The new Disney+ series The Santa Clauses picks up where The Santa Clause trilogy left off, with Scott Calvin and his family enjoying a nice, cozy life at the North Pole. Tim Allen told Parade that he didn't think he would reprise this role after the 2006 film: "Nope! Absolutely not. Never gonna do that again, walking out of there [singing] 'never doing this again.'"
The Santa Clauses will have six festive and cheery episodes, and there are many Christmas movie tropes that are present throughout. The series examines the world of this jolly character and his family and also features elves who are working hard to ensure that kids have a perfect holiday year after year.
A Workaholic Parent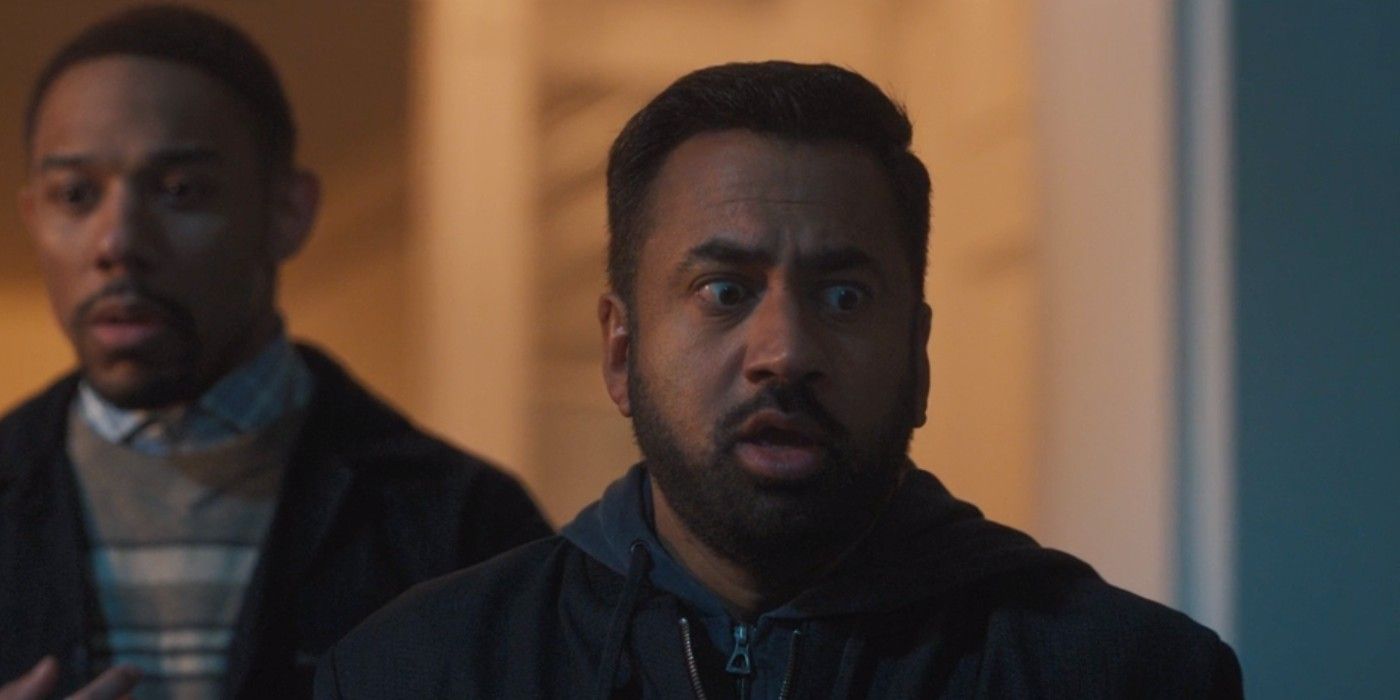 One of the best Christmas movie tropes is when a character works too much and then finds love. Since they're meeting their soulmate during the most wonderful time of year, it's even sweeter. The Santa Clauses doesn't feature any love stories within the first few episodes. But the show does have a workaholic parent in Simon Choksi.
Simon loves his daughter Grace more than anything, but he has career ambitions that lead to stress and a packed schedule. There's definitely the hope that this trope will play out so Simon finds someone to share his life with or at least some peace and happiness.
Losing Christmas Magic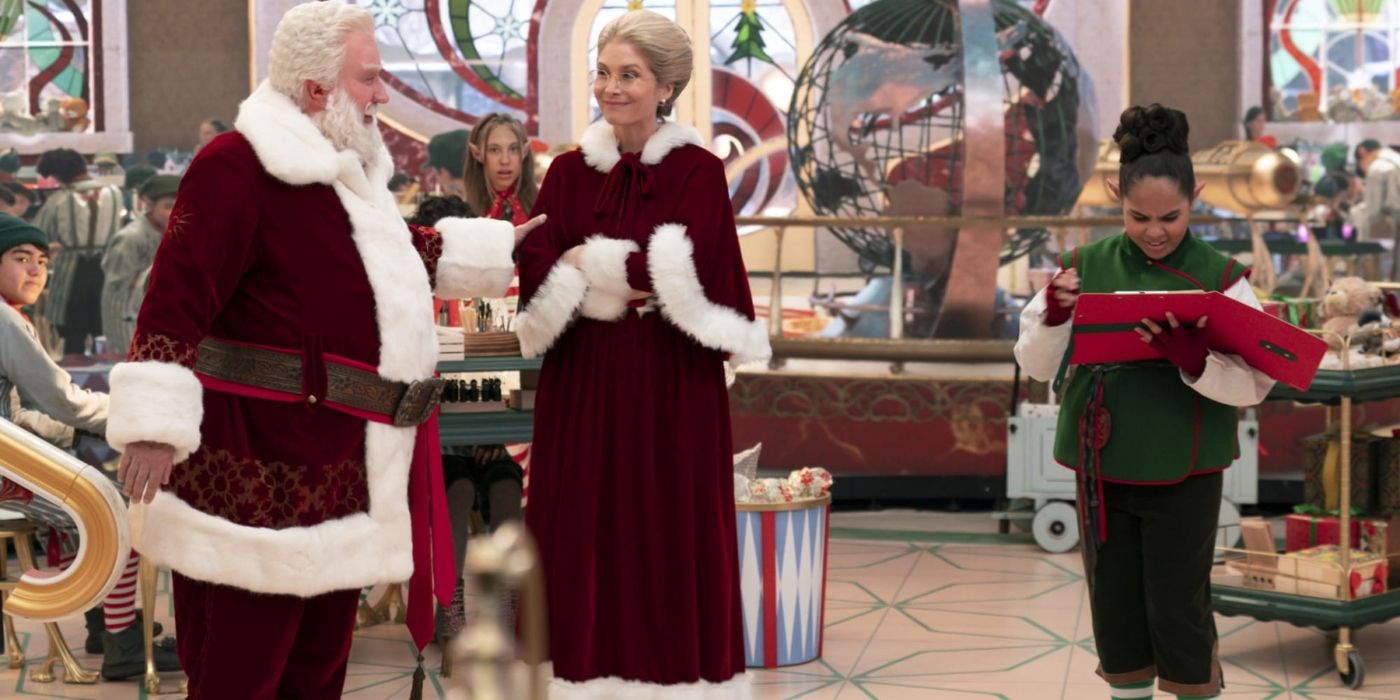 There's nothing sadder than when characters stop thinking that Christmas is worth celebrating. In the first episode, Grace explains that kids say "Santa is over" and they don't believe in Christmas magic anymore.
When Santa Clause delivers presents on Christmas Eve with his sidekick Noel, he's shocked to find that the list of kids has dwindled over the years. Santa Clause realizes that people don't have the same love of the holiday anymore, which is devastating. This threatens his sense of purpose and makes him wonder what it all means.
Santa And His Family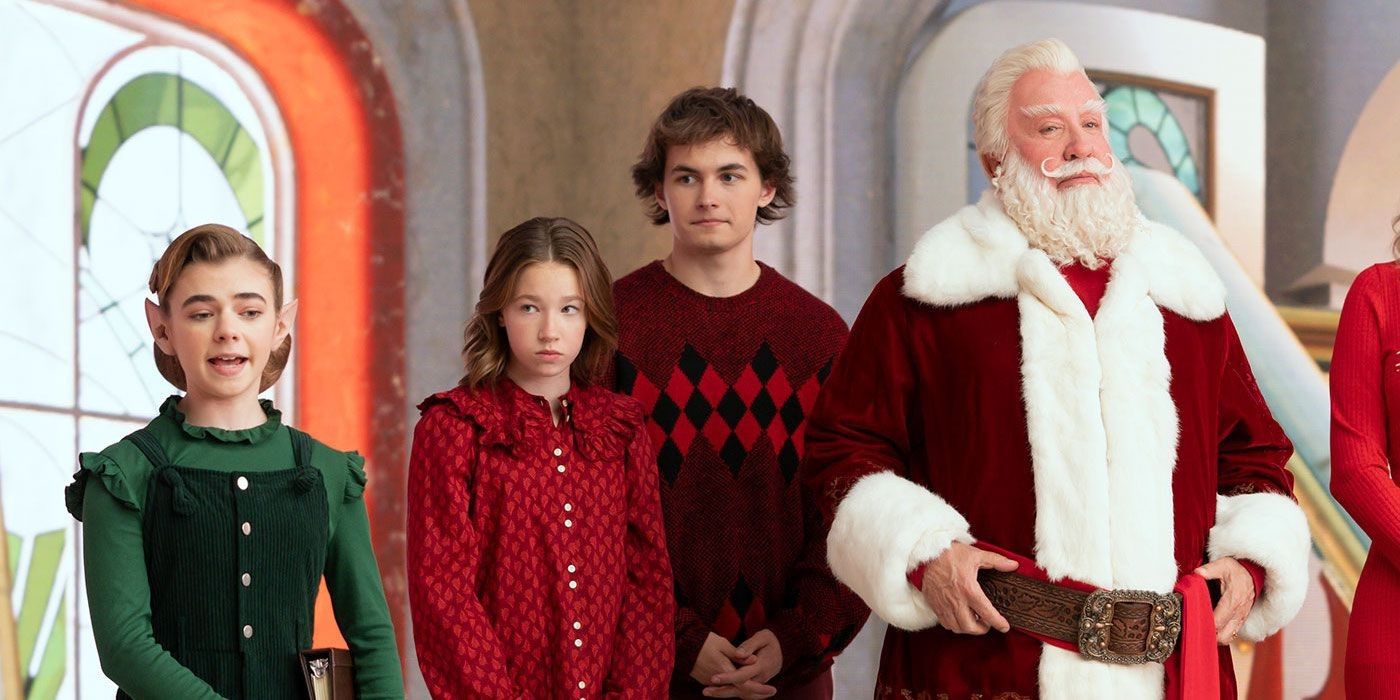 The best movie portrayals of Santa Clause often include his family members, too, and this is always a heartwarming trope. Scott is happily married and loves being a father to his two children and living in the cozy North Pole.
This Santa Clause is busy spreading Christmas cheer and making sure that his workshop is run smoothly. He loves his family but it's clear from the first few episodes that he doesn't spend as much time with them as they would like. This is all part of the trope.
Mrs. Clause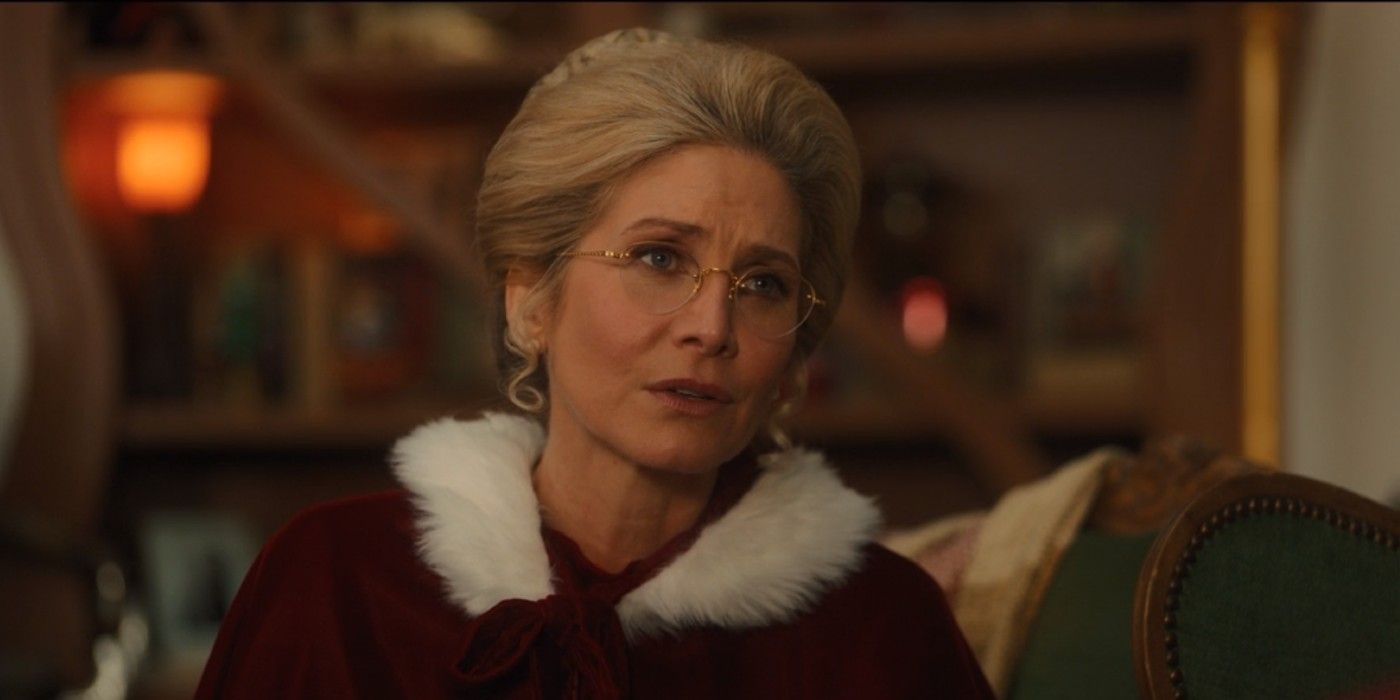 While some movies use Christmas movie tropes in a straightforward way, others poke fun or add a twist. That's what The Santa Clauses does with its portrayal of Mrs. Clause.
Mrs. Clause is one of the best characters in the show. She is aware of the common trope of this figure and explains that Mrs. Clause traditionally wears a red and white dress and doesn't have a first name. She questions why she doesn't know her own name and it's clear that she wants to be more independent.
Making Sure Christmas Can Still Be Celebrated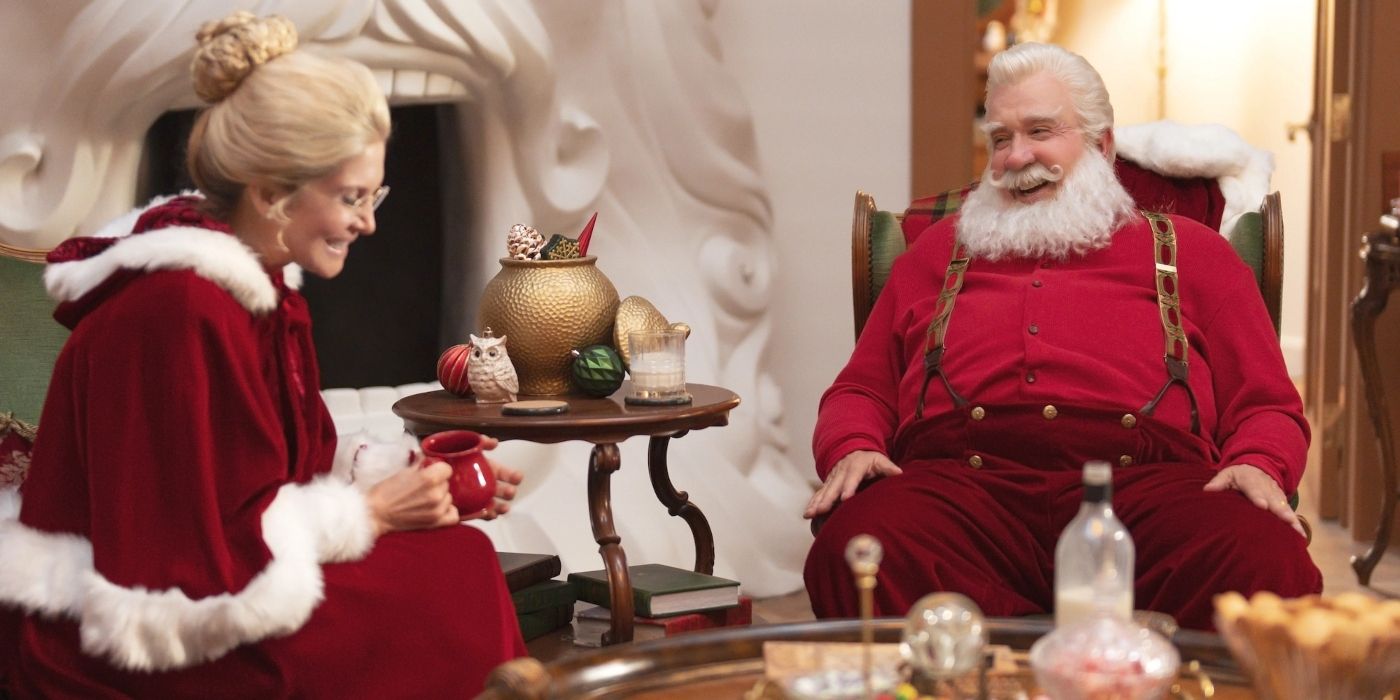 In the original movie, Scott is tasked with taking over as Santa Clause and he has the goal of wanting Christmas to be as wonderful as ever. The trope of ensuring that the holiday goes off without any problems is present in the Disney+ series.
Of course, Christmas stories always have obstacles, and that's part of the fun of watching. It's clear that like other holiday tales before it, The Santa Clauses will have a happy ending, which is the appeal of the genre.
Families Racing To Get A Popular Toy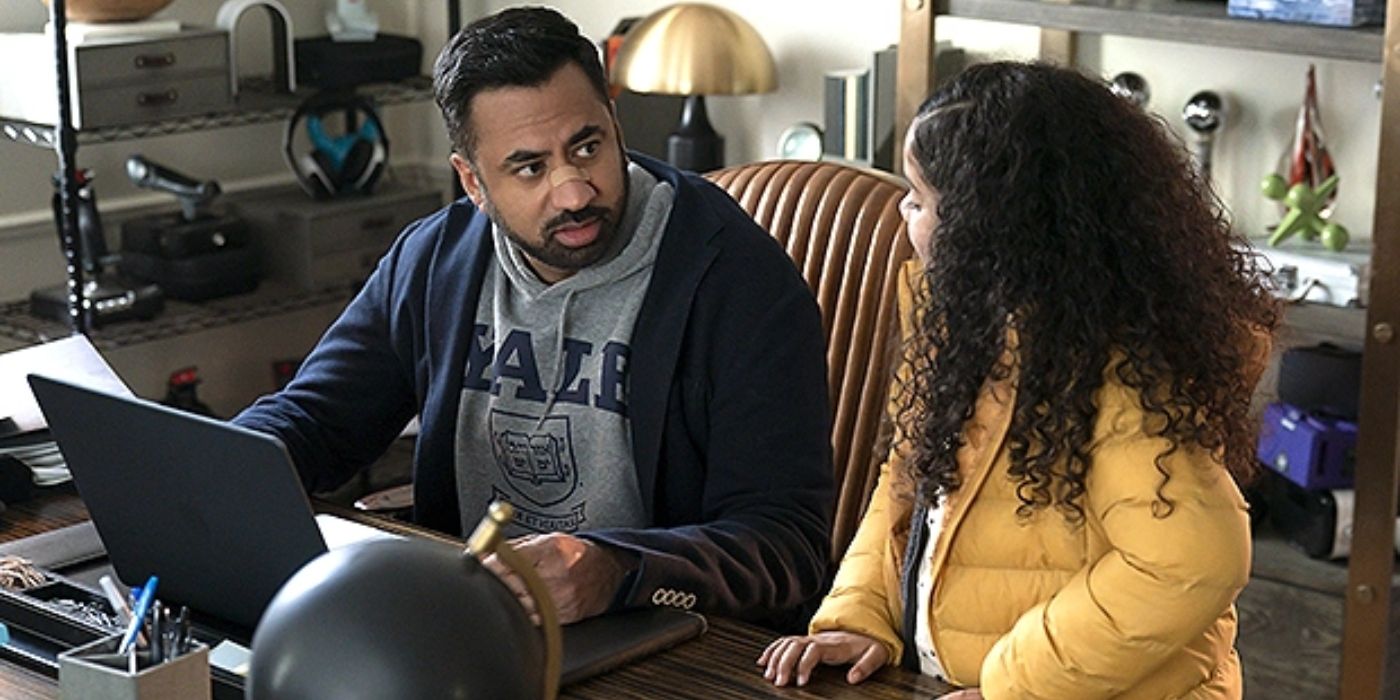 The Santa Clause trilogy has funny characters but also some serious moments. Before becoming the holly and jolly character that he does, Scott works at a toy company and doesn't care about Christmas anymore as he's sad and lonely. Simon has a similar career, although he's CEO of Everything Now.
The trope of families trying to buy a popular toy at Christmas has been used in several movies, most famously in Jingle All The Way. The Santa Clauses touches on this trope by having Simon answer questions on the TV news about why parents can't find the toys that he sells in time for the holiday.
Santa Has Trouble Using A Chimney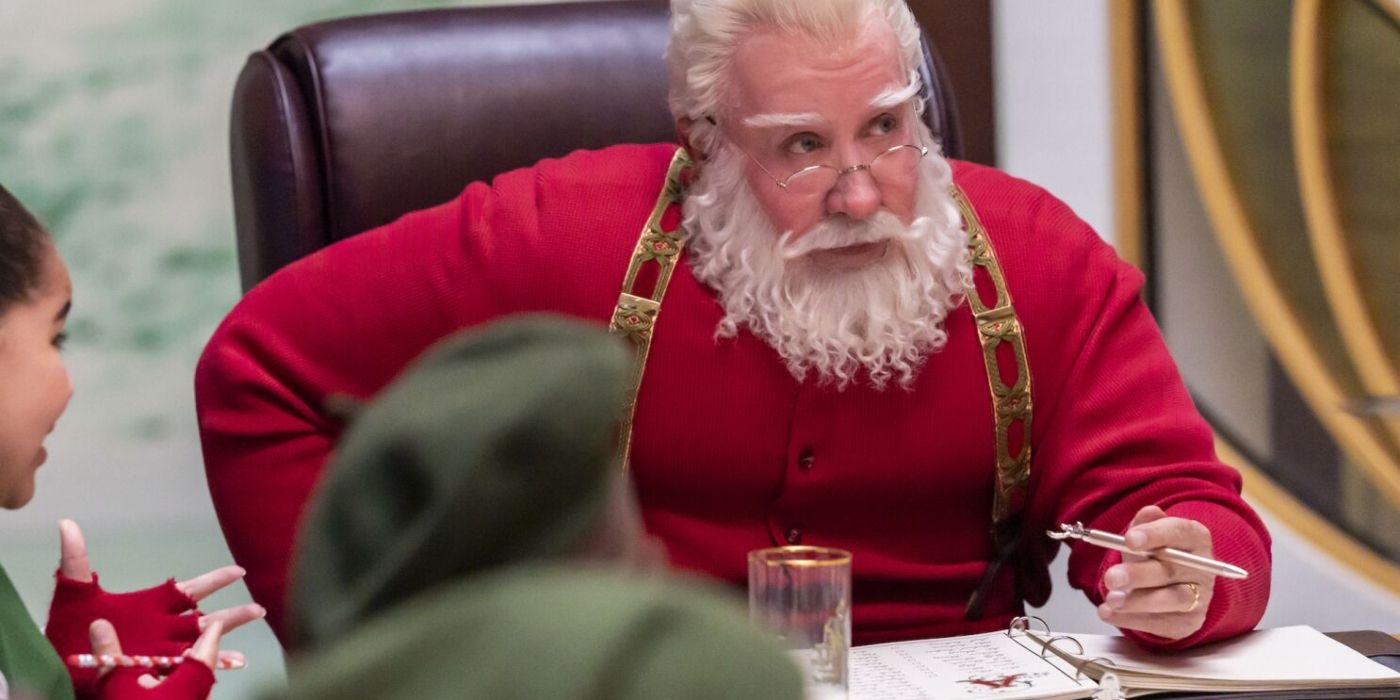 Although there are some twists on Santa Clause in movie history, viewers always know what to expect: a man in a red and white outfit who loves cookies, travels by a reindeer-led sleigh, and delivers presents via a chimney. The series uses the trope of Santa having a harder time using the chimney than he expected.
In a sweet and heartwarming scene, Santa visits Sarah, who he visited in the first movie and who is all grown up now. Santa can't exit her house through the chimney as he realizes that he has lost magic as a result of children no longer believing.
Elves In Santa's Workshop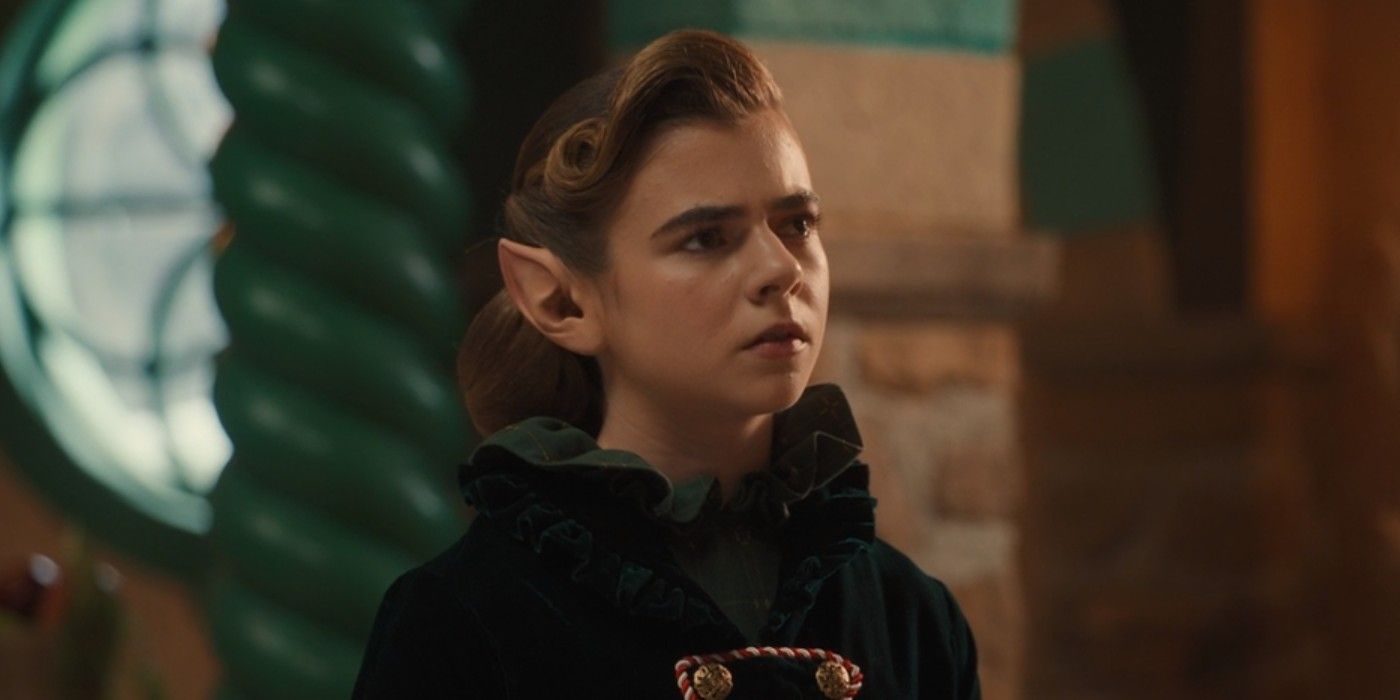 Another fun trope is seeing the elves in Santa's workshop. Often, the environment is stressful and chaotic, even though the elves have a lot of fun. There are some compelling scenes between Santa and Betty, his Chief of Staff who is also married to Noel. Santa relies on Betty to keep Christmas as flawless as ever. There is also a funny version of the Cyndi Lauper song "Girls Just Wanna Have Fun," but with new lyrics about the elves.
When Santa jokes about the elves having a vacation, everyone is eager to get started on preparing toys for the next Christmas. It's clear that the elves love their jobs and believe that what they're doing is significant.
A Family Grieving The Loss Of A Parent/Partner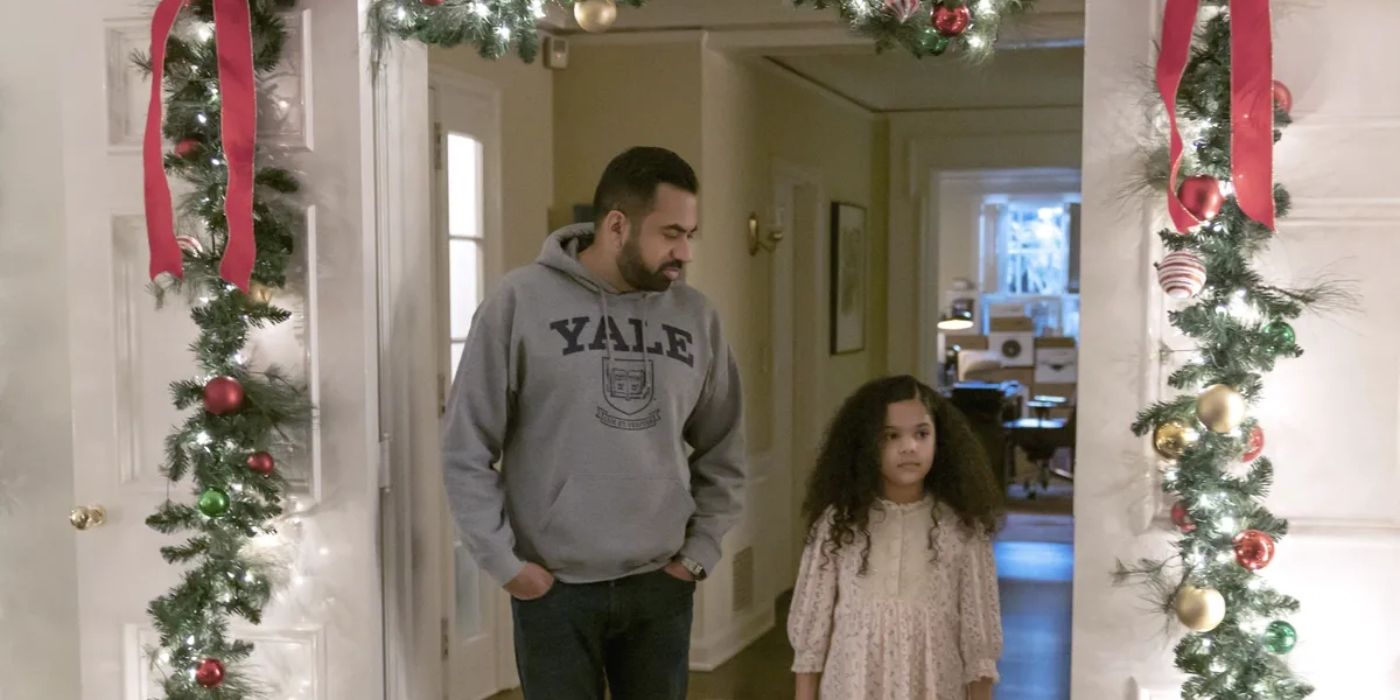 The best Hallmark Christmas movies often feature the trope of a family who has lost someone. In The Santa Clauses, Simon and Grace are grieving the loss of his wife/her mother, and this loss feels even more painful at Christmastime.
This trope often results someone falling in love again, whether they have ended their marriage or lost a partner. It remains unclear if that will happen here, as Simon's storyline seems mostly focused on his job, but it's definitely a possibility.
Will A New Santa Take Over?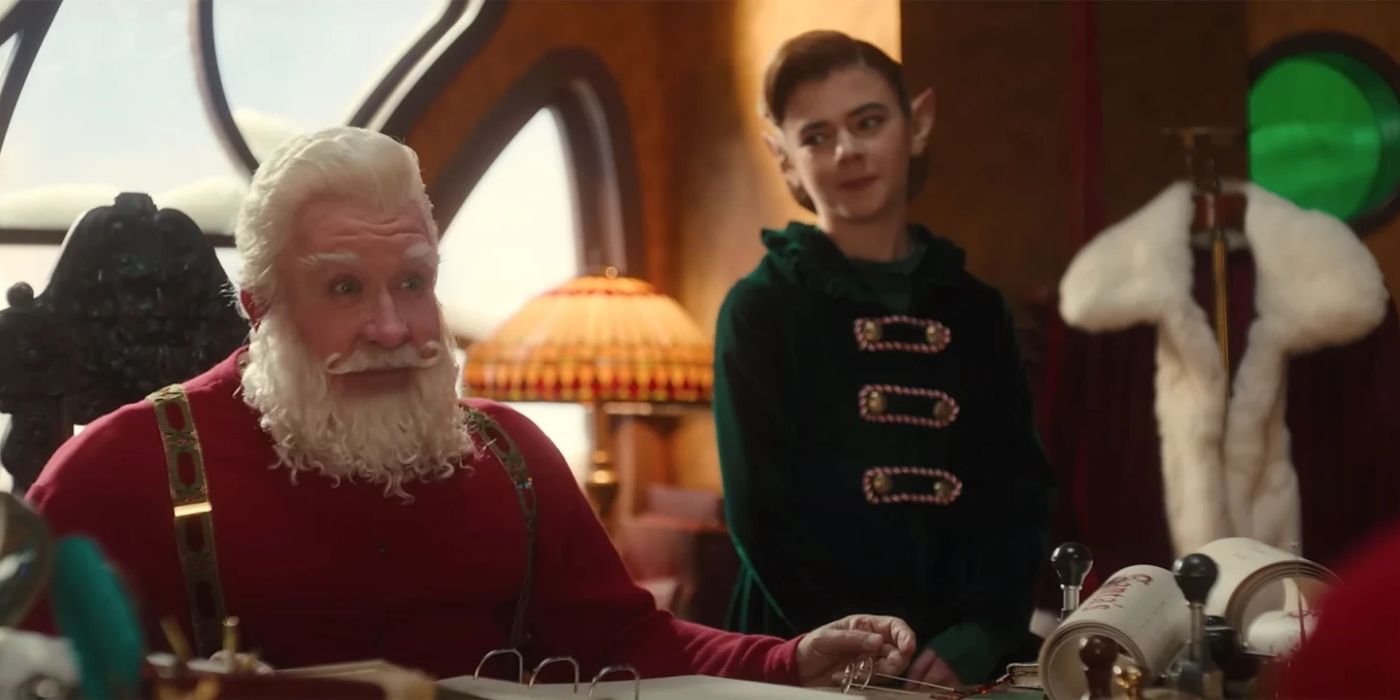 Several movies use the trope of a new Santa putting on the red suit and delivering gifts to happy and hopeful children. Since Scott becomes Santa in the original 1994 movie, it makes sense that the TV series features him thinking about him passing the torch. Santa is having trouble as he has lost his magic and he doesn't think that he has much of a future at the North Pole.
As The Santa Clauses continues toward its season finale, it will be compelling to see if Scott keeps his job or if he wants to go back to having a regular life. One thing is for sure, he loves the joy that he brings to kids and has appreciated every moment of his cheerful journey.