The best Sherlock Holmes movies dive into the life and exciting cases of the famed sleuth created by Sir Arthur Conan Doyle. There has always been a fascination with detective stories, so it makes sense that the most famous detective of all time would inspire a number of movies and there are many beloved Sherlock Holmes adaptations. There are a lot of Sherlock Holmes movies out there, some starring the famous Basil Rathbone and others featuring the talented Robert Downey Jr.
There were dozens of books by Arthur Conan Doyle which were adapted into a film, but filmmakers have also created original stories for the detective. Some Sherlock Holmes stories were adapted more than once with new actors and styles. Others are only inspired by Doyle's writing and create original adventures for Holmes and his trusty sidekick John Watson, even exploring Holmes' personal life in some interesting ways.
12
Enola Holmes 2 (2022)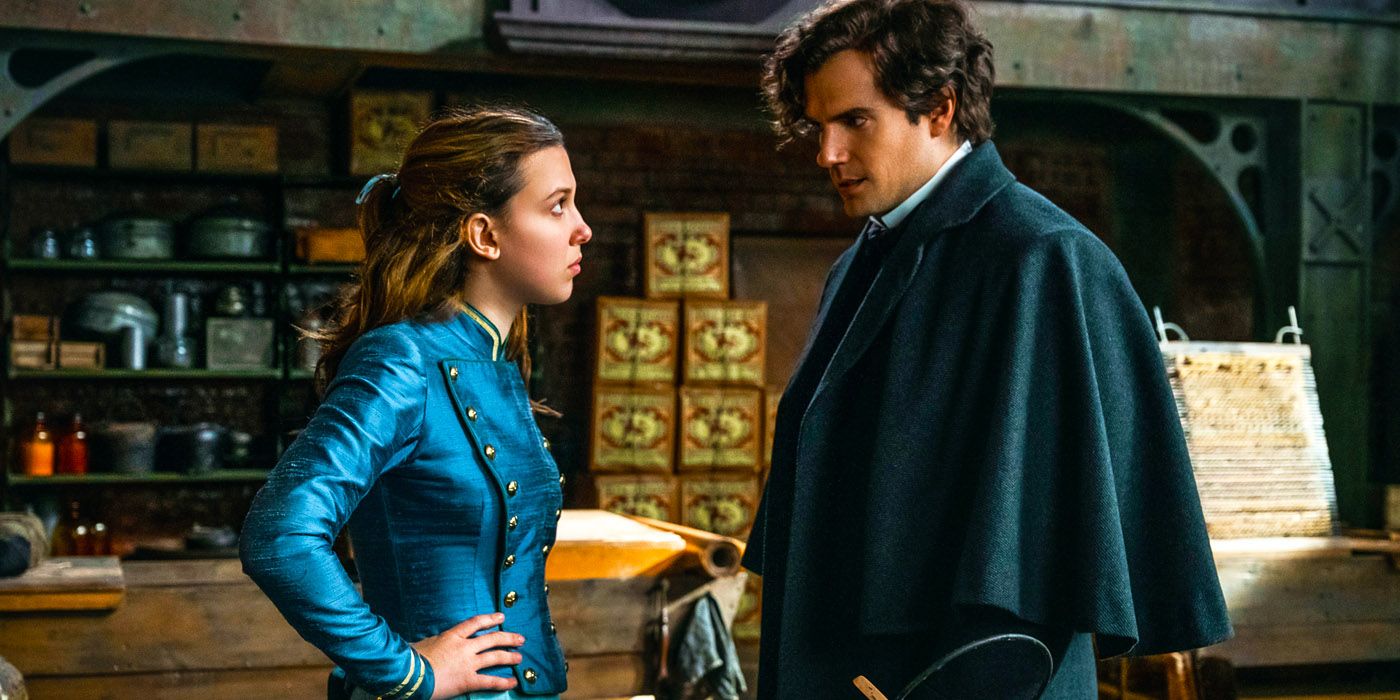 It is quite surprising that the most active Sherlock Holmes franchise has Sherlock as a supporting character. Enola Holmes 2 continues the Netflix franchise with Millie Bobby Brown returning as the younger and brilliant sister of Sherlock as she attempts to forge her own path as a detective. This leads to her investigating the disappearance of a young factory worker which intersects with a case her older brother is working on. Enola Holmes 2 feature Henry Cavill's Sherlock in a bigger role this time which is to its benefit. He and Brown share a wonderful chemistry as bickering but admiring siblings working side-by-side.
11
The Great Mouse Detective (1986)
Sherlock Holmes is only shown briefly in silhouette in this animated Disney movie, however, this is still a Sherlock Holmes through and through. The Great Mouse Detective follows Basil of Baker Street, a mouse living under the house of Holmes and Watson, who is a similarly adventurous and brilliant detective within London's world of rodents and critters. He takes on a case, helping a little girl find her father who was taken by an evil crime lord. One of the most underrated Disney movie of all time, The Great Mouse Detective is an exciting and funny ode to Arthur Conan Doyle's adventures while featuring one of the greatest Disney villain performances with Vincent Price as Professor Ratigan.
10
The Scarlet Claw (1944)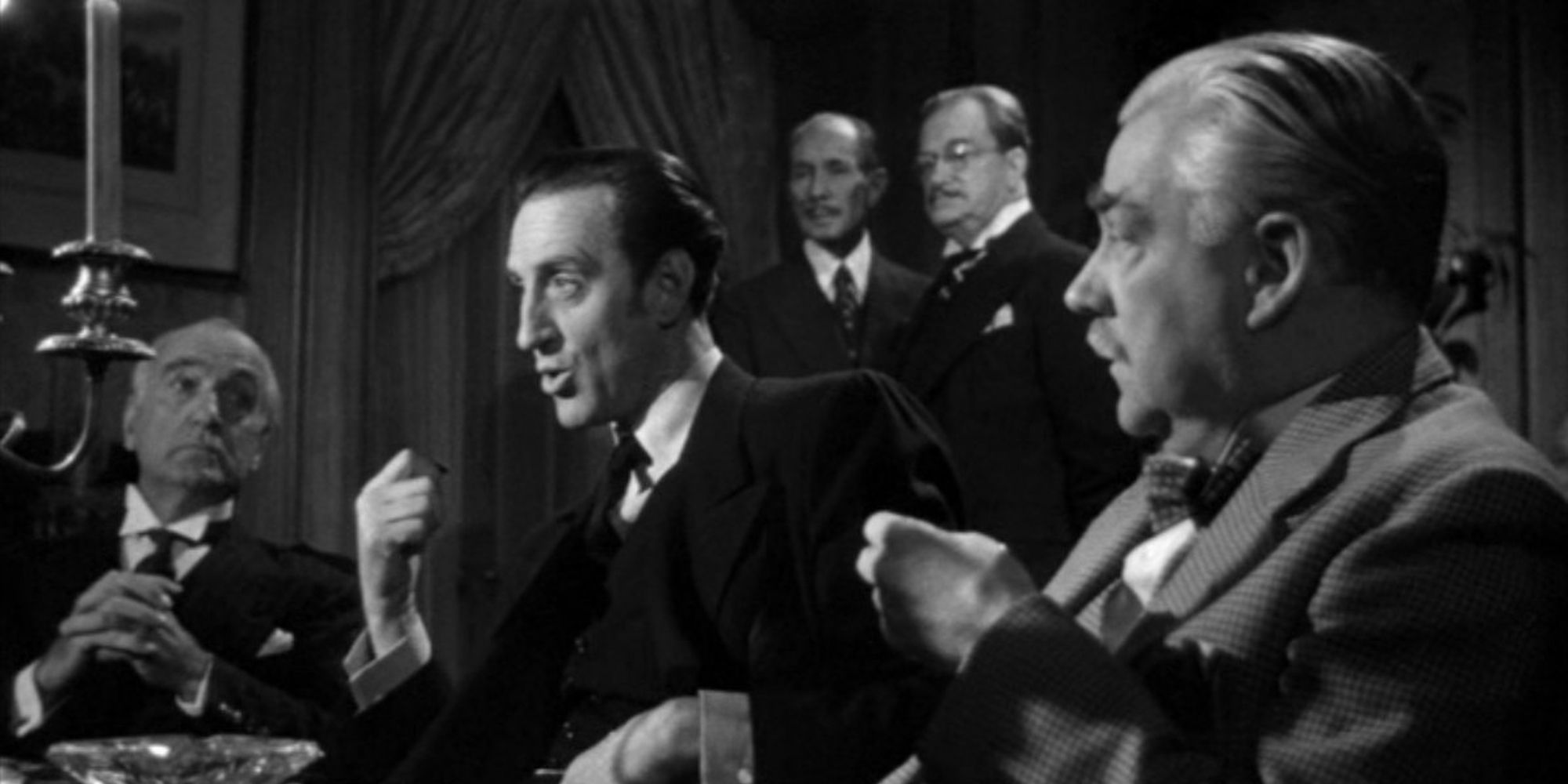 Basil Rathbone is one of the most famous and frequel actors to play Sherlock Holmes in some of his best movies. Rather than another case in Europe, The Scarlet Claw brings Holmes and Watson to Canada to allow audiences to experience a new setting. Where most of the Rathbone movies are based on one of Doyle's stories in some way, The Scarlet Claw is an original story. It's essentially a spiritual successor to The Hound Of Baskervilles; even Watson himself makes a comparison to that case in the film. It explores the same fun aspect of Holmes' character, someone who is met with a seemingly supernatural case and having to remain grounded enough to solve it.
9
The House Of Fear (1945)
Loosely based on Doyle's The Five Orange Pips, The House Of Fear has Holmes and Watson investigating the murders of two elderly members of a private club. It's a classic mystery story in which Sherlock tries to figure out who is the culprit and for being the tenth film in this series, it manages to still be entertaining. It's not often that a franchise can go over ten movies and still feel worthwhile. Meanwhile, the Basil Rathbone Sherlock Holmes series delivered in quantity and quality. Staying true to the source material and bringing these iconic characters to life is a recipe for success with these movies.
8
Without A Clue (1988)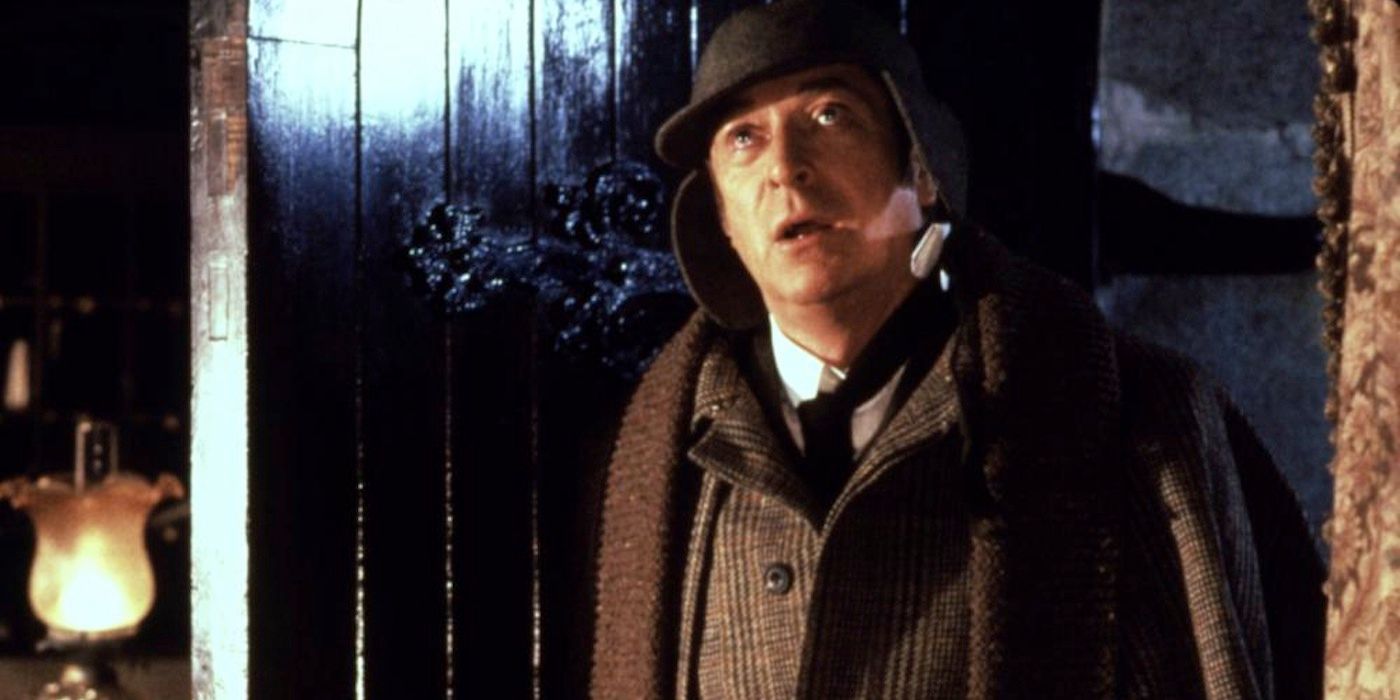 As much as Arthur Conan Doyle's Sherlock Holmes books work sets a perfect framework to make a stellar mystery movie, it is refreshing to see a movie find a clever way to approach the character of Sherlock Holmes. Without a Clue is one such movie which stars Michael Caine as Holmes and Ben Kingsley as Watson. The secret is that Holmes is actually a hard-drinking and womanizing buffoon while Watson is the true detective. The switch in dynamic makes for a fun new approach especially with Caine's terrific comedic performance and his stellar chemistry with Kingsley.
7
Mr. Holmes (2015)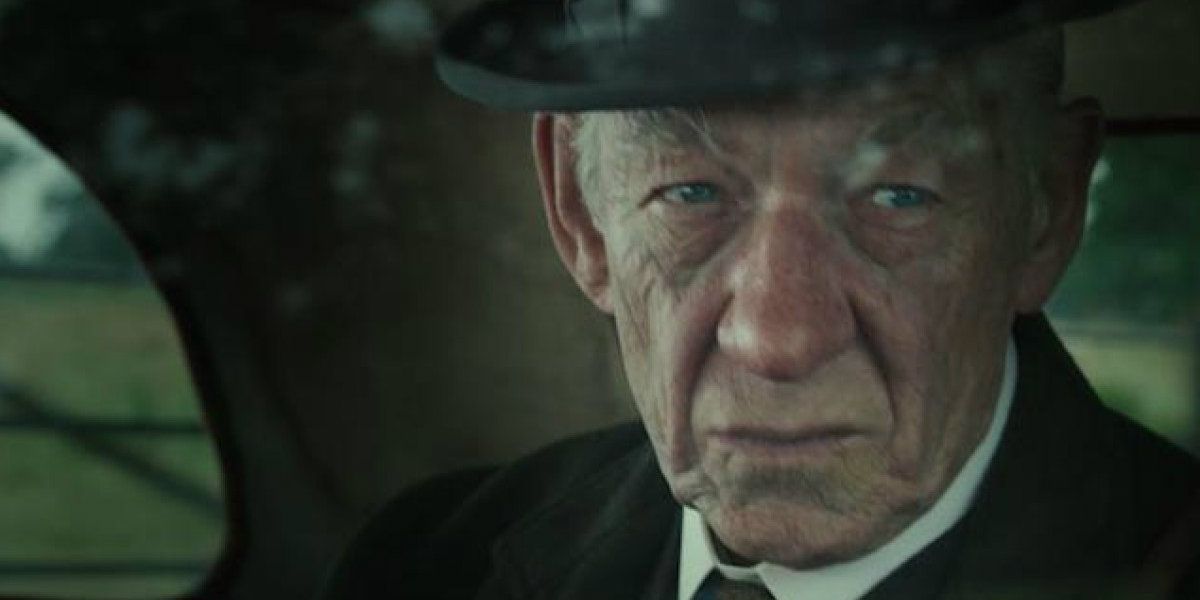 Ian McKellen steps into the iconic role of Sherlock Holmes in the effective mystery drama Mr. Holmes. The movie follows an older Holmes closer to the end of his life as it is revealed that much of the aspects that made him famous were embellished by Watson's stories. Now and older man who is losing his skills, he seeks out a new case while looking back on one specific one that left a big impact. It is less of a thrilling mystery as the other Sherlock Holmes movies and focuses more on this character examining the life he left behind. It is an effective and moving story with a stellar performance from McKellen.
6
Enola Holmes (2020)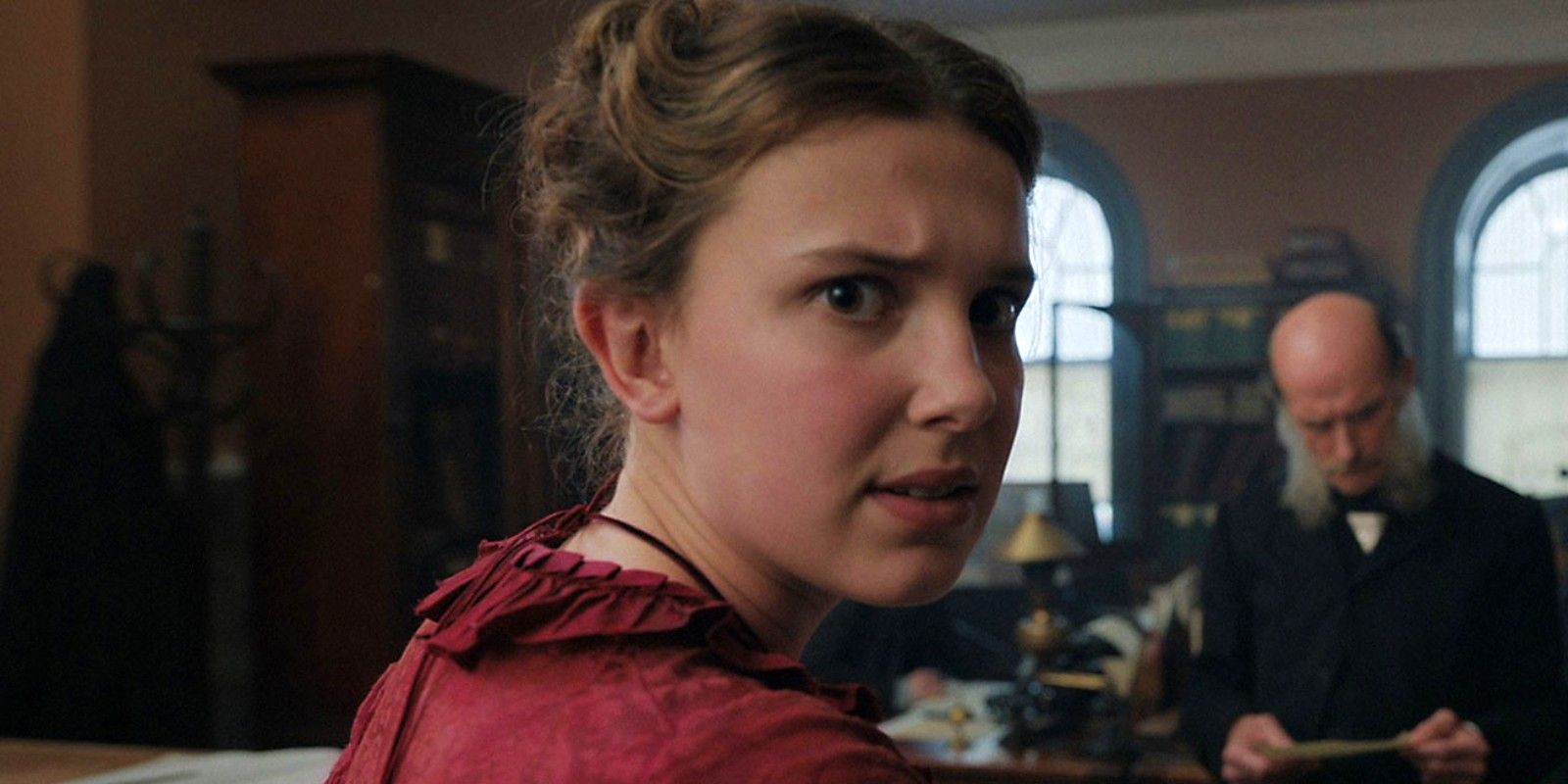 Following her breakout role in Stranger Things, Millie Bobby Brown found another winning Netflix franchise with Enola Holmes. This first movie kicks off the adventures of the young aspiring sleuth as she goes in search of her missing mother as Sherlock and his brother Mycroft (Sam Claflin) try to bring her home. The movie is elevated by Brown's excellent performance which embraces her talents in a heroic role while also allowing her to show off her charming comedic abilities like never before.
5
The Adventures Of Sherlock Holmes (1939)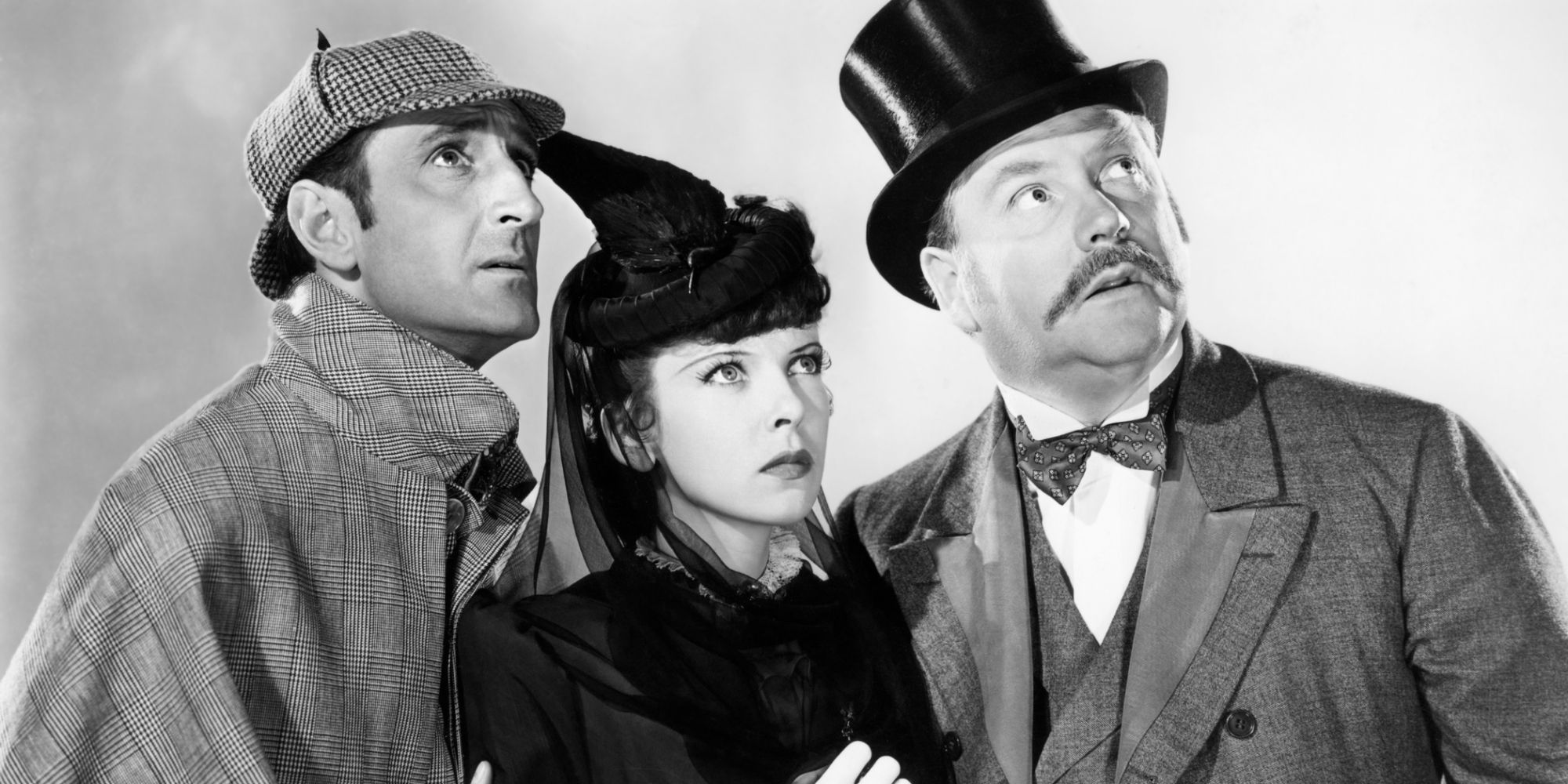 The Adventures Of Sherlock Holmes is the second time Rathbone and Bruce returned to the series as their beloved characters. It continues the iconic rivalry between Sherlock Holmes and James Moriarty that inspired the likes of Batman and the Joker. While Sherlock is trying to bring down Moriarty, he has to deal with another case and Rathbone delivers one of his best performances in this second outing. His on-screen chemistry with George Zucco as Moriarty is what makes the film but the two sleuths showcase a great partnership. Any fan of Holmes and his dynamic with Moriarty should watch this one.
4
The Hound Of The Baskervilles (1939)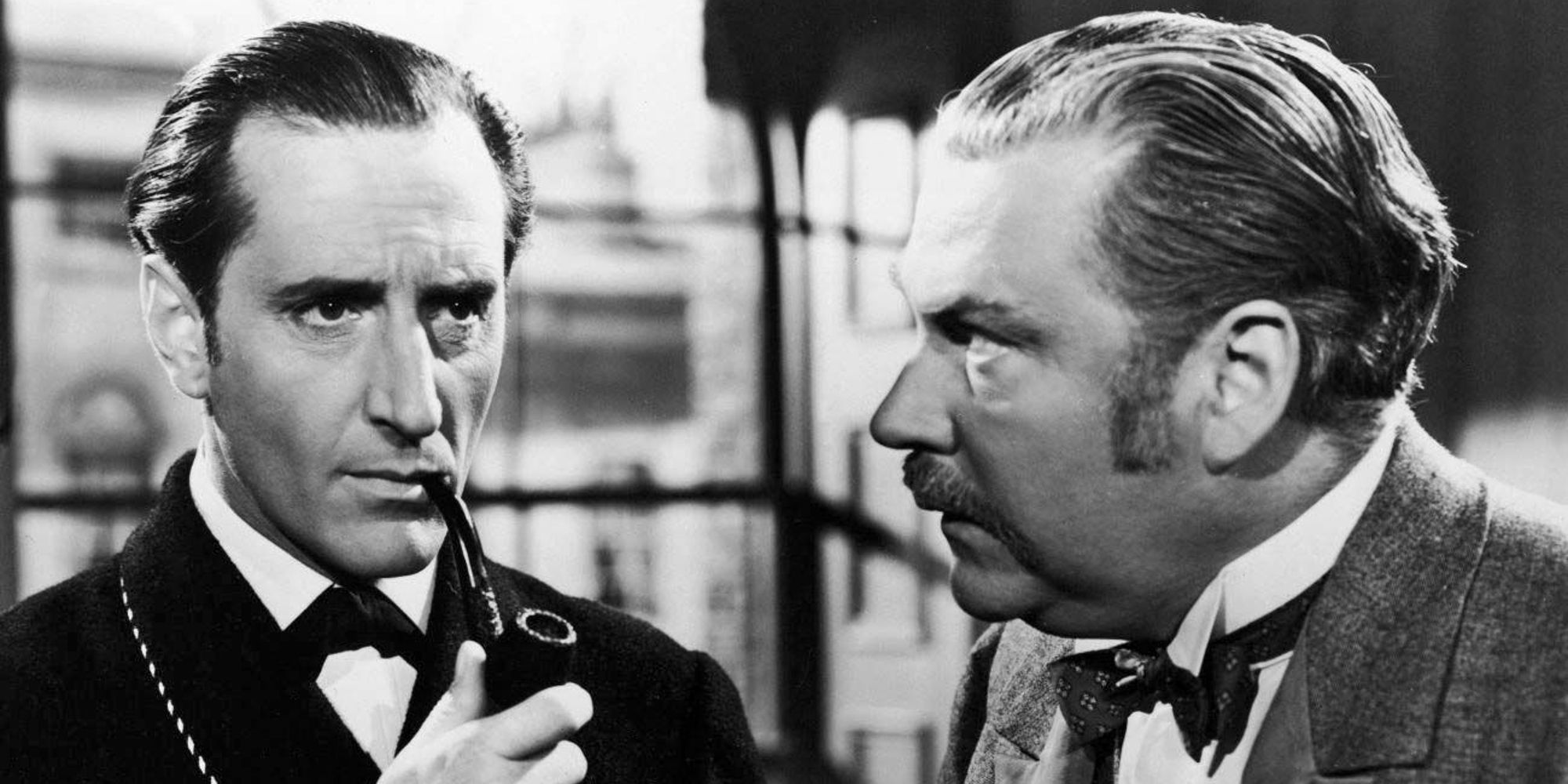 Not only is it the most famous book but The Hound Of The Baskervilles is the most famous Basil Rathbone movie. It also happens to be the movie where Rathbone and Nigel Bruce debuted as the dynamic duo, investigating the strange murders that are supposedly committed by a supernatural animal. From the performances to the mystery to even the cinematography, there are reasons why it is what most people think of when it comes to Sherlock Holmes. It's a simple murder mystery that has elements of horror thrown in there to create a compelling detective story with Rathbone nailing the character.
3
Sherlock Holmes: A Game Of Shadows (2011)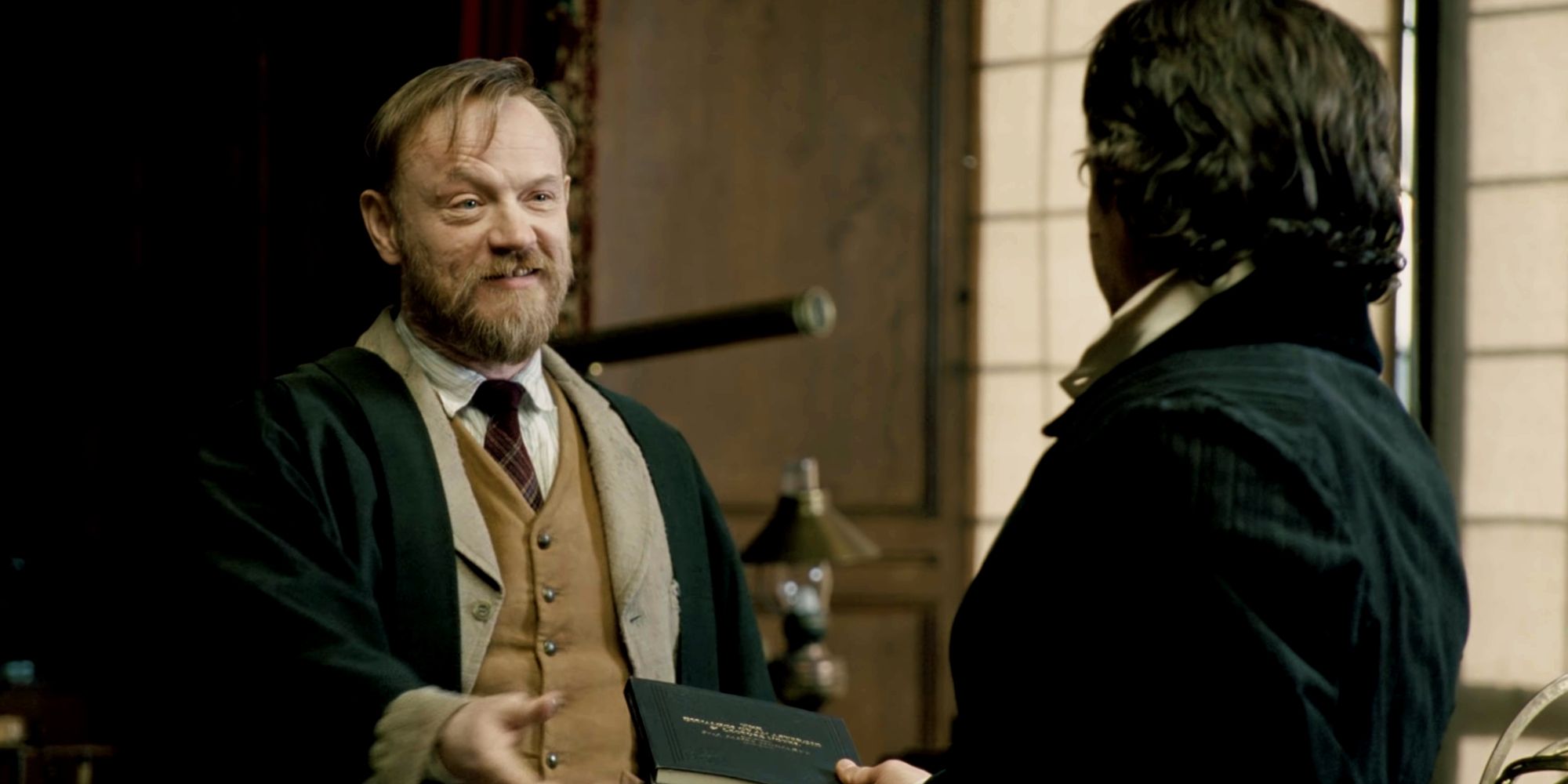 After being teased at the end of the first Robert Downey Jr. film, Moriarty became the main villain of the sequel. Much like in The Adventures Of Sherlock Holmes, that is what excels the most in A Game Of Shadows: the cat and mouse game between Holmes and Moriarty who is played very well by Jared Harris. Jude Law also shines once again as the more action-centric version of John Watson. His friendship with Holmes makes for plenty of laughs but also plenty of heartfelt moments. Director Guy Ritchie also delivered more of his stylistic take on action and mystery combined which makes his take so unique.
2
The Private Life Of Sherlock Holmes (1970)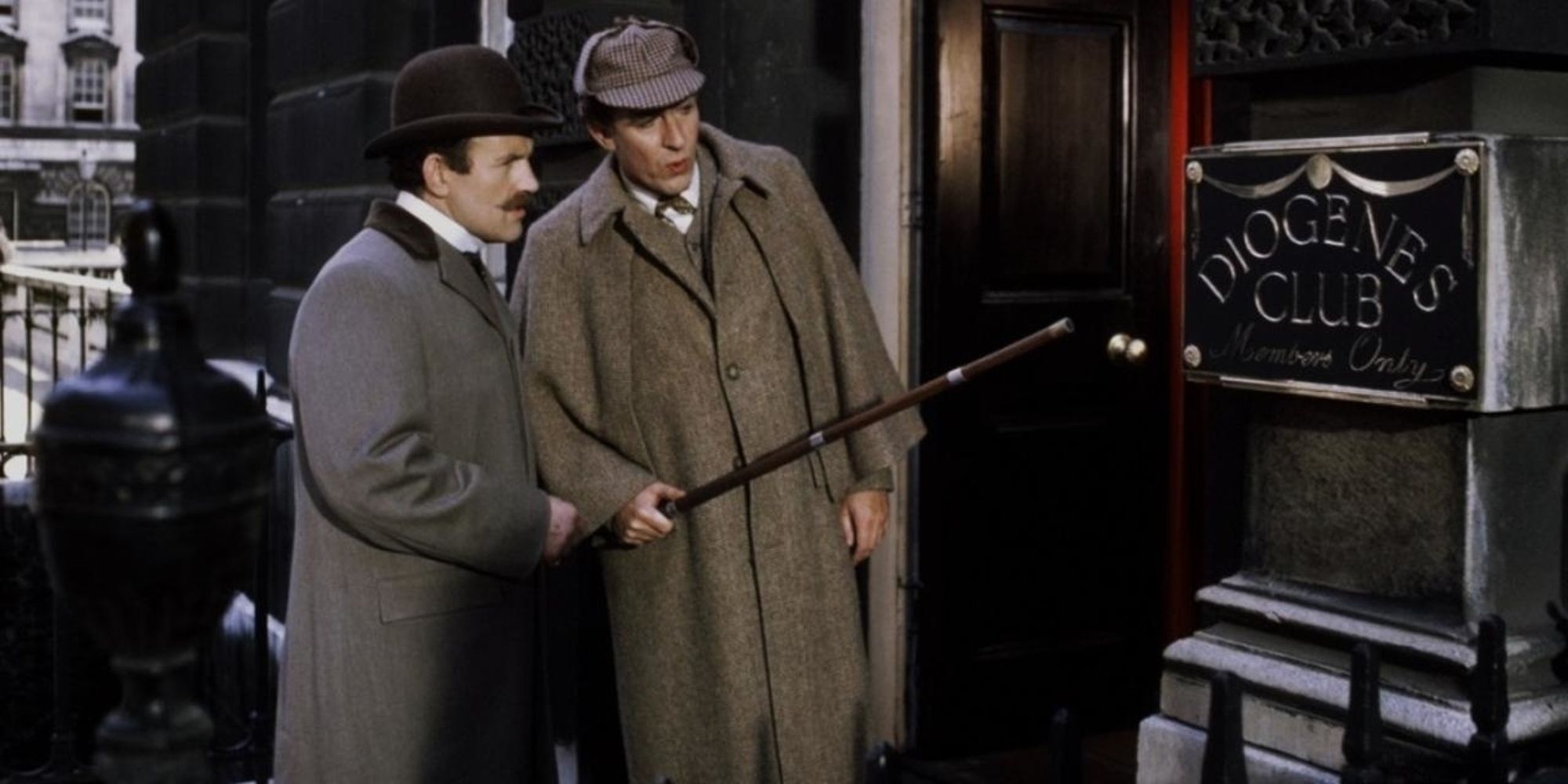 Legendary writer-director Billy Wilder made what is considered his last great movie with this funny, clever, and surprisingly moving Sherlock Holmes movie. The Private Life Of Sherlock Holmes brings him and Watson to Loch Ness. Robert Stephens takes on the role of Sherlock and it's a different take on the character that displays more witty humor and fragility. For an original take on the character, it was certainly refreshing with hints at Holmes' sexuality as well as a heartbreaking connection to a woman he considered his equal. Steven Moffat and Mark Gatiss have stated that they used it as inspiration for the BBC show Sherlock starring Benedict Cumberbatch (via AV Club). As a bonus, Christopher Lee steals the show as Mycroft Holmes just as he did as Henry Baskerville for the Hammer film.
1
Sherlock Holmes (2009)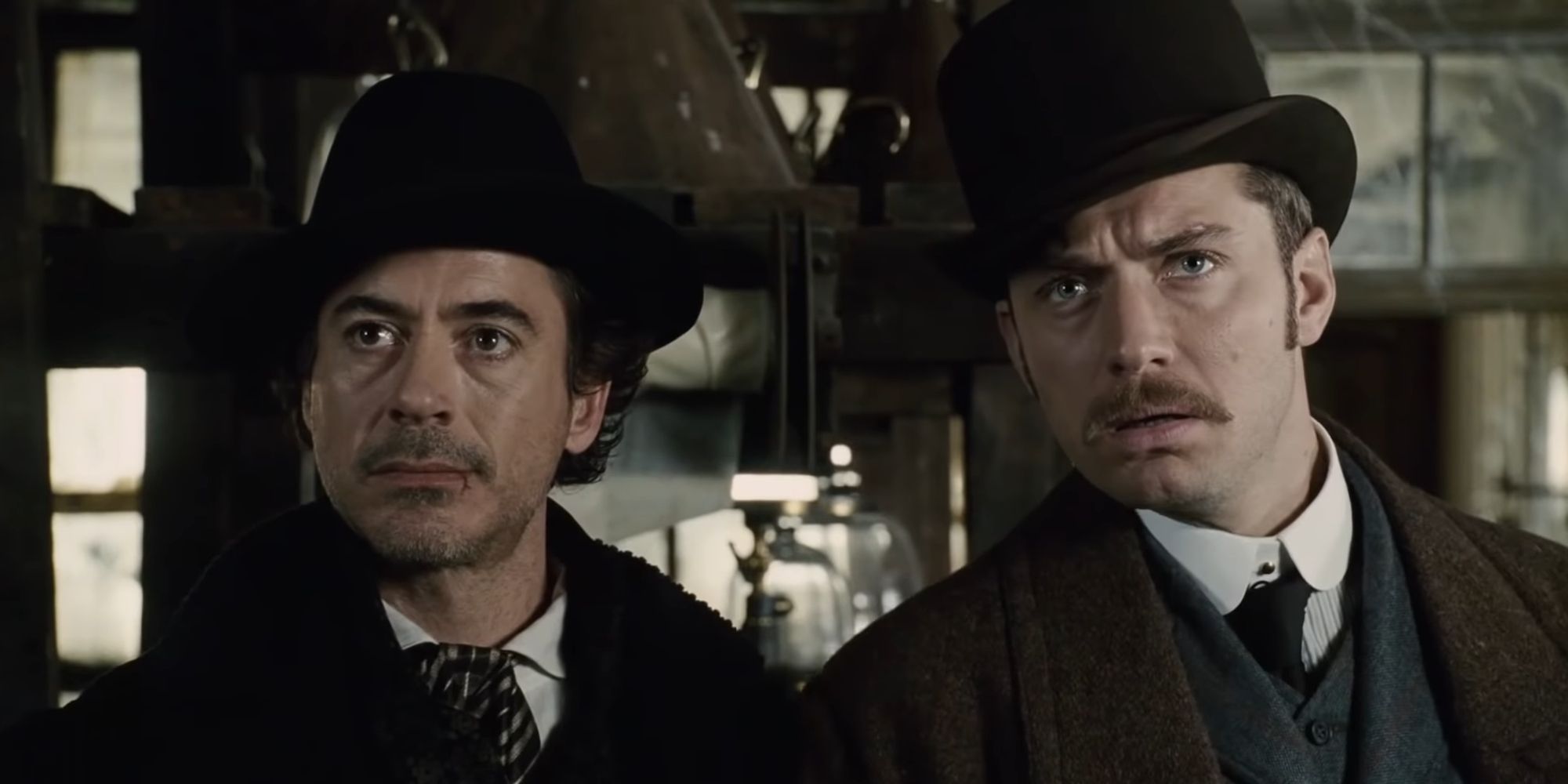 Not based on any book, the 2009 Sherlock Holmes movie is a total reinvention of the character and his mythos by the creative mind of Guy Ritchie. Robert Downey Jr. portrays Holmes as a narcissist and comedic yet a genius who ends up having to save nearly all of London by the end. Guy Ritchie turned Sherlock Holmes into a more action-packed story, but he never took away from the detective elements. It still looks and feels like a Sherlock Holmes movie but is updated for a modern audience with a stand-out villain and mixing science with magic to create a surprisingly dark plot.