Liz Woods took part in the viral Barbie trend, but many 90 Day Fiancé fans think she put no effort into making it fun. The 30-year-old reality star has documented her troubled relationship in different spin-offs with Big Ed Brown. Since her appearance on TV, Liz has become one of the most dramatic cast members and irritated many viewers for being in a troubled relationship with Ed. Besides forgiving the San Diego man for his problematic behavior, the single mom has constantly praised him for the most basic things, infuriating viewers online.
Recently, Liz participated in the Instagram filter trend, where people post their Barbie looks with interesting descriptions. However, she didn't put much effort into it and shared it without any catchphrases or captions. On Reddit, one user Parking_Bench1265 shared Liz's photo, and others wondered if the 30-year-old reality star just shared the picture to be part of the viral trend for clout.
One Redditor wrote, "No thoughts. empty head," adding that the lack of caption hints Liz has lost her senses after dating Ed. Another Redditor commented, "She's no Barbie but she's sure getting played," pointing out how Ed may be using her.
90 Day Fiancé Fans Suggest Catchphrases For Liz Woods' Barbie Meme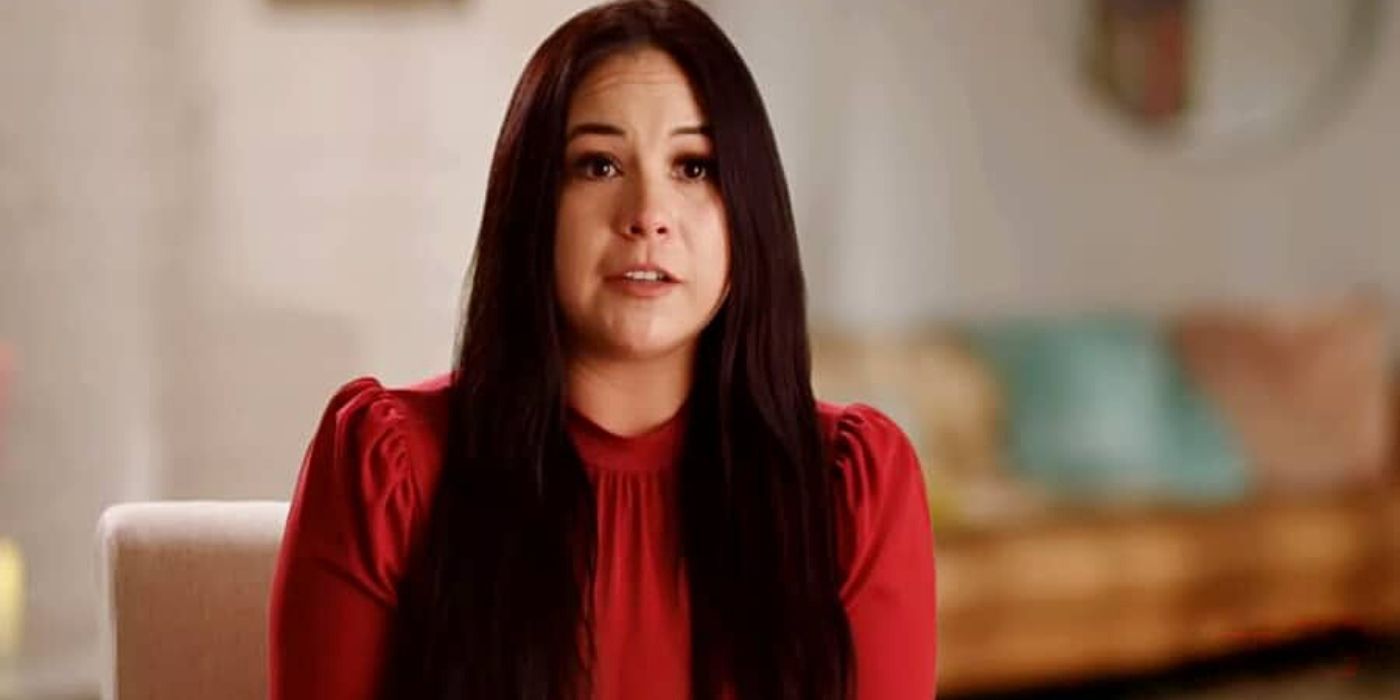 A few creative 90 Day Fiancé viewers shared some hilarious captions on behalf of Liz. One Redditor stated, "This Barbie has extremely questionable taste in men," highlighting how the 90 Day Fiancé franchise star has picked Ed as her partner. Another Redditor wrote, "This Barbie forgets she's a mom," hinting that Liz chooses to be in an abusive relationship, which doesn't set a good example for her daughter. Someone else said, "This Barbie is an American who's with an American on a show literally designated for international couples," pointing out how the couple doesn't even fit the show's concept.
Liz has over 200K followers on Instagram, but she could've had more supporters if she did the right thing by leaving Ed on the show. The San Diego mom had the style, attitude, and opportunity to become a megastar like Ed's ex Rosemarie Vega. However, she's lost the viewers' respect by not getting out of Ed's grip. It is believed that Liz's actions on the show like accepting Ed's bad behavior aren't good for her future. She seems to be setting a bad example for her daughter, who deserves a confident mother.
It's possible that Liz is taking advantage of Ed. She benefits from her controversial beau's fame, gets a chance to appear in 90 Day Fiancé spin-offs, and garners all the limelight. However, Liz may not be as innocent as everyone assumes. Viewers might overlook her relationship with Ed if she posted good content that motivated fans. Liz uses her time to make cringeworthy Instagram posts praising her man, knowing that many 90 Day Fiancé viewers wouldn't agree with her.
Source: Parking_Bench1265/Reddit, Liz Woods/Instagram