Michael Ilesanmi's Instagram account mystery deepens. 90 Day Fiancé fans, who saw him asking for gifts, now believe Angela Deem, who claims it's fake.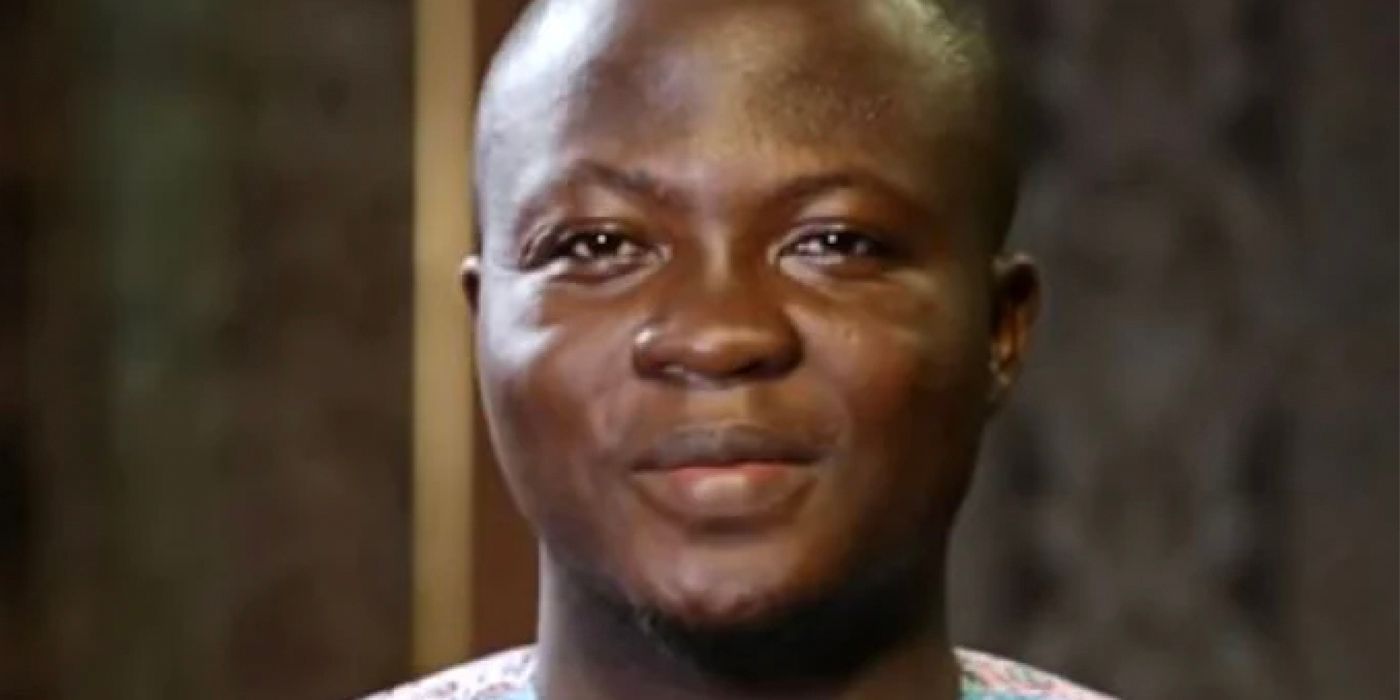 Michael Ilesanmi's strange request on Instagram has made 90 Day Fiancé fans wonder if it's really his account or an imposter as Angela Deem claims. The 34-year-old Michael from Nigeria got married to 56-year-old Angela from Georgia in January 2020 and has since been in a long-distance marriage with the TLC star. Michael and Angela's quarrels are infamous in the 90 Day Fiancé franchise, which mostly arise out of her jealousy and insecurity regarding their age gap. Angela doesn't allow Michael to make Instagram accounts, fearing that he would cheat on her with younger women online.
It seems Michael has developed some sort of rebellious streak since he shared a rather odd Instagram post for Christmas. While Angela was trashing his car in 90 Day Fiancé: Happily Ever After? season 7, resulting in Michael claiming he would delete his Instagram page, fans had found a private account called @ilesanmi_k_michael_, which suggested he never followed his wife's request. The latest post on the same profile is a picture of 90 Day Fiancé celebrity Michael wearing a yellow shirt with jeans and a caption that says, "Compliments of the season…I'm available for gifts." The comments for the post are off, which could be why TLC viewer gerramy might have shared a screenshot on a Reddit group. "He deserves every gift for taken [sic] one for the team. Thank you for your service Michael," wrote user razorspin, and Scary-Tomato-6722 added, "That's desperate and embarrassing for him." However, many fans agreed with Milly-0607, saying, "I'm pretty sure this is fake. None of the posts captions sound like something Michael would say lol."
Related: Why 90 Day Fiancé's Michael Ilesanmi Is Growing On Fans
Angela Asked 90 Day Fiancé Fans To Report Michael's Instagram Page
It's possible that fans believe this particular account with seemingly unseen photos of Michael is fake because of what Angela has said about it. In November, 90 Day Fiancé star Angela posted a screenshot of the same @ilesanmi_k_michael_ Instagram profile on her own feed and asked her followers to report it. "Fake & report," Angela wrote over her screenshot in bold, red letters, despite the account already having 23,300 followers and a bio that reads, "THIS IS MY OFFICIAL ACCOUNT." Because Michael is not allowed to make an Instagram account, Angela was allowing him to "share" her own @deemangela profile.
But in case Michael wanted to reach out to his fans to warn them about an imposter, he could have easily used Angela's Instagram to warn them. So far, Michael has neither confirmed nor denied that the @ilesanmi_k_michael_ page belongs to him. There is a big possibility that the page actually is Michael's, and it was Angela who wanted to shield him from his thirsty fans by claiming it was a fake Instagram page. Angela had all the more reason to do so because Michael was actually cheating on her with a younger woman.
Angela produced proof of Michael having a 31-year-old girlfriend. He met the woman on Instagram and continued chatting with her while keeping Angela in the dark about it. Angela found out Michael was cheating on her via a friend. She later procured screenshots of chats between Michael and his new girlfriend and also a romantic voice message he sent to the woman. Perhaps 90 Day Fiancé cast member Michael broke up with the woman and now wants a new partner who could shower him with gifts.
More: 90 Day Fiancé: All Angela's Crushes On Guys That Aren't Michael Explained
Sources: @ilesanmi_k_michael_/Instagram, gerramy/Reddit, Angela Deem/Instagram