Captain Batel (Melanie Scrofano) arrested Lt. Commander Una Chin-Riley (Rebecca Romijn) at the end of Star Trek: Strange New Worlds season 1, and Batel could emerge as Captain Christopher Pike's (Anson Mount) enemy in season 2. Introduced in Strange New Worlds' premiere episode, Batel is Captain of the USS Cayuga, and she is in a relationship with Christopher Pike. But Batel was ordered by Starfleet to arrest Una because she lied about being a genetically-engineered Illyrian, and this could turn Pike and Batel into enemies.
Thus far, Captain Batel has shown no signs of being a villain in Strange New Worlds, but season 2 could show different shades of Pike's girlfriend. Batel was not pleased that she was the one ordered to arrest Pike's Number One, and it was consistent with the patient and caring person she has been in Strange New Worlds season 1. However, Strange New Worlds season 2 will dive into the thorny issue of genetic engineering to reveal the various prejudices United Federation of Planets citizens have about Augments, out of fear of creating another Khan (Ricardo Montalbán). If it turns out that Batel agrees that Una deserves to be arrested, it would put her at odds with Pike. It's even possible that Batel may be a hardliner against Augments and wants to see Una imprisoned for violating her Starfleet oath.
Related: Strange New Worlds' Kirk Just Suffered A Star Trek: TOS Tragedy
Captain Batel Wouldn't Be The First Bad Pike Girlfriend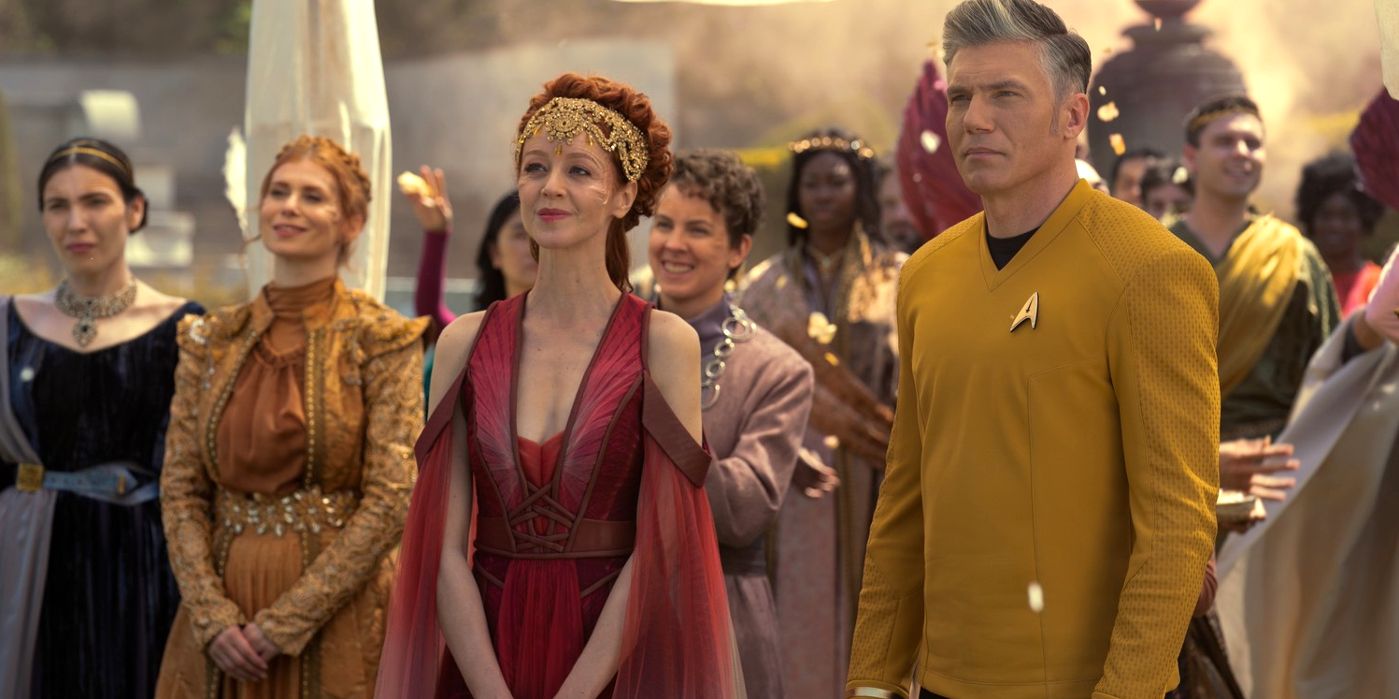 Strange New Worlds season 1 already introduced Alora (Lindy Booth), the Minister of Majalis and an ex-girlfriend of Captain Pike's. Alora met Chris in 2249 and began a relationship with the then-Lieutenant after he saved her shuttle from a pulsar. When Alora and Pike reunited in Strange New Worlds season 1, their old romance quickly sparked. But Pike soon learned the truth about the Majalan civilization that Alora perpetuates: their society and technology feed upon children chosen to be First Servant, and the kids are fed to a machine and murdered.
As a strange non-Federation world, Majalis is entitled to conduct their civilization as they see fit, but Pike couldn't abide by the state-sanctioned murder of children. Pike's realization about Majalis was heartbreaking for him and for Alora after they had rekindled their romance. However, Alora would not denounce the ways of her people, so there was obviously for future for her and Pike. Alora is Minister of and advocates for a system that is morally and ethically wrong in the eyes of Pike and the Federation.
Star Trek: TOS Proves Pike & Captain Batel Don't Last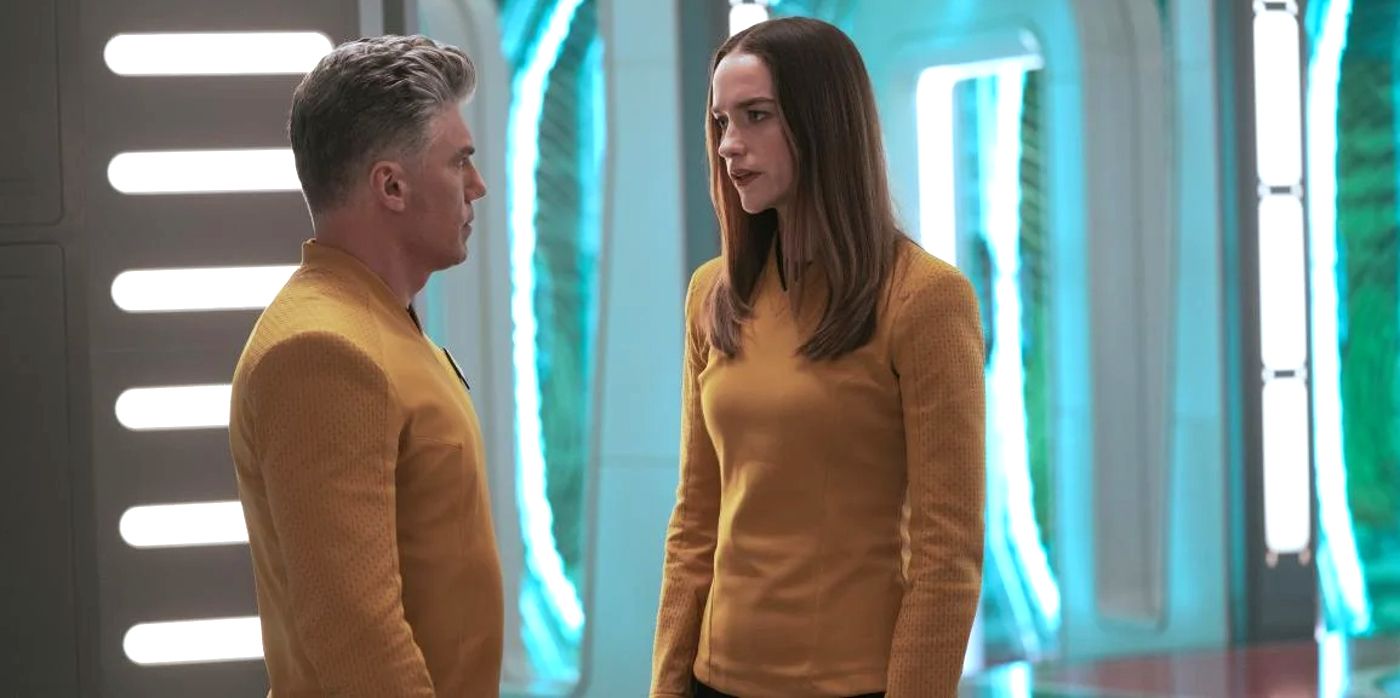 Similar to Alora, Captain Batel may not be an outright villain, but if she believes in the Federation's zero-tolerance stance against genetic engineering, it would be an insurmountable difference between her and Pike. Chris is extremely loyal to Una, especially, and he vowed he'd stand up to Starfleet when Number One confessed her truth to him. But it would be Pike supporting someone illegal in Batel's eyes if she takes a stand against Augments. Further, Una clearly deceived Starfleet about her true nature, and that could be what Captain Batel can't abide by if she supports Starfleet against Lt. Commander Chin-Riley.
Star Trek: The Original Series has already established that Pike and Batel don't last. After all, Fleet Captain Pike is tragically alone with no significant other when he suffers his debilitating delta ray accident in 2266. Pike's one true love appears to be not Batel but Vina (Melissa George), who the critically wounded Captain is reunited with on Talos IV in Star Trek: TOS' "The Menagerie." But it will be fascinating to see what turn, if any, Pike's relationship with Captain Batel takes in Star Trek: Strange New Worlds season 2, and if Batel and Pike break each other's hearts by becoming enemies.
Next: Pike's Relationship With Spock's Fiancee Creates A Kirk Mystery
Star Trek: Strange New Worlds is expected to premiere in 2023 on Paramount+.