Any FIDO-certified Security Key can be used to secure an Apple ID account, but these options work best with Apple devices, according to the company.
Apple now allows users to employ physical, hardware Security Keys as a two-factor authentication method for their Apple ID account — but the company recommends specific keys that work well with Apple devices. Over 95 percent of users already make use of available two-factor authentication methods for their Apple ID, the company says, but hardware keys are more secure. Just like a physical key or NFC keycard can be used to access a building, the same technology can be used to authenticate a sign-in attempt to a user's Apple ID account. Though many types of Security Keys can be used with the new feature, some options are better than others.
Any hardware key that is certified by the FIDO Alliance can be used with the Security Keys feature, according to Apple. The Alliance is a group of technology companies that have explored the different possibilities for user identification over the past decade, and they've joined hands with Apple, Google, and Microsoft to take the technology mainstream. Of the FIDO-certified Security Keys that work with Apple ID, the company notes offerings from Feitian and Yubico. Both brands are industry leaders in cybersecurity solutions, and they provide Security Keys that can be used with Apple devices with various types of connectivity.
Related: iCloud Backups Are Now End-To-End Encrypted: Why It Matters
Choose The Right Security Key For Your Devices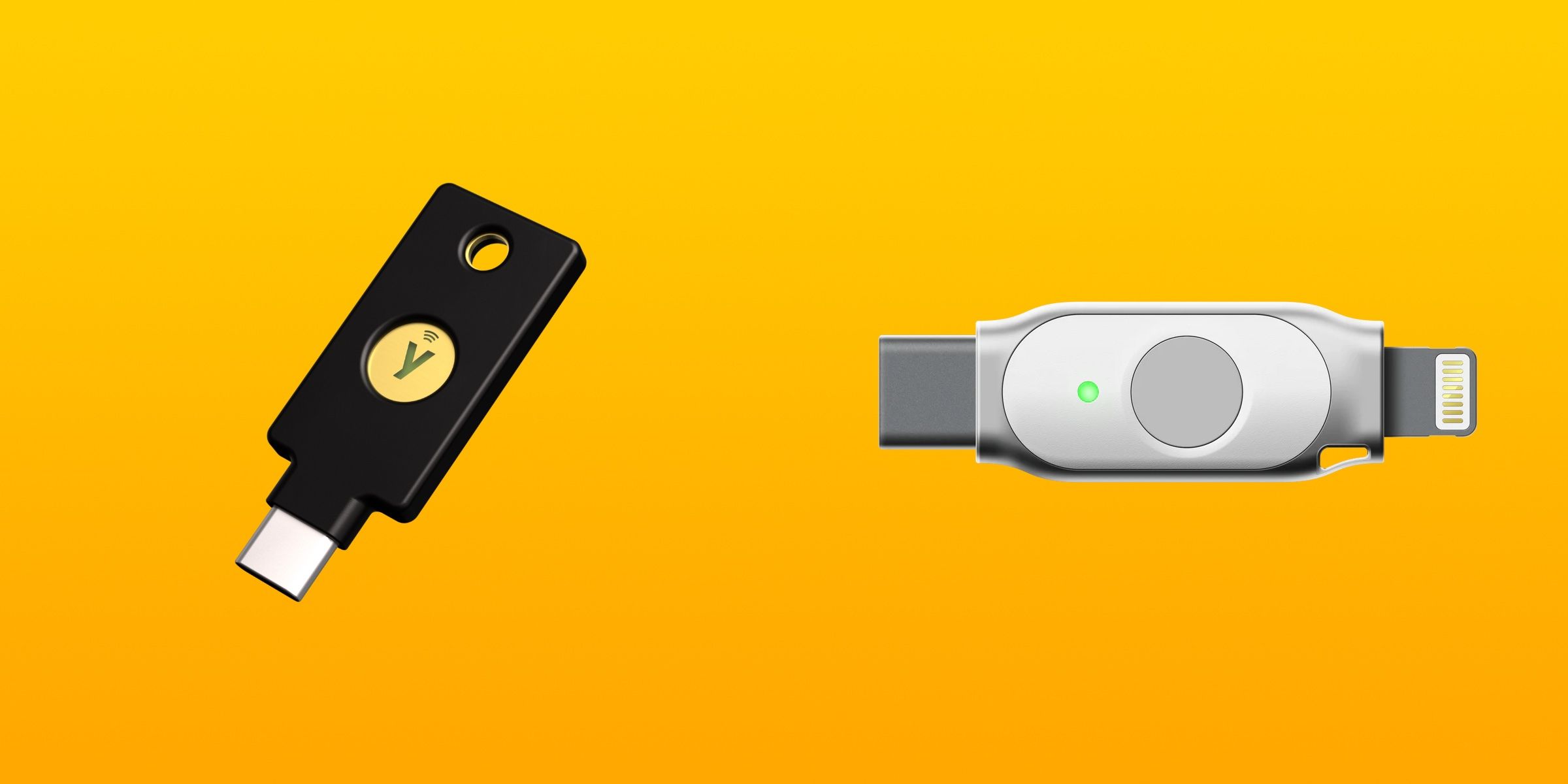 The type of Security Key purchased should match the connectivity options that are available on a user's Apple devices. For example, a user with a newer iPhone and Mac can utilize a Security Key with USB-C and near-field communication (NFC) technology. But a user with an older Mac that does not support USB-C would need a Security Key with a USB-A input. As Apple Support notes, FIDO-certified keys are great options, but the exact model chosen depends on a user's specific use case.
For most users ready to enable Security Keys on their Apple ID account, the YubiKey 5C NFC will be a great option. It has a sleek, compact design with a keyring hole. That's important, because a Security Key will need to be accessible at nearly all times to authenticate logins, except on trusted devices. It does carry a higher price tag of $55, and that'll need to be doubled, since Apple requires two security keys to get started.
The Feitian iePass USB-C and Lightning Security Key was made specifically for Apple's new feature, and offers a direct connection to iPhones. With both Lightning and USB-C connectors on each side of the key, it can connect to nearly all Apple devices. The iePass also has a keyring hole, and comes at a lower price of $39.50 each. For connection to older Macs, the Feitian ePass K9 NFC USB-A is the way to go.
There are a ton of FIDO-certified Security Keys on the market that can be used to access Apple ID accounts, but it's important to choose the right one for Apple devices.
More: How Apple Is Making iCloud More Secure To Protect User Data, Messages
Source: Apple Support, Yubico, Feitian