Between IMAX, 3D, high frame rate, and other technical considerations, Avatar: The Way of Water required over 1,000 versions to play in theaters.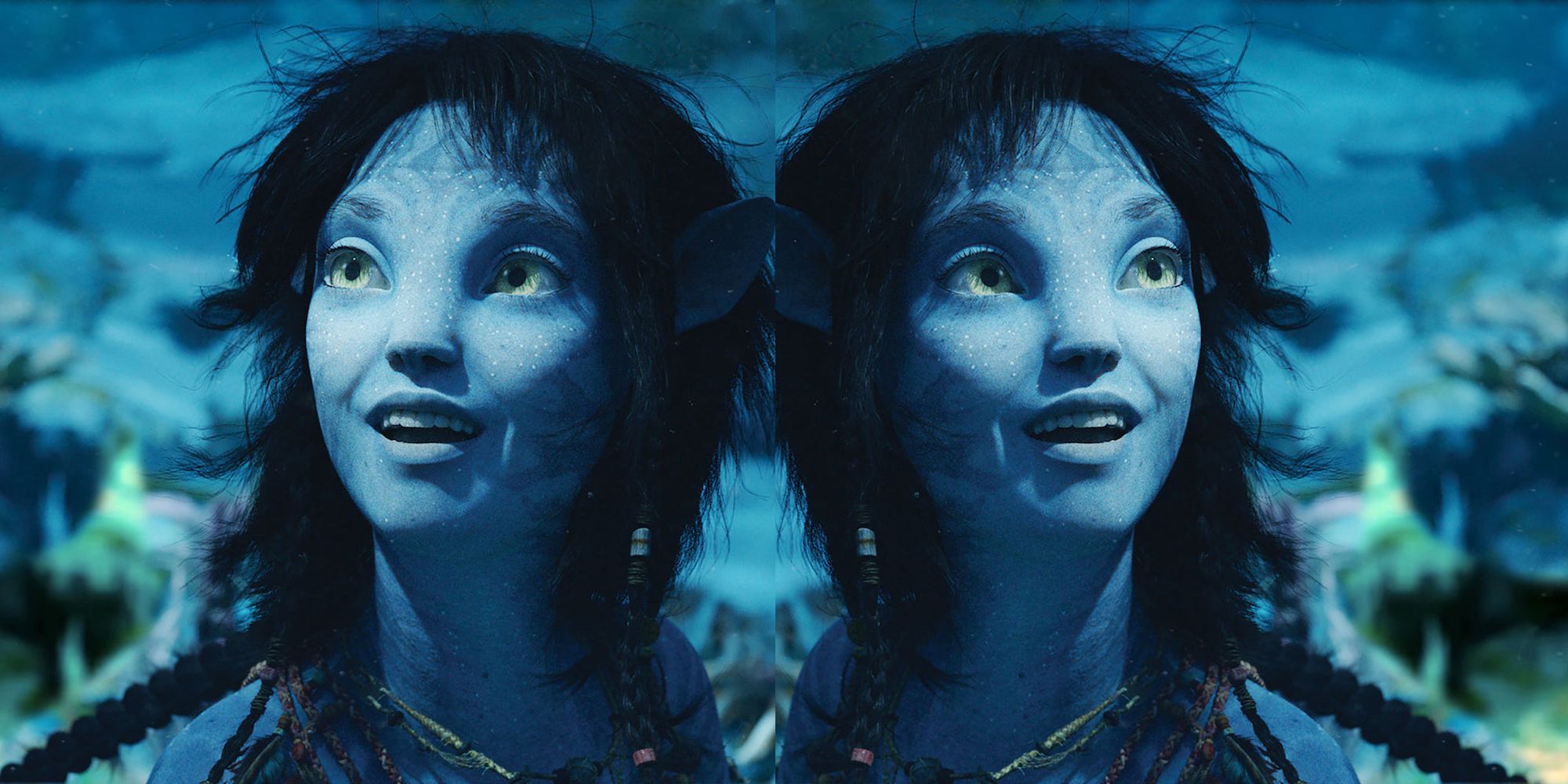 Avatar: The Way of Water was presented in so many different technologically advanced formats that it required an unprecedented number of unique versions to be sent to theaters. The film is James Cameron's long-awaited sequel to his own 2009 hit Avatar, which is still the No. 1 highest-grossing film of all time worldwide. The cast includes returning stars Sam Worthington, Zoe Saldaña, Sigourney Weaver, and Stephen Lang. Despite taking more than a decade to come to fruition, the film has been a smash success at the box office, becoming the No. 3 film of all time at the time of writing.
Per The Hollywood Reporter, the record-shattering box office run of Cameron's Avatar: The Way of Water couldn't have happened without the crew creating 1,065 versions of the film to send out to various theaters. Some of these different versions were accounted for by different audio formats and different languages in both subtitles and dubs. However, the bulk of these differences were caused by various combinations of the film's many high-tech presentation formats including 4K, HDR, and the dynamic high frame rate used in certain action sequences both in 2D and 3D.
Related: Avatar: All 15 Na'vi Clans Explained (Cultures, Locations & Inspirations)
What Exactly is High Frame Rate, and Does it Help Avatar 2?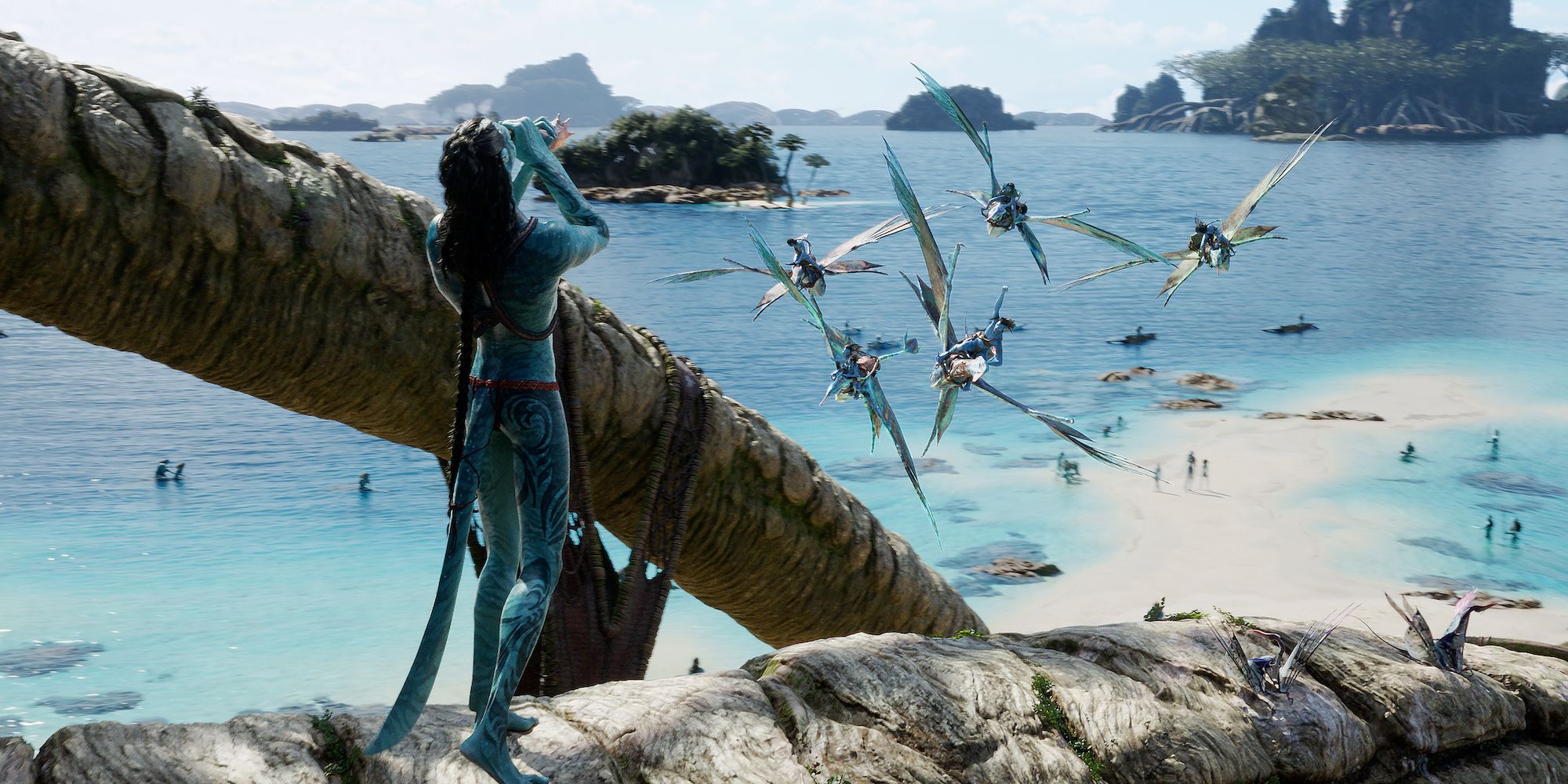 High frame rate is a film technique that more and more directors have been experimenting with in recent years, including Peter Jackson with the Hobbit trilogy and Ang Lee with Gemini Man and Billy Lynn's Long Halftime Walk. While films are typically shot and projected at 24 frames per second, which is the speed that best mimics the way the human eye receives information, high frame rate uses more frames per second, up to 48 in Avatar 2's case. This reduces the amount of motion blur on each individual frame, creating an environment that feels hyperreal.
While this new format excites directors who want to push their craft to new levels, it has been divisive among audiences. Some viewers experience headaches, dizziness, or disorientation when viewing the format. Others merely dislike it for making fantasy environments seem too artificial, exposing make-up, wigs, and special effects to too harsh scrutiny.
However, these criticisms have largely come from previous releases that were presented entirely in a high frame rate like The Hobbit: An Unexpected Journey. Avatar: The Way of Water has received less criticism for its frame rate across the board. While this may not mean it is ushering in a new era of high frame rate, it may indicate that Cameron's approach of only applying the technique to certain sequences could become the industry standard for certain films in the future.
More: James Cameron's Avatar & Titanic Share The Same Biggest Criticism
Source: THR