[ad_1]

The Babylon 5 animated movie now has an official title and voice cast, including several members of the original series reprising their roles. Babylon 5 is a multimedia franchise that began as a space opera series that premiered on PTEN in 1993 and went on to run for 5 seasons and a total of 110 episodes and 6 TV movies. The series, which has since spawned several spinoffs, novel adaptations, and comic books, followed the lives of the crew of the titular five-mile-long space station during a time of intergalactic political turmoil.
Per The Hollywood Reporter, the Babylon 5 animated movie that was teased by creator J. Michael Straczynski one week ago today is officially titled Babylon 5: The Road Home. The film will be a multiversal odyssey following John Sheridan (original star Bruce Boxleitner) as he is unwittingly transported into alternate universes and timelines and must find his way back home. The cast also features returning cast members Patricia Tallman as Lyta Alexander, Claudia Christian as Susan Ivanova, Tracy Scoggins as Elizabeth Lochley, Peter Jurasik as Londo Mollari, and Bill Mumy as Lennier.
What the Babylon 5 Cast Has Done Since the Show Ended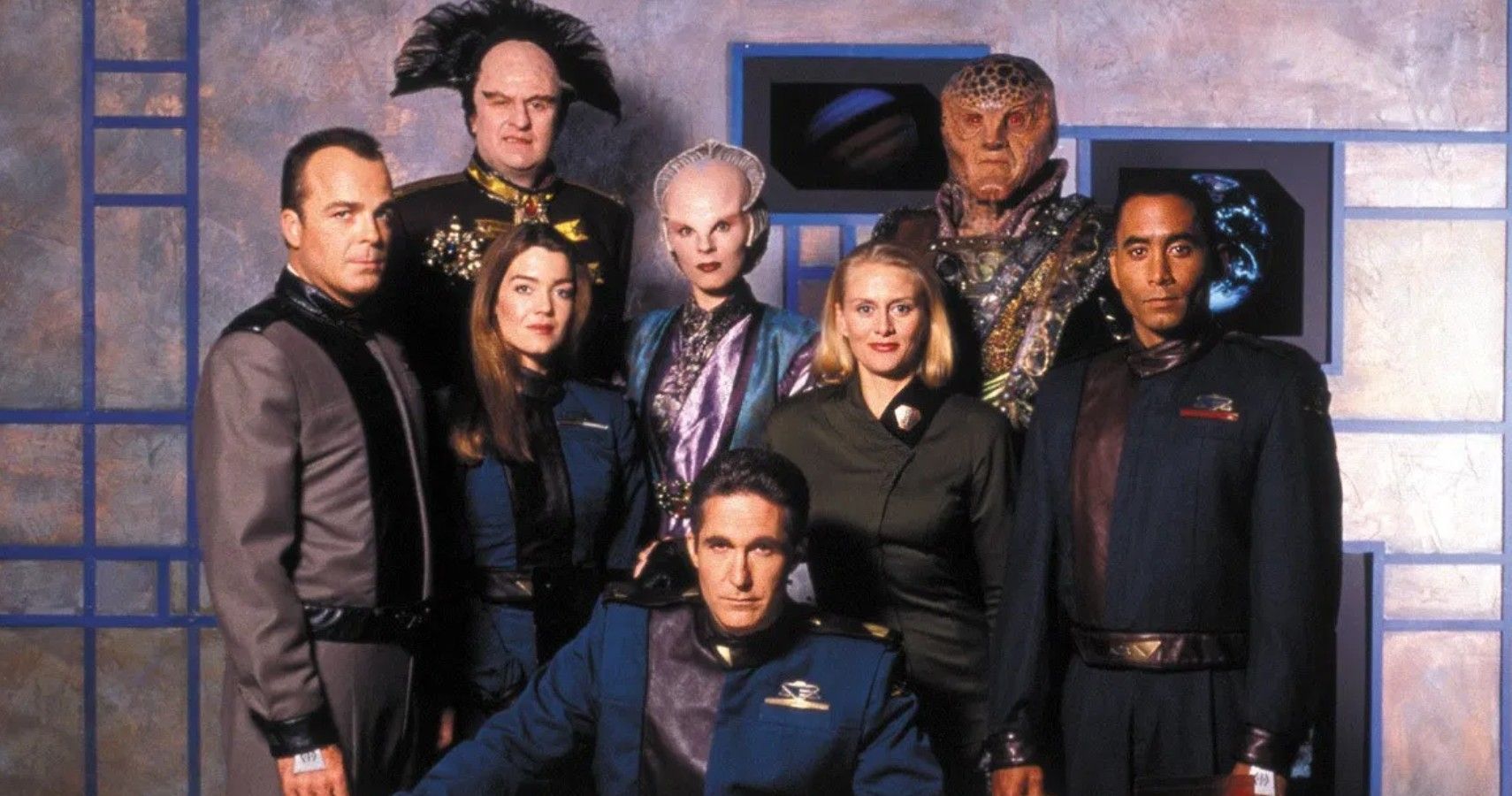 For some members of the film's cast, this will be the first time they have returned to the franchise since Babylon 5 season 5 ended the series in 1998. However, they all largely had robust careers after the end of the series. While some of them have stepped away from acting in recent years, their collected credits include many prominent television titles, particularly in the sci-fi genre.
Boxleitner and Christian, for instance, have more than 100 credits to their name apiece. The former has most recently appeared in episodes of Space Commander and The Orville while the latter has been featured on slightly more grounded series including 9-1-1 and The Rookie. Mumy has also appeared in Space Command along with a variety of voice roles in projects like Transformers: Rescue Bots and What's New, Scooby-Doo?
Other Babylon 5 cast members haven't been seen for some time, including Tallman (who hasn't been working regularly since 2014), Scoggins (whose most recent credit is from that same year), and Jurasik (who was last spotted in a 2017 episode of Mercy Street). This film will mark their first major roles of the decade. However, they have all nevertheless appeared in various post-Babylon 5 sci-fi titles including Dante's Cove, Quantum Apocalypse, and InAlienable, which have allowed them to keep their genre skills sharp in the meantime.
Source: THR
[ad_2]

Source link