Erich Schwer of The Bachelorette has broken his silence after splitting from Gabby Windey. The split was confirmed in early November, two months after the season 19 finale aired, which showed them getting engaged. Earlier this week, Gabby addressed the breakup on the semifinals of Dancing With The Stars.
Now, one day after The Bachelor alum opened up about the split on DWTS, her former fiancé has spoken out as well. Erich posted a statement to his Instagram stories on Tuesday, November 15. Though Bachelorette fans weren't surprised Erich and Gabby split, he shared that he's received a lot of questions about what exactly went wrong. However, the season 19 winner explained, there were a number of reasons the two ultimately weren't meant to be. The 29-year-old admitted, "it's hard when there isn't one thing to put your finger on." Even though they didn't go the distance as a couple, the reality star made it clear he had no regrets about his relationship with the former cheerleader. Nor does he have any hard feelings towards her, writing, "Gabby is an amazing person and she is doing amazing things." Erich, who has kept encouraging his followers to vote for her on DWTS despite their split, continued, "I will always root for her and I hope she gives them hell in the DWTS finale." Erich also seemed to reference his blackface scandal by emphasizing how much he's learned from his "experiences and mistakes," adding, "I continue to better myself every day." Erich concluded the Instagram Story by writing, "I have been working hard these past few months and I'm excited to share with y'all eventually."
Related: DWTS Fans Defend Gabby Windey's Intelligence After Criticism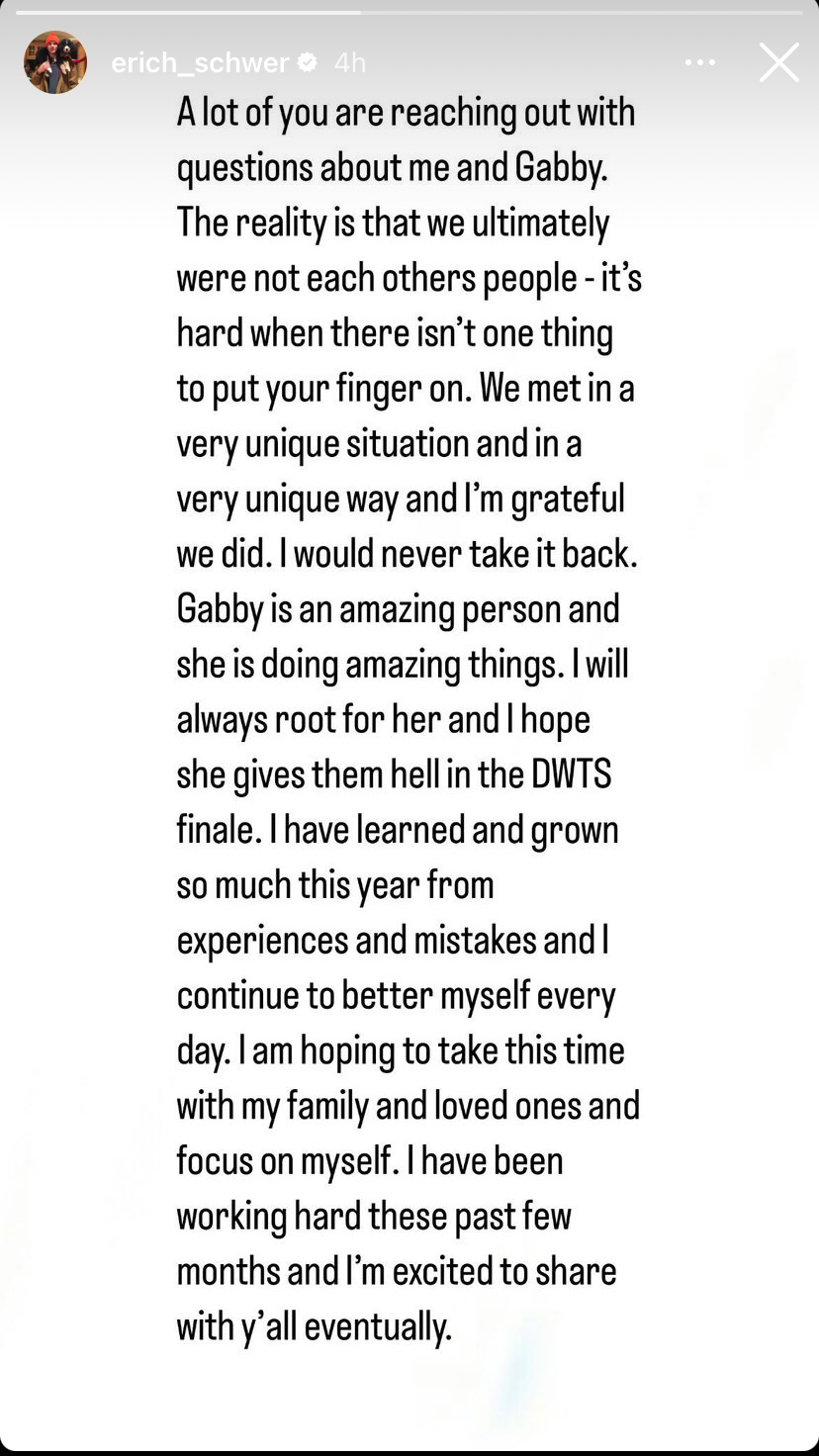 Bachelorette Fans Saw Erich & Gabby Split Coming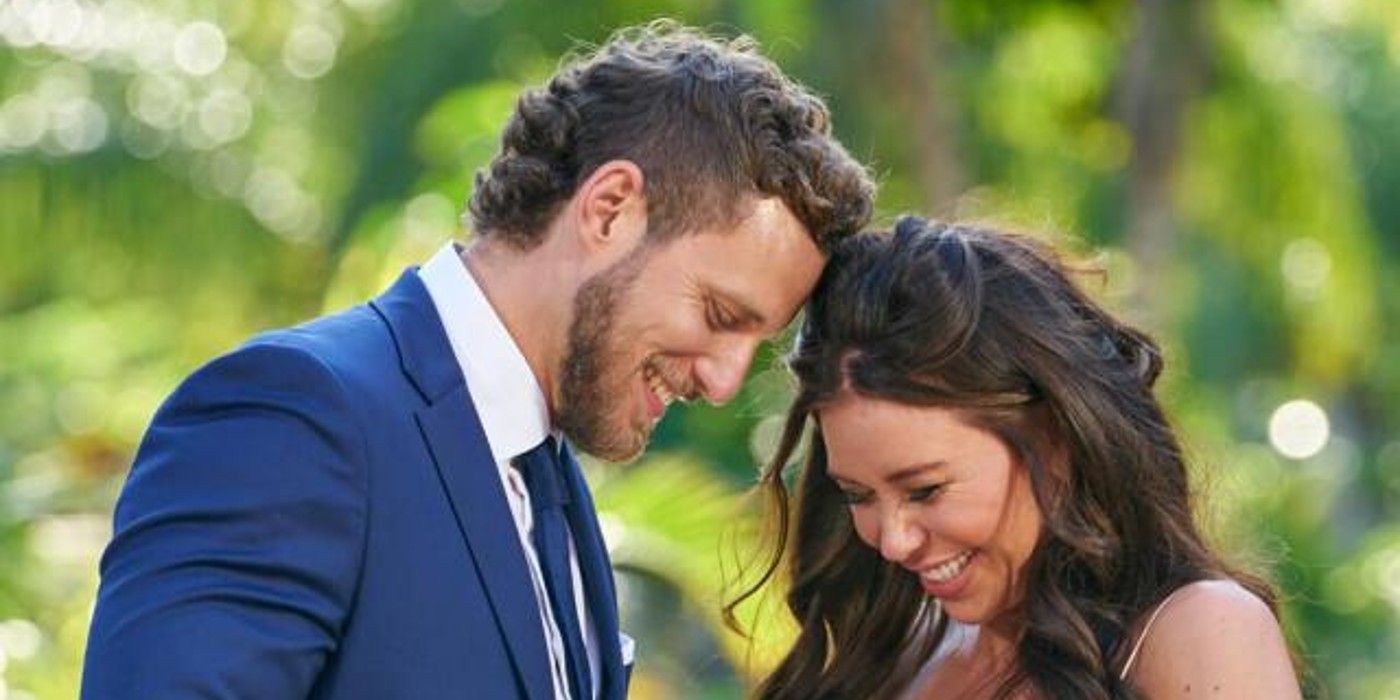 Erich and Gabby haven't shared too many specific details about the timing of their breakup. But DWTS viewers theorized about it for some time, while Bachelorette fans weren't ever sure how long they'd really last. Many thought Erich wasn't actually ready to get married. This was a running issue on Gabby and Rachel Recchia's joint season, as the two best friends desperately wanted to end the series with fiancés. At least Gabby and Erich seem to have ended things on good terms, especially when compared to Rachel's dramatic split from her winner Tino Franco.
While he always seemed to be Gabby's frontrunner, viewers were shocked when Erich' ex, Amanda Taylor, leaked their texts. In those messages, it came across that Erich joined The Bachelorette for his career, not for true love. When asked about this during the finale, Gabby defended her then-fiancé. However, their breakup may indicate there was some truth to those charges. Erich ending his statement about the breakup with a tease of upcoming announcements could also be read that way.
Though they may be cordial and supportive, Erich and Gabby's breakup continues the streak of The Bachelorette couples fizzling out quickly. After the past few seasons, fans expressed the franchise's shows needed to be less about the drama, and more focused on people actually finding love. And while many weren't thrilled by Zach Shallcross' casting as the next Bachelor, host Jesse Palmer promises the upcoming season will be more romantic, like it was in the early days.
More: Why The Bachelorette Stars Perform So Well On DWTS
Source: Erich Schwer/Instagram