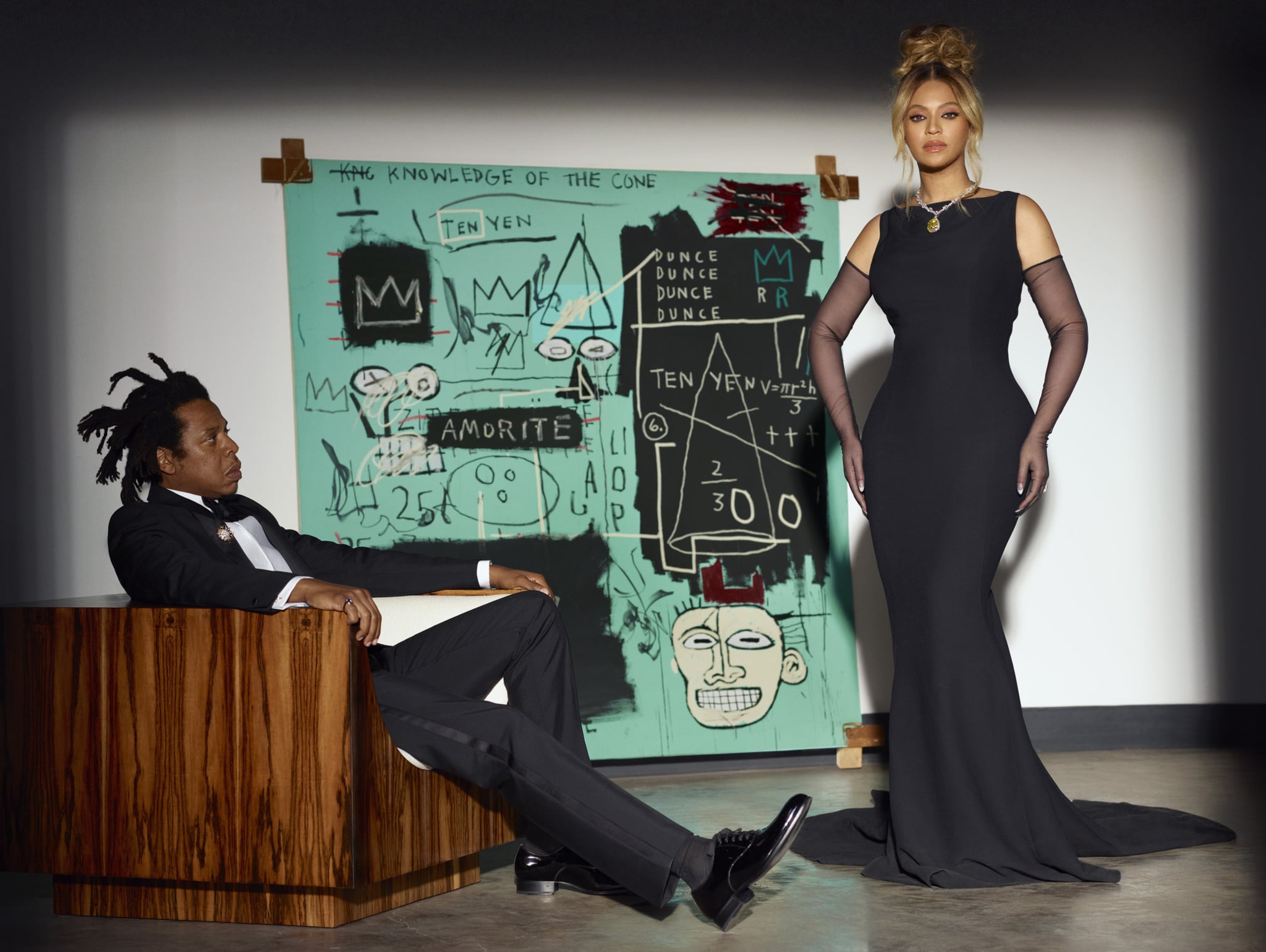 Tiffany & Co.'s new campaign "About Love" celebrates one of the greatest modern love stories between JAY-Z and Beyoncé Knowles-Carter. As a collaboration between the Carters and Tiffany & Co., About Love features Beyoncé wearing a historic 128.54 carat Tiffany yellow diamond with a '60s-inspired black gown that references Audrey Hepburn's character in Breakfast at Tiffany's (1961). The Carters also pose in front of Jean-Michel Basquiat's never-before-seen "Equals Pi" (1982) painting for the couple's first campaign together — and a new creative vision for the jewelry brand under LVMH.
"Beyoncé and JAY-Z are the epitome of the modern love story," Tiffany & Co.'s executive vice president Alexandre Arnault said in a press statement. "As a brand that has always stood for love, strength and self-expression, we could not think of a more iconic couple that better represents Tiffany's values. We are honored to have the Carters as a part of the Tiffany family."
"Love is the diamond that the jewelry and art decorate." — The Carters
In the About Love campaign, the incredible 128.54 carat Tiffany yellow diamond worn by Beyoncé is being shown to the public for the very first time. The historic diamond was unearthed in 1877 from the Kimberley Mines in South Africa and is one of the largest gemstone discoveries of the 19th century. Tiffany & Co. founder Charles Lewis Tiffany purchased the diamond in 1878, which positioned Tiffany as a diamond authority for many generations to come. Equally beautiful is the rare Tiffany blue Basquiat painting that sets the backdrop for the Carters's new campaign. "Equals Pi" (1982) was loaned to Tiffany & Co. from a private collection to make its public debut to the worlds of art, culture, and jewelry. As part of Tiffany's partnership with the Carters, the brand has also pledged $2 million towards scholarship and internship programs for Historically Black Colleges and Universities (HBCUs) with more details to come.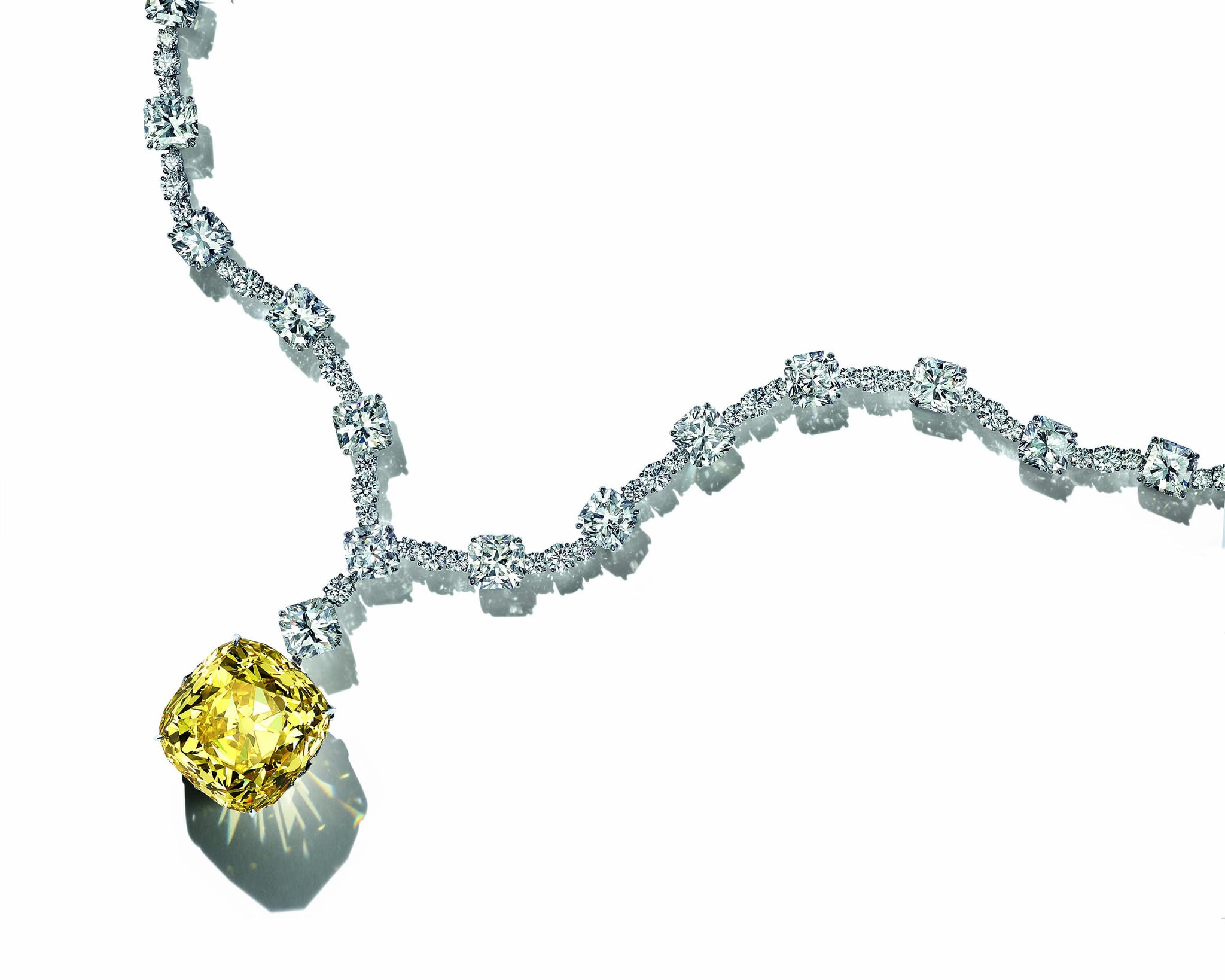 Image Source: Tiffany & Co. / Mason Poole
Originally posted 2021-08-23 14:38:21.