Winnie-the-Pooh: Blood and Honey's director explains why Tigger isn't included in his horror film, as well as how he avoided infringing on Disney.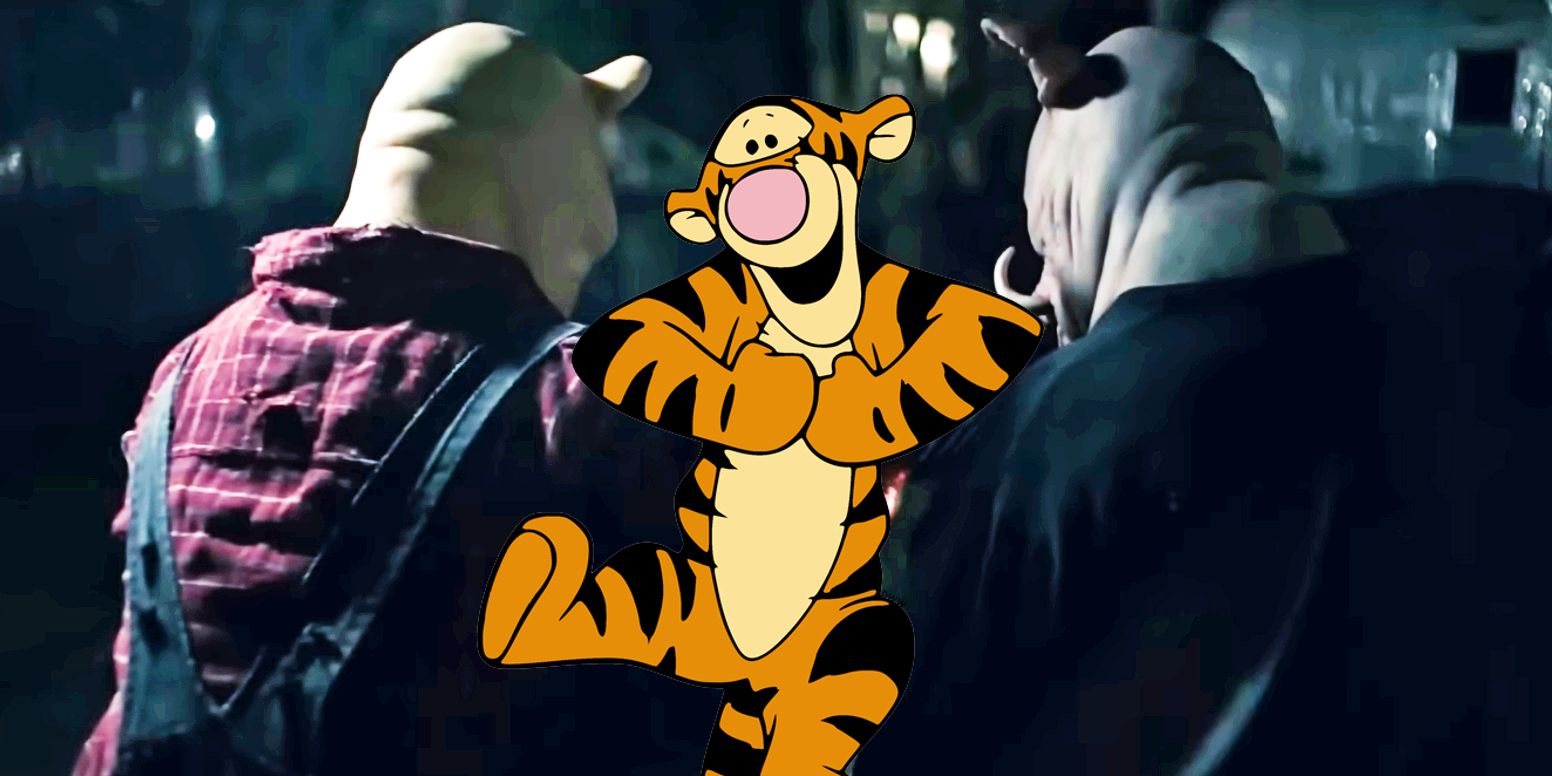 Winnie-the-Pooh: Blood and Honey creator explains why Tigger will not be in new horror film. The classic literary characters created in the 1920s by A.A. Milne, with illustrations by E.H. Shepard, became widely recognized through the stories' animated Disney adaptations. While Disney held the exclusive rights to the collection for decades, the first Winnie-the-Pooh book entered the public domain in the United States in January 2022, making it available for depiction outside of Disney's control. Soon after, director Rhys Frake-Waterfield announced an upcoming horror film, Winnie-the-Pooh: Blood and Honey, in which Pooh and a tusked Piglet, abandoned by Christopher Robin years prior, have gone feral and go on a murderous rampage.
Frake-Waterfield now explains his decision to leave Tigger out of Winnie-the-Pooh: Blood and Honey. In an interview with SFX Magazine (via SlashFilm), he talks about making his directorial debut with the upcoming slasher film, its unlikely villains, and his own take on the original Winnie-the-Pooh book. He also explains the risks of infringing on Disney's famous representation of the literary characters:
When we were coming up with this we knew that we would have to be really careful about what elements we used. We couldn't be influenced by the Disney version at all, so I consciously didn't watch anything by them. I went through the book and I purposefully tried to make our Pooh and Piglet as distinct as I could. […] Tigger, for example, isn't in the public domain. So he wasn't allowed to be used in the story.
Related: New Grinch Movie Is A Bad Sign For An Exciting Upcoming Horror Movie
Will Winnie-the-Pooh: Blood & Honey 2 Feature Tigger?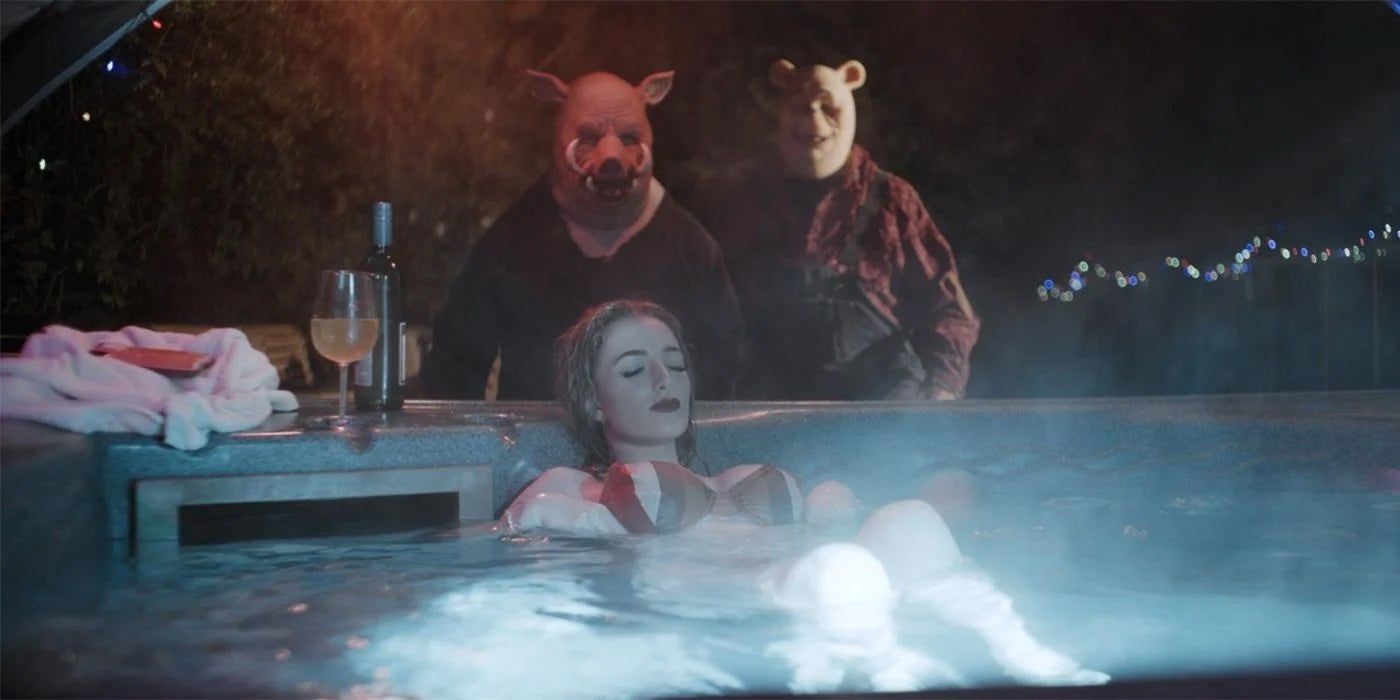 Frake-Waterfield has already announced his plans to adapt more childhood classics, including Bambi and Peter Pan, with a horror twist, and revealed a Winnie-the-Pooh: Blood and Honey 2 is already in the works. While Tigger wasn't available to include this time around, the book in which he was first introduced will pass into the public domain as of January 1, 2024, so there is a chance he appears in the sequel. Though the Winnie-the-Pooh: Blood and Honey trailer explains that Pooh and Piglet have already murdered the other characters, horror fans will undoubtedly share a morbid curiosity to see scary renditions of Tigger, Rabbit, and even Eeyore, and it's hard to imagine continuity getting in the way of that.
Can Winnie-the-Pooh: Blood & Honey Live Up To The Hype?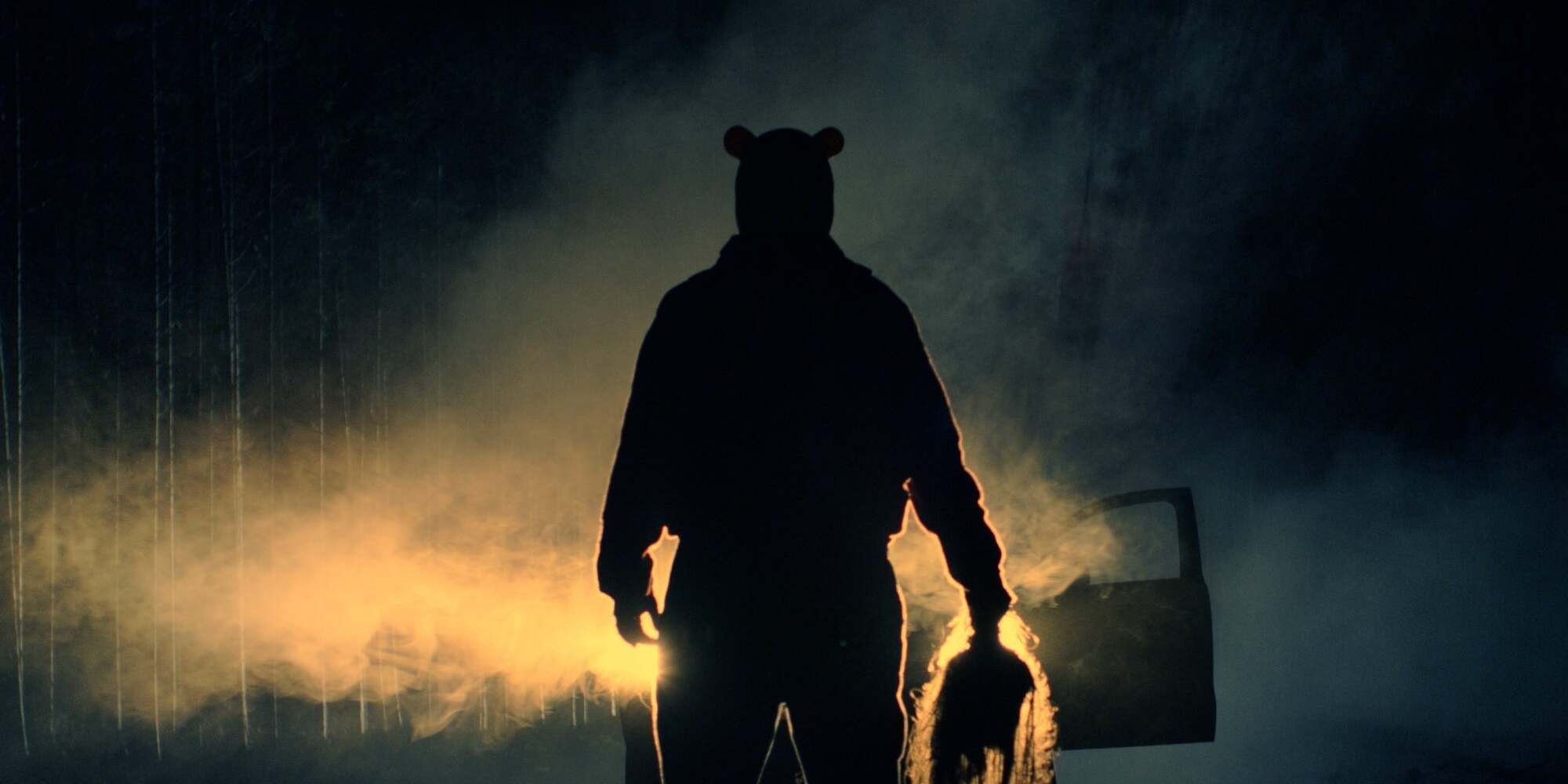 While Frake-Waterfield is already hyping a sequel, the new director may be at risk of counting his eggs before they hatch. The premise has made headlines due to the shocking nature of the idea of a murderous Pooh and Piglet, but the high concept alone can't speak for the overall quality of the yet-to-be-released film. For example, a recent slasher film starring Dr. Seuss' Grinch character, The Mean One, bombed with critics. On the other hand, horror fans are no strangers to gimmicks and campy concepts. Regardless of critical reception, horror films have a higher chance of financial success on a low budget. Winnie-the-Pooh: Blood and Honey has received a lot of attention as a first non-Disney screen adaptation, and box office numbers may be enough to ensure Frake-Waterfield's other potential adaptations.
While it's too soon to say whether Winnie-the-Pooh: Blood and Honey will appeal to a wider audience, the hype is almost undoubtedly going to fill seats when it's released in theaters on February 15. As for a scary Tigger, a second installment may explore the source material further and embrace the crazy concept with even more characters. Regardless of Winnie-the-Pooh: Blood and Honey's pending success, the film already proves that, for better and for worse, nothing is sacred in the horror genre.
More: Blood & Honey Flips Another Disney Movie Story (Not Just Winnie The Pooh)
Source: SFX Magazine (via SlashFilm)
Winnie the Pooh: Blood and Honey