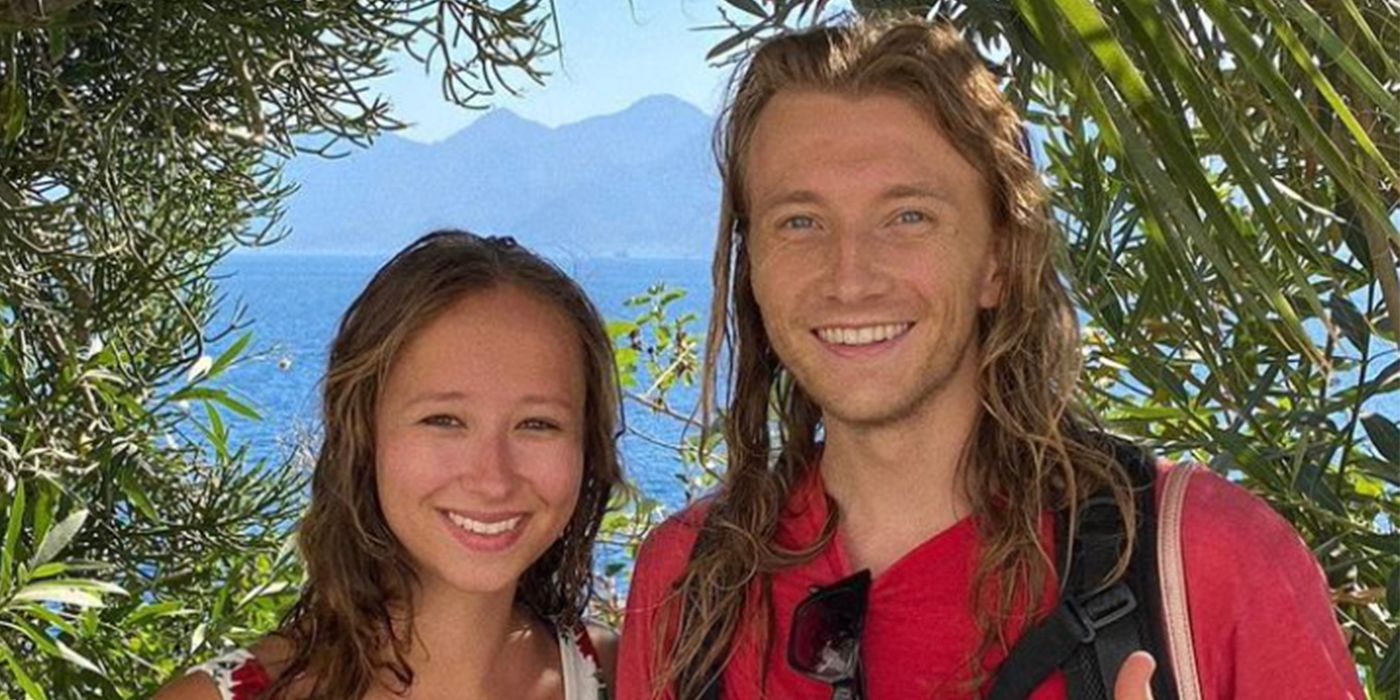 There are 90 Day Fiancé cast members from Turkey and Syria, and it's time to talk about how are they doing, amid an earthquake in Turkey with a magnitude of 7.8. That event has killed over 36,000 people, and left tens of thousands injured in its wake. The TLC show 90DF is well known for its complicated relationships and never-ending drama. Fans tune in every Sunday night to see the action unfold. However, the series doesn't just educate viewers on what not to do in relationships. It also introduces them to various countries across the globe, allowing them to learn more about cultures and languages.
Turkey and Syria are two nations that have been featured in 90 Day Fiancé spin-offs, thanks to cast members who either live in the countries, or spent time there during their stints on the show. On February 6, 2023, an earthquake struck southern and central Turkey, and northern and western Syria. The earthquake, which hit close to a town called Gaziantep, was closely followed by numerous aftershocks. One subsequent quake was nearly as large as the first. The first earthquake occurred along 62 miles of fault line, causing serious damage to nearby structures. It happened in the wee hours of the morning. Until the event, there wasn't a major earthquake in the region for 200 years.
Related: 90 Day Fiancé: How Omar & Avery's Relationship Changed Over The Years
90 Day Fiancé: B90's Avery Mills & Omar Albakkour
90 Day Fiancé couple Avery and Omar made their debut in 90 Day Fiancé: Before the 90 Days season 3 in 2019. Avery had previously converted to Islam. She'd met Omar on a Muslim dating app, unaware of the fact that she was searching for love internationally. Omar was a dentist based out of Syria. However, because Syria was in the middle of a civil war, Avery and Omar had met in Beirut, Lebanon on the show. Omar and Avery did not have reassuring news to share after the earthquake. They added a heartbreaking update on Instagram, with pictures of deceased members of Omar's family in Turkey and Syria.
"What we originally thought was only 4 now became 5 deaths. 3 of the 5 victims were very young children," they wrote in their heartbreaking IG caption. 90 Day Fiancé's Omar and Avery do appear to be safe. They recently celebrated four years of marriage.
90 Day Fiancé's Anna-Marie Campisi & Mursel Mistanoglu
Anna and Mursel first appeared in 90 Day Fiancé season 7. They had met online in a beekeeping enthusiast group. At 38, Mursel was a beekeeper from Turkey, while Anna was a divorced mother of three from Nebraska. Mursel's family objected to his getting married to Anna because she wasn't Muslim like him. Eventually, they did marry, after Mursel moved to the U.S. In April 2022, in Ukraine, they welcomed their first baby together, son Gokhan John, via surrogate.
Anna was recently called out for sharing a joke about not being able to understand her Turkish husband Mursel's conversation with his family and friends, amid the tragedy in Turkey. Anna then confirmed that Mursel's family is safe in Turkey. They, "live in another region." Anna told a concerned follower, "We are following everything. It's horrible. We are collecting donations for the victims." She also filmed herself with Mursel and baby Gokhan at their Beauty and Bees Honey store in Bellevue. They were gathering donations for diapers, baby food, blankets, and biscuits.
Related: 90 Day Fiance: Why Anna & Mursel Have Baby Fever
90 Day Fiancé: TOW's Steven Johnston & Alina Shaimardanova
The young twosome of Steven and Alina were recently seen on 90 Day Fiancé: The Other Way season 3. Steven, a Mormon man from Salt Lake City, Utah learned Russian when he was on a missionary trip in the country, for the Church of Jesus Christ of Latter-Day Saints. He wanted to hone his language skills, and met Russian student and 90 Day Fiancé star Alina on a language exchange site. The couple decided to get married during the pandemic, but because of embassy and visa issues, moved to Turkey on tourist visas. They planned to move to Russia when the borders reopened.
However, even after their wedding, Steven and Alina were in Turkey. They settled down and called the place home, and appreciate the nation's impressive quality of life and low cost of living. Since the earthquake, Steven and Alina haven't posted anything on Instagram which worried fans, who wondered about their well-being. However, in a post dated October 2022 on Alina's page, upon being asked, "Are you still in Turkey?" 90 Day Fiancé cast member Alina had replied, "no." This seemed to suggest that she's relocated to Russia again.
More: 90 Day Fiancé: Everything Shocking About Steven & Alina Revealed On Tell-All
Sources: Anna-Marie Campisi/Instagram, Alina Shaimardanova/Instagram