[ad_1]

A series of Doctor Who fan art focuses on classic-era Doctors in portraits that give the leading Time Lord incarnations a new stylized look. The classic era of the hit BBC sci-fi series ran from 1963's debut story "An Unearthly Child" to 1989's "Survival," where despite an attempt to relaunch the show as a new US co-production with a TV movie in 1996, the show would seemingly come to an end for good. Across 26 seasons, the classic era of Doctor Who was led by eight actors who faced Daleks, Cybermen, Silurians, and rogue Time Lords.
As Doctor Who celebrates 60 years of time-traveling adventures, Frankiewicz has created several portraits of a handful of the Doctor's classic incarnations as part of a month-long sci-fi drawing challenge on Instagram. Check them out below:
Through his art style, the artist has created portraits depicting Jon Pertwee's Third Doctor, Tom Baker's Fourth Doctor, Peter Davison's Fifth Doctor, Colin Baker's Sixth Doctor, and Sylvester McCoy's Seventh Doctor. The Doctors featured led the series from 1970 to 1989, beginning with the show's transition into a colorized television format with Pertwee in 1970 to Sylvester McCoy's last monologue in 1989.
How Doctor Who's 60th-Anniversary Will Celebrate The Classic Era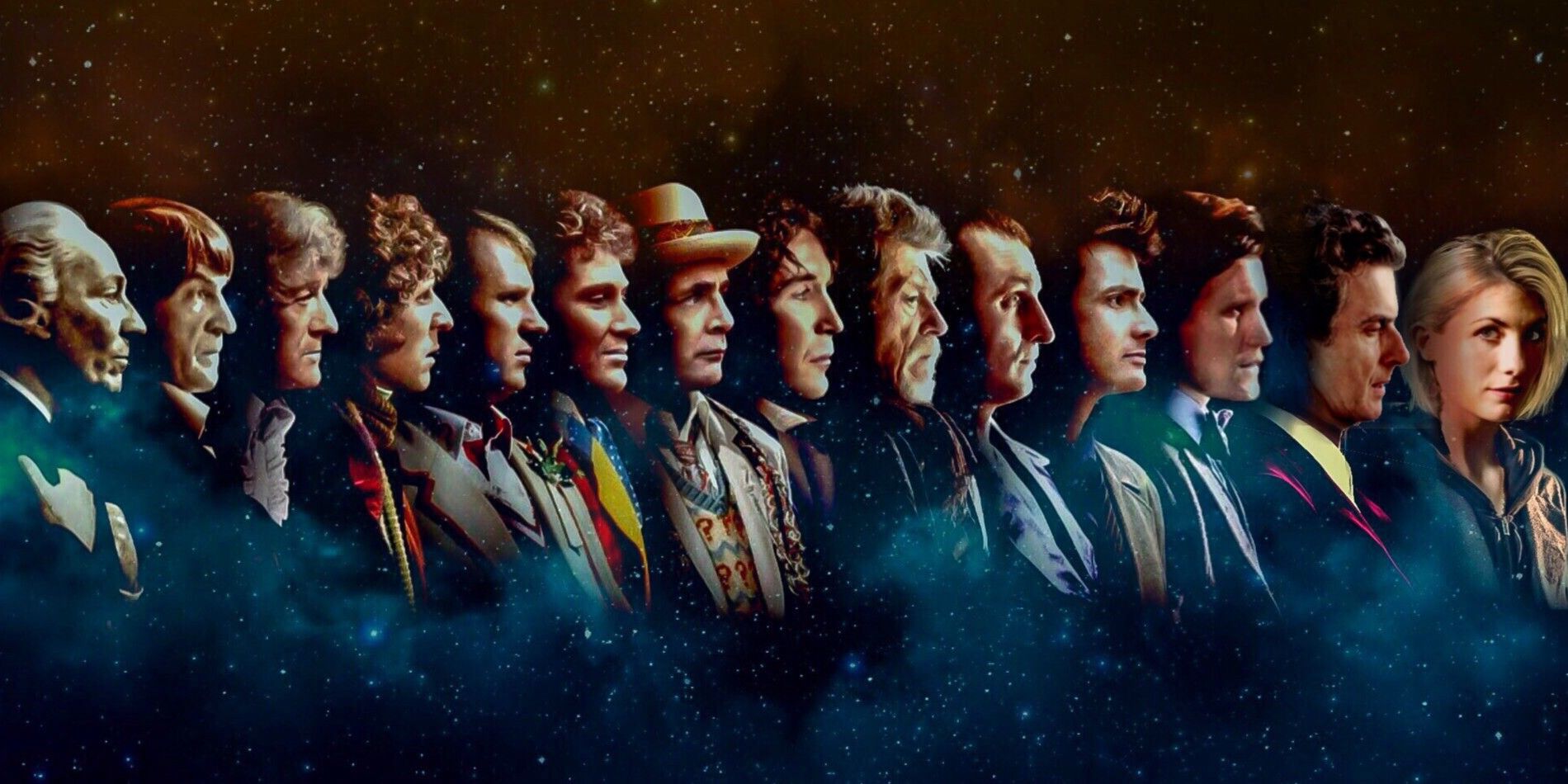 As Doctor Who celebrates its 60th anniversary, the series will see many fan-favorite recognizable faces return to the series. David Tennant, who portrayed the Tenth Doctor from 2006 to 2009, will play a new fourteenth incarnation of The Doctor, who is confused by why he has donned a face he knows at this time. Tennant will be reunited with Catherine Tate's Donna Noble over 13 years since the pair last shared the screen, though the potential involvement of other incarnations remains a mystery.
While a television return isn't guaranteed for the Doctors of the classic era, classic Doctors will play a role in Doctor Who's 60th-anniversary celebrations. As part of the series' Big Finish audio adventure line, past Doctors, companions, friends, and monsters will be brought together for Doctor Who: Once and Future. In "Once and Future," a mysterious injury leads to the Doctor suddenly "Degenerating," taking on the faces of their past incarnations, with the Doctors of the classic era set to return alongside Paul McGann's Eighth Doctor, Christopher Eccleston's Ninth Doctor, and Tennant.
With 60 years' worth of adventures, there is a wide range of eras for Doctor Who fans to enjoy, with each Doctor offering their own unique tones and styles. Regardless of which Doctor may be a fan's most treasured incarnation, Frankiewic's vibrant portrait celebrate the show's lasting legacy.
Source: Gabe Frankiewicz/Instagram


[ad_2]

Source link