[ad_1]

Doctor Who Masters stars Michelle Gomez and Sacha Dhawan united at a recent convention, leading to former showrunner Steven Moffat throwing his support behind an on-screen team-up between the two Renegade Time Lord incarnations. Gomez's incarnation, known as Missy, made her debut in 2014's "Deep Breath" as a manipulator behind-the-scenes, but embarked on a redemption arc across her subsequent appearances. However, when the Master returned in 2020's "Spyfall Part 1" with Dhawan's incarnation, the villain from Gallifrey was once more an enemy of the Doctor, having been disturbed and angered by secrets hidden by the Time Lords.
While Dhawan's Master made his last appearance in 2022's "The Power of the Doctor", the actor joined prior Master star Gomez to host a panel at Armageddon Expo, with Dhawan sharing a video from the event on his Instagram account.
In the video, seen above, both Dhawan and Gomez walk down a flight of stairs arm-in-arm in slow motion, with the clip being set to Rémi Wolf's 2021 song, "Sexy Villain". Alongside enthusiastic support from fans both attending the event and online, former showrunner Moffat, who introduced Gomez's incarnation to the series, commented on Dhawan's post, urging current Doctor Who showrunner Russell T Davies' to unite the deadly Time Lord duo in an on-screen adventure.
Has There Ever Been A Multi-Master Doctor Who Story?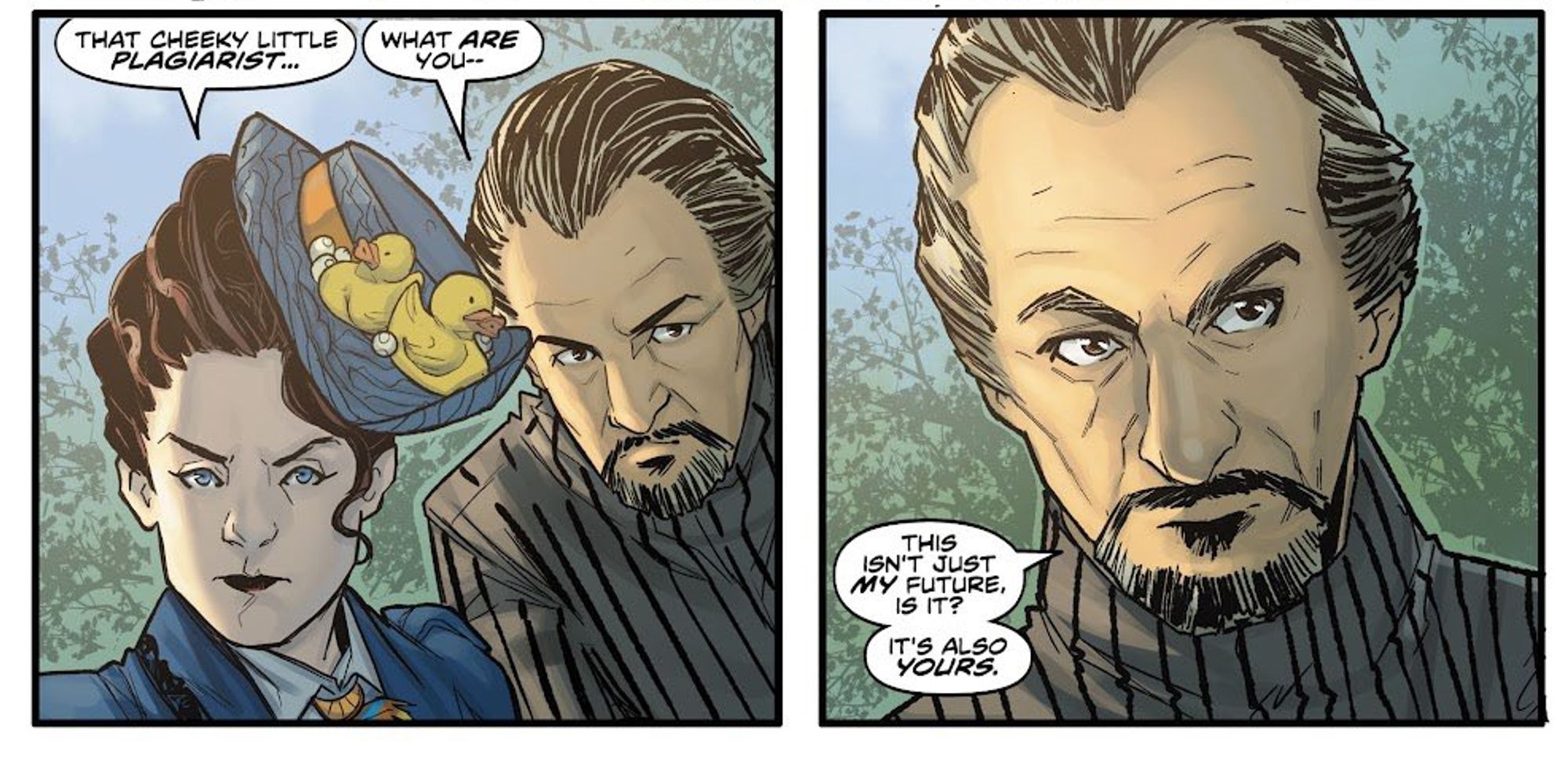 While Doctor Who has seen multiple incarnations of the Doctor join forces on screen, team-ups between incarnations of The Master are a much rarer occurrence. At the time of writing, there has only been one television adventure where multiple incarnations of The Master have shared the screen, with 2017's two-part finale "World and Time Enough/The Doctor Falls.", which saw Gomez's incarnations' hopes of redemption be tested when faced with her prior incarnation, portrayed by John Simm. Ultimately, Missy would stand with Peter Capaldi's Twelfth Doctor against the person she was, at the cost of her own life.
However, Doctor Who's expanded media has featured a number of adventures where The Master has crossed paths with themselves, many of which have involved Gomez's Master. In the 2021 comic story "The Master Plan" by Jody Houser, Missy joined forces with original Master actor Roger Delgado's incarnation in a story that celebrated the antagonist's 50th anniversary since their debut. Gomez has also reunited with Simm and other Master actors including Derek Jacobi, Eric Roberts, and Geoffrey Beevers in various Big Finish-produced audio dramas, including the anniversary story "Masterful".
With Doctor Who's television series not featuring many team-ups between The Master incarnations throughout its 60-year run, many fans ofthe show are eager to see multi-Master stories be explored on-screen. As such, Dhawan and Gomez's convention team-up video and Moffat's comments has sparked hope the pair could unite in Ncuti Gatwa and Davies' new era of the show. In the meantime, Dhawan's Master joining Big Finish's audio-drama range could potentially lead to his and Gomez's crossing paths in the time vortex in the near future, giving viewers an opportunity to explore their dynamic in some form.
Source: Sacha Dhawan & Steven Moffat /Instagram


[ad_2]

Source link