Though The Real Housewives of New Jersey star Dolores Catania says marriage isn't her end goal, she isn't writing it off, and is even contemplating filming any future wedding that might occur. Dolores found happiness in an Irish businessman named Paul "Paulie" Connell, after they met in 2021 and officially begin to date in February 2022. Prior to Paulie, Dolores was in a relationship with a man named David, who appeared on RHONJ starting in season 9 and ending when their relationship failed in season 12. David succeeded Dolores' ex-husband Frank Catania, who is still close with his ex-wife and has appeared alongside Dolores throughout her RHONJ career.
Sharing her thoughts on the Up and Adam! podcast with Adam Newell, The Real Housewives of New Jersey's Dolores Catania discussed marrying Paulie Connell and how her castmate's recent wedding has left her open to possibly filming her own big day, for the viewers and for self.
"They've invested time into our lives, so I feel like I owe it to them number one, to be honest and to share what's going on my life with them because they are invested," explained Dolores. Joining Dolores in the interview, Paulie added that he would also be fine with inviting cameras into his wedding, and that he'd prefer something "a little extravagant but not like, massive."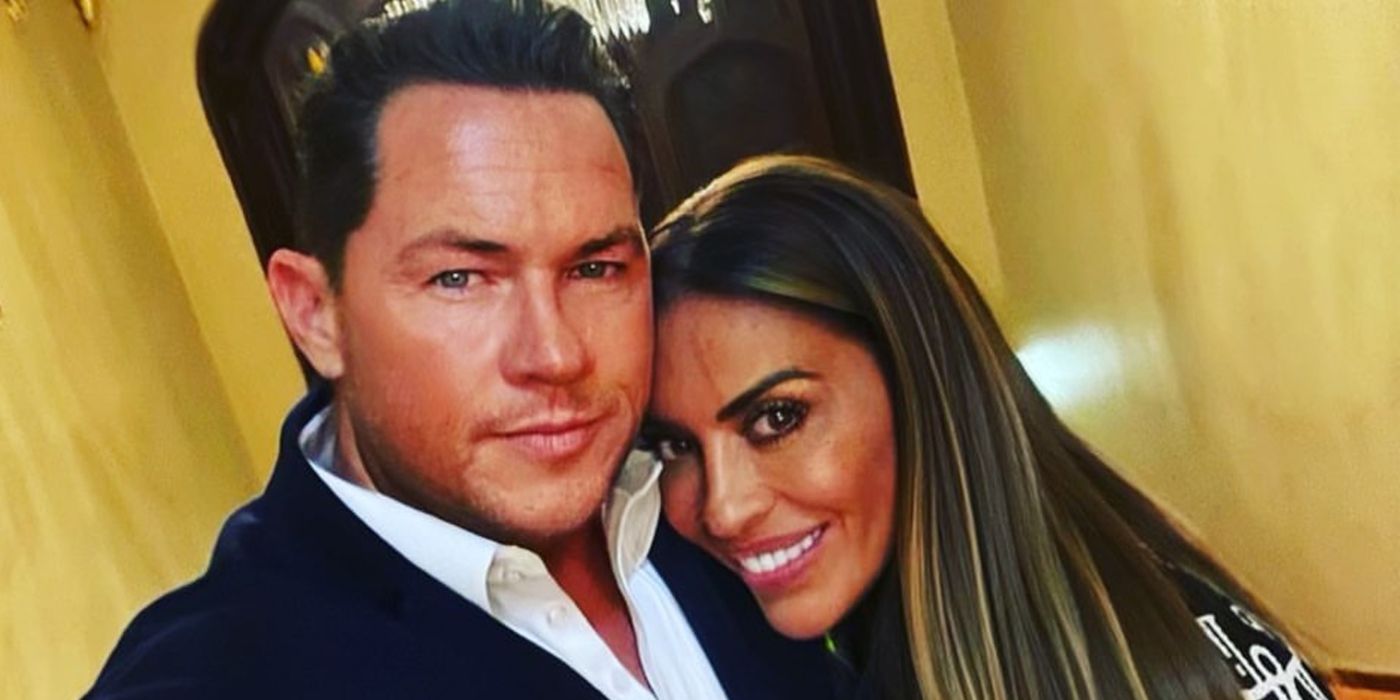 Despite a few rough patches that most long-term friendships endure, Teresa Guidice and Dolores are close, and as Dolores was recently a bridesmaid in Teresa's wedding to Luis Ruelas, Dolores and Paulie spent a lot of time filming for her friends big day, taking notes on the values of having a film crew present. "To have cameras in your life is like a gift. You can hire a videographer at your wedding, but it's not going to be the same as a full-on camera crew for a television show," Dolores explained, adding, "it's really special to be able to have it captured the way that they have."
Though divorced for just over 22 years, Dolores and Frank Catania remain great friends and co-parents to their two children, Gabrielle and Frankie. RHONJ season 13 has introduced viewers to Frank's girlfriend, Brittany Mattessic, alongside Paulie. Though the two couples get along, Frank has struggled some on-air with the changes to the dynamics now existing between himself and his ex Dolores, as Dolores has pulled back some in an effort to strengthen her relationship with Paulie. Citing the desire to have a future, Dolores has stated in confessionals that Paulie's needs and feelings will come before that of Frank's. Hopefully, the exes will soon settle into their new positions.
Joining in season 7, Dolores is a RHONJ fan-favorite. Consistently displaying strength through heartbreak, wisdom as a mother, and a loyalty to her inner circle, Dolores is the definition of a friend and "real" housewife. Though there have been calls for Dolores and Frank to reunite, an event unlikely to occur, the majority are happy that she has moved on with a solid man like Paulie. The Real Housewives of New Jersey is currently airing season 13, introducing fans to Dolores and Paulie's relationship while highlighting the shifting dynamics between Dolores and Frank. Overall, all appear happy, and hopefully, Dolores has found her one.
Sources: Up and Adam!/YouTube