Dwayne Johnson continues to tease his holiday action comedy Red One with a new behind-the-scenes image that sees him facing down Krampus.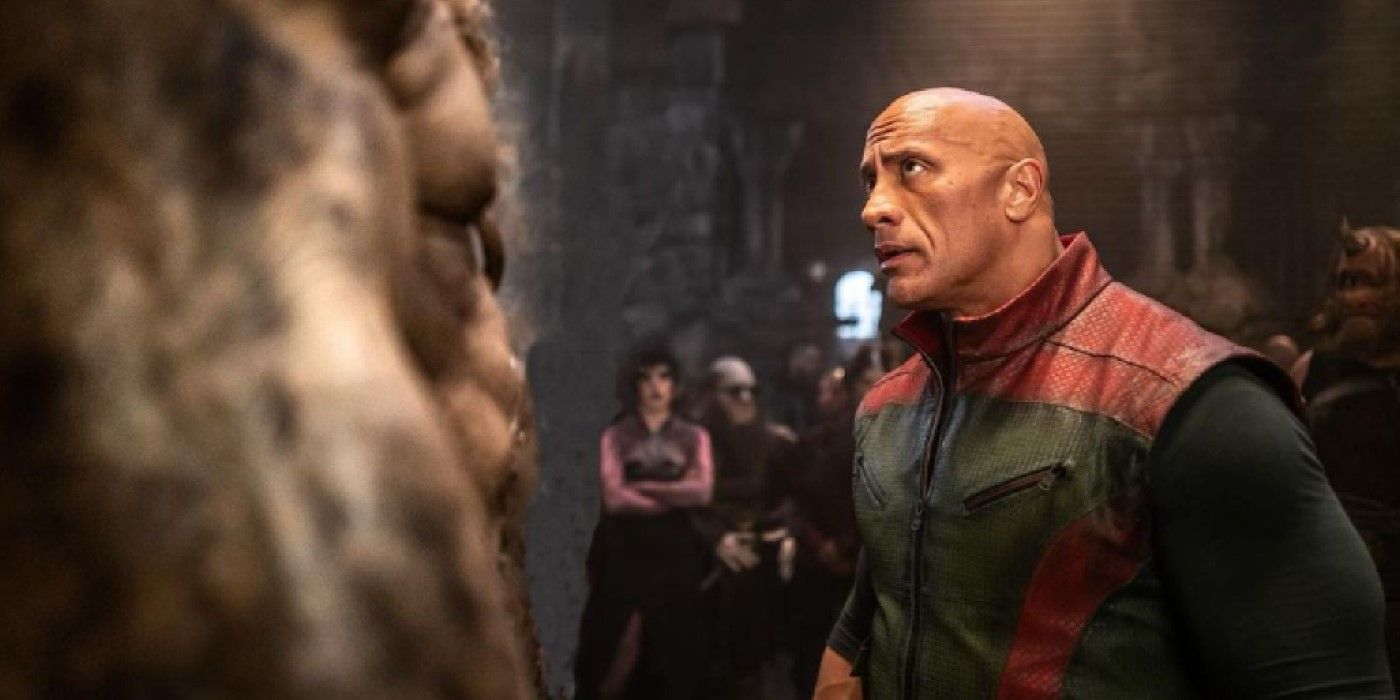 Dwayne Johnson faces down Krampus in a new Red One behind-the-scenes image. Johnson has been teasing Red One on social media for months, highlighting unique elements of his forthcoming holiday film. The film features a stellar cast, with Johnson joined by Chris Evans, J.K. Simmons, Lucy Liu, Kiernan Shipka, and Bonnie Hunt. The film also reteams the actor with director Jake Kasdan, who was at the helm of Jumanji: Welcome to the Jungle and Jumanji: The Next Level. Much of the plot is still under wraps, but details hint at a buddy comedy that puts a distinct spin on the lore surrounding Santa Claus.
Johnson took to Instagram to share a new behind-the-scenes image from Red One that sees him in a showdown with Krampus.
The photo doesn't offer a full-body look at Krampus, merely his torso, leaving his visage for a later reveal. However, it further sets up the Red One world and teases the exciting challenges Johnson's Callum Drift is due to encounter.
Related: Dwayne "The Rock" Johnson's Franchises Ranked Worst To Best
How Red One Will Shake Up The Christmas Movie Genre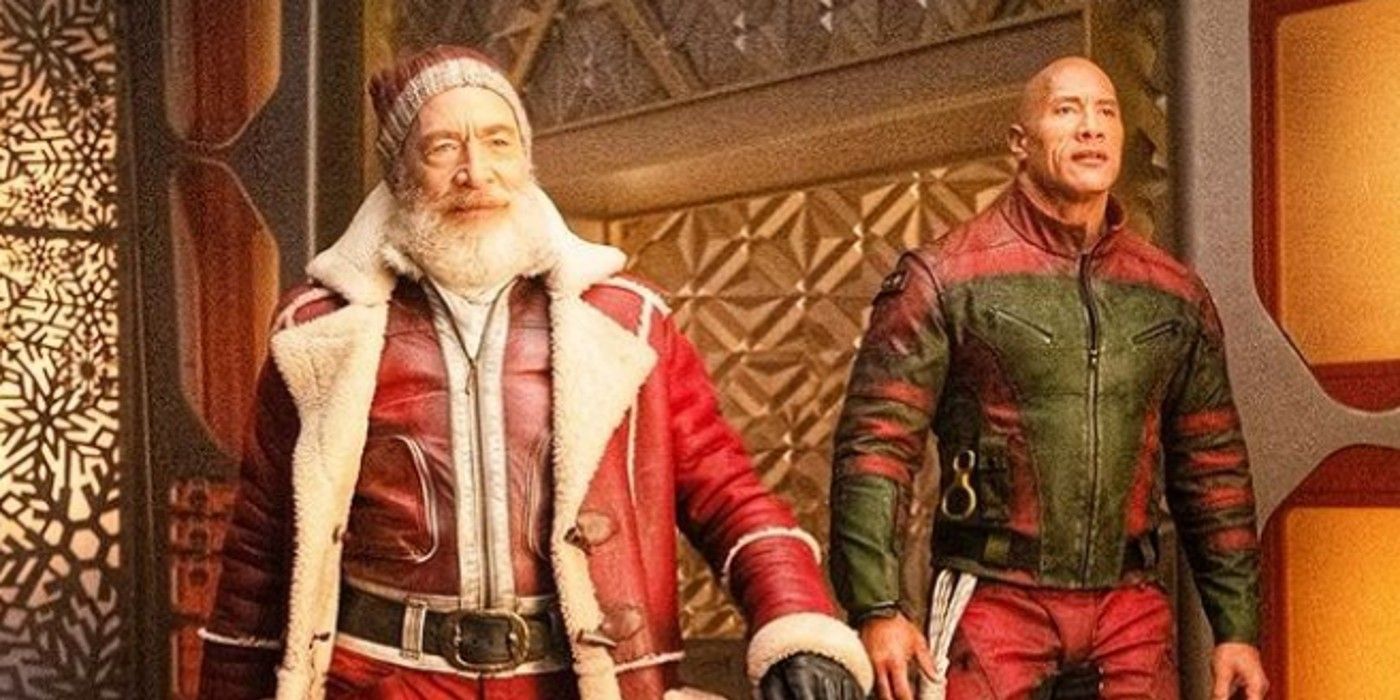 Due to Johnson's social media posts surrounding Red One, some details have been teased despite an official synopsis still under wraps. The actor describes the movie as a cross between Miracle on 34th Street and Hobbs & Shaw, a genre mashup that will likely give something akin to a more festive and family-friendly Die Hard. And while subversive holiday films have thrived before, with Bad Santa and the recent Violent Night proving successful, Red One is looking to subvert the Christmas movie genre with an action film.
Red One also features an atypical Santa Claus, with J.K. Simmons playing the role. Simmons' interpretation of the character ditches Santa's usual husky build for a more toned and muscular version. Despite Johnson's Callum appearing alongside this buff new Santa like a bodyguard, it looks like the character can take care of himself in a fight. While other concepts in Red One are still hidden away, their take on Santa promises a new iteration that hasn't been seen before.
Johnson's Callum in Red One looks like the type of charismatic action-hero character the actor excels at playing. While that may not offer something new, everything Johnson has teased inspires confidence that Red One will shake up what audiences are likely expecting from a holiday film. Red One is expected to stream on Prime Video later this year, and while there is no official release date, it will likely come out during the holiday timeframe.
More: A Brendan Fraser/Dwayne Johnson Mummy Reunion Could Redeem Scorpion King
Source: Dwayne Johnson/Instagram