The Masked Singer season 9 contestant Fairy premiered on Sesame Street Night, and it is now time to put together the clues in order to figure out her identity. Fairy sang "You're No Good" by Linda Ronstadt. She knocked DC Superheroes Night champion Squirrel out of the competition. She then went head-to-head with Jackalope, beating her in the Battle Royale, during which they sang "On Top of the World" by Imagine Dragons. Fairy will now move on to sing on The Masked Singer Country Night.
The Masked Singer season 9 competitor Fairy had many clues to help the panel (Robin Thicke, Jenny McCarthy, Ken Jeong, and Nicole Scherzinger) guess her identity. The guest panelist for the week was Farmer Wants A Wife host Jennifer Nettles, who offered her thoughts about the contestants as well. The panel was torn between Fairy and Jackalope during the Battle Royale, as they were both so talented, but they ultimately chose Fairy to move on. There are some clues that will help to solve her identity.
Related: The Masked Singer: Squirrel Identity Prediction & Clues
The Masked Singer's Fairy Has A Famous Father
Fairy began her clue package by saying, "Making my debut on Sesame Street Night makes me feel right at home-ish 'cause I grew up in these streets." At that point, Fairy brought a feather duster to life, and it began cleaning a table on its own. The Masked Singer contestant continued, "Some might say I'm a bit of a nepo-fairy. I mean, while other kids had allowances, I made my pocket money charging the neighborhood kids to come over and see my dad just hanging out at home." During that statement, she showed a police badge.
The Masked Singer's Fairy Did Not Take A Direct Route To Fame
A panther was then shown stirring a cauldron and tasting its contents. The Masked Singer's Fairy said, "I definitely could have taken a more direct route to fame, like some of the friends I grew up with." Photographs in frames (of Sean Penn, Rob Lowe, and Emilio Estevez) were then shown. A basketball then rose from the cauldron, and Fairy dropped it back in. Next. she took a sip of the vat's contents. The Masked Singer contestant continued, "But I chose a more divergent path, prioritizing my education and traveling the world."
The Masked Singer's Fairy Eventually Became An Actress & Singer
As Fairy was shown decorating a Christmas tree, she shared more clues. She said, "But eventually my destiny led me back to the limelight of Tinsel Town. I guess office work just wasn't for me. I got to pursue two of my loves: singing and acting." A yellow rubber ducky ornament was featured on the Christmas tree, as Fairy worked her magic to add it to the other decorations. The Masked Singer celeb concluded by dedicating her song to Oscar the Grouch, saying, "Now it's time for me to sing a song for my favorite Sesame Street resident because, while he may be grumpy, he's an old friend."
The Masked Singer's Fairy Had A Special Clue
After Fairy sang her Masked Singer song, Cookie Monster offered one last clue, which was a paper plate featuring the words, "Endless Love." She explained the clue by saying, "This clue should be music to your ears. A timeless classic that means so much more to me than just romance." "Endless Love" is an iconic romantic ballad with a few famous versions, including duets between Lionel Richie and Diana Ross, Luther Vandross and Mariah Carey, and solo renditions from Shania Twain and Kenny Rogers.
Related: Why The Gnome's Reveal On The Masked Singer Was The Greatest Of All Time
The Masked Singer Panel Guessed Several Actresses With Famous Parents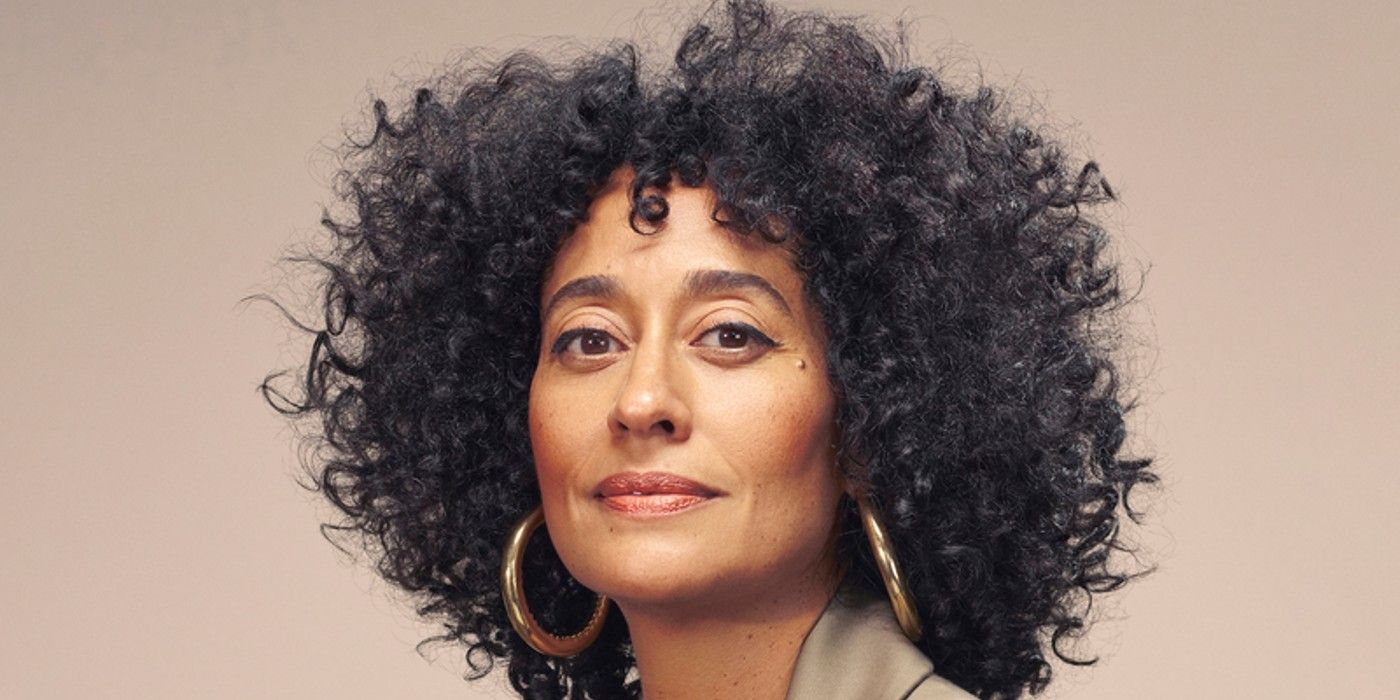 When it came time for The Masked Singer panelists to reveal their guesses for Fairy, they all chose "nepo-babies." Jenny gasped as she put together the clues. She connected, "home-ish" with Black-ish, and the cop badge with CSI: Crime Scene Investigation. She added this to the clue about "Endless Love," which was sung by Diana Ross and Lionel Richie, and guessed Diana's daughter, Tracee Ellis Ross.
The Masked Singer panelist Ken thought Fairy might be Angelina Jolie, and believed the panther represented the exotic jungles which she trekked in the Lara Croft: Tomb Raider films. Although he didn't mention it, it is worth noting that Angelina is actor Jon Voight's daughter. Robin theorized that Fairy might be Rashida Jones, who is music industry legend Quincy Jones' daughter. She also appeared on The Office. Jenny liked Robin's guess.
The Masked Singer Clues Point In A Different Direction For Fairy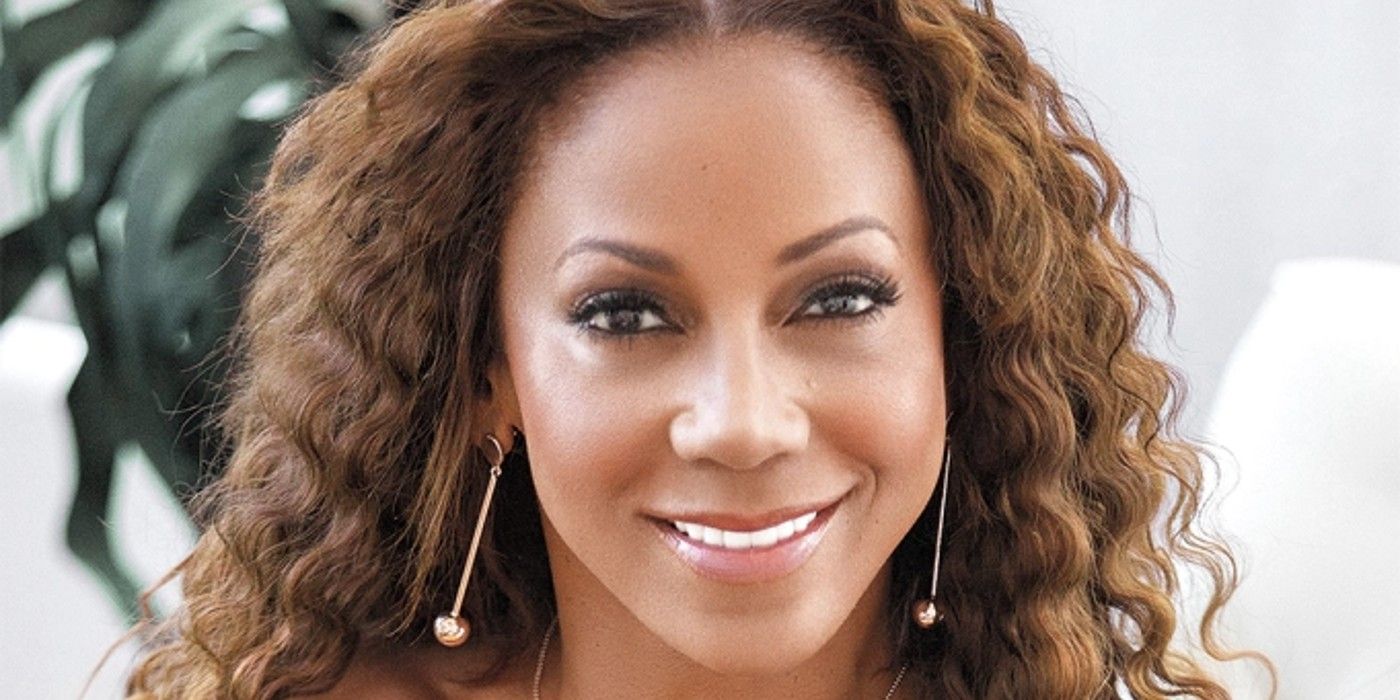 Although The Masked Singer panelists did a good job piecing together Fairy's clues, they actually seem to point to another famous actress: Holly Robinson Peete. Holly's father, Matt Robinson, was the first actor to portray Gordon on Sesame Street. Holly appeared on the show as a young child. This could be why she referred to herself as a, "nepo-fairy." It is also probably why she called Oscar the Grouch an old friend. The police badge most likely references Holly's starring role on the hit television series, 21 Jump Street, on which she played Sergeant Judy Hoffs. She'd said she grew up, "in these streets," in addition to Sesame Street.
The Masked Singer season 9 clues also point to Fairy because of the panther. Holly's husband, NFL player Rodney Peete, finished his career with the Carolina Panthers. She went to high school with Rob Lowe, and her mother, Dolores Robinson, represented actor Martin Sheen, who is Emilio Estevez's father. The basketball might refer to Holly's starring role on the television show, Hangin' with Mr. Cooper, about an NBA player who became a substitute teacher. In addition, Holly graduated from Sarah Lawrence College with degrees in psychology and French. After graduation, she became an actress.
Related: Why ABBA Night Will Be The Masked Singer Season 9's Best Episode
Holly has starred in several Hallmark Christmas movies, including the Christmas in Evergreen series, which explains the Christmas tree. The duck ornament probably refers to Howard the Duck, a film in which she acted. She also contributed songs to the soundtrack. "Endless Love" is a clue that might reference Holly playing Diana Ross in The Jacksons: An American Dream.
The Masked Singer Sesame Street Night had three strong singers with Squirrel, Jackalope, and Fairy, but Fairy came out on top. She worked her magic on the stage to take Squirrel's place as the champion. If Holly really is behind the Fairy mask, she was the perfect choice for Sesame Street Night. Although the clues seem to point to Holly, whomever she turns out to be should be very proud of her incredible Sesame Street Night performances.
More: Masked Singer Season 8 Contestants Guessed By Panel (& Who Stumped Them)
The Masked Singer airs Wednesdays at 8 p.m. ET on FOX.
Sources: The Masked Singer/Instagram, The Masked Singer/Instagram, The Masked Singer/Instagram, The Masked Singer/Instagram