[ad_1]

The Lord of the Rings: The Rings of Power star Morfydd Clark, who plays Galadriel, responds to criticism of season 1, saying that she understands the response. Based on the beloved fantasy novels by author J.R.R. Tolkien, Prime Video's The Rings of Power chronicles the rise of evil forces during the Second Age of Middle-earth, thousands of years before the events of Peter Jackson's acclaimed The Lord of the Rings trilogy. Although the mega-expensive fantasy series was met with mostly positive reviews from critics, the audience reception was much more mixed.
In a recent interview with Vanity Fair, Clark addresses The Rings of Power season 1 criticism, expressing that, as a fan herself, she understands where it's coming from. While not addressing any specific issues that audiences have had with the show, Clark does make clear that feels "protective" of Galadriel and how she is depicted. Check out Clark's response below when asked about the feedback to season 1 and Galadriel, in particular:
"Because I'm a fan of this type of genre, I've read books that have then been turned into things, and I've been like, I don't think the house would've looked like that. So, I really get it. What's so wonderful about these worlds and these characters is that they don't exist and yet they do so intensely in so many minds.

"So I think there's an idea that you can't please everyone. But also, I do respect the ownership of her because I know if I was on the other side, I'd also be feeling like that. I feel very protective about that. I feel quite protective of making sure she's safe from harm."
Related: Rings Of Power Season 1 Needs To Fix 1 Big Middle-Earth Problem
Why The Rings Of Power Season 1 Was So Divisive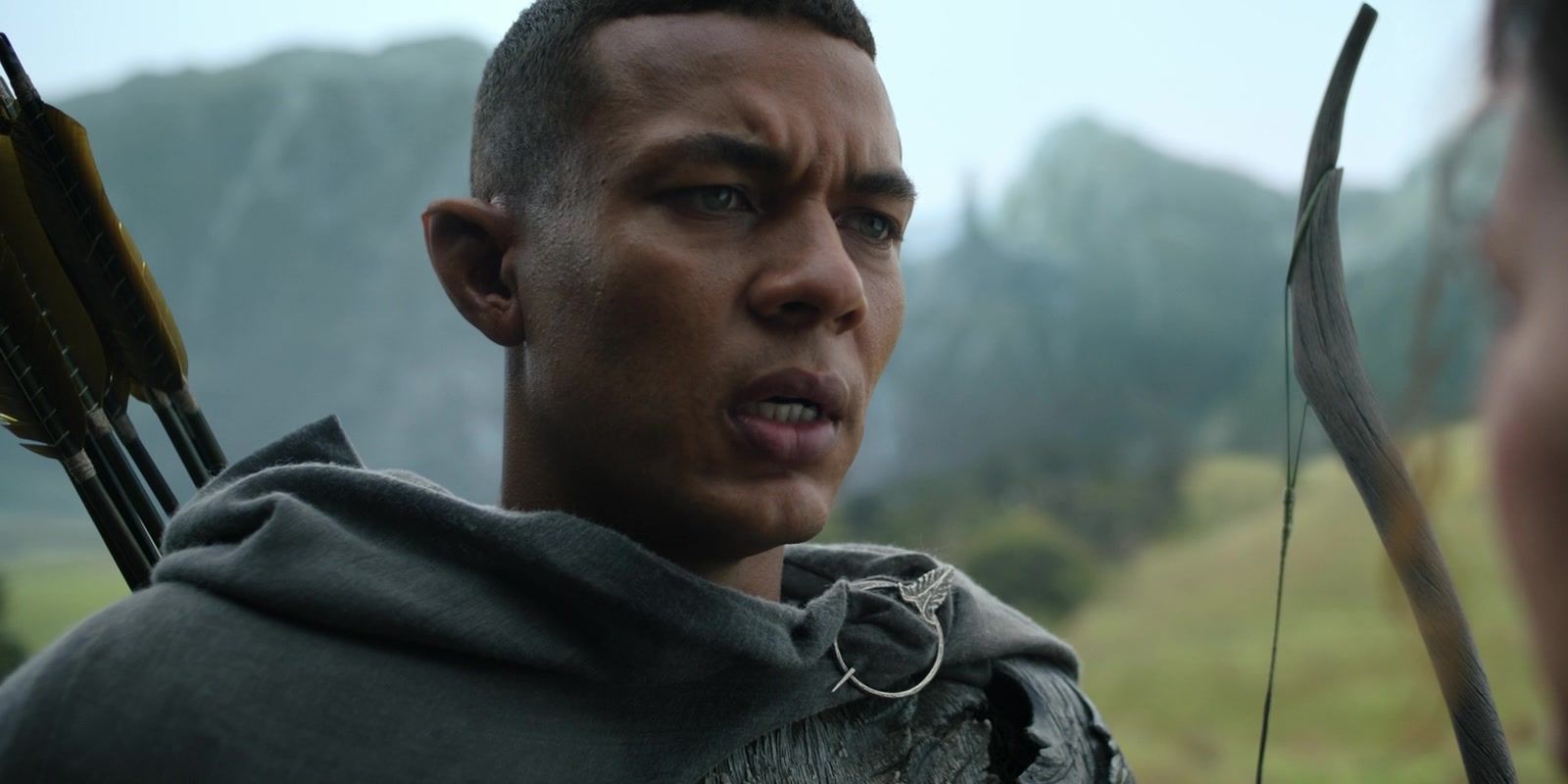 Due to just how beloved Tolkien's works are, The Rings of Power was always going to face an uphill battle. Before season 1 was even released, The Rings of Power faced backlash due to its casting of non-white actors as Elves, Hobbits, and Dwarves. While this criticism is completely unfounded and has since been argued to go against the very ideals Tolkien laid out in his writing, there have been valid criticisms as well.
The Rings of Power's season 1 pacing issues were a major point of concern, with some feeling that events and plot lines either moved too slowly or, conversely, were rushed. Others took issue with the show's adherence (or lack thereof) to Tolkien's lore. Although the show is faithful to Tolkien's novels in many ways, it does make major deviations in others, including in its timeline. Some events that play out over hundreds of years or more in the book were squashed down to all take place in a relatively short period of time in the show.
Due to the nature of adapting such expansive source material, timeline compression and the rearrangement of events and characters is basically unavoidable, but season 1 does leave room for improvement. One particular character who could be improved is Galadriel herself who, while a formidable warrior, has such a hardened exterior throughout the show that she's sometimes hard to root for. It remains to be seen how The Lord of the Rings: The Rings of Power season 2 will attempt to improve things, but Clark is probably right that, no matter what is changed, the show will never please everyone.
Source: Vanity Fair
[ad_2]

Source link