Genshin Impact's annual Lantern Rite Festival in update 3.4 will offer players a free 4-star character from Liyue, including Yaoyao. Madame Ping's disciple is expected to be added to developer HoYoverse's RPG as a playable character in that exact same patch. She will be a polearm-wielding Dendro character who is sure to resonate with Dendro-based builds.
This new leaked information comes via Genshin Impact News on Twitter. According to the fan profile, Genshin Impact will repeat its annual tradition at Lantern Rite Festival and give participating players a free 4-star character of their own choice. The exciting news in next year's edition is the addition of Yaoyao, one of Genshin Impact's new characters.
Related: Genshin Impact: New Characters Announced for Version 3.4
Players Can Get A Free 4-Star Character in Genshin Impact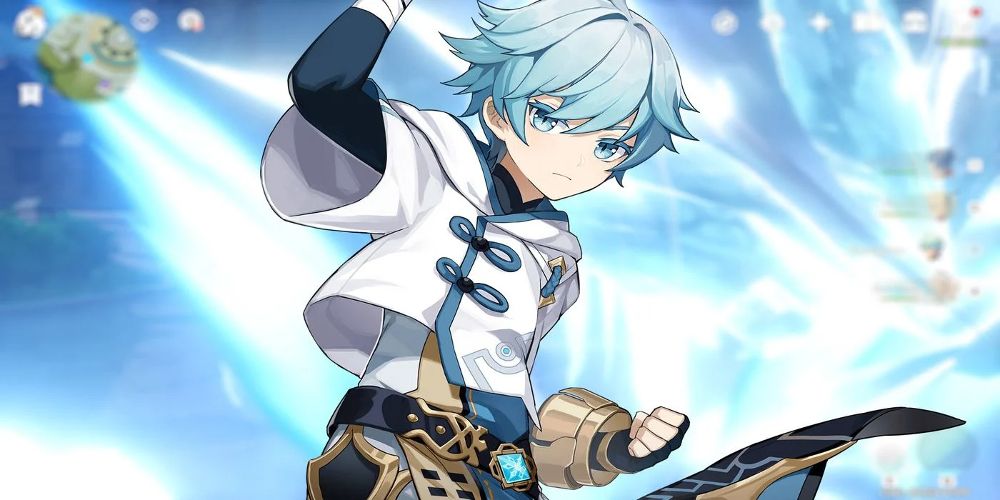 Along with Yaoyao, HoYoverse will also offer Xiangling, Beidou, Yun Jin, Yanfei, Xinyan, Ningguang, Xingqiu, and Chongyun as options to claim for free for Genshin Impact players. In case the new playable Genshin Impact character is not interesting to players, this will be an opportunity for them to add one of the previously mentioned names missing from their roster to it. Of course, seeing how commonly dropped these characters are in the gacha system, veteran players may be going after their Constellations, seeking to improve the characters' abilities.
This is a great chance for players who want to contribute to their Genshin Impact's National Team build, considering that three out of four characters can be claimed in Lantern Rite Festival 3.4. This is, however, not grand news to older Genshin Impact players. The RPG has been offering a free 4-star character since the event's first edition, in early 2021. In this year's version, HoYoverse also gave out a free hero, including Yun Jin, who had just recently been added to the game as a playable character.
Although not confirmed officially by HoYo, Genshin Impact 3.4 is expected to arrive around January 18, 2023, if the ordinary six-week schedule follows through without any delays. For now, players participate in Genshin Impact 3.3's multiple events, such as the Akitsu Kimodameshi, which will grant participants an exclusive sword. The ultimate prize, however, is Primogems. Considering that 3.3 has recently introduced the long-awaited 5-star Anemo hero Wanderer, while also bringing back a limited-time banner rerun for Geo powerhouse DPS Arataki Itto, players may want to gather as much as possible to take a chance at acquiring them.
Also down the 3.3 line, the game will offer banner reruns to two fan-favorite characters: Electro DPS and battery Raiden Shogun and Hydro DPS Kamisato Ayato. Of course, unless players expect to actually pay money for additional wishes, they might have to choose between Shogun and Ayato in Genshin Impact.
More: Genshin Impact 3.3: How Many Primogems Are Available This Patch
Source: Genshin Impact News/Twitter