This fall, Alan Scott, the Golden Age Green Lantern, will return with a brand-new miniseries. After nearly a decade on the sidelines, Green Lantern Alan Scott has returned to his rightful place as one of the publisher's premier heroes, and now, after 70 years, he is once again taking the spotlight in Alan Scott: The Green Lantern, as part of DC Comics' New Golden Age initiative.
DC has revealed more details about the book, including a look at advanced art, shared below. Alan Scott: The Green Lantern spins out of the events of Stargirl: The Lost Generation; it arrives in shops this October and will be written by Tim Sheridan and drawn by Cian Tormey. The book steps back in time to the fateful day that Alan Scott first became the Green Lantern; it will reflect the "modern understanding of the man," by telling the story of Alan's first true love.
Alan Scott: The Green Lantern will also introduce the mysterious Red Lantern–who has been teased throughout other New Golden Age titles. DC promises the Red Lantern will be "Alan's greatest enemy," and that he has a "beautiful and shocking" origin. Finally, DC has teased that Alan Scott will soon unlock a new power that just might make him the most powerful Green Lantern ever. While the book does not arrive in shops until October, fans eager to see Alan Scott in action can check out DC Pride: Through the Years this June.
Alan Scott Green Lantern is One of DC's Flagship Heroes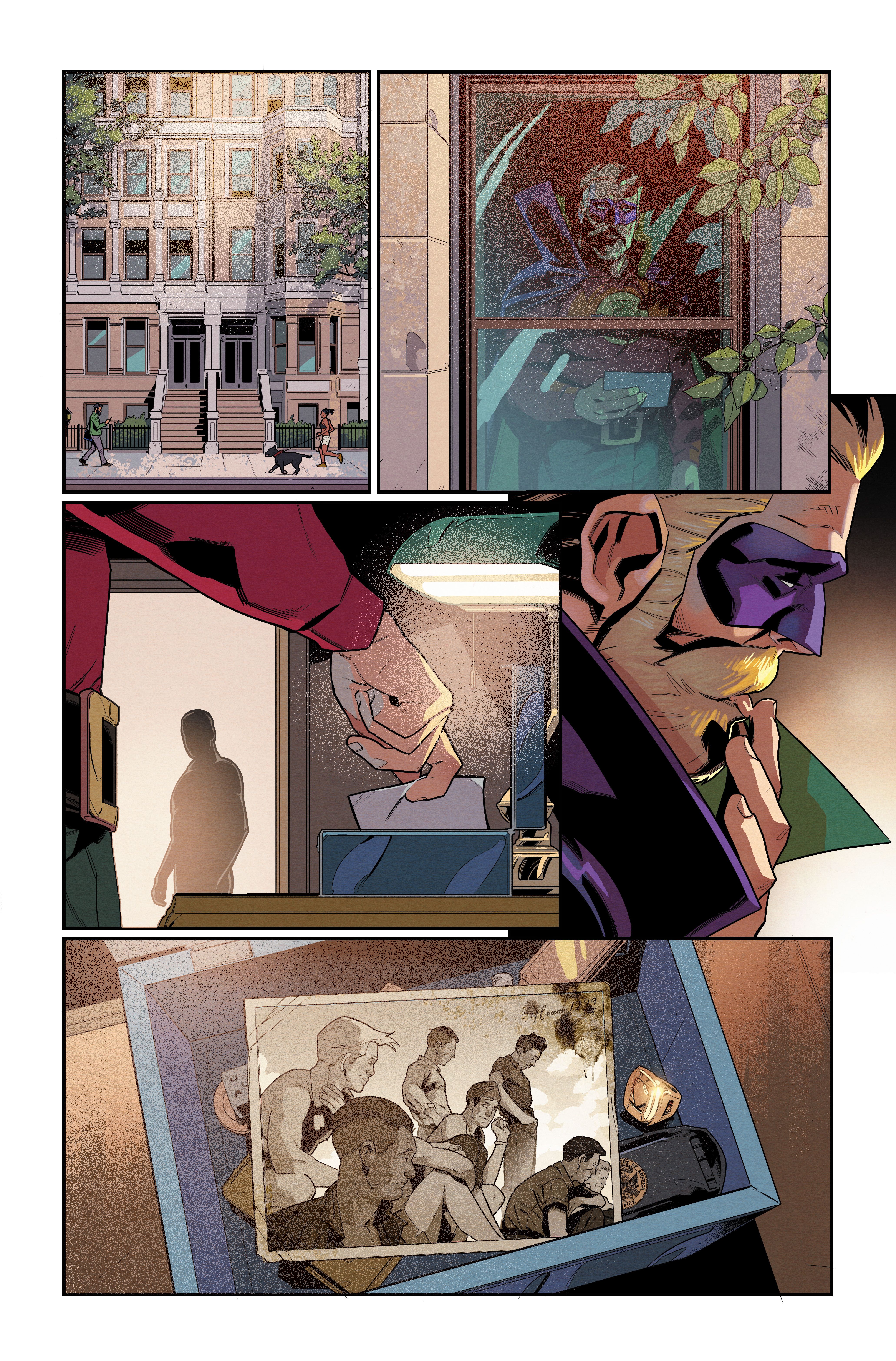 Green Lantern Alan Scott is one of DC Comics' premier heroes. First appearing in a story by Bill Finger and Martin Nodell in 1940's All-American Comics #16, Alan Scott found a mystical green lamp and ring that gave him fantastic powers. A founding member of the Justice Society of America as well as one of the DC Universe's elder statesmen, Alan Scott has lit the way for every Lantern who came later. Over the character's 80-plus year history, he has inspired not only other Green Lanterns, but many other heroes as well. Unfortunately, the character, or at least this version, was benched at the beginning of the New 52, but found his history restored thanks to the events of Rebirth and Infinite Frontier. His return to the mainstream DC Universe also saw him come out as gay in a groundbreaking story. Now, with a greater understanding of himself and his sexuality, Alan Scott is ready to step into the spotlight once again.
As one of DC's most important heroes, and this new miniseries restores Alan to his rightful place in the publisher's universe. He has not held his own title since 1949, which makes this new book an even bigger deal. Yet, Alan Scott: The Green Lantern will feature far more than high-flying heroics, also focusing on Alan's greatest love and heartbreak–which went a long way into shaping him into the hero he was destined to become.
DC's New Golden Age initiative has sowed many mysteries, and Alan Scott: The Green Lantern will provide answers–as well as raising many more questions. First and foremost: who is the mysterious Red Lantern? What is his connection with Alan Scott? Does his red energy reflect anger and rage, in the same manner of Atrocitus and the other Red Lanterns? And what is this mysterious new power that could make Alan into the most powerful Green Lantern? These questions will be answered when the Golden Age Green Lantern, Alan Scott, returns in his first book in more than 70 years.