The Harley Quinn: A Very Problematic Valentine's Day Special trailer teases a raunchy, very NSFW DC love-fest for its first episode since season 3.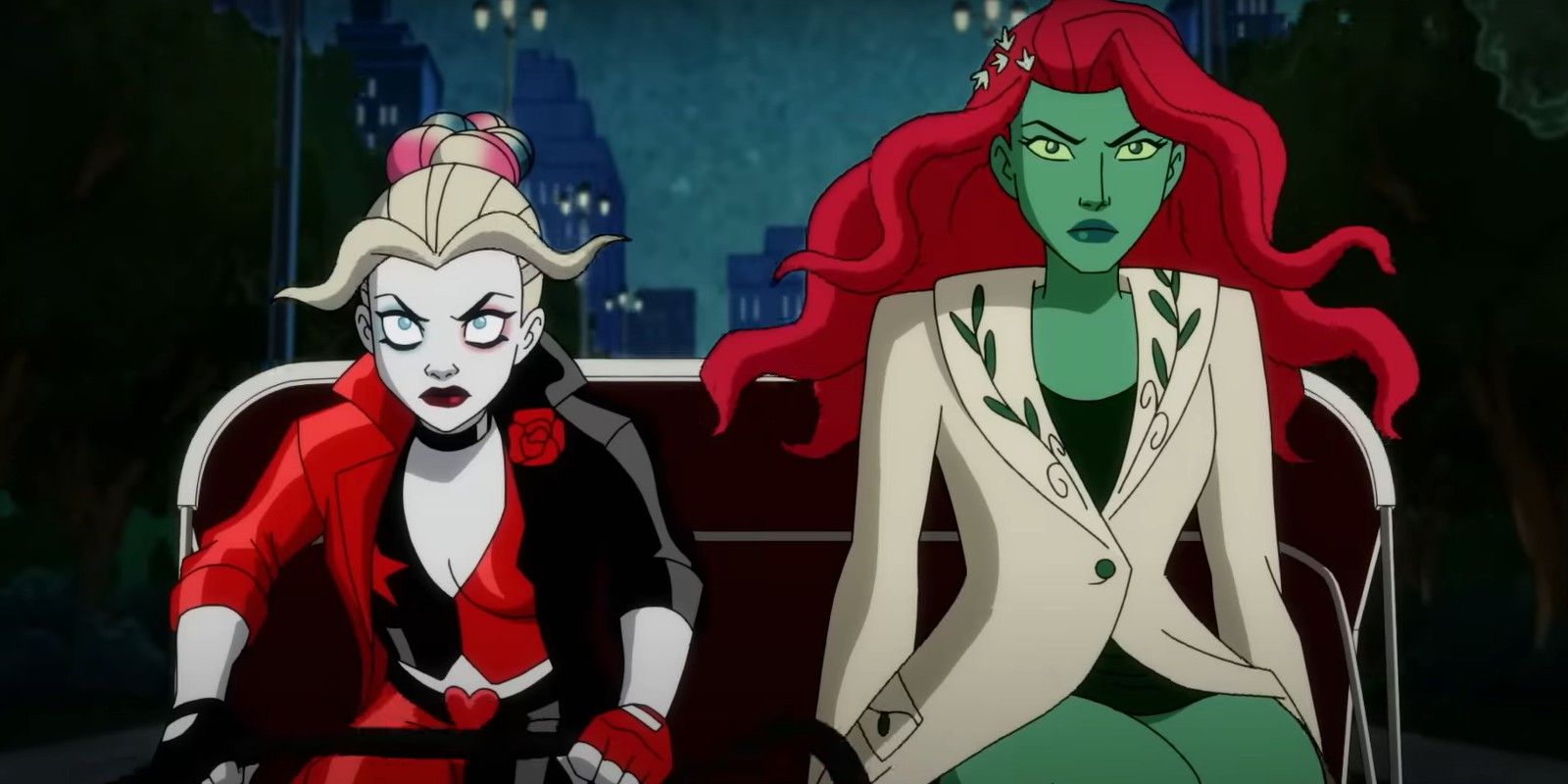 The newly released trailer for Harley Quinn: A Very Problematic Valentine's Day Special teases a raunchy DC love-fest. Acclaimed for its take on the superhero genre, the Harley Quinn animated series centers around the titular villain (Kaley Cuoco) and her attempts to take over Gotham with the help of her crew. The upcoming holiday special follows the season 3 finale and acts as an intermediary while Harley Quinn season 4 is in development. The episode will premiere on HBO Max on February 9.
HBO Max's Harley Quinn: A Very Problematic Valentine's Day trailer features an abundance of raunchiness for its DC characters.
The trailer starts off quite wholesomely, with Batman (Diedrich Bader) giving Catwoman some bat-shaped chocolates, and Kite Man (Matt Oberg) and the Golden Glider (Cathy Ang) sailing through the air, making a glowing heart in the sky. The content then descends into something decidedly more explicit, with a ribald — and public — sequence to close out the preview.
Related: Margot Robbie's Babylon Role Proves She Was The Perfect Harley Quinn
How The Valentine's Special Makes Up For One Cut Season 3 Joke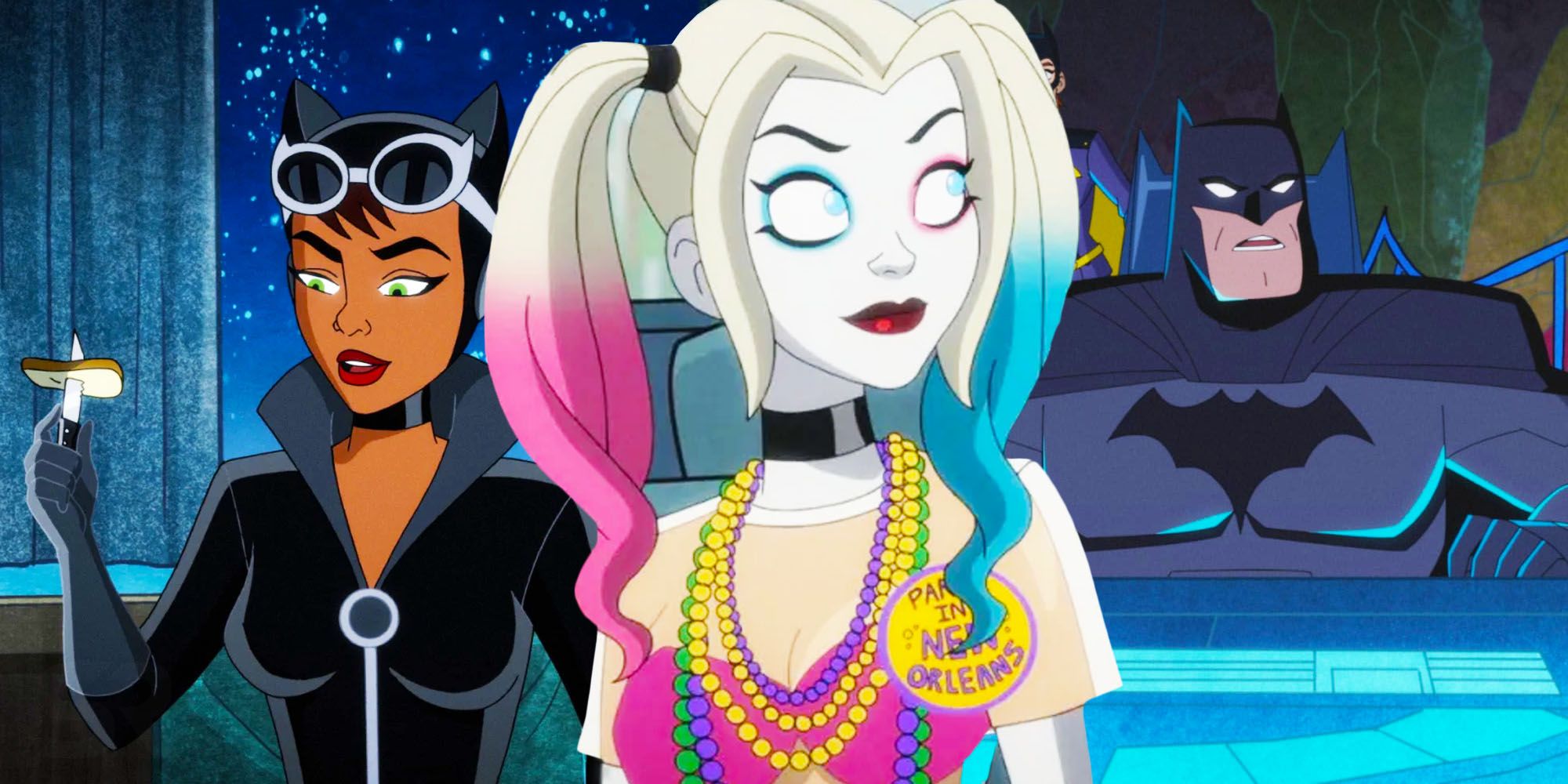 The special will revolve around Harley and her quest to create the perfect first Valentine's Day for Poison Ivy (Lake Bell). In the meantime, Bane's (James Adomian) attempt to impress a date goes wildly astray, and Clayface (Alan Tudyk) experiments in self-loving. Promising a plethora of laughs and good fun, the special is further evidence of Harley Quinn's success at pushing the envelope. The show's adult humor and animated DC characters have proved to be an unexpected but golden combination. In addition, Harley and Ivy's budding relationship throughout the seasons has been a milestone for LGBTQ+ representation. These elements have been somewhat attributed to the fact that Harley Quinn centers around villains, giving the creators more freedom in terms of their storylines and characterization.
Executive producer Justin Halpern's revelations about a cut season 3 joke therefore shocked fans, since it seemed to contradict the very nature of Harley Quinn. Halpern shared that there was originally a scene of Batman going down on Catwoman, which was ultimately cut because the studio deemed it inconsistent with Batman's brand. According to DC, such a scene was inappropriate because their heroes still need to appeal to a younger audience, though their villains do not. The Harley Quinn: A Very Problematic Valentine's Day Special trailer appears to double down on its rejection of this with its various depictions of sexual acts — including snippets of female characters like Ivy receiving oral sex. Though audiences may not be seeing Batman and Catwoman in the mix anytime soon, the show promises that risqué content will be dialed up a notch.
As currently one of the most in-demand digital series, Harley Quinn continues to highlight its compelling character and illustrate just how much the DC Universe has evolved. Other than its renewal announcement, which stated that Sarah Peters would be at the helm as executive producer and showrunner, little else has been revealed about Harley Quinn season 4. In the meantime, viewers can look forward to the special as a celebration of the fan-favorite Harley and Ivy pairing, as well as more news about the upcoming spinoff, Noonan's.
Next: Harley Quinn Proves Batman Movies Can (& Should) Make Original Villains
Source: HBO Max