The 90 Day Fiancé: Happily Ever After? Tell-All part 2 led to more revelations, including the potential demise of two franchise relationships.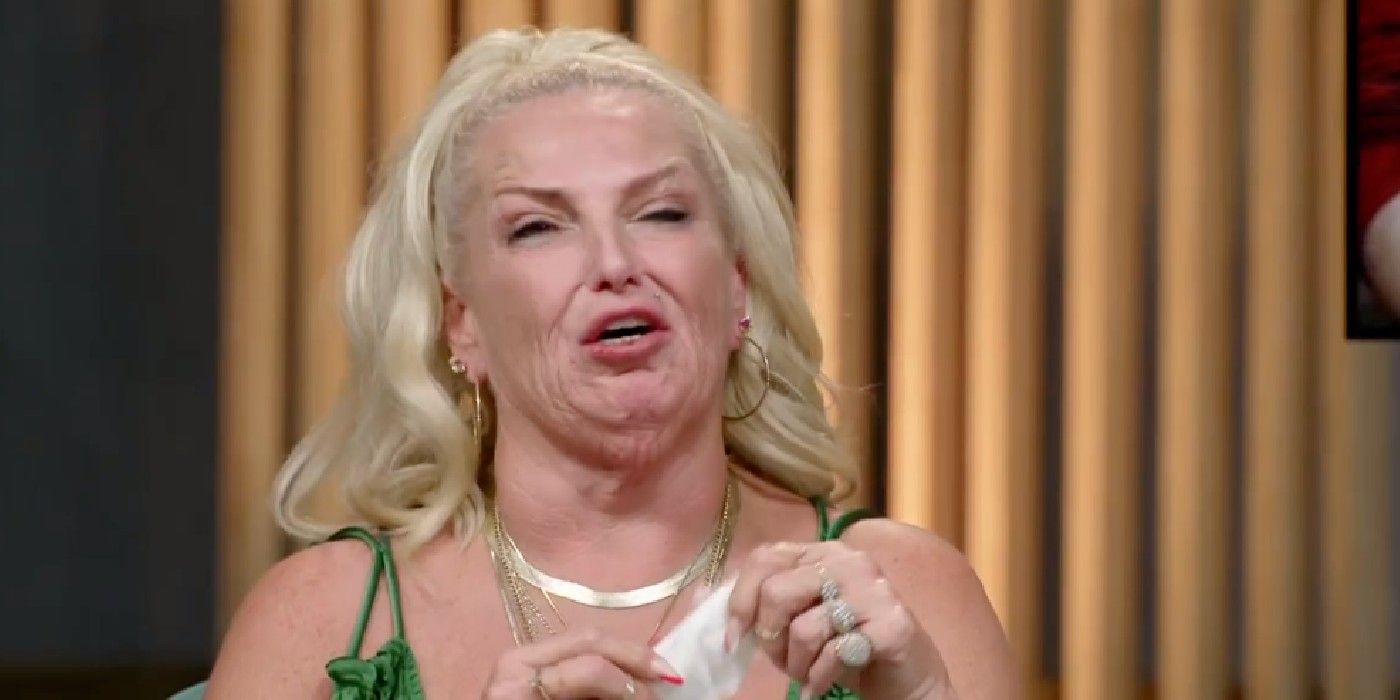 90 Day Fiancé fans witnessed more drama during the second part of the 90 Day Fiancé: Happily Ever After? season 7 Tell-All, which aired on Sunday night. The second episode of four concluded with the longest franchise reunion and also featured the couples having drinks together as one relationship imploded. 90 Day Fiancé: Happily Ever After? witnessed more confrontations, accusations, and lies during the tense Tell-Al than during the actual season.
Many viewers were skeptical of the 90 Day Fiancé franchise Tell-All being stretched into four parts for Happily Ever After season 7, but TLC is milking the most content out of the seven couples. Part 2 showed the most drama between Big Ed Brown and Liz Woods, Angela Deem and Michael Ilesanmi, and Libby Potthast and Andrei Castravet, who were given the chance to, once again, confront her family. That left couples Yara Zaya and Jovi Dufren, Jenny Slatten and Sumit Singh, and Bilal Hazziez and Shaeeda Sween in the background, along with former couple Kim Menzies and Usman Umar, who split during the Happily Ever After season 7 finale.
Related: 90 Day Fiancé: What To Know About The Other Way's Kris & Jeymi
Big Ed Brown Is Caught Lying
The Tell-All part 2 saw two 90 Day Fiancé franchise relationships being put to the test as Big Ed was caught in a lie. His 90 Day Fiancé: Before the 90 Days ex-girlfriend Rosemarie Vega called in to say that Big Ed lied about not being in contact with her, as she had proof. Big Ed shockingly blamed his current partner Liz when he was caught in the lie and demanded Liz's engagement ring back. Big Ed and Liz were in a very tense moment, with Big Ed maintaining that he did nothing wrong despite his fellow cast members siding with Liz. Yara was firmly on Liz's side and informed her that she deserved better as she questioned what Liz saw in her partner.
Angela Deem Confronts Michael Ilesanmi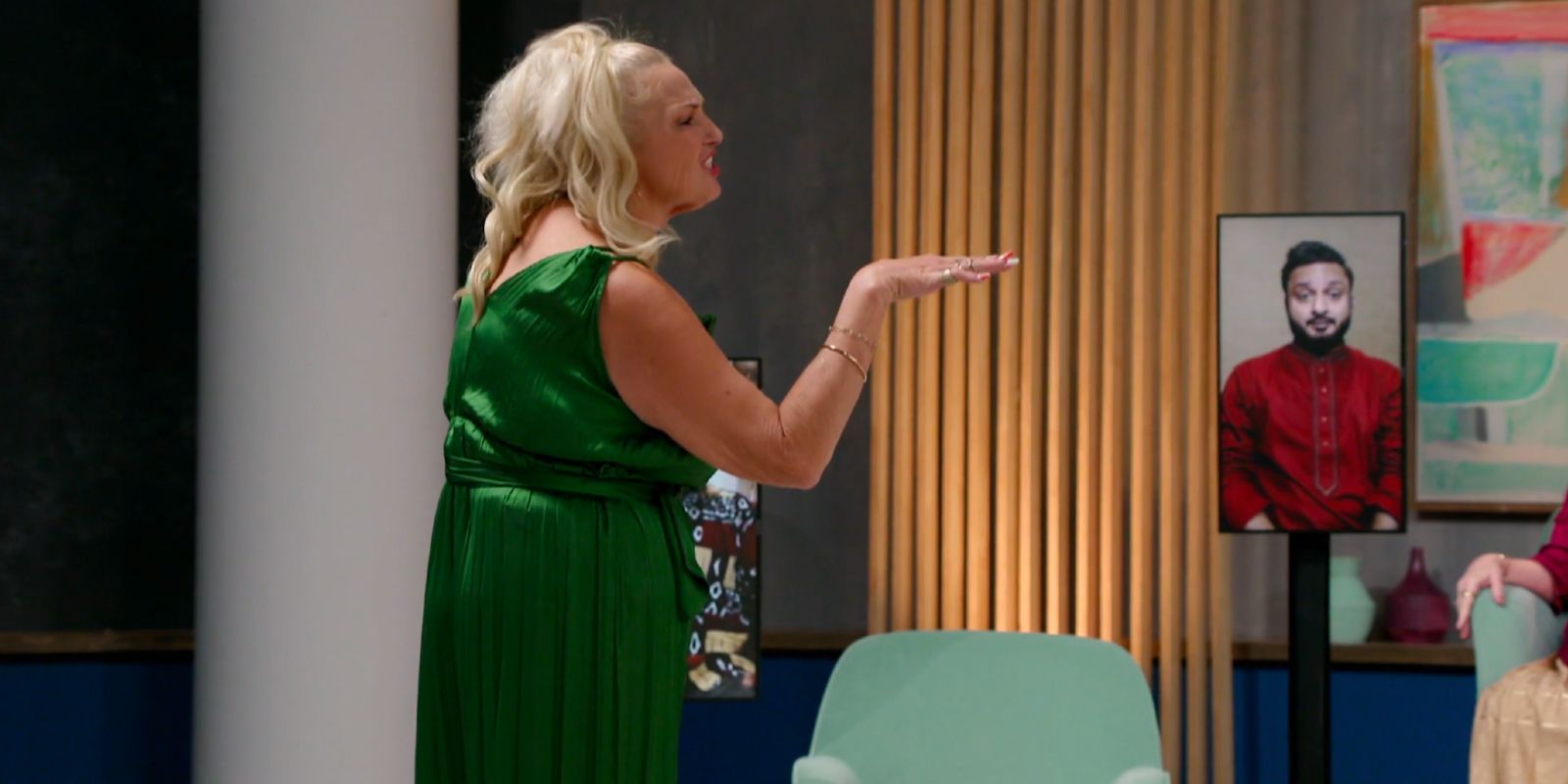 The other 90 Day Fiancé franchise relationship that potentially imploded was between Angela and Michael, as Michael was called out for his online flirtation with another American woman. The cast members were surprised by Michael's deception, as Angela was supported by her friend Rene and a video call from Michael's uncle Steven. Angela insisted that Michael sent the other woman a voice note while he was in the same home as her, claiming he also put his Instagram back up an hour after deleting it and allegedly sent the woman money. Angela told Michael if she caught him on Instagram again, they were over. While Yara noted that Angela bullied Michael during their relationship, Angela's friend Rene denied the claims.
Andrei & Libby Castravet Confront The Potthast's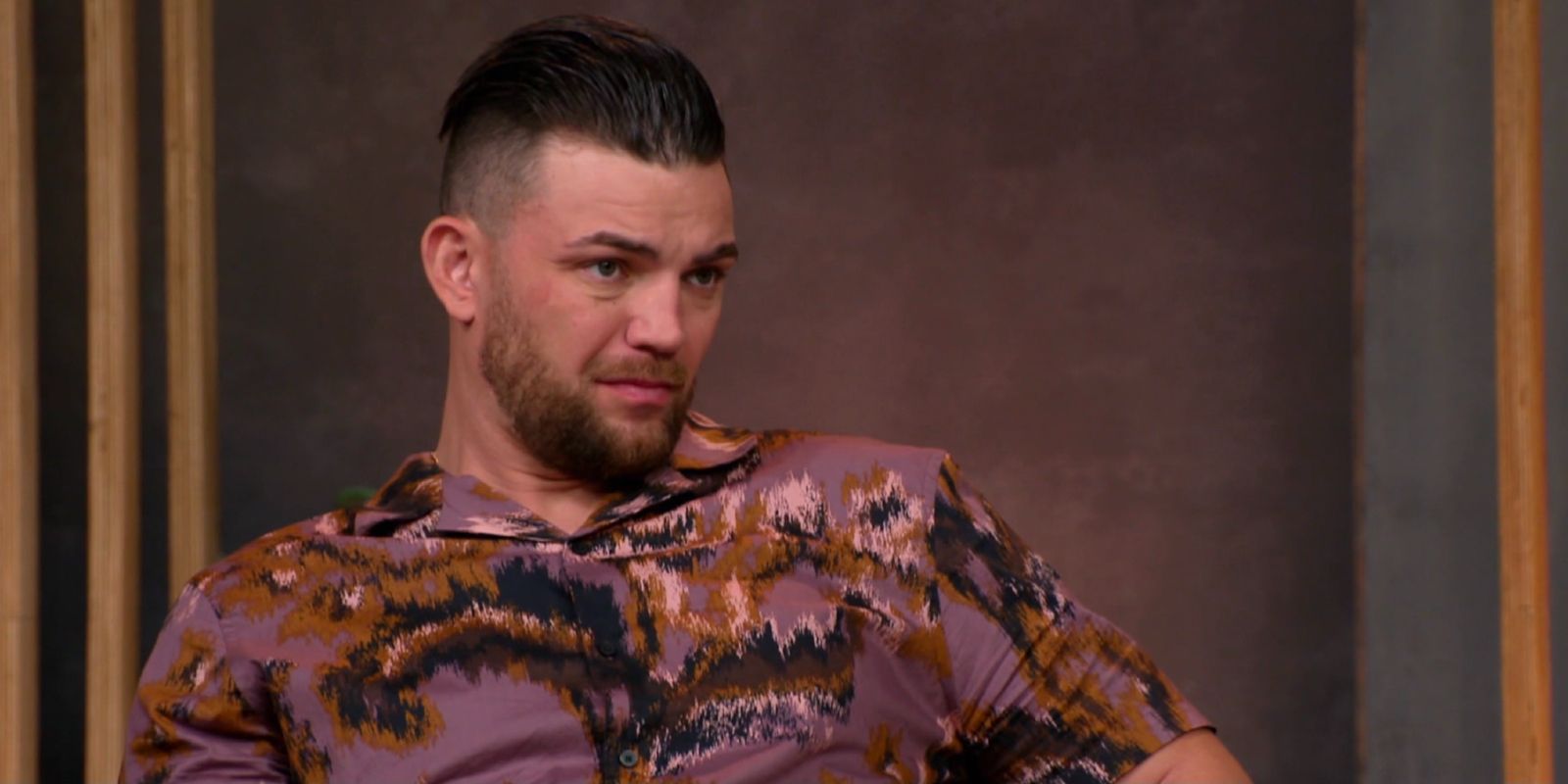 Libby video called into the 90 Day Fiancé franchise Tell-All, as she was unable to travel. During her segment with her husband Andrei, her sister Becky Lichtwerch and brother Charlie Potthast joined him on stage, while his immigration lawyer Emel called in to discuss the drama over whether or not one of Libby's family members was trying to have Andrei deported. Andrei and Libby's segment revealed that Andrei had been in the US twice in both 2007 and 2008 for three months each time on a visa. However, it still remains unclear if anyone in Libby's family reported Andrei to immigration, as Becky and Charlie firmly deny doing so.
Andrei & Libby Are Still At Odds With Her Family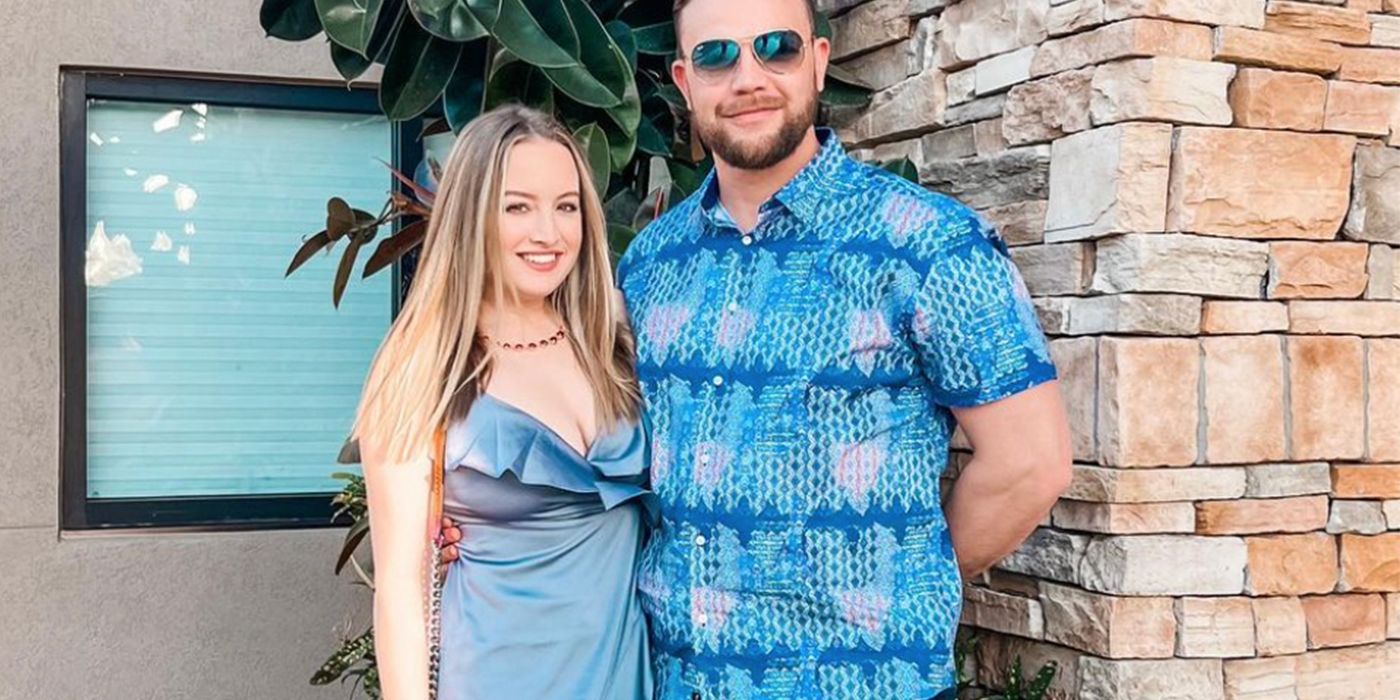 Libby maintained that she will always love her brother Charlie after Andrei told him that he meant nothing to Libby. Most surprisingly, Andrei and Becky shared a tender moment backstage and seemed to make progress in their ongoing family feud. Andrei even told his sister-in-law that he was certain they would fix things between them. However, Libby told her family that she was a lot happier with her distance from them.
Related: Which 90 Day Fiancé Franchise Cast Members Hail From Florida
TLC Tried To Force 90 Day Fiancé Duos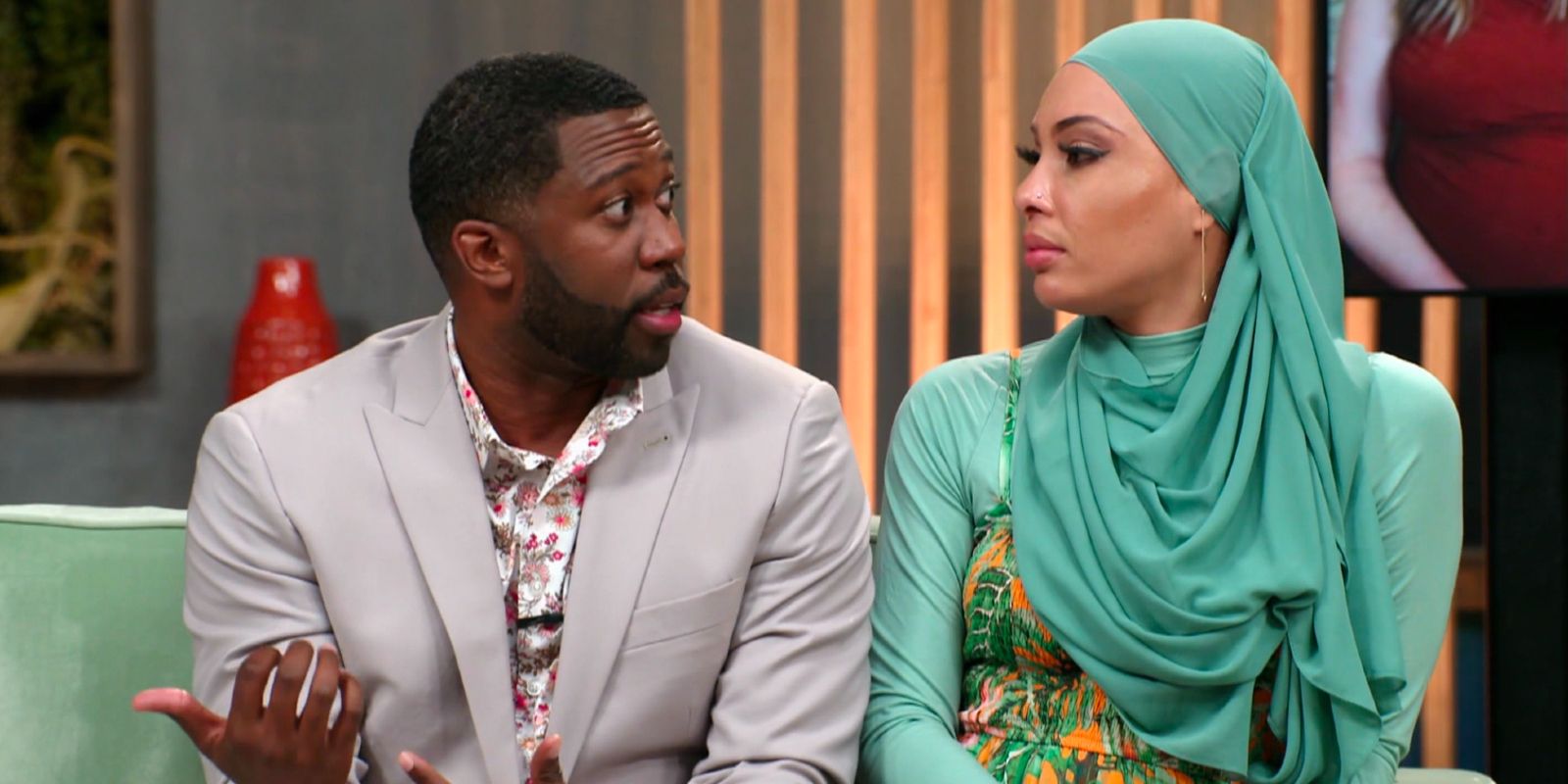 Many 90 Day Fiancé franchise fans already noted that elements of the Happily Ever After part 1 Tell-All felt fake and staged, as cast members were paired together and clearly told to have conversations. Unusual pairings were once again made during the Happily Ever After Tell-All part 2, as cast members were paired off when day one of filming wrapped and the cast was allowed to go out drinking together. Angela and Andrei formed a friendship in their car, while Big Ed was paired with Bilal. Liz, Shaeeda, and Kim were all paired together. Many 90 Day Fiancé fans noted online how unusual it was that Shaeeda praised the beauty of Liz's feet on numerous occasions when trying to hype up her up after her onstage split from Big Ed.
Big Ed Brown Mistreats Liz Woods (Again)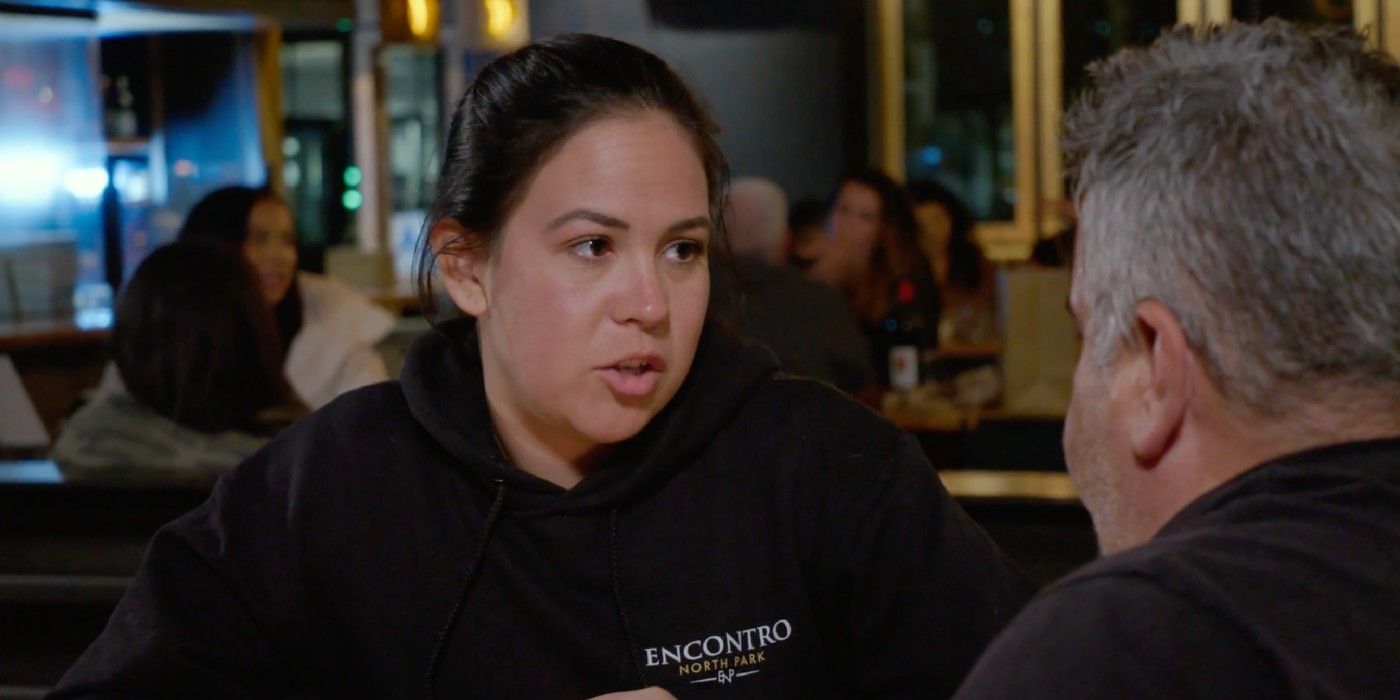 Many 90 Day Fiancé fans didn't think things could get any worse between Big Ed and Liz after he was caught lying on the stage and then blamed Liz and demanded she returns the ring he gave her. However, his "apology" later in the night quickly turned into Big Ed turning on Liz. 90 Day Fiancé villain Big Ed accused her of being fake and acting to turn the cast on him. This led to Andrei and Jovi voicing that they would never treat their partners like Big Ed treats Liz. While Yara refused to hear about Big Ed any longer, Jenny, Angela, and Kim provided a sympathetic ear for Liz to vent. Liz was in tears and shell-shocked for most of the evening after facing yet another public breakup from Big Ed in the 90 Day Fiancé franchise.
More: 90 Day Fiancé HEA Season 7 Stars That Are Likely Done In The Franchise