Since Serval is a free character given to everyone who pre-registered for Honkai: Star Rail, giving her a good character build can help free-to-play team comps shine in tough battles. As a 4-Star Lightning character of the Erudition path, Serval's kit focuses on striking the entire battlefield with lightning, Shocking enemies across multiple turns. In addition, she is a fantastic unit for AoE attacks.
When Serval uses her Skill, she can strike one enemy and those adjacent to them with Lightning, with a chance for them to be Shocked for two turns. When their turn arrives, they'll take up to 114% of Serval's ATK in Shocked damage. Serval's Ultimate targets everyone and extends the duration of existing Shock statues by two turns for excellent crowd control in Honkai: Star Rail.
Best Light Cones For Serval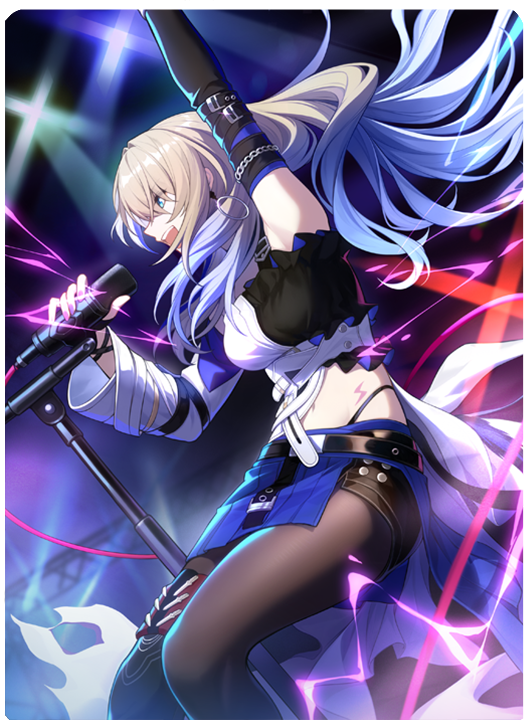 Serval is one of the few Honkai: Star Rail characters whose recommended list of Light Cones does not include a Light Cone of their own memories. Her signature Light Cone, Make The World Clamor, is designed to support an Ultimate-intensive build. Since Serval's kit focuses on Shocking enemies and continually applying the status to them, equipping an Ultimate-based Light Cone does not make sense for her character.
Serval's best Light Cone in Honkai: Star Rail is actually Before Dawn, Jing Yuan's signature Light Cone in Honkai: Star Rail. This Light Cone can increase Crit DMG by up to 60% and Skill & Ultimate DMG by up to 30%. Before Dawn has another mechanic that focuses on follow-up attacks, but Serval does not perform any follow-up attacks. Although she cannot take advantage of this perk, the exception DMG boosts provided by the Light Cone still make it Serval's best option for a DPS build.
Since most players won't have access to Before Dawn, most Serval builds in Honkai: Star Rail should use Geniuses' Repose. Geniuses' Repose provides up to a 32% ATK bonus, which can support Serval's Lightning DoT and all of her other main Traces. In addition, the Light Cone also boosts Crit DMG by up to 48% for three turns after Serval defeats an enemy.
As a DPS unit, there is a good chance Serval will land the killing blow on enemies, especially if they are Shocked. Although the Crit DMG boost is temporary, players can take advantage of it once earned and ride it to victory, renewing it by defeating a new enemy with Serval.
The Seriousness of Breakfast is equally useful for Serval's kit. The Seriousness of Breakfast features Pom-Pom, who is an excellent fix to Genshin Impact's obnoxious problem. Here, Serval gets up to a 24% DMG bonus and can gain up to 4 stacks of an 8% ATK bonus when an enemy is defeated. This Light Cone has more triggers than Geniuses' Repose but smaller bonuses. Again, players should determine what Light Cones they own and how they wish to support Serval's build to determine the best fit for her.
Best Relics & Planetary Ornaments For Serval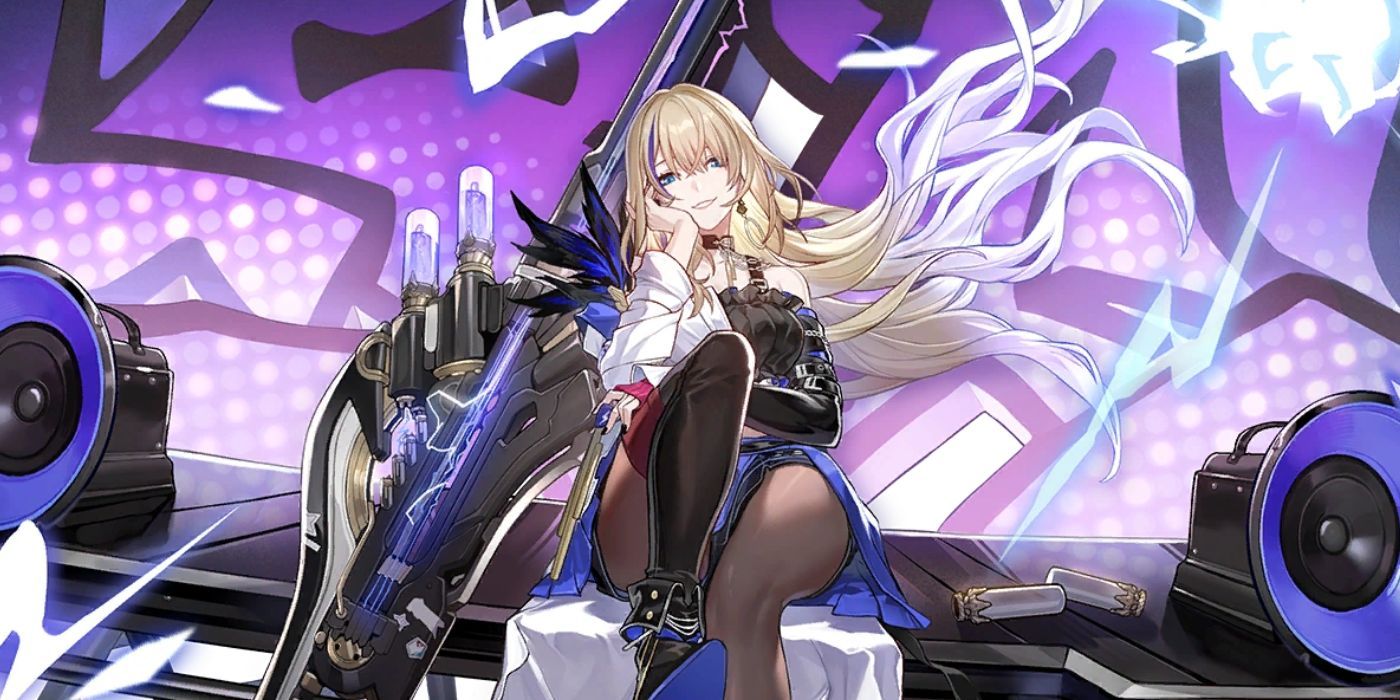 Serval has a couple of options for Relics in Honkai: Star Rail. Her first is a four-piece Band of Sizzling Thunder set. This is the go-to set for Lightning characters, providing a 10% Lightning DMG bonus at two pieces. Additionally, at four pieces, Serval's ATK increases by 20% for one turn after using her Skill.
Since Serval's kit is focused on using her Skill, this is an excellent perk.
If players want a more dynamic Serval build, they can give her a two-piece Band of Sizzling Thunder set and a two-piece Musketeer of Wild Wheat set. Serval will get a 10% Lightning DMG bonus and a 12% ATK bonus. This provides a long-lasting advantage over the four-piece Band of Sizzling Thunder set that improves the strength of all her attacks. Since Musketeer of Wild Wheat is one of the first Relics players obtain, this build is useful for the early game.
Related: Which Honkai: Star Rail Starting Character You Should Level Up & Ascend First
Serval is one of the best characters to use the Celestial Differentiator Planetary Ornament set in Honkai: Star Rail. This set provides a 16% Crit DMG bonus. If her Crit DMG gets to 120% or higher, the Crit Rate of her first attack in battle will increase by 60%. This Planetary Ornament works best if players have Before Dawn equipped to Serval. The Crit DMG bonus can help players reach the 120% goal for the set's secondary perk.
If players don't have Before Dawn, Serval should use Space Sealing Station as her Planetary Ornament set. Although the set provides a simple 12% ATK bonus, it can provide a second 12% bonus if Serval's SPD gets to 120 or higher. She begins with an SPD of 104, requiring some investment in SPD stats. However, by doing so, Serval can continue her Lightning onslaught against Honkai: Star Rail enemies.
Tips For Building Serval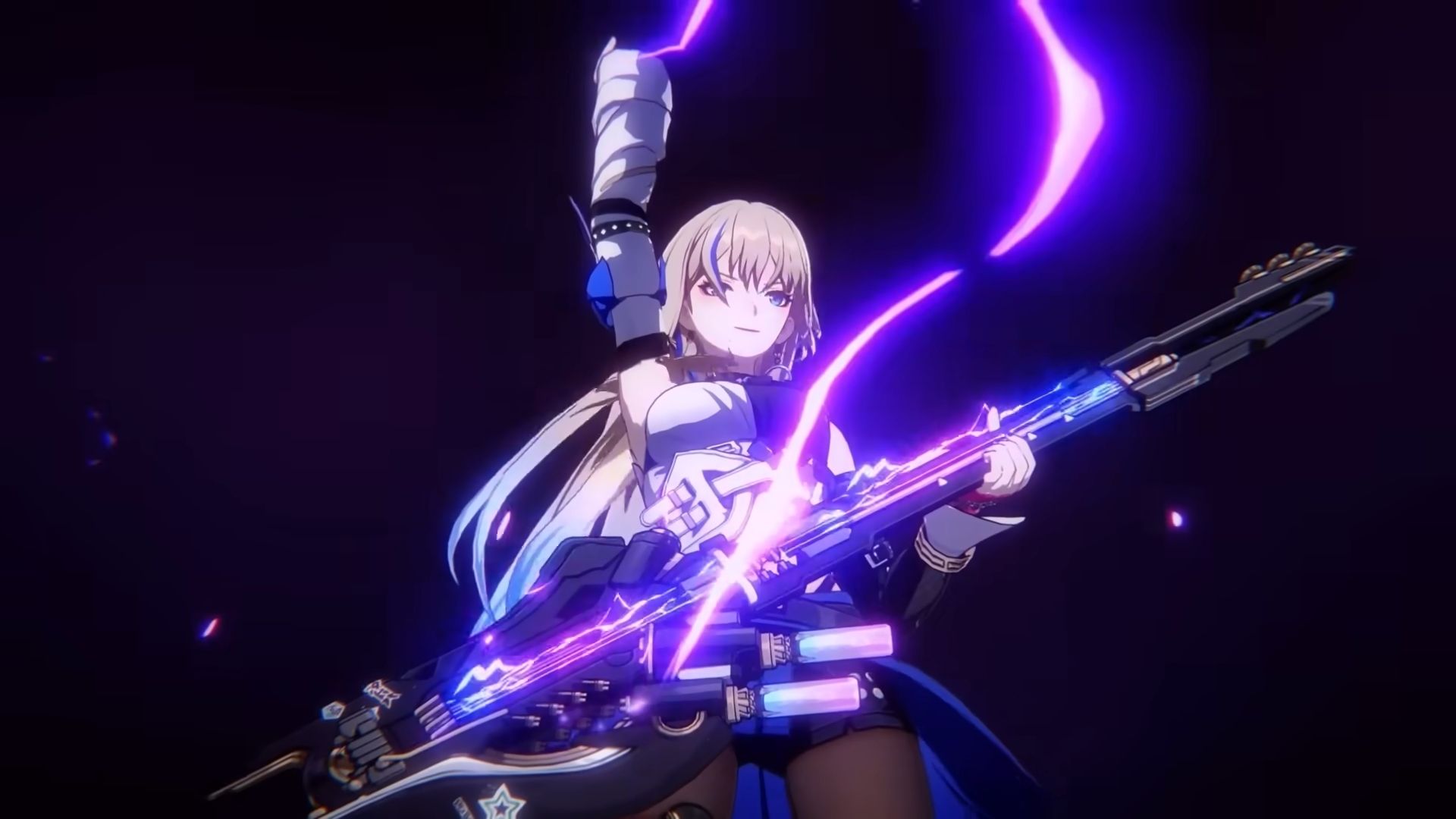 Serval's Relic stats are varied since a good DPS unit in Honkai: Star Rail needs a variety of stats. Since Body Relics provides Crit Rate as a main stat, that should be one of Serval's top priorities. However, many of her Light Cones provide Crit DMG bonuses but not Crit Rate bonuses. A Crit DMG Body Relic is good too, but the Crit Rate bonus would be better.
If Serval has Space Sealing Station as her Planetary Ornament, her Feet Relic needs to have SPD as its main stat to reach the 120 SPD trigger. Boosting Serval's SPD is generally a good thing, but if she has Celestial Differentiator, her Feet would be better with ATK% as their main stat. Her Planar Sphere, which can be found alongside Link Ropes after World 3 of Herta's Simulated Universe in Honkai: Star Rail, should focus on Lightning DMG while the Link Rope boosts her Break Effect, strengthening her Shock status.
Serval shines brightest when she has both Eidolon level four and level six unlocked. Level four guarantees that enemies will be Shocked after using her Ultimate, while level six increases Serval's DMG to Shocked enemies by 30%. It's clear that the more Serval can Shock the battlefield, the better combat will go for the player. By giving Serval the right Light Cone and Relic set, she becomes a well-rated Honkai: Star Rail DPS unit.
Platform:

PC, iOS, Android, Microsoft Windows

Developer:

HoYoverse

Publisher:

HoYoverse

Genre:

Turn-Based Strategy, RPG, Adventure

Multiplayer:

Online Multiplayer

ESRB:

Not Yet Rated

Summary:

Set after the events of the ongoing game Honkai Impact 3rd, Honkai: Star Rail is a turn-based online RPG from developer Hoyoverse. Two members of the Astral Express, March 7th and Dan Heng, are on their way to the Herta Space Station with precious cargo when ambushed by members of a group known as the Antimatter Legion. Chaos ensues as among them is the god of destruction known as Aeon, who steals a seed known as a Stellaron, which they implant in an artificial human known as the "Trailblazer." Players will assume the role of this character as they try to avoid their fate and save all of civilization. Similar to gacha-style games, players can acquire more characters to add to their party by summoning and engaging in fast-paced turn-based battles in this epic Sci-fi online RPG.