Even though Ominis Gaunt despises his family's legacy in Hogwarts Legacy, he's actually closely tied to the notorious dark wizard, Lord Voldemort.
Ominis Gaunt is one of Hogwarts Legacy's most interesting characters, but not all players may realize that he's actually related to Harry Potter's infamous Lord Voldemort. Being a Slytherin – and from a highly discriminatory pure-blood family, no less – it isn't all too surprising that he has ties to some dark wizards, both in his past and in his future. But knowing that he's a part of the same family tree as the man once known as Tom Riddle makes him one of the game's creepiest and most fascinating characters to interact with.
Of course, since Hogwarts Legacy precedes the main series by about one hundred years, Tom Riddle has yet to be born during the game's events. This same sentiment applies to most Harry Potter characters, with the single exception being Albus Dumbledore. He doesn't appear in-game, but canonically, he is about ten years old during Hogwarts Legacy. Plus, a sad detail about Dumbledore's death is revealed through the castle's geometry, which is a grim connection not only to the Harry Potter series as a whole but also to Ominis Gaunt's descendant Lord Voldemort and his impact on the wizarding world.
Related: Dumbledore Could Be A Student In Hogwarts Legacy
Hogwarts Legacy's Gaunt Family Are Ancestors To Voldemort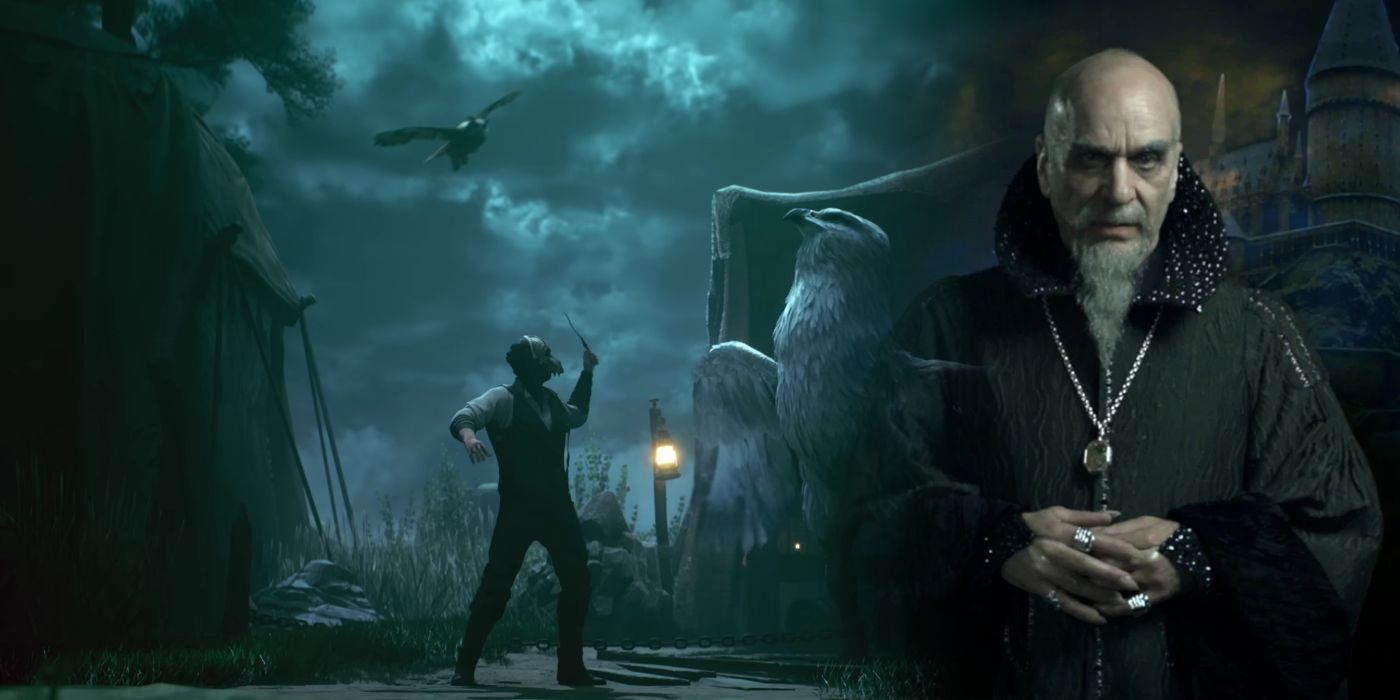 Those who are familiar with Harry Potter lore will recognize the Gaunt name as belonging to one of the world's most notorious magic families. During Hogwarts Legacy, both Ominis and his best friend Sebastian will allude to the family's dark practices, which involve torturing Muggleborns for sport. Considering that the Gaunts are the last descendants of Salazar Slytherin himself, who shared similar ideals, this isn't all too surprising. However, this also means that Tom Riddle, who also boasts his connection to Salazar, is somehow related to the Gaunts and thus Ominis by extension.
Ominis Gaunt Is Voldemort's Great-Uncle In Hogwarts Legacy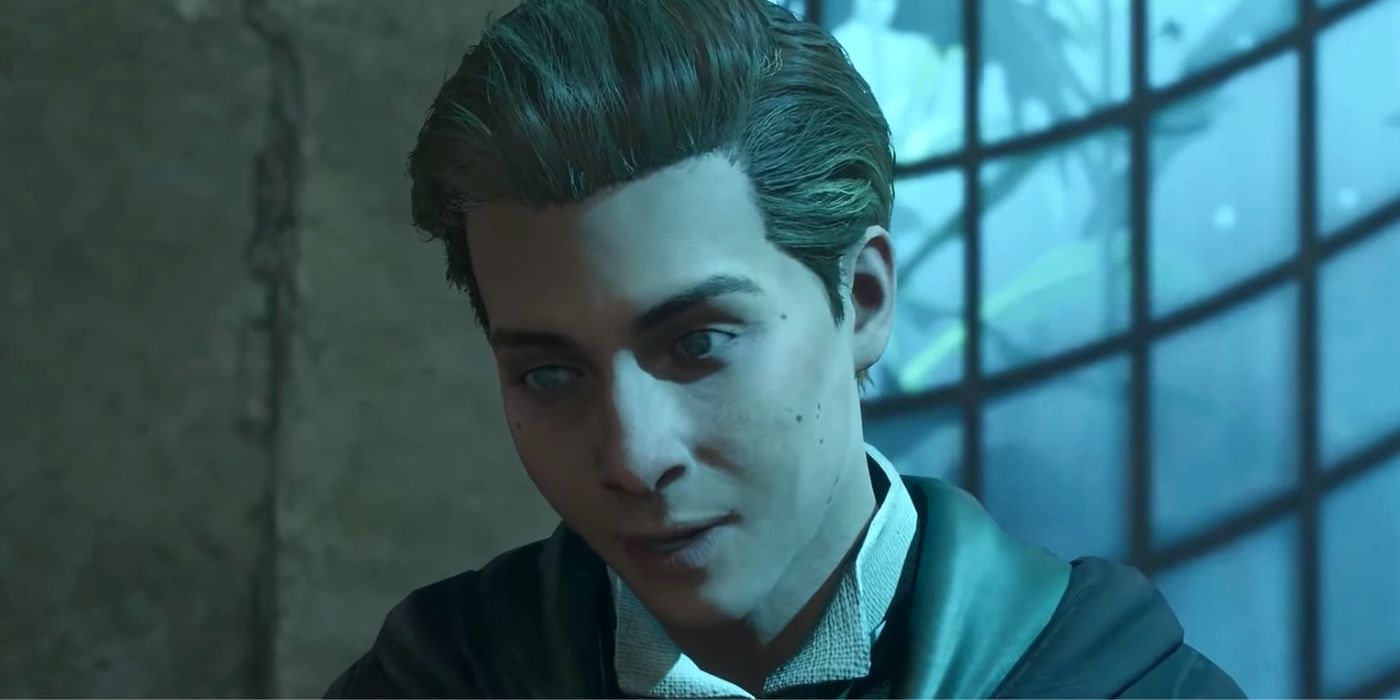 In fact, it's highly likely that Ominis Gaunt is Voldemort's great-uncle in Hogwarts Legacy. One of Ominis' older siblings, who tortured him with Crucio (an available spell in-game) is thought to be Marvolo Gaunt, who eventually had two children. His daughter, Merope Gaunt, went on to marry Tom Riddle Sr. and soon gave birth to Tom Riddle Jr., otherwise known as the Dark Lord himself. So while Ominis isn't a direct ancestor of Voldemort in Hogwarts Legacy, they're only two generations apart – and knowing the meek Slytherin student's aversion to dark magic, it's an ironic connection.
While there are plenty of in-game characters who share ties with Harry Potter's iconic personalities, Ominis Gaunt's relation to Voldemort is certainly one of the most symbolic. It would seem that Tom Riddle finds his way into every nook and cranny of the wizarding world, even in those who are adamant about not becoming a dark wizard in Hogwarts Legacy, and it serves as a solemn reminder of his future tyrannical reign. Luckily, since Ominis Gaunt is Voldemort's great-uncle in Hogwarts Legacy, students won't have to worry about this threat (yet).
More: Hogwarts Legacy: Dark Wizards In Harry Potter (Who Aren't Voldemort)
Source: Hogwarts Legacy/YouTube
Editor's Note: Harry Potter creator J.K. Rowling has been accused of transphobia by those in the LGBTQ+ community. Although not directly involved in the development of Hogwarts Legacy, Rowling does stand to earn royalties from the game. We would like to reiterate our support for trans rights and that trans identities are valid. Support services are listed below for trans people impacted by discussions of transphobia.
In the USA:
In Canada:
In the UK: