Daniel Craig's final outing as 007, No Time To Die, ended the misogynistic "Bond Girl" trope for good with its depiction of female characters. "Bond Girls" have been a part of the Bond franchise for as long as Aston Martins and shaken (not stirred) martinis, and much like those two things, these characters are typically treated by the series as accessories for 007 rather than people in their own right. Up until Craig's tenure as James Bond, "Bond Girls" were typically disposable, either killed off as a plot device during the story to advance Bond's character or discarded between adventures without a second thought.
This is not to say that the Bond franchise was utterly bereft of well-written female characters pre-No Time To Die. Characters such as Tomorrow Never Dies' Wai Lin (Michelle Yeoh) and On Her Majesty's Secret Service's Tracy Bond (Diana Rigg) subvert the typical formula of a beautiful young woman armed with a double entendre for a name, that Bond sleeps with either during or after his mission. However, what sets No Time To Die apart from every single prior Bond movie is that all of its female characters are independently important to the film, rather than just through their romantic relationship with 007.
Related: Aaron Taylor-Johnson's Vital James Bond Quality Can Set Up Its Best Future
No Time To Die Ends The "Bond Girl" Trope In 3 Big Ways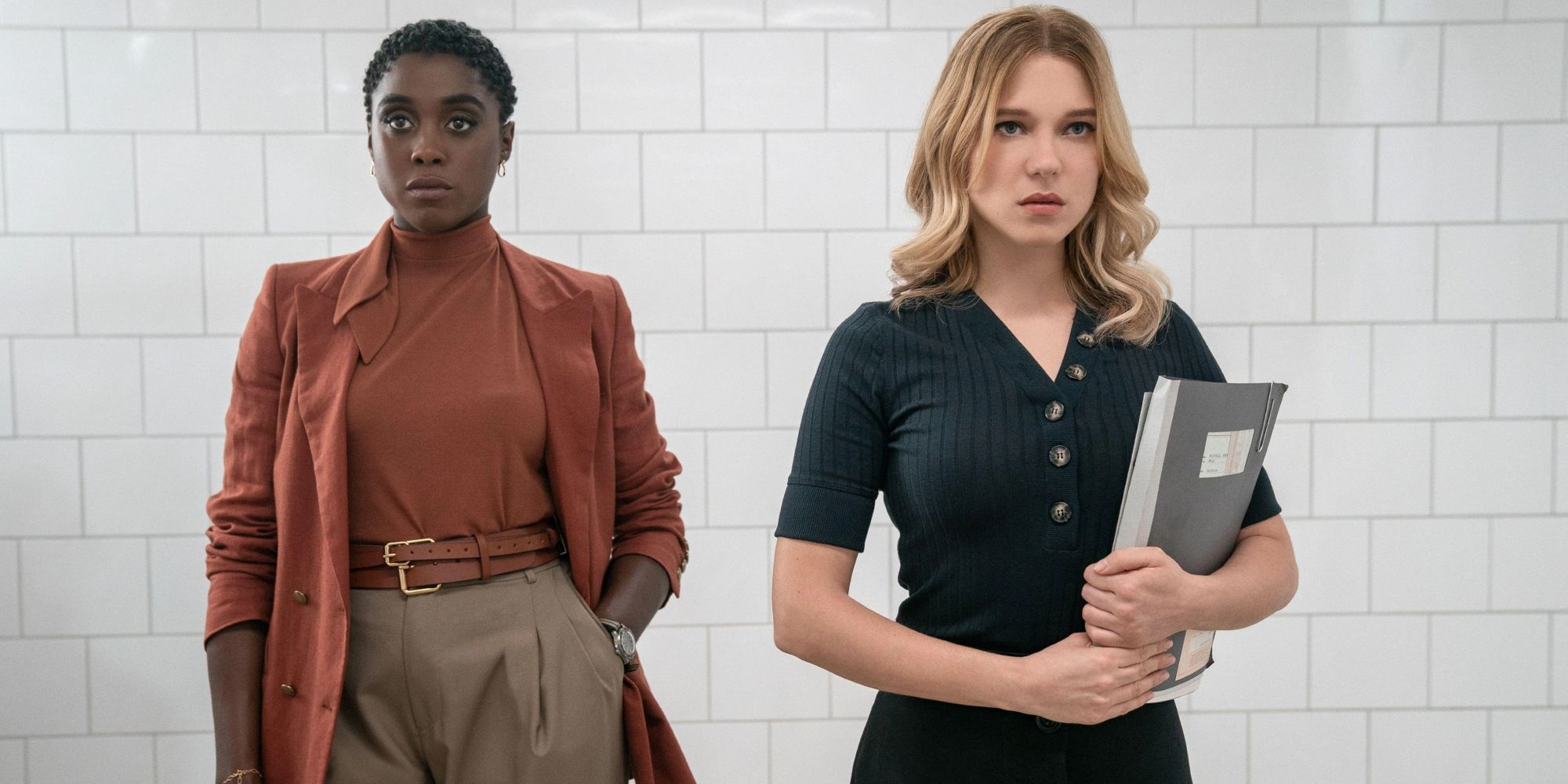 No Time To Die ends the typical "Bond Girl" trope with each of its three major female characters. Firstly, there's Madeleine Swann (Léa Seydoux), James Bond's first legitimate love interest since Vesper Lynd (Eva Green), and Tracy Bond. However, unlike Tracy and Vesper, Madeleine survives her introductory adventure, Spectre, and thus she is not used as a plot device to propel Bond forward through an untimely death. Also, Madeleine Swann breaks a major "Bond Girl" tradition by reprising her role, the first since Sylvia Trench (Eunice Grayson) in From Russia With Love in 1963. Additionally, Madeleine is actually important to the plot of her return adventure, while Sylvia is not.
Madeleine's significance in No Time To Die is established in the film's opening scenes. The film's villain, Lyutsifer Safin (Rami Malek) murders Madeleine's mother before being shot in self-defense by a young Madeleine. This sequence establishes an independent, long-standing connection between Madeleine and Safin, years before Bond ever encounters either of them. Thus, No Time To Die subverts a major "Bond Girl" trope by making Bond important to the plot through his relationship with Madeleine rather than the other way around.
Furthermore, No Time To Die subverts another typical "Bond Girl" trope through the romantic relationship between Madeleine and Bond. Bond genuinely falls in love with Madeleine, only to push her away early in the film when he feels that she has betrayed him. After the film's time jump, it is revealed that Madeleine has had Bond's child, Mathilde, and the two reconnect. No Time To Die brings up the reoccurring tragedy of Bond losing the love of his life through Bond visiting Vesper's grave to intensify the climax. However, the film subverts this repetitive trope by killing Bond instead of Madeleine.
No Time To Die ends the "Bond Girl" trope with its other two major female characters. Nomi (Lashana Lynch) is the first black and the first female 00 agent depicted in the Bond film franchise, assuming the title of 007 following Bond's retirement. Nomi and Bond's working relationship is one of No Time To Die's greatest elements, with each secret agent trading quips before earning the respect of one another. Nomi even offers Bond the mantle of 007 towards the end of the film. No Time To Die treats Nomi as a more than worthy successor to the role of 007 rather than have her play second fiddle to Bond.
Related: No Time To Die's Lost Twist Would Have Ruined Its Ending
No Time To Die also introduces Paloma (Ana de Armas) as a quintessential "Bond Girl," complete with a plunging neckline and bubbly personality. However, Paloma quickly bucks the trend by rejecting Bond's advances and demonstrating herself to be every bit his equal when it comes to fighting off a horde of Spectre agents. Paloma and Bond display great chemistry in a quick aside during their mission together, and earlier Bond films would have certainly paired them together for a sex scene. Instead, No Time To Die keeps their relationship professional, allowing de Armas to spectacularly steal Bond's spotlight for the whole of her brief appearance in the film.
Bond 26 Must Build Upon No Time To Die's Changes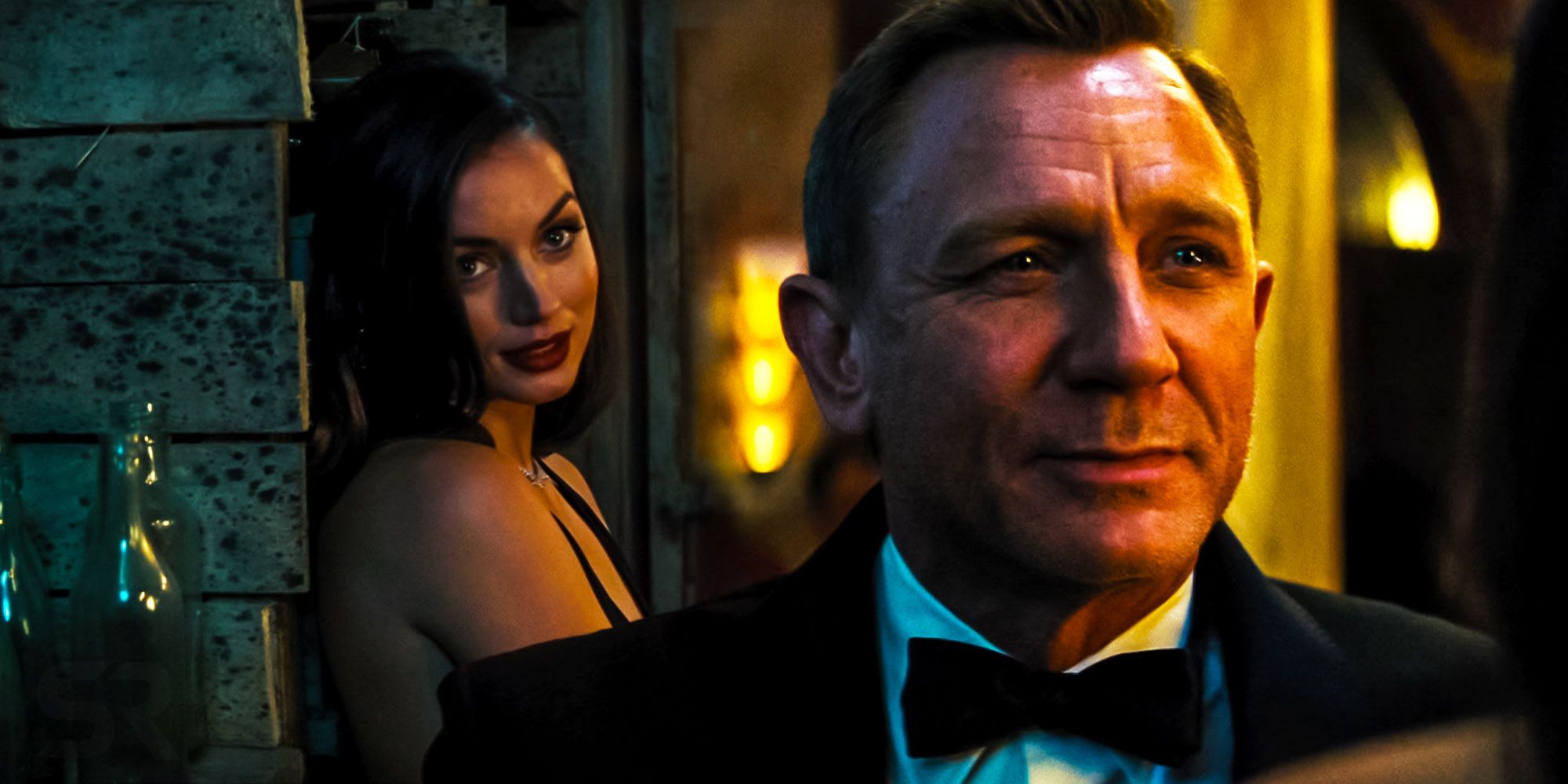 No Time To Die changed "Bond Girls" for the better, and it's imperative that Bond 26 continues that trend. One of No Time To Die's major themes is change. Female characters are no longer only present in Bond films as conquests but as well-written characters in their own right, thanks especially to co-writer Phoebe Waller-Bridge (Fleabag). Falling back on the old sexist depictions of women in the Bond franchise would not only be incredibly lazy but would betray everything No Time To Die and the whole Craig-era of 007 represents.
Although Daniel Craig's replacement as Bond is sure to be male, with Bullet Train's Aaron Taylor-Johnson being a strong possibility to fill his shoes, the 007 franchise has to evolve in order to survive. Pierce Brosnan's final outing as Bond, Die Another Day, wallowed in the franchise's very worst tropes and is now widely considered one of the worst films in the franchise for that very reason. Although the Bond series is in a far better place following No Time To Die, it will struggle if it does not continue to evolve.
James Bond Had To Ditch Its "Bond Girl" Trope To Survive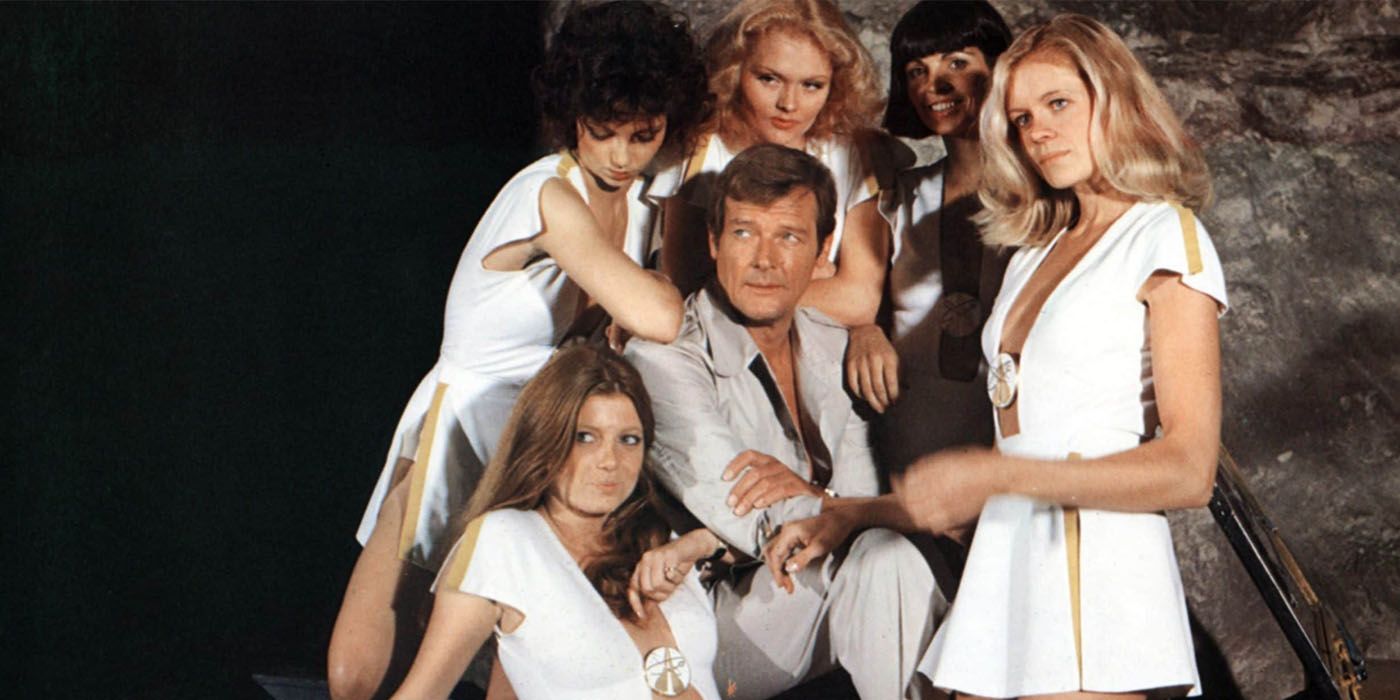 The "Bond Girl" trope was not only incredibly misogynistic but also a clear example of lazy writing. One-dimensional characters that rely on outdated stereotypes of women, such as Moonraker's Holly Goodhead (Lois Chiles) and Die Another Day's Miranda Frost (Rosamund Pike), do little but turn off audiences. It's no wonder that those two films are among the least acclaimed of the Bond franchise. One of the best changes to the James Bond series that Casino Royale made was the ditching of the "Bond Girl" trope in favor of the complicated yet well-written character of Vesper Lynd.
Related: No Time To Die Killed One Longstanding James Bond Theory
No Time To Die continued this trend by ensuring that none of the female characters in the film were there purely to serve the singular role of Bond's lover. As seen with the negativity towards Die Another Day's attempt at nostalgia through Bond's chauvinism, the franchise struggles when not providing adequate roles for women. The term "Bond Girl" itself comes with plenty of baggage, with many of the Bond franchise's actresses preferring the moniker "Bond Women." The Bond franchise has a reputation for casual sexism, and Bond 26 has to keep the work that No Time To Die did to evolve past that in order for the franchise to survive.