Tummy time is an important part of an infant's growth and development, and now that is true in The Sims 4 as well. While infants and other child-development stages were added in previous packs, the Growing Together pack focuses on family dynamics, social interactions, and new stages of life at all ages. This will bring added dynamics to any Sim's relationship with the others – good and bad.
The Sims 4 Growing Together as an expansion pack includes more content than the other types of downloadable content available for the game. As an expansion pack, Growing Together adds a large amount of character creation items such as outfits, lots of new building materials and items, and the new neighborhood of San Sequoia to fill with buildings and Sims.
Related: How to Have Twins, Triplets, & Other Multiple Pregnancies in Sims 4
Giving Infants Tummy Time In The Sims 4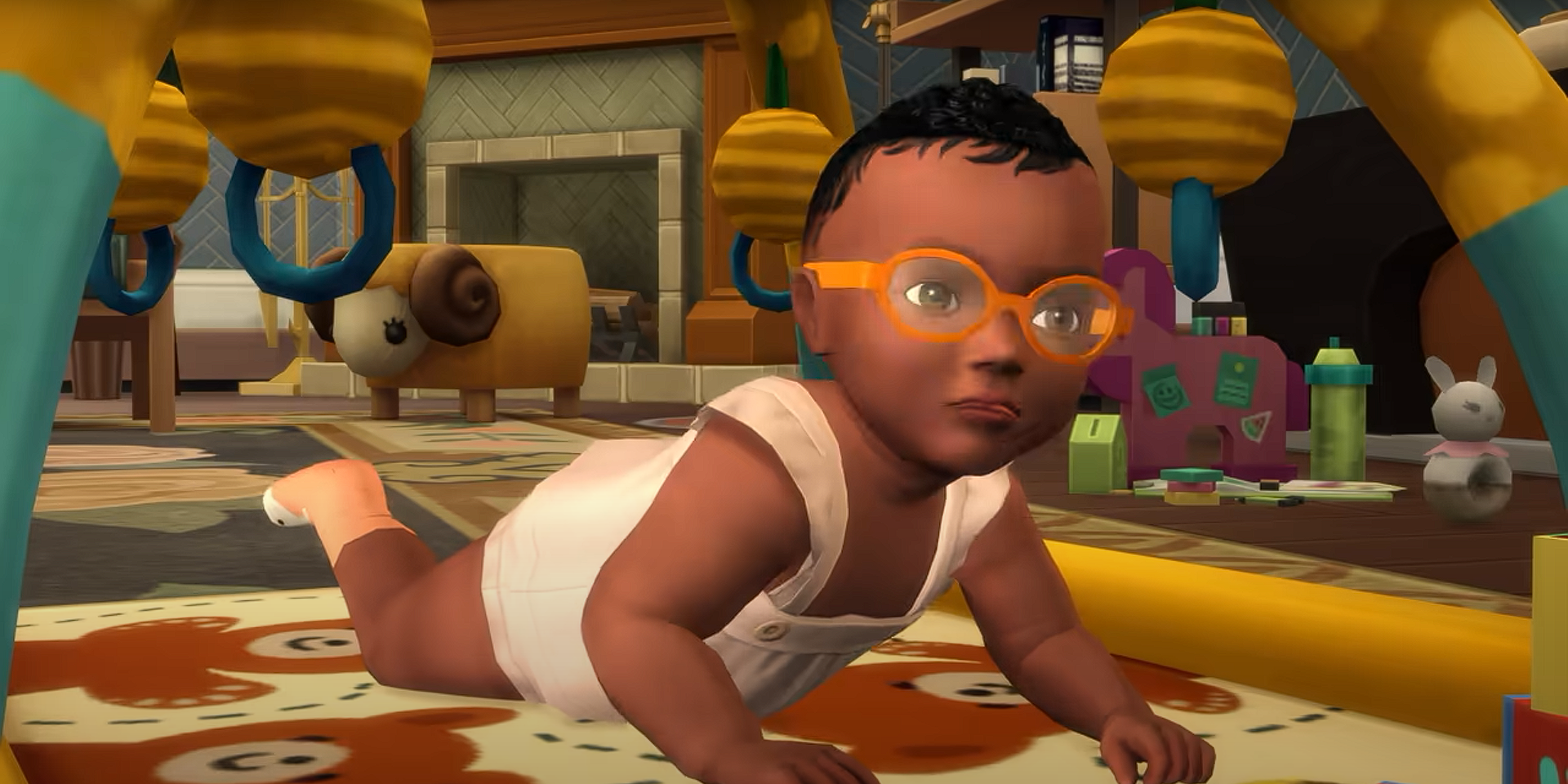 Tummy Time is an important part of infant Sim development but it can be tricky to figure out the method that the game asks players to follow in order to trigger it. Infants will not do it on their own, and they must be at a certain happiness level to be able to do it. Players will have to make sure the conditions are right for the infant to enjoy tummy time.
To trigger this action, make sure all the infant Sim's bars are fully in the green. The new infant quirks in The Sims 4 might make this trickier, but it is essential. Anything not green will keep infants from being able to do it. Once all the need bars are fully green, there are two ways to trigger the action. First, the Sim will need either a rug or the Playmat. Then, either have a Sim hold the infant.
While holding them, select them and then choose, "Tummy Time Together." This will have the Sim put them on their tummy. Otherwise, place an Infant on the Playmat. Then select the following menu options in order: More Choices, Friendly, Activities, Tummy Time Together.
Once triggered, the infant will not immediately be pleased. Instead, it will cry and try to turn back. However, when the infant is successful at either turning or lifting their head, they will earn several milestone achievements in The Sims 4. This will allow them to continue their growth and development, and they will become much stronger little Sims for achieving it.
Franchise:

The Sims

Platform:

Xbox One, PlayStation 4, PC

Released:

2014-09-02

Developer:

Maxis

Publisher:

Electronic Arts

Genre:

Simulation

ESRB:

T