To bake specific recipes in The Dawning event for 2022, Destiny 2 Guardians must procure a rare ingredient called Flash of Inspiration.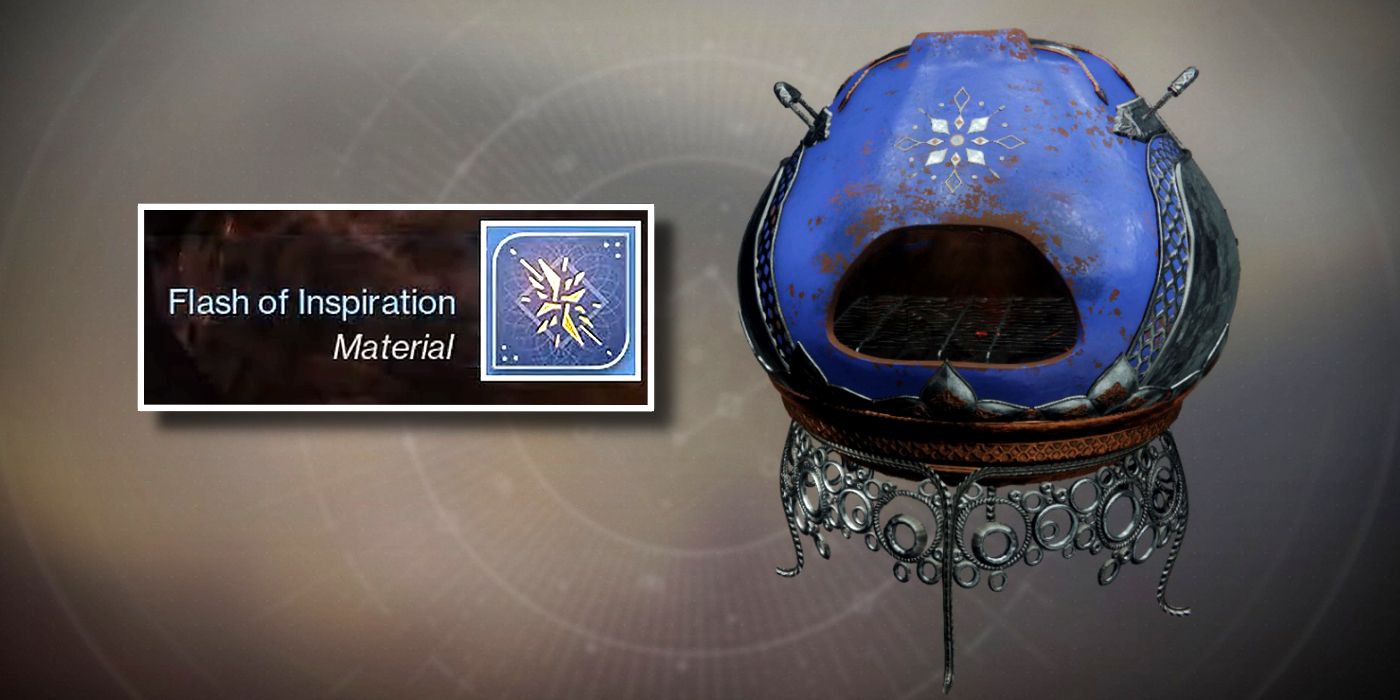 Guardians aiming to bake some Traveler Donut Holes for Ikora Rey or Candy Dead Ghosts for The Spider during The Dawning 2022 will need an ingredient known as Flash of Inspiration in Destiny 2: Season of the Seraph. Like the other ingredients featured in The Dawning's recipes, Flash of Inspiration is essential for event activity progression, as players must bake the corresponding recipes to fulfill their challenges, earn event currency, and receive valuable gifts in return. These gifts can contain hard-to-get materials for crafting equipment and other items, and they can also feature event-exclusive weaponry, such as the Glacioclasm Legendary Fusion Rifle.
According to the ingredient's in-game description, Flash of Inspiration is "gained by generating Orbs of Power" during The Dawning 2022 in Destiny 2: Season of the Seraph. These Orbs were easier to produce back in the days of the Witch Queen, but they have since become more complicated to generate during combat. Previously, Guardians could quickly slay a consecutive number of enemies with a Masterwork weapon, but this is no longer the case in the current patch. Therefore, players must understand the current method if they hope to farm Flash of Inspiration for The Dawning.
Related: Destiny 2: How To Complete More Than a Weapon Week 1
How To Farm Flash of Inspiration in The Dawning of Destiny 2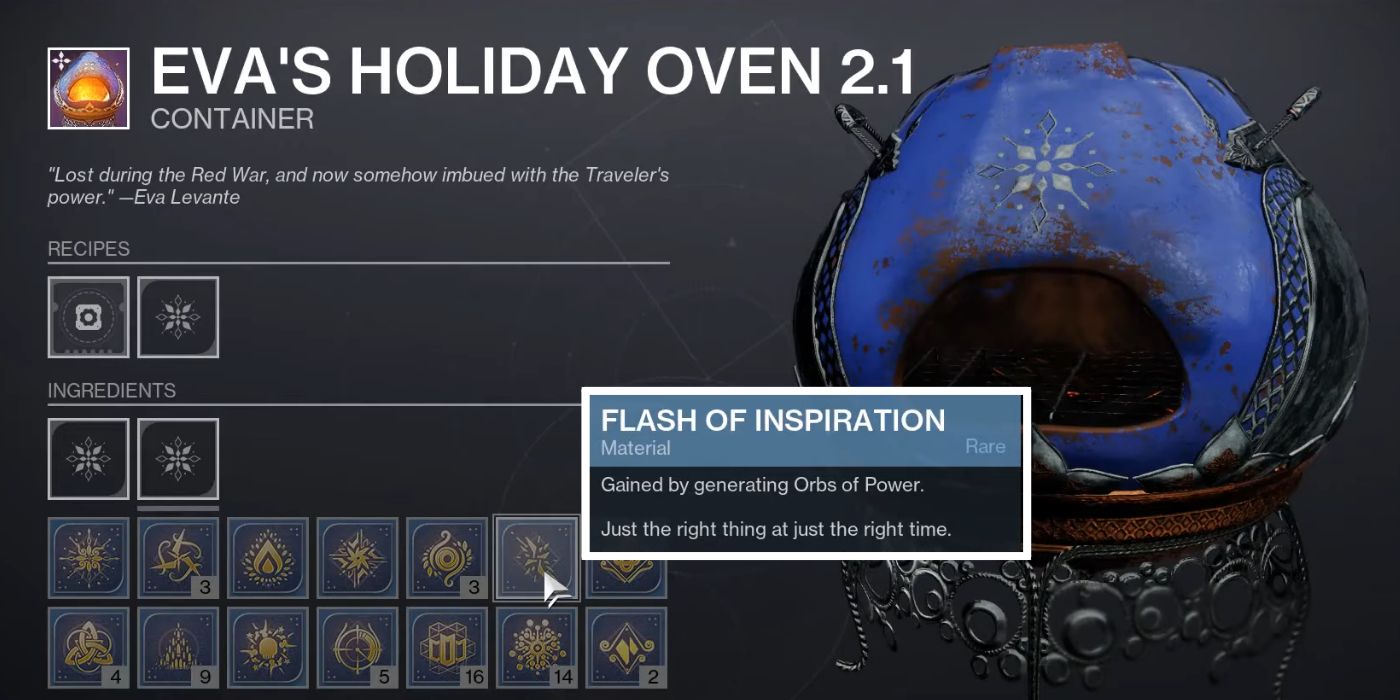 Based on gameplay by YouTuber WoW Quests, Flash of Inspiration is acquired in Destiny 2 by generating Orbs of Power with Siphon Helmet Mods. The parameters for Orb generation will vary, depending on the Mod type. For instance, the Void Siphon Mod will create Orbs of Power whenever a user rapidly kills enemies with a Void-type weapon. If any other weapon is used, the Siphon Mod will not correctly function, and no Orbs will come from defeating enemies. Likewise, the Kinetic Siphon Mod, Solar Siphon Mod, and Arc Siphon Mod each require their corresponding weapon types. Moreover, the Mods only can be used with Helmets of the same affinity.
Attack of the Fanboy additionally points out that Orbs of Power can also be generated using one's Super ability in Destiny 2. However, the Super ability for Guardians is not always readily available; therefore, sticking to Siphon Mods for one's Helmet is a much more efficient means of farming Flash of Inspiration in The Dawning 2022. Fortunately, once players have equipped their modded Helmet, the next is relatively straightforward. All users must do is head into a Destiny 2 sector highly populated with enemy mobs and begin mowing down targets to generate Orbs of Power. Eventually, Guardians will see Flash of Inspiration being added to their inventory when the RNG drop rate works in their favor in Destiny 2.
​​​​
More: Destiny 2: How To Get The Lodbrok-C (& God Roll)
Source: YouTube/WoW Quests | Attack of the Fanboy