The Hunger Games: The Ballad of Songbirds & Snakes producer Nina Jacobson has nothing but praise for Rachel Zegler's vocal prowess. Based on the 2020 novel by Suzanne Collins, the upcoming prequel film will follow a young Coriolanus Snow (played by Tom Blyth) as he mentors Zegler's Hunger Games tribute Lucy Gray Baird. A member of a band of traveling musicians that were forced to settle in District 12 after the war, Zegler's Lucy is also credited as the original composer of the song The Hanging Tree sung by Katniss in The Hunger Games: Mockingjay – Part 1.
Speaking with Variety at this year's CinemaCon, Jacobson expressed her amazement at Zegler's "jaw-dropping" singing voice. Explaining that the West Side Story star would often forgo the option of using a playback during filming, the producer revealed that Zegler would instead elect to sing live on set, wowing crew members in the process. Jacobson especially expressed her excitement for the film's finale sequence, which features Zegler's live vocals. Check out her comments below:
Dave Cobb did the music and he is incredible. His songs are earworms. They stick in your head. They're beautiful, Rachel often would opt not to do playback, and just sing it live. Often, after they would call cut, people would just go bananas clapping!

The big finale moment…un-f*cking-believable. Her voice is jaw-dropping.
How Rachel Zegler's Hunger Games Tribute Differs From Katniss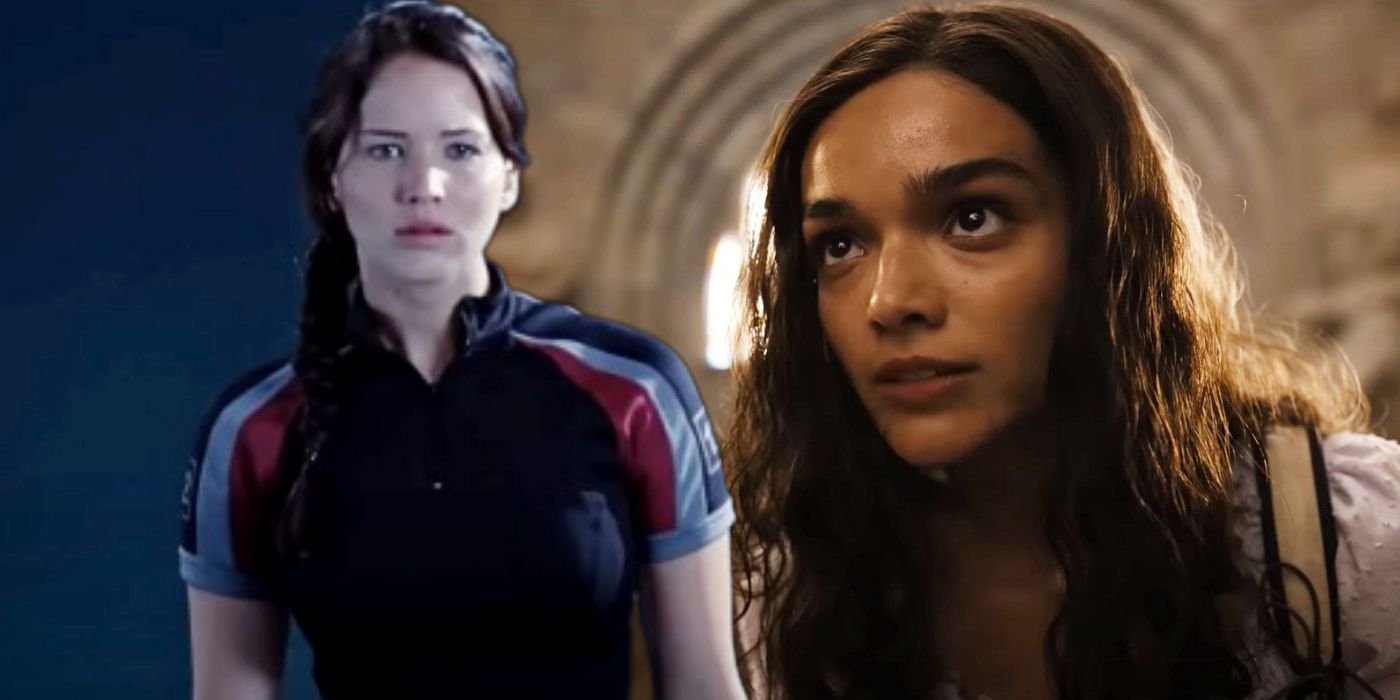 Set 64 years before the events of 2012's The Hunger Games, the upcoming prequel will introduce audiences to a new tribute from District 12 as she competes in the 10th annual Hunger Games. While the recent trailer for the prequel hinted at a direct parallel between Zegler's character and that of Katniss Everdeen, Lucy is a very different kind of Hunger Games competitor than the one previously played by Jennifer Lawrence.
Described as a skilled performer, Lucy deliberately uses her talents in an attempt to win over the people of the Capitol, unlike Katniss who spent much of her time trying to avoid the spotlight. Gifted with a remarkable singing voice and natural charisma to match, Lucy goes out of her way to endear herself to the citizens watching the games. In many ways, Lucy is ultimately responsible for helping to inject the Hunger Games with the pomp and pageantry that would eventually come to characterize it in the years to follow.
Unlike Katniss, however, Zegler's Lucy will not have the advantage of her pre-Hunger Games training to rely on when facing her rival tributes. Whereas Katniss had already proven herself quite proficient with her trademark bow prior to volunteering as tribute, Lucy lacks many of the hunting and wilderness skills that eventually come to serve Katniss so well. Nonetheless, Lucy is not without her own unique set of advantages, as audiences will discover when The Hunger Games: The Ballad of Songbirds & Snakes arrives in theaters later this year.
Source: Variety