Unstoppable action movie icon Liam Neeson is headed to the Himalayas for yet another wild ride in the sequel Ice Road 2: Road to the Sky.
Liam Neeson is returning for another wild ride in the action movie sequel Ice Road 2. Despite announcing his retirement from action movies back in 2021, Neeson's output in the genre continues to be as prolific as ever. Following on this year's two-fisted detective movie Marlowe, Neeson has an upcoming slate filled with reported action titles, including Retribution, Thug, Cold Storage, The Riker's Ghost and Charlie Johnson in the Flames.
Now Neeson can add yet another movie to his upcoming dance card, as Deadine reports the Taken star is set to revisit one of his more memorable action roles of recent years, signing on for a sequel to his 2021 film The Ice Road called Ice Road 2: Road to the Sky. The sequel will re-team Neeson with Ice Road director Jonathan Hensleigh, who said in a statement "I can't wait to tell this next chapter in the Ice Road saga." Production on the film is set to begin in early 2024.
What To Expect From Ice Road 2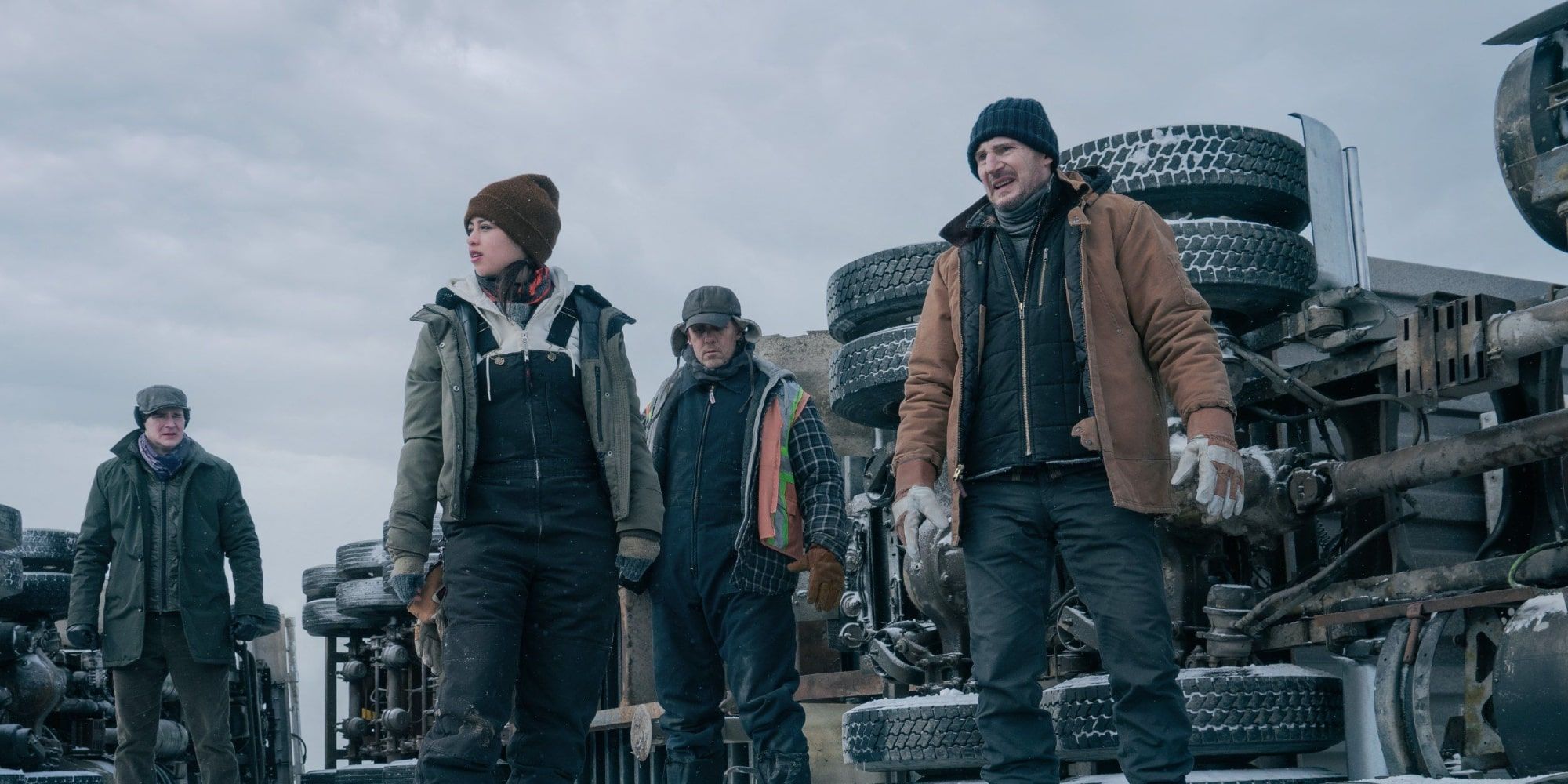 Inspired by popular reality show Ice Road Truckers, the original Ice Road concerned big-rig driver Mike McCann (Neeson) leading a dangerous mission across treacherous Canadian roads to deliver equipment needed to save trapped miners. Though the movie's ice road action should have seemingly been enough, the script found many excuses for Neeson to get in chases and fistfights as well. Memorably, the movie also starred Prey's Amber Midthunder as Neeson's young ally.
After the already harrowing action of Ice Road, the only option for the sequel is to go bigger, which it will do by shifting its setting from Canada to the Himalayas. In Ice Road 2, Neeson's Mike travels to Mt. Everest to scatter his brother's ashes, and finds himself battling Nepalese mercenaries in order to rescue a busload of innocent travelers. This premise should give Neeson plenty of opportunity to play the hero, while Mike McCann demonstrates his ability to both navigate icy roads and fight off bad guys who are trying to kill him. Ice Road 2 is currently being shopped to studios and does not yet have a release date.
Source: Deadline