Warning: This article contains potential spoilers from Love Is Blind Season 4.
Micah Lussier, who is nowhere close to being a fan-favorite, was called out for possibly spoiling her relationship outcome nearly a year before the release of Love Is Blind season 4. Throughout the first few episodes, Micah has become one of the controversial faces among the new group of contestants. When she isn't making fun of other women with her mean girl associate Irina Solomonova, she's flirting with another's fiancé. Micah's female Love Is Blind co-stars have expressed their distrust in her. She said yes to Paul Peden in the pods after turning down Kwame Appiah, but whether she is happy with that decision is unclear.
Fans can add spoiler to the list of problematic traits as a stranger to Micah is now claiming that she dished on her Love Is Blind relationship nearly a year ago. In a video, TikTok user @kathryn.7.7 claimed to have met Micah and Paul in May 2022, and that Micah disclosed that they met on a dating show.
The TikTok user said that Micah did not reveal what show but that in outlining the premise, it was evidently Love Is Blind. She also allegedly said that she and Paul are no longer together. The video showed Micah and Paul in the pool, and a video of the woman and her friends hanging out with the couple.
Love Is Blind's Micah Makes Big Claims About Relationship With Paul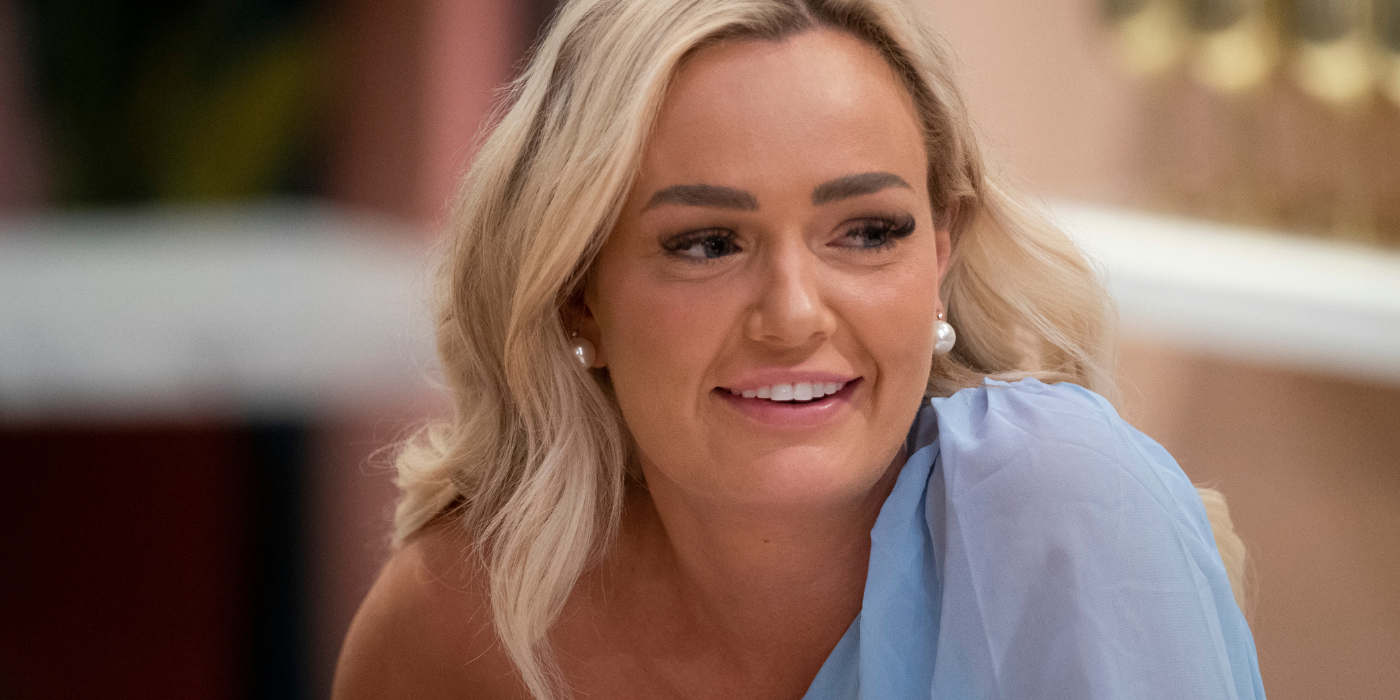 The validity of these claims, although convincing, cannot be fully determined. However, Micah may have spoiled her Love Is Blind storyline with the details she allegedly revealed. Micah supposedly described her relationship with Paul as "forced" due to filming having just ended. The TikTok user claimed that in May 2022, Micah was living in Scottsdale, which already poses some uncertainty of truth as Micah is an assumed resident of Seattle, where the better part of Love Is Blind season 4 was filmed. There are a lot of red flags and questions surrounding this claim but, if true, Micah did in fact reveal the outcome of Love Is Blind season 4.
The most exciting and suspenseful moments of Love Is Blind are the weddings. There's uncertainty about the couple's decisions until the very moment they are asked at the altar. Whether they agree to marry does not always determine the couple's outcome, as sometimes one or both aren't ready to commit but do wish to continue their relationship. However, if Micah revealed that she was no longer with Paul, that is more of a spoiler than just simply stating that they weren't married. Hopefully, Micah is made aware of and addresses these claims because answers are warranted to the questions this alleged incident raises.
A major facet of the Love Is Blind experience is witnessing how the couples navigate their engagement before their decisions to marry or not are revealed. Reality TV stars, especially those on dating shows, are often held to some contract outlining their promise to refrain from disclosing details for that very reason. The viewer experience is toast if a couple's status is revealed before it airs. Micah might have been allowed to say she was on a dating show, but it's unclear how far she can go with details. Love Is Blind is not only a top show on the most popular streaming platform, but its premise is also distinctive.
Love Is Blind season 4 streams Fridays on Netflix.
Source: @kathryn.7.7/TikTok