[ad_1]

Peacock has taken a big swing with Mrs. Davis, and the ambitious series is paying off with huge reveals and exciting twists in every episode. Co-created by Tara Hernandez (Young Sheldon) and Damon Lindelof (Lost, The Leftovers), the genre-blending show stars Emmy nominee Betty Gilpin as a nun on a mission to find the Holy Grail in order to destroy the AI currently controlling the world with a suspiciously benevolent hand. A highly unusual love triangle also takes center stage, as Jake McDorman plays her ex-boyfriend and mission partner Wiley while Andy McQueen plays her current husband Jay — who is literally Jesus.
David Arquette, fresh off the Scream franchise, appears throughout Mrs. Davis as Lizzie's (now known as Sister Simone) father Monty. He was a magician who died in a horrifying and public fashion trying to bring magic back, and Simone has laid his death entirely at the feet of the AI known as Mrs. Davis. Episode 6, however, revealed why her mother Celeste (Elizabeth Marvel) remains convinced he is still alive. Only Mrs. Davis knows the truth, but it appears too messed up for either Simone or her mom to confront directly.
Related: 7 Best New TV Shows On Peacock
Screen Rant spoke to Arquette about his audition process for Mrs. Davis, the nerves it takes to perform a magic show on stage, and his respect for female costars Betty Gilpin and Elizabeth Marvel.
David Arquette on Mrs. Davis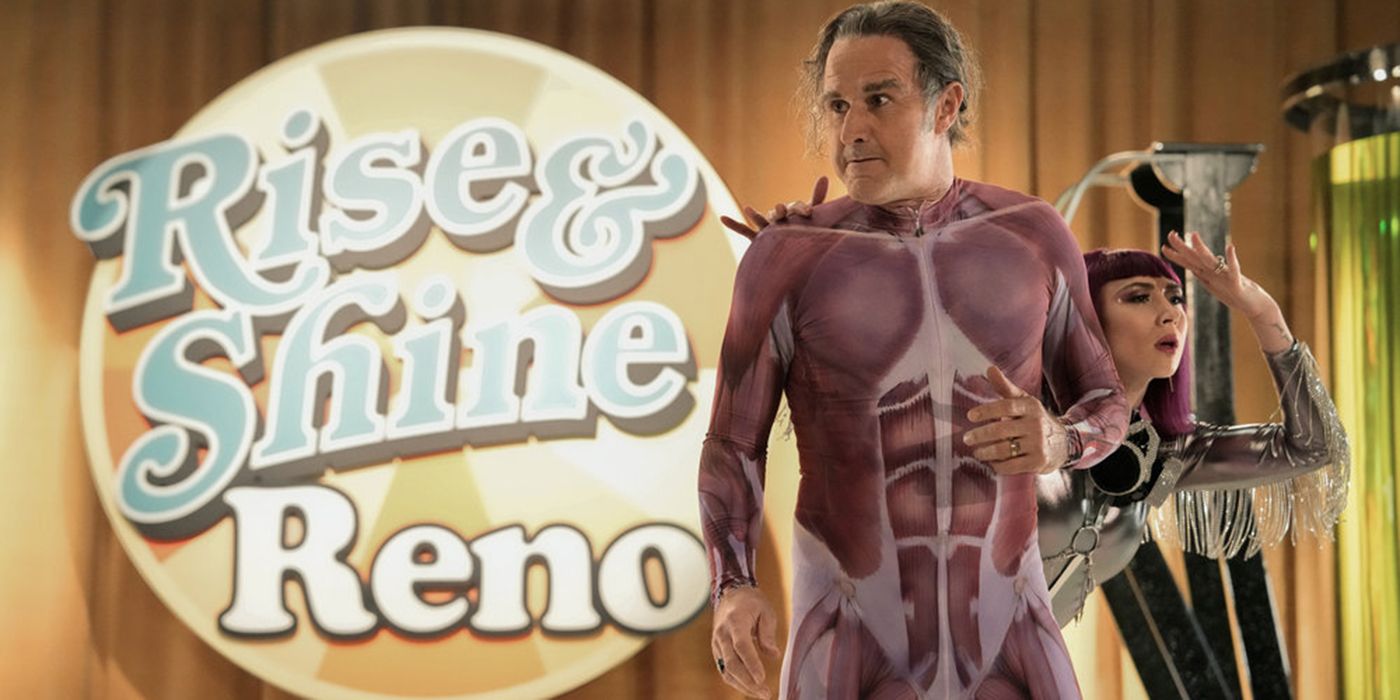 Screen Rant: I have never thought about the link between magic, faith, and technology. But then I remember the "Any sufficiently advanced technology is indistinguishable from magic" quote. So, how does it feel to play a magician in a series about omnipresent technology?
David Arquette: I loved it. I've always been a fan of magic, and it was kind of a dream role to be able to play a magician. I did a video audition and send it in, and I did a little a few magic tricks. You send all these things in, and you never hear about getting jobs through auditions like that. But then I got this one, and it was so exciting. To be able to work with such incredible actors and writers and producers and directors on the show really floored me, and it turned out so exciting.

It's a unique take with such a strong character in Simone on this quest to destroy AI. There's just these little subtle layers of humor, and underneath there's this deep pain and trauma that she's gone through, and even religion. It's kind of amazing that they've linked all this together. I really love that it's a show where you can completely sit back and just allow them to take you on this adventure. This is like nothing you've really seen. Even the poster's coloring is so vivid in its expression; it's pretty amazing.
Are there any relationship dynamics that you are most invested in as a viewer? Are you Team Jay or Team Wiley as Simone's father?
David Arquette: I'm kind of Team Jay. I don't know why. I love that she and Wiley grew up knowing each other and have this past, but there's something about her relationship with Jay. I got to hang out with Andy McQueen a little, and he's just such a tremendous actor. He's just so brilliant in this show that I was intimidated.

But I also got to work with Betty Gilpin and Elizabeth Marvel, with powerful directors and writers, and I just got it through an audition on tape! I show up, and when we do the rehearsal, I'm super in my head and doubting everything, so much so that it's hard to memorize three pages of dialogue. You have to get to this place where you're really zoned in. It helped that I had an amazing director on episode 6 who gave me some really great direction. I took it home, I really studied, and I came back a lot smoother.
You mentioned Elizabeth Marvel, and I've got to say that Celeste is kind of a hater. But she and Monty are partners, which makes me wonder how they got to the breaking point. Did you and she have a backstory for your relationship?
David Arquette: I have one in my mind more than anything, but they're so easy to work with that I'm just trying to keep up with them. They're both incredibly powerful female forces and just strong women. Meanwhile, I'm this kind of meek character who is only confident when he's on stage as a magician. It's fun to play the different layers, for sure.
You have several scenes with young Lizzie, played by Stella Grace Fitzgerald, but we get to see you with Betty Gilpin's Simone this week. What is it like to witness both sides of her?
David Arquette: Stella was great. I'm always amazed by young actors who have that inner calm and can memorize their lines. She's so talented, and I was super impressed. I was also so nervous on stage. I had to do this speech hundreds times in front of an audience that was, I'm sure, so sick of it at that point. I know how it feels to just keep up the energy. But they were really invested; it was great.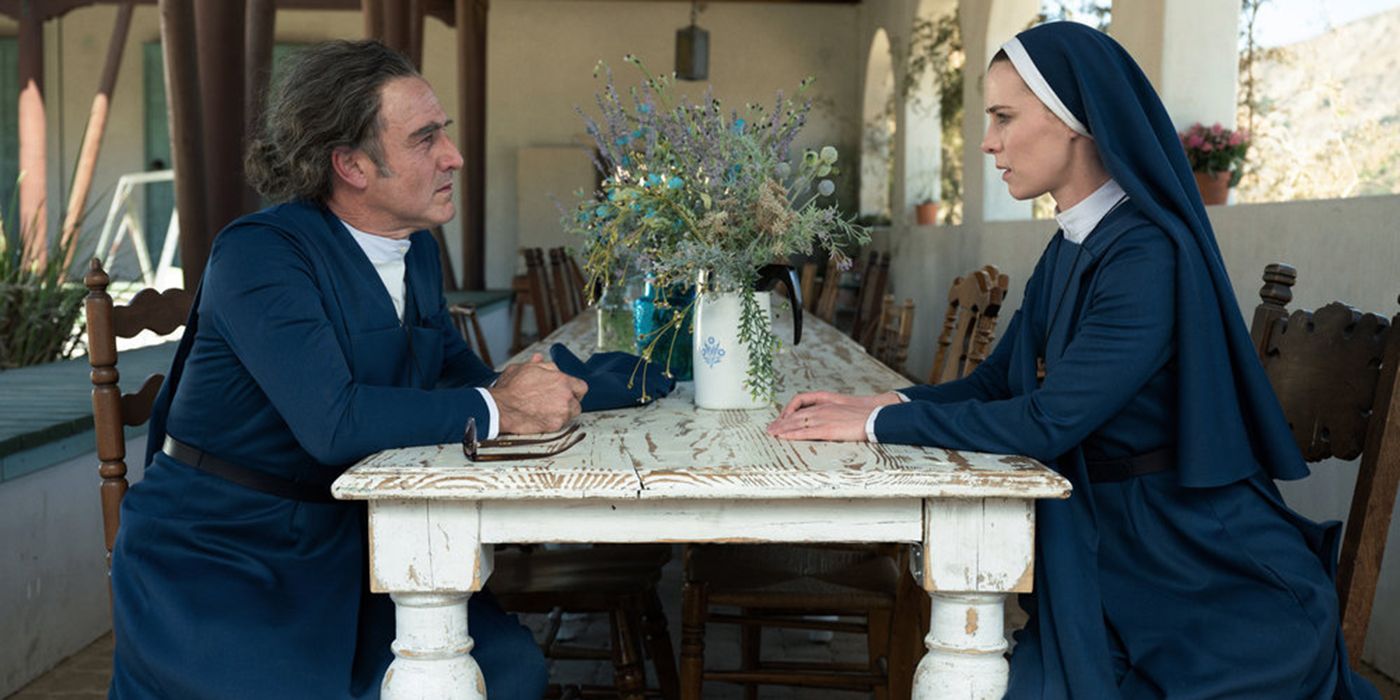 Simone blames Mrs. Davis almost exclusively for Monty's death. What would he say looking at her mission now?
David Arquette: I think Monty blames Mrs. Davis for ruining magic. She's given everybody the secrets, which is just so unfair. Magic is one of the beautiful arts of our culture, so he was very upset. I think he's definitely behind her taking Mrs. Davis down.
When I first heard that Damon Lindelof and Tara Hernandez had joined forces for this, I was shocked by the idea of Young Sheldon meeting The Leftovers. What do you think makes them such an effective and creative partnership?
David Arquette: I just think they really work well together. Tara's the showrunner, and she really guided the ship. Damon helped to build this world, though, and together they they have a humor that's really sweet and not over-the-top. It's a really delicate balance, and they cast it really well to get people who can walk that fine line.
Has the show made you rethink your relationship with technology or AI in any way?
David Arquette: Yeah, I haven't downloaded any AI on my phone or let it access my world. Because I just don't know who's snooping on us, and it's all kind of creepy. Who knows? In general, I hope the kind people of the world prevail.
I have to admit that I have yet to see Scream VI, as I'm still mourning Dewey. Can you help me heal this wound by sharing what other films are coming up for you?
David Arquette: Thank you. I have a film coming out, which was called Good Grief, but it's called [The Good Half] now. It's premiering at Tribeca, and it has a wonderful cast. Elisabeth Shue, Matt Walsh, Nick Jonas… I had fun with that, although I played another jerky guy. It's funny, because the older I get, the more jerk roles I get to play with. It's time to be the nice guy again.
Speaking of your prodigious career, it is the age of reboots and revivals. Is there any project of yours that you would love to see a reboot of?
David Arquette: Never Been Kissed. I love that film, just as a sweet romantic comedy. I'd love to see where those characters are now.

Then maybe Eight-Legged Freaks as a creature feature. I just don't think there's enough of those little silly things. And when they do it right, it becomes like Stranger Things. There are creature features, but I think they're just not done enough. And then Ready to Rumble. Bring back the wrestling and that whole world; maybe bring back some of the guys from WCW in that movie.
About Mrs. Davis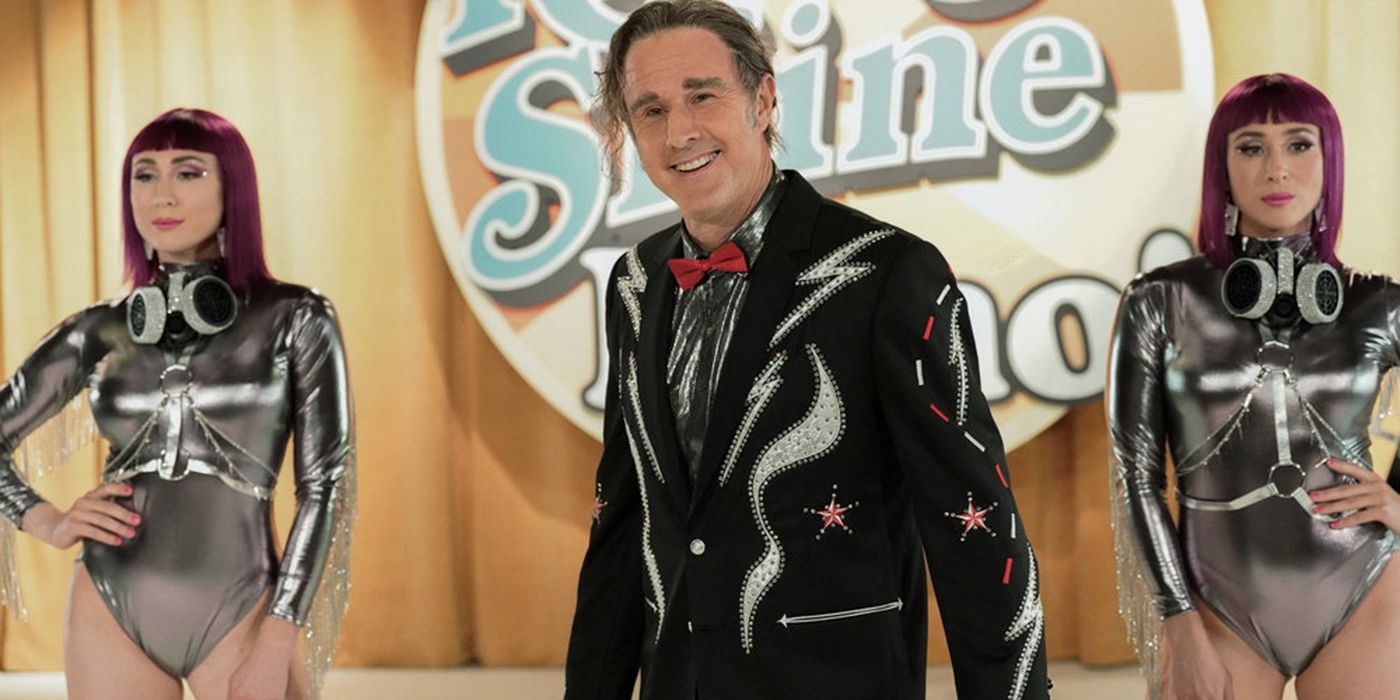 Sister Simone partners with her ex-boyfriend Wiley on a globe-spanning journey to destroy Mrs. Davis, a powerful artificial intelligence.
Check out our interview with Chris Diamantopoulos as well.
The first 6 episodes of Mrs. Davis are available to stream on Peacock, with new episodes releasing every Thursday.
[ad_2]

Source link