Upcoming episodes of the anime Boruto: Naruto Next Generation will be adapting Sasuke's Story, a light novel that was recently adapted into a manga.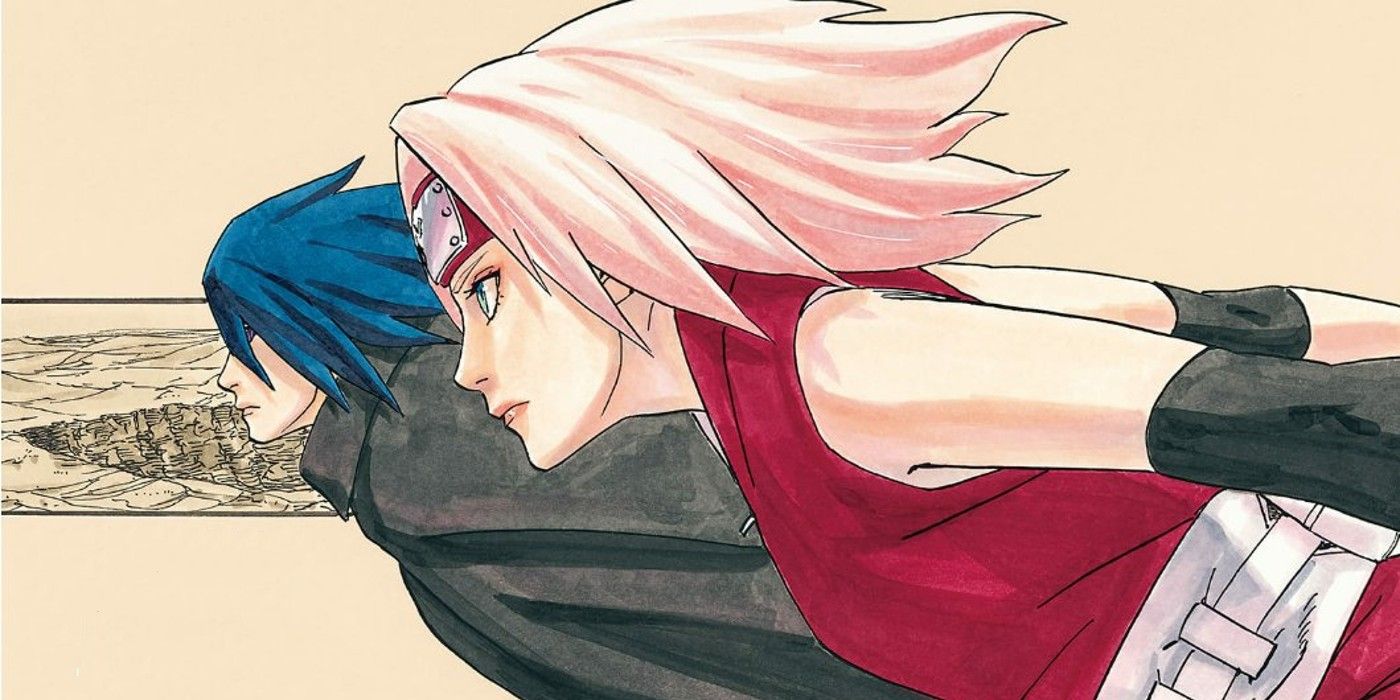 Naruto fans will be seeing more of one of the series' fan-favorite original characters, as Sasuke will soon be in the spotlight. Sasuke Retsuden – also known by its translated name Sasuke's Story – The Uchiha and the Heavenly Stardust – will be adapted. The series was recently translated and serialized by VIZ Media, but fans will have a new way to experience the story very soon.
On Twitter, Shonenleaks shared the news about the upcoming adaptation. Sasuke's Story will be adapted and integrated into Boruto. Episodes involving this story will begin airing January 8. Sasuke's Story was originally published in 2019 as a light novel written by Jun Esaka with illustrations from Kishimoto. This past summer, the light novel – along with two others – was translated and published in English. This year, the story has also been adapted into manga form by Shingo Kimura. It is currently serializing with Shonen Jump. Fans won't have to wait long to see the titular hero heading off to a new adventure with his wife, Sakura.
Related: Naruto's New Sequel Has Kakashi Fulfill His Lifelong Dream
Thus far, the series has been rather well-received given it only having four chapters released on the Shonen Jump app for its manga adaptation. This story features Sasuke and Sakura as a husband-wife duo. Sasuke must find a cure for an illness Naruto is suffering from. He begins trying to retrace the steps of the Sage of the Six Paths, who is known to have suffered from a similar illness. Along the way, the couple will face new struggles, including dinosaurs – which have already captured fans' attention given the lack of the prehistoric creatures' presence in Naruto's world up to this point. Considering the trials that the two faced in coming together, long-time fans of the Sakura and Sasuke pairing will have a lot to look forward to. Sakura will also get a chance to shine in this new story, giving her much more screen time – if the anime arc stays mostly true to the light novel and manga.
Sasuke Can Give Naruto a Better Sequel Than Boruto
Though it does have its fans, Boruto: Naruto Next Generations has thus far failed to give many fans the same sense of attachment to it as its predecessor. The series ebbs and flows when it comes to reader interest and has thrown a lot of new concepts into the story's world. Technology has played a much bigger role than it ever has before. Additionally, there have been criticisms of characters from Naruto being handled poorly compared to their original iterations. However, the reception to Sasuke Retsuden has been much warmer, partially thanks to it following two important characters from Naruto.
The most curious thing about this particular adaptation in regards to the anime is that it takes place sometime before Boruto. The series is already up to around 279 episodes, so this could possibly be a flashback arc. It will be interesting to see how it is incorporated relative to current events happening within the series. Naruto fans can see the anime adaptation of Sasuke's Story – Sasuke Retsuden – when the arc begins airing on January 8, 2023.
More: Naruto Finally Delivers the Sasuke & Sakura Moment Fans Have Demanded
Source: Shonenleaks