Temuera Morrison has officially weighed in on Boba Fett's absence from The Mandalorian season 3. After the fraternal bond that has been built between Boba Fett and Pedro Pascal's Din Djarin thus far, many a theory was raised online about the former's appearance in the third outing of The Mandalorian. However, these hopes were quashed with the release of The Mandalorian season 3, episode 8, proving that Morrison's iconic Mandalorian was left out of the season's proceedings.
Related: Disney Has Done What George Lucas Couldn't: Killed Boba Fett
As reported by Comicbook.com, Temuera Morrison has addressed his character's absence from the show. During an interview at SUPANOVA Comic Con & Gaming convention, Morrison stated:
"I was supposed to be in The Mandalorian Season 3 but nobody rang me. I was waiting for the phone call in New Zealand, waiting and wanting to give up. Well that Mando guy stole a few chapters of my book… I'm sure this guy is… ah… ruining my show. But I couldn't say anything. I'm not the writer, so I have to bear it I guess."
While these comments may seem confrontational and overly cynical from Morrison, it is worth pointing out that the actor has always been humorous and unserious in nature. These comments were likely made in jest, specifically about Mando ruining The Book of Boba Fett. Regardless, it is likely true that Fett was planned for The Mandalorian season 3, with the obvious changes made to the season altering this, unbeknownst to Morrison. This would naturally come as a disappointment to the actor, who has been incredibly committed to Star Wars since the release of the prequels.
Could Boba Fett Return In The Mandalorian Era?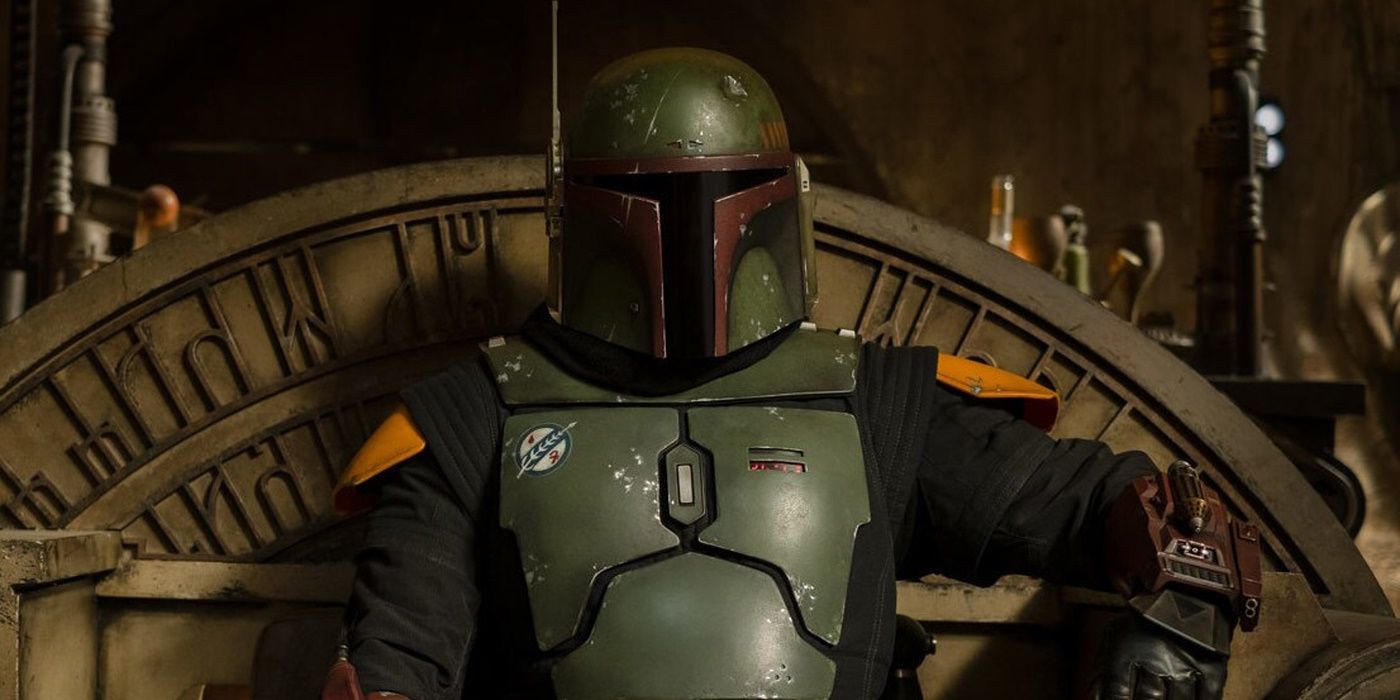 This begs the question though, of whether Boba Fett will ever return to The Mandalorian era. It is hard to imagine he will be completely written out of the overarching story of The Mandalorian and its spin-offs, especially given the focus Morrison and Fett received in The Mandalorian season 2 and The Book of Boba Fett. Despite the less-than-stellar reaction to the latter, it is difficult to imagine Jon Favreau and Dave Filoni completely sidelining the character as a result, who will hopefully appear in The Mandalorian season 4's story.
After all, the recent announcement of Dave Filoni's Mandalorian-era film at Star Wars Celebration 2023 makes Fett's future appearance more likely. Given that Boba Fett is a character with an established history with the Empire, it would be a missed opportunity not to have him return to face off against Thrawn alongside the other Mandalorian-era characters. Similarly, The Book of Boba Fett was left open-ended, with plot points such as Cobb Vanth's fate left uncertain. For these reasons, alongside Morrison's fantastic performance and commitment to the role, it is hoped that Temuera Morrison's Boba Fett will feature in The Mandalorian era's continued future.
Source: Comicbook.com