One original Frasier star wants to appear in the revival but he's well aware that it may not happen. Kelsey Grammer spearheads the Paramount+ reboot both in front and behind the screen, reprising Frasier Crane and serving as an executive producer. He has confirmed that some characters from the Seattle-based series will appear in the Frasier revival, although none of them will be mainstays.
In light of that, Anthony LaPaglia tells Globe World News Echo that he is eager to reprise his role as Simon Moon — Daphne's no-good brother in the new Frasier show. However, he is being realistic that he may not be brought back in the Paramount+ revival. Read his full quote below:
"I would do it in a heartbeat. But I'm pretty sure that I'm not in the architecture of the new [series]. I think the new one will be slightly different. John Mahoney is not there, and I don't think David Hyde Pierce is in it either. I don't know what form is taking, but I'm perfectly happy with what I did. It was great fun at the time. And sometimes revisiting things could spoil that memory. I hope it does well. I certainly want to know how it all unfolds."
Related: Lilith Isn't Frasier Reboot's OG Guest Star, But These 5 Characters Could Be
How Can Simon Return In The Frasier Revival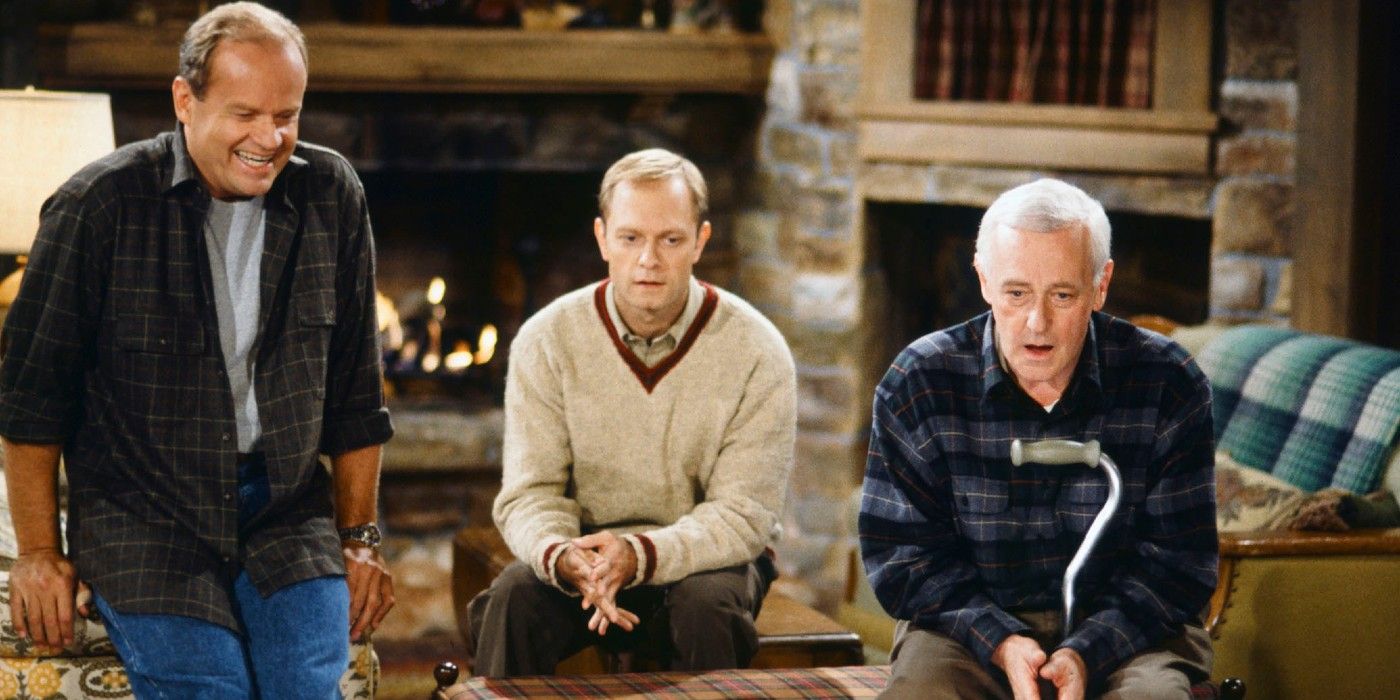 Introduced later in the Frasier's run, Daphne's brother wasn't exactly a great guest to the Cranes. Perpetually drunk with barely having any respect for boundaries, he was a disruptor in the show. For the most part, he was annoying, but he was also a great source of comedy. Then again, since he wasn't exactly a major character in the show, it's understandable that Grammer isn't keen on bringing him back.
That being said, in the event that the Frasier revival decides to feature the character, the involvement of Niles and Daphne's son, David could pave the way for his visit to Boston. It would be great to see what the young Crane's relationship is with his uncle. David Hyde Pierce and Jane Leeves will likely not appear in the reboot, so it would be nice for a Moon family representative to appear in the Paramount+ endeavor.
Only Frasier will be the original Crane in the revival. Niles and Martin Crane are somehow already replaced with Freddy and David, so seeing someone from Daphne's side will be great to evoke nostalgia for long-time fans of the Cheers' spin-off. With the Frasier reboot still in production, perhaps he could still find a way for Simon to return in time for season 1.
Source: Globe World News Echo