The Kindle Paperwhite is one of the best e-readers on the market, but when deciding to buy Amazon's mid-tier Kindle, should you get the regular version or the pricier Signature Edition? In the past few years, Amazon's matured its hardware offerings in really amazing ways. Today, Amazon makes Android tablets, smart speakers, fitness bands, wireless earbuds, and even personal robots. For a company that started out selling books online in the 1990s, it's been a pretty dramatic shift to witness.
One of the best Kindles currently available is the Kindle Paperwhite. It has a compact design, capable features, and a tempting MSRP of just $140. Alongside it, however, is also the $190 Paperwhite Signature Edition. Both e-readers look virtually identical and share a lot of similar features — so what makes the Signature Edition worth the extra $50? At their core, the regular Kindle Paperwhite and the Signature Edition are effectively the same. Both feature an ultra-lightweight design, a 6.8-inch touchscreen display, and an IPX8 rating that keeps the e-readers protected against fresh and seawater.
Related: Amazon Kindle: How To Exit A Book & Get Back To Your Home Screen
Why The Kindle Paperwhite Signature Edition Is Better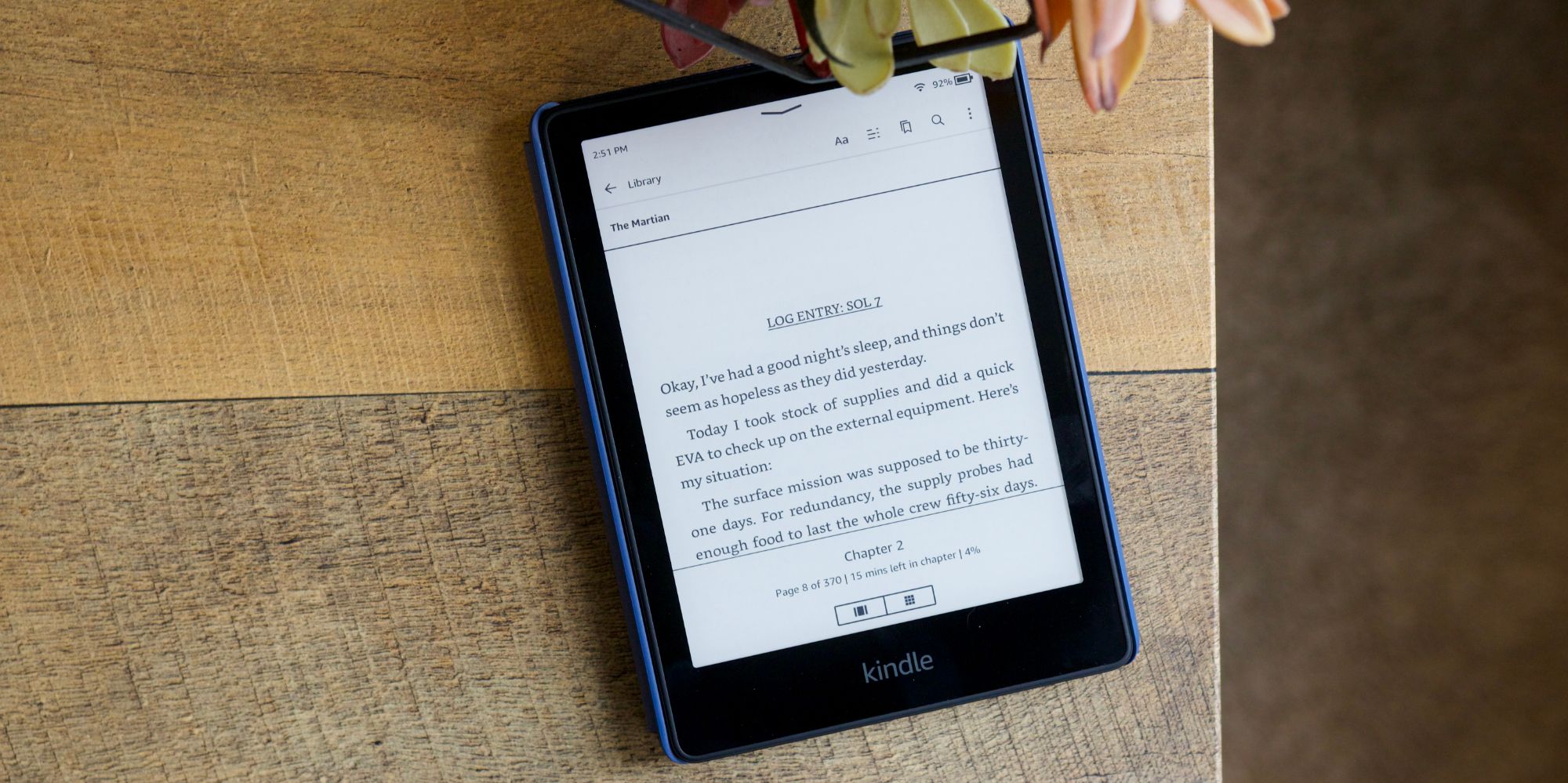 Battery life is the same, too. Users of either Kindle can expect up to 10 weeks of use per charge. When the battery does eventually die, there's a USB-C port for refueling. Furthermore, the software experience is identical whether someone buys the regular Kindle Paperwhite or the Signature Edition. Both Kindles support e-books, audiobooks, Amazon's Kindle Unlimited subscription, free library rentals from Libby, and integrated access to Goodreads.
So what makes the Signature Edition worth the extra $50? It all comes down to a few small hardware improvements. For starters, it has more room for your virtual library. The regular Kindle Paperwhite is equipped with 8GB of storage, whereas the Signature Edition has 32GB. The 8GB in the normal Kindle Paperwhite is enough space for folks exclusively reading e-books. However, if you want to download multiple audiobooks at a time, the extra storage is probably reason enough to get the Signature Edition.
Another perk of the Paperwhite Signature Edition is its automatic light adjustment. Both models have 17 LEDs to change the brightness and temperature of the screen's light. Where users of the normal Paperwhite have to make these changes manually, the Signature Edition has an ambient light sensor that does this automatically based on the room it's in. And, last but not least, only the Kindle Paperwhite Signature Edition pairs its USB-C port with Qi wireless charging. If someone has a Qi charging pad or stand in their house, they can place the Signature Edition on top of it and charge its battery without plugging in any cables.
Ultimately, this decision comes down to one crucial thing: storage. There's no way to expand the Paperwhite's memory after buying it. If someone thinks there's even a possibility they'll go beyond the standard 8GB of room, spending an extra $50 for the Signature Edition is money well spent. The automatic light adjustment and wireless charging are nice perks to go along with it, but they aren't nearly as critical as the quadrupled storage amount. Not everyone needs to make that upgrade (especially if they're mostly using e-books instead of audiobooks), but it's an important thing to consider before pulling the trigger.
How Many Books Can The Kindle Paperwhite Hold?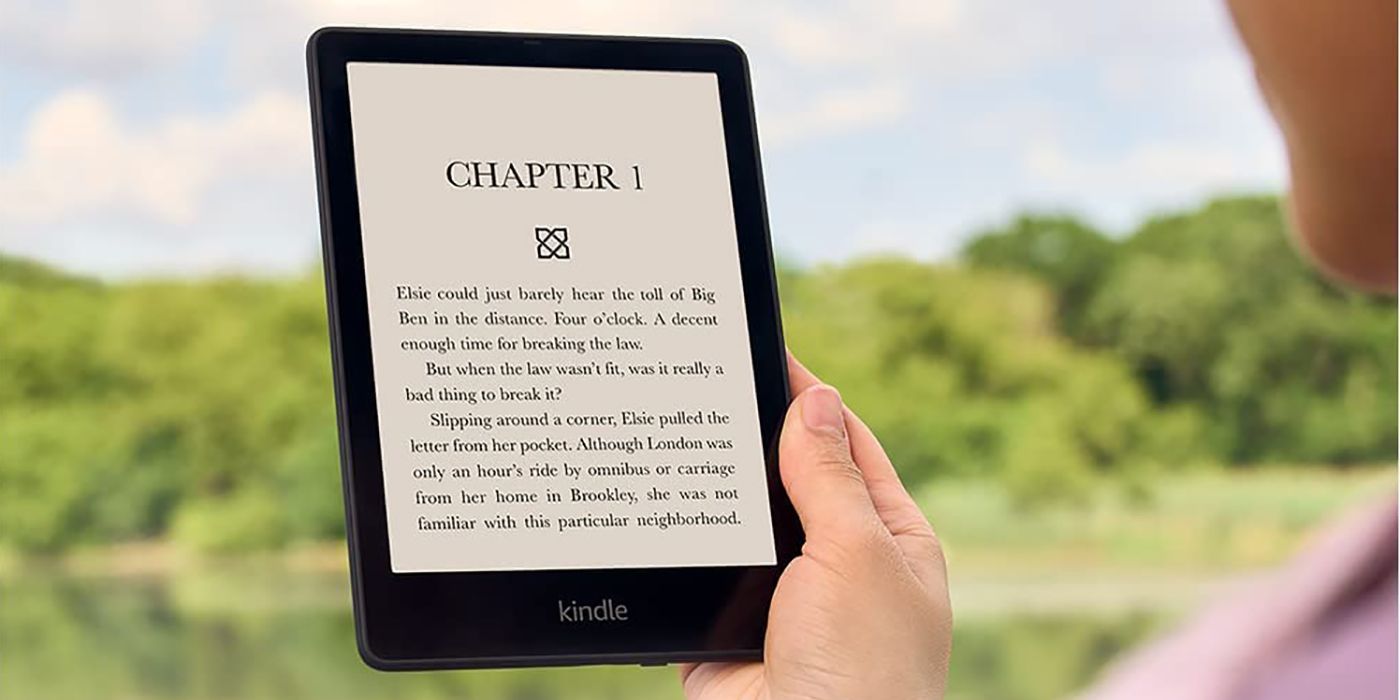 The Kindle Paperwhite comes in a choice of 8GB and 16GB storage, while the Signature Edition comes in a single 32GB storage size. On average, an 8GB Kindle can hold about 3,000 books, after taking into account the operating system and other software features that take up about 2GB of space. This is calculated assuming the average ebook is about 2MB in size. Larger ebooks may take up more space, but even then, an 8GB Kindle can easily store thousands of books.
Similarly, a 16GB Kindle can store about 7,000 books, while a 32GB Kindle can store up to 15,000 books. Given that Kindles come with free cloud storage, users who are running out of space can just delete books from their library and download them again if they need to. While an 8GB Kindle will suffice for users who read only ebooks, those who also enjoy reading comics or listening to audiobooks would do well to pick up the 16GB Paperwhite or 32GB Signature Edition.
What About The Kindle Oasis?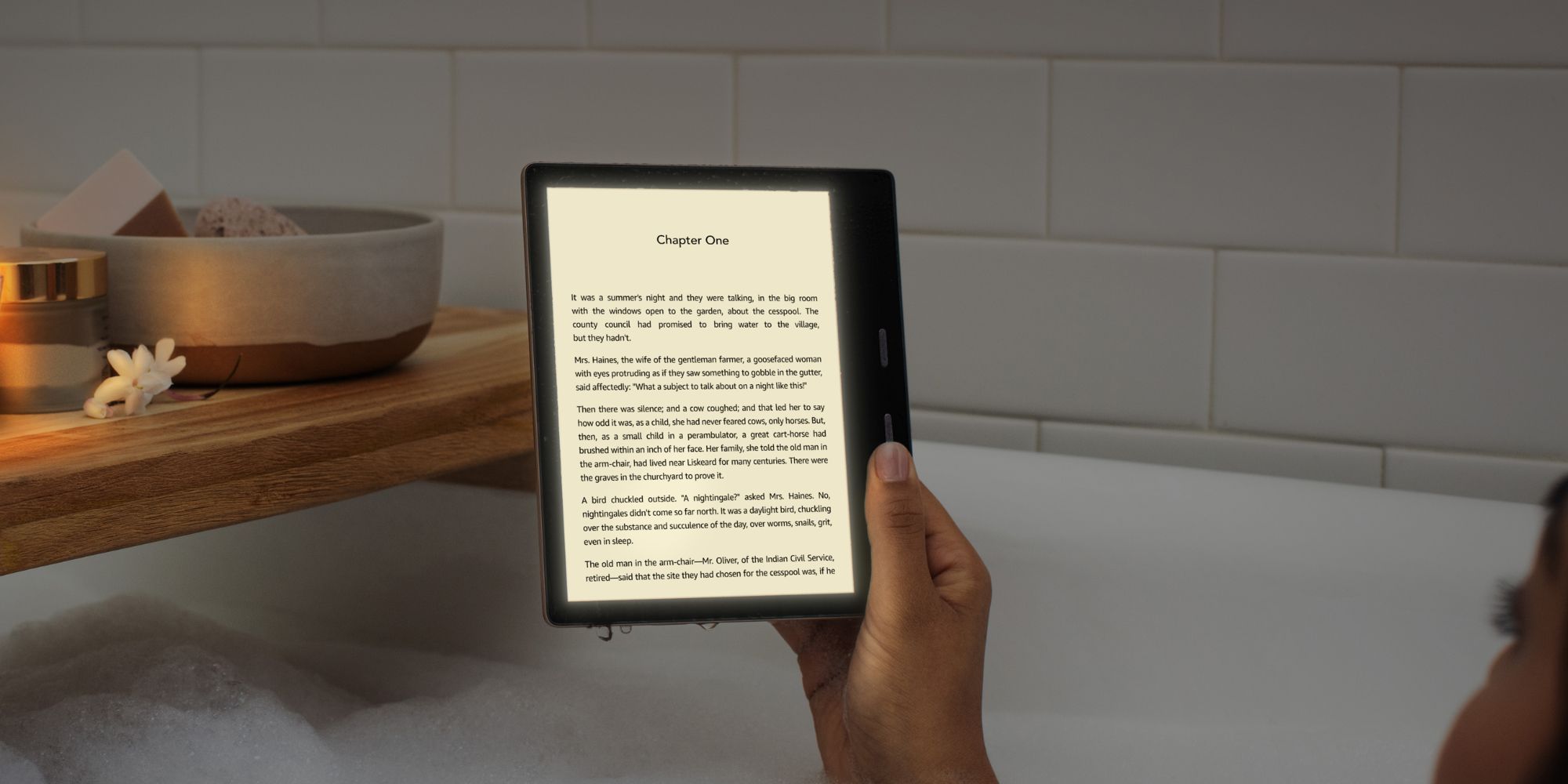 Avid readers might also wonder how the Kindle Paperwhite Signature Edition stacks up against Amazon's flagship e-reader, the Kindle Oasis which is priced at $300 (or $280 with lock screen ads). To begin with, both devices have a similar 300 PPI display, but the Oasis has a bigger 7-inch screen that comes with 25 LEDs (vs. 17 on the Signature Edition). However, the Oasis does include a hand grip with page turn buttons, which makes it much easier to hold and navigate. It even comes with automatically rotating page orientation, which is useful when switching the e-reader to a different hand while reading. The Kindle Oasis also comes in a cellular version that offers free LTE connectivity to buy and download e-books from the Kindle Store. However, the cellular version is significantly more expensive than the Wi-Fi variant at $350.
The Signature Edition does come with a few features that the Oasis doesn't have, including a USB-C port, wireless charging, and longer battery life (up to 10 weeks vs. up to 6 weeks). As for the similarities, both Kindles offer 32GB of storage (the Oasis also comes in a cheaper 8GB version) and an IPX8 water-resistance rating. When it comes down to it, the Oasis is the better Kindle if a larger display, ergonomics, and access to cellular connectivity are important. The Kindle Paperwhite Signature Edition has it beat in every other department, making it the best Kindle for most buyers.
More: Amazon Kindle (2019) Vs. Kindle (2022): Should You Upgrade?