Kiersey Clemons stars in the new romantic comedy Somebody I Used to Know. The movie follows Ally as she returns home to reevaluate her life after facing an unexpected professional setback. Once home, Ally has a chance meeting with her ex-boyfriend, Sean, and a young woman, Cassidy, who reminds her of a younger version of herself.
Somebody I Used to Know is Dave Franco's second time directing a feature. Franco co-wrote the screenplay with his wife, Alison Brie, who also stars in the film. Somebody I Used to Know features an impressive cast, including Brie, Clemons, Jay Ellis, Danny Pudi, Julie Hagerty, and Haley Joel Osment.
Related: The Flash Can Properly Introduce The First DCU Character
Screen Rant spoke with Kiersey Clemons about her new film, Somebody I Used to Know. Clemons explains how she infused humor into the character and how Dave Franco's experience as an actor impacts his directing style. Clemons also teases what fans can expect from her version of Iris West in The Flash later this year.
Kiersey Clemons on Somebody I Used To Know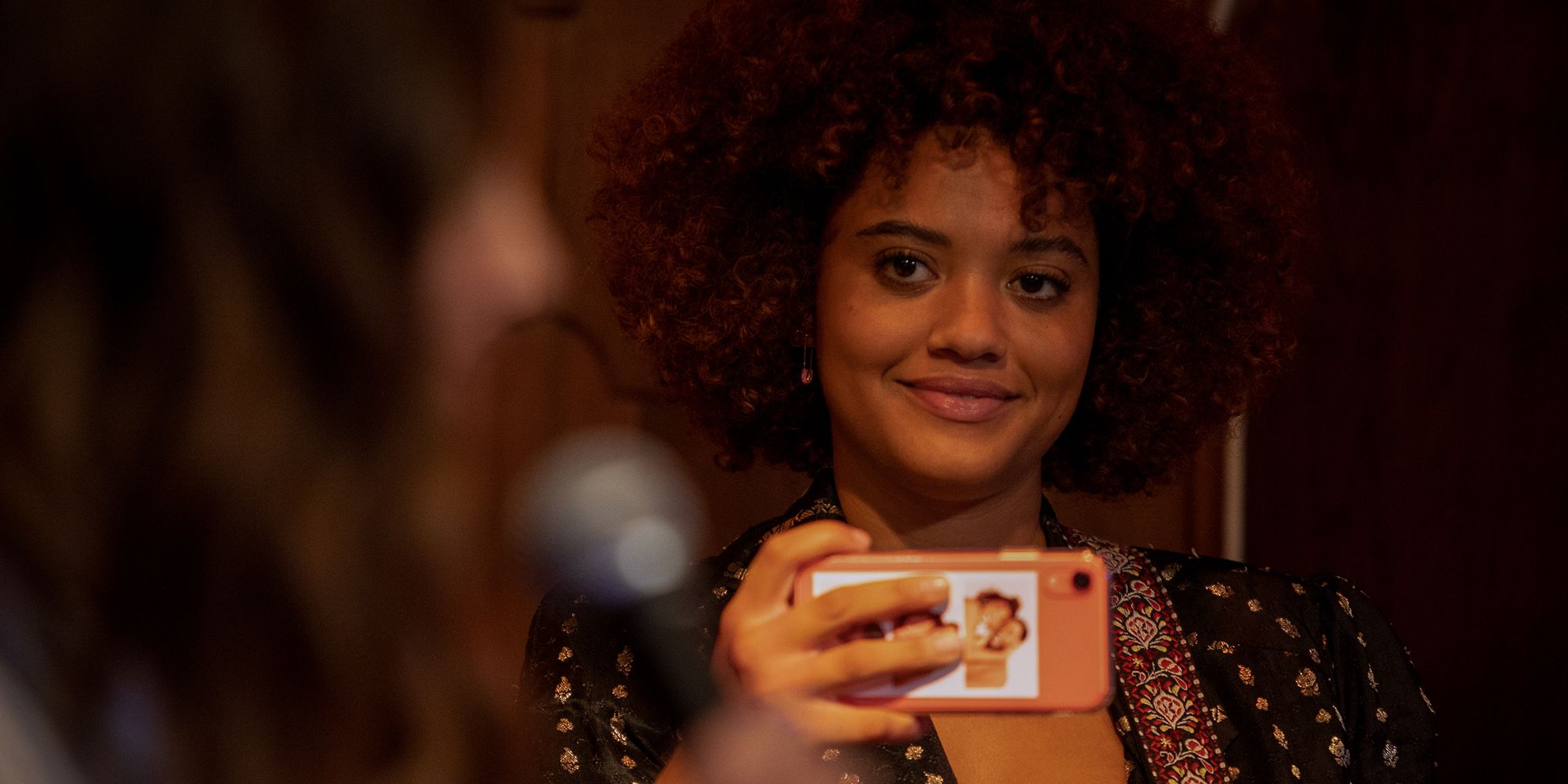 Screen Rant: Kiersey, amazing job on this film. I absolutely loved your performance and your character, Cassidy. She's introduced like the obstacle to our protagonist, Ally, but the more we dive deeper into the film, we root for your character. What was it like to peel back those layers when playing Cassidy?
Kiersey Clemons: I think that she is so chill. There's a lot going on in the inside, but she's very good at being present and allowing each moment to pass. And so I just peeled back the layers going through the script of when those moments, of when you kind of saw a different side of her, what really triggers her. And the questions that she has that you would never think that she was that person. You would just think she's hella chill and everything is easy for her. And she's laid back, but obviously that's not the case for any human because we all have things going on.
I love that Cassidy is bisexual, and that's just a part of who she is instead of the only driving force of her plot. Can you talk to me about the importance of that representation?
Kiersey Clemons: It was something that was already written in the script instead of me being like, "This character should be queer," which I really appreciated. And it's not something that we see a lot and it's kind of frowned upon in our community in this way. That's not really cool that people are like, "Yeah, but you married a man," and it shouldn't be that way, you know? She loves who she loves.
Dave Franco and Alison Brie both co-wrote this film, Somebody I Used to Know. Can you talk about working with them as collaborators?
Kiersey Clemons: Oh, I loved it. I already knew Dave, and I always wanted to do a rom-com. It's kind of cool to do a rom-com with a couple. It adds to the environment in this space, you know? And they both have such a great sense of humor and their personalities are so different that it's nice to collaborate and get ideas from each one, and then it gives the challenge of trying to meet in the middle, which I love. Actors love a challenge.
How does Dave's experience as an actor impact his directing style?
Kiersey Clemons: Well, for me personally, he's really good at directing each actor for what they need. But for me, because he's an actor and I trusted him in that way, honestly, sometimes I would be like, "Give me a line read. Just tell me how you want me to say it." Which isn't because I was being lazy, but it allowed me to then think about it in my own way. He interpreted it as being the director, but also as an actor, and then I was able to bounce off of that and use it.
What did you want to bring to the role of Cassidy that wasn't necessarily on the page?
Kiersey Clemons: I really wanted to bring a sense of humor, even in these moments where it could be played that, or written that, she's angry. Like the line where I say, "This bitch." She's not really like, "This bitch!" She's like, "This girl is too, too much." That stuff is really fun to play with and giving all these different versions of it.
Switching gears for a second, I'm really excited to see you as Iris West in The Flash later this year. James Gunn just wrapped the DCU slate, and he really hyped up The Flash.
Kiersey Clemons: Yeah, he did. He really did.
He really did. Now, we've seen a few different versions of the Iris West character played by different people, but can you tease anything of what we can expect from your Iris West in The Flash later this year?
Kiersey Clemons: I think that there's working off of Ezra [Miller] and knowing Ezra for so many years, really working off of them really influenced who Iris was. And really exaggerating kind of how opposite their personalities are, which Andy [Muschietti] was the one directing us in that way. Because you know me, I wanted to give her this big sense of humor, but Iris, she's very straight to the point. And there's conflict amongst them and a vulnerability that makes her feel more reserved. She doesn't exactly put it all out there, which is kind of what she has in common with Cassidy, which is interesting. I was not trying to connect that.
About Somebody I Used To Know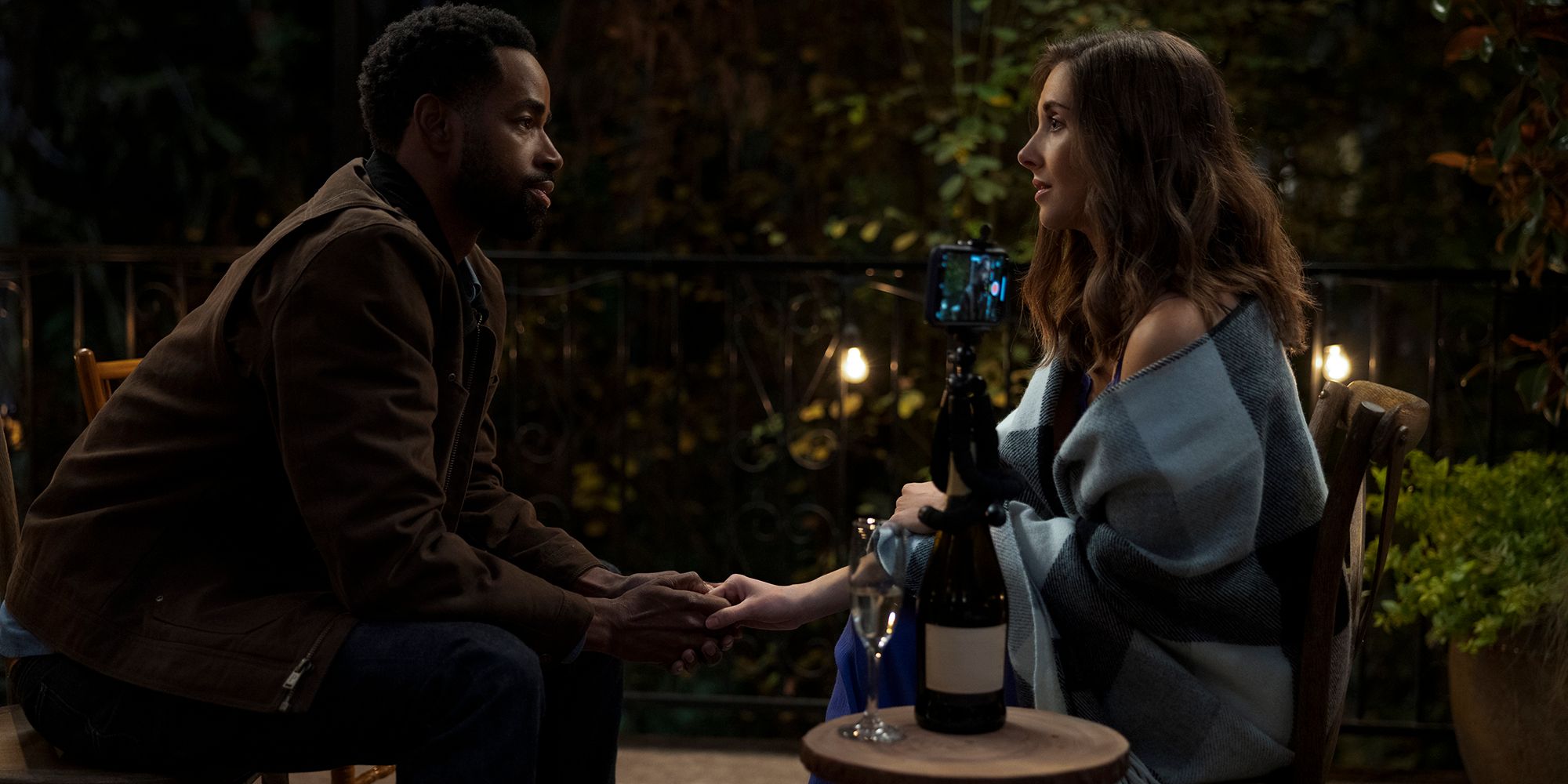 When Ally, a chronic workaholic, faces a setback with her dessert reality series, she decides to take a trip home to decompress and take a look at her life. While there, she has a chance run-in with her ex-boyfriend Sean, which makes her further question the life she has built. Ally's feelings are further exacerbated when she is introduced to Cassidy, who reminds her of the person she once was before becoming lost in the shuffle of her current life.
Check back for our other Somebody I Used To Know interviews:
Next: How The Flash Will Reset The DC Universe (& Why)
Somebody I Used To Know will be available on Prime Video on February 10.