Stranger Things' Eddie return chances gets a disappointing update from star Joseph Quinn as he reveals it's unlikely he will be back for season 5.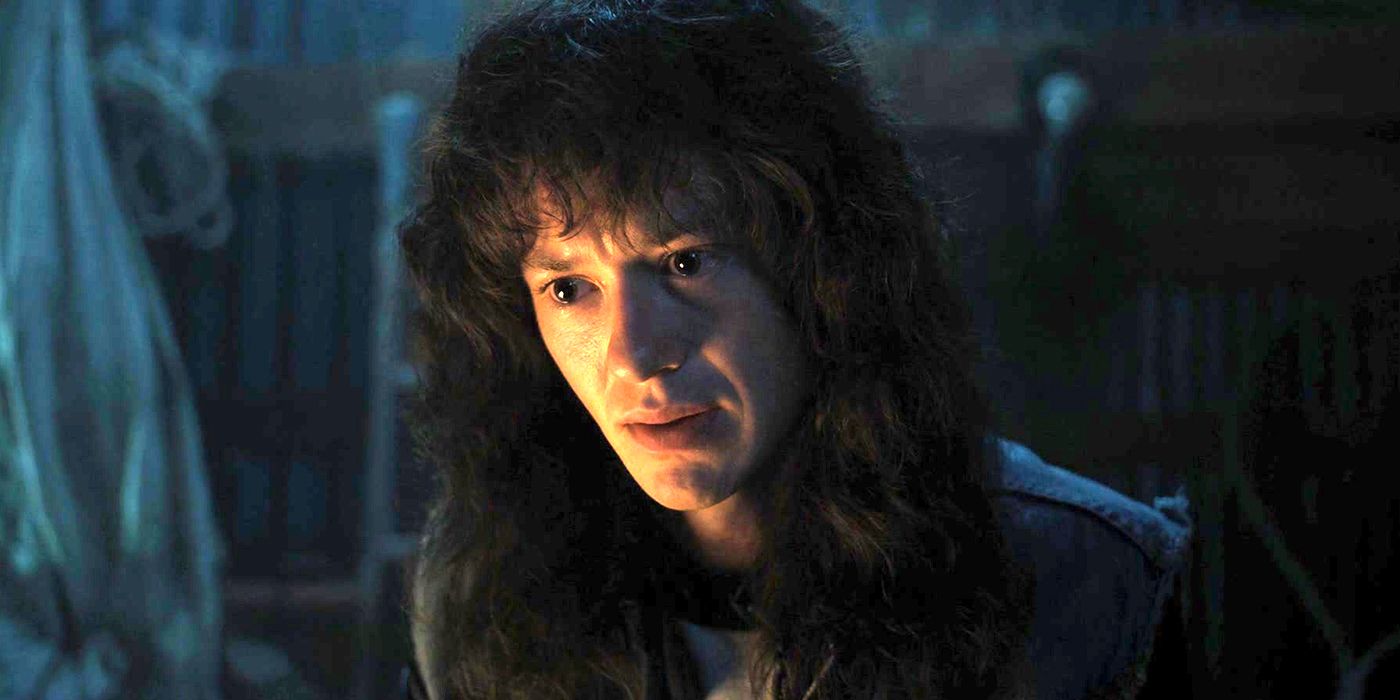 While fans of the show continue to call for his revival, Joseph Quinn has a disappointing response for Stranger Things' Eddie return chances. Quinn made his series debut in Stranger Things season 4 as Eddie Munson, leader of the Hawkins High Dungeons & Dragons group, the Hellfire Club, who becomes the town pariah over the murder of cheerleading captain Chrissy Cunningham by season villain Vecna. Going from coward to hero, Eddie was deemed a hero by Stranger Things fans when he sacrificed himself so Dustin could escape the Upside Down.
As production draws closer for the show's final season, Joseph Quinn made an appearance at London Comic-Con to discuss Stranger Things season 4 (via Metro). When asked about Eddie's return chances in season 5, the star offered a disappointing response for fans in attendance, stating that while he would "love" to come back, it was unlikely. See what Quinn said below:
I mean, they're shooting soon! I don't know… I'd love to be – I died. I think it's probably unlikely. That's my honest answer.
Related: Eddie's Stranger Things Death, Explained
Why Eddie's Stranger Things Return Shouldn't Happen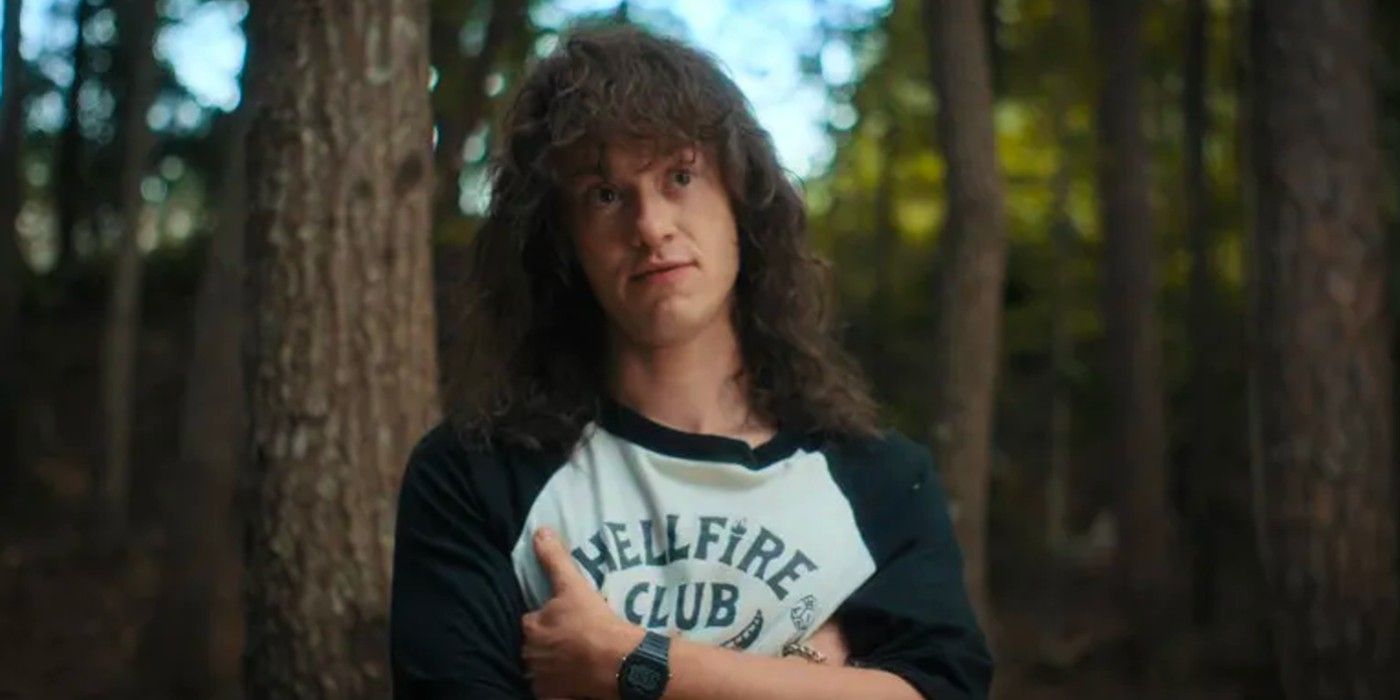 Heading into Stranger Things season 4 part 2, the writing all but seemed on the wall for Eddie, given the show's streak of killing off beloved supporting characters, as well as the difficulty of explaining his innocence to a skeptical Hawkins. In spite of this, audiences were left heartbroken by his death given the natural chemistry Quinn shared with both Gaten Matarazzo and Joe Keery, leading to calls for his Stranger Things season 5 return, and theories of his being transformed into a Vecna lackey in order to pull it off.
This marks Quinn's first proper addressing of Stranger Things featuring Eddie's return, though others have shared their thoughts on the matter. Maya Hawke previously expressed sharing sympathy with fans of the show who wanted to see Eddie come back, though noted that a sense of annoyance would arise if the show kept reviving seemingly dead characters. Producer Shawn Levy has been similarly blunt in why Eddie can't come back, admitting that while he and the creative team were similarly obsessed with him, it's "highly unlikely" he could return.
Despite the fervor surrounding the possibility, the reality is that a Stranger Things Eddie return would hurt both the show and character. Millie Bobby Brown infamously criticized the show for not killing off enough characters, to which creators the Duffer Brothers argued the Netflix series wasn't Game of Thrones and wouldn't kill off everybody at will. The general consensus took to agreeing with Brown, however, feeling that the survival of both Hopper in season 3 and Max in season 4 undermined the stakes of the show. One can hope the Duffers stick to their guns heading into Stranger Things season 5, which kicks off filming in June.
More: Millie Bobby Brown Is Wrong About Stranger Things DeathsSource: Metro