Quentin Tarantino is an admirer of the First Blood novel, but here's why he feels the Sylvester Stallone movie missed the point of Rambo.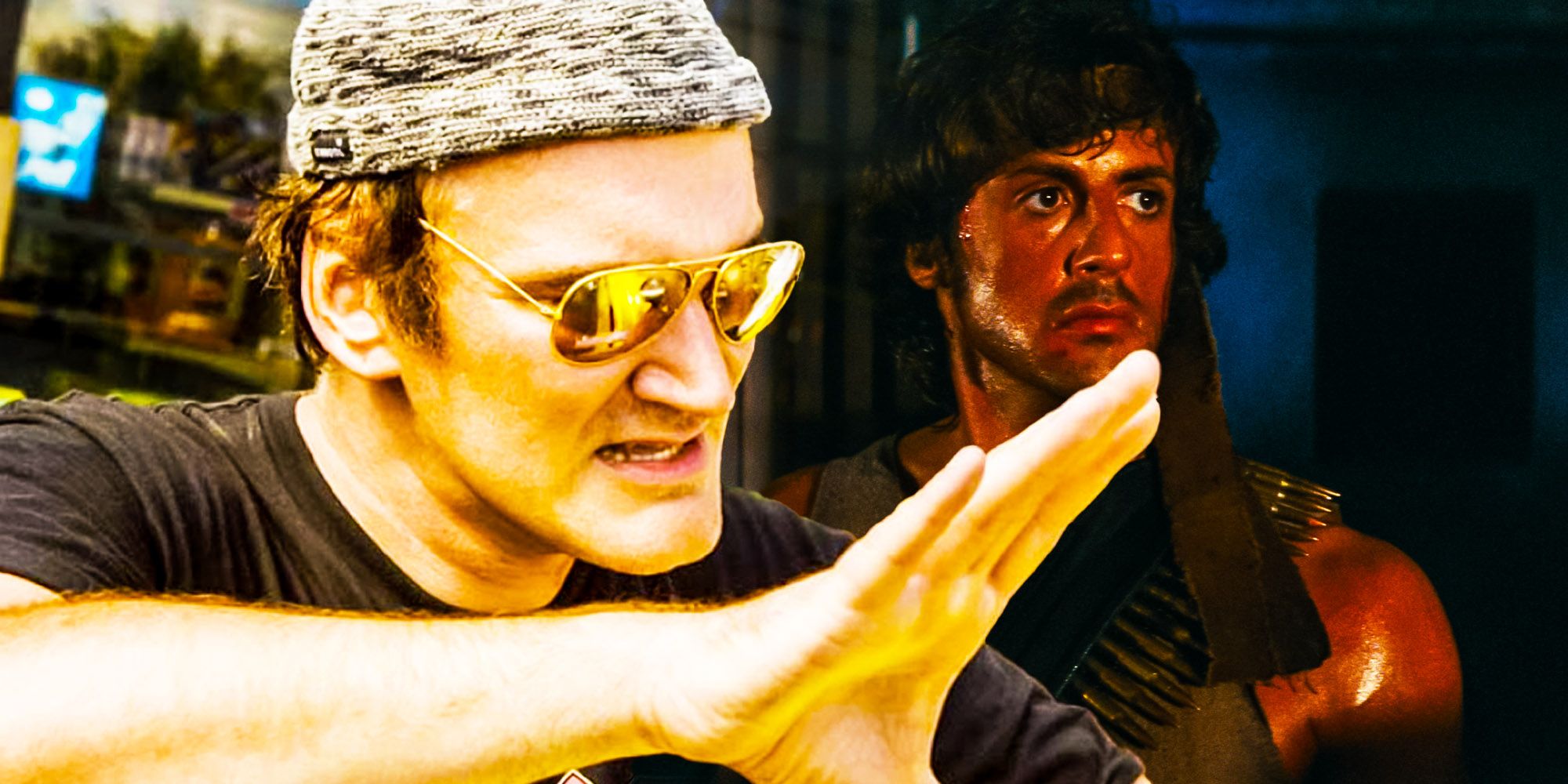 Quentin Tarantino thinks the original Sylvester Stallone First Blood misunderstood the novel – and he's not wrong. Tarantino unintentionally whipped up a lot of excitement in 2021 when he pitched a hypothetical remake of First Blood. He aimed to go back to the bleak tone of David Morrell's book, where John Rambo becomes a killing machine when pushed too far by the sheriff of a small town. Tarantino stated he wanted to make a straight adaptation that didn't sand off the edges of First Blood, with Adam Driver being his choice for Rambo while Kurt Russell could play the sheriff.
Considering Tarantino's upcoming tenth movie will also be his last – and he's sworn it will be an "original" concept – his take on First Blood will never come to pass. The original First Blood movie arrived in 1982, and while broadly faithful to the book, it toned back the violence, with Rambo only killing one character in self-defense. This was Stallone's idea, as he felt (via Mccleans) that Rambo killing and being killed in the finale "… was not the proper message. There had been close to 200,000 suicides by returning Vietnam vets." Thus, the Rambo movie franchise was born.
Related: Why Rambo Only Kills ONE Character In First Blood
Why Quentin Tarantino Dislikes The First Blood Movie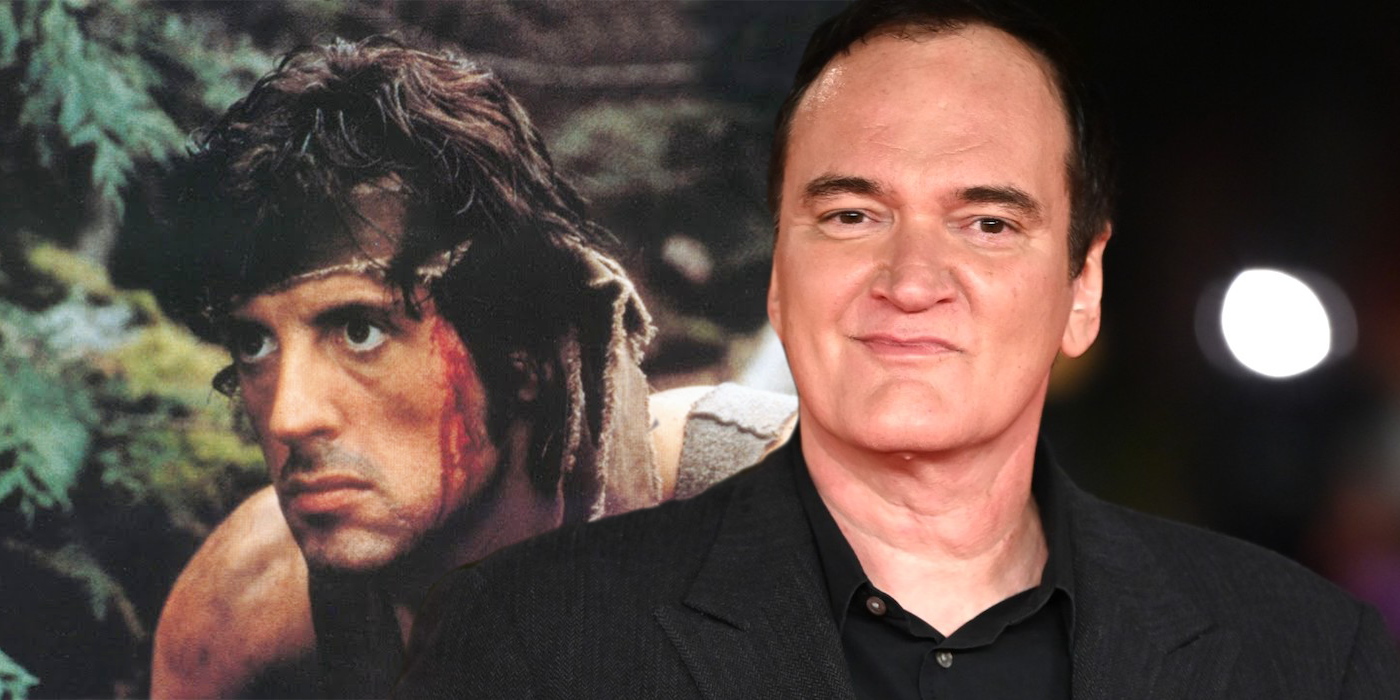 In his 2022 non-fiction book Cinema Speculation, Tarantino rails against the safeness of Hollywood during the '80s. He feels that compared to the more flawed leading characters of cinema during the '70s, there was a move to suck the complexity out of protagonists to make them more likable. In QT's words, "Complex characters aren't necessarily sympathetic. Interesting people aren't always likable." He also feels novel adaptations from that decade like Less Than Zero or First Blood "drained" the books of life and turned them into "morality plays." In the book, Rambo reverting to his old ways when confronted by the police is exactly the point.
According to Tarantino, the film version having Rambo – who fronted five movies in total – wounding his pursuers instead of killing them undermines that message. Says the filmmaker "Does that make the point of the book – that once the government turns a man into a killing machine for purposes of warfare, keeping that machine turned off back home during peacetime isn't so easy – irrelevant?" Many of the issues Tarantino had with mainstream movies during the '80s and their "juvenilization of cinema" can be applied to First Blood. It definitely takes the harsher edges off Rambo and the story, and while the ending isn't exactly "happy," it's more hopeful than the book.
Tarantino Is Right About First Blood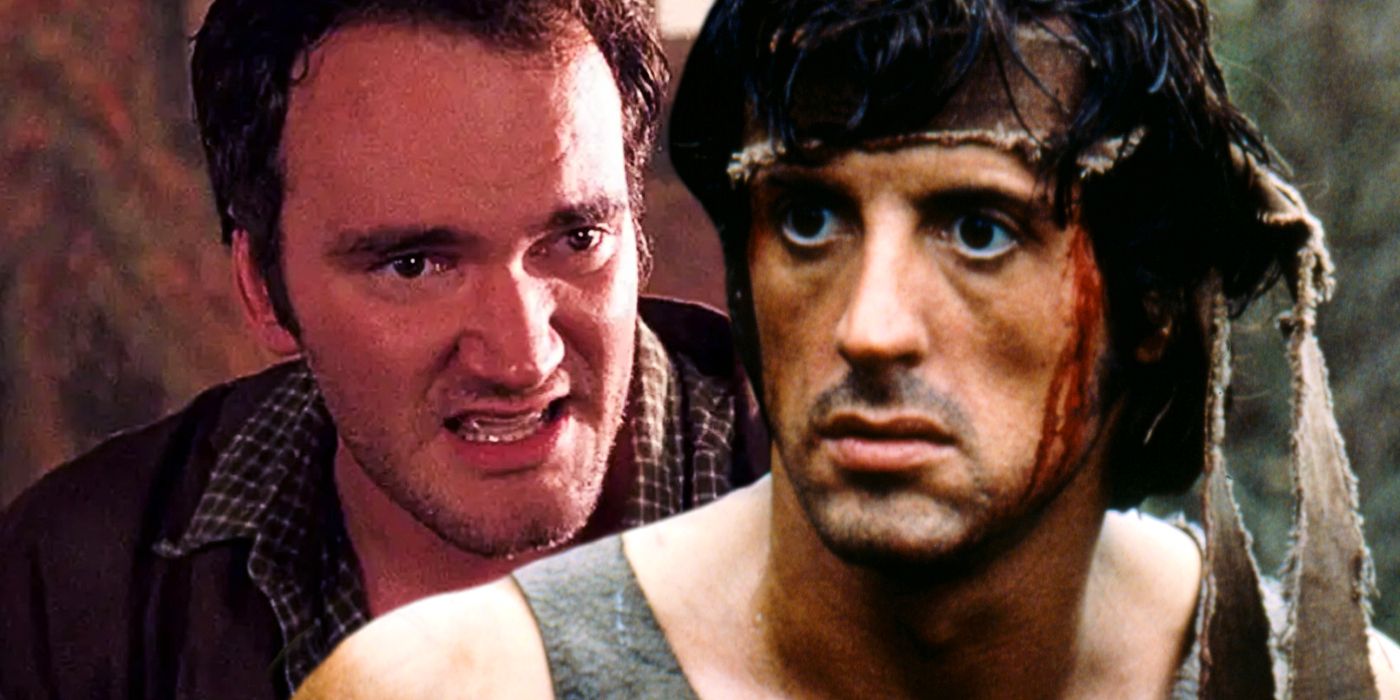 Stallone's First Blood is a great '80s action movie, featuring one of the actor's best performances and it made Rambo an icon. That said, Tarantino's objections about the adaptation stand too. It completely missed the point of Morrell's story. Stallone even recalled QT telling him (via Maccleans) that "You're a coward, you should have killed him!" Of course, that made the concept of a straight Tarantino First Blood adaptation so appealing, as it could bring the book's message and darker heart to life. Maybe that remake will happen someday – but QT won't be the one behind the lens.
Next: Rambo True Story: Every Real War & Conflict He Fought In