While Jenna Ortega gave a strong performance in Wednesday season 1, the actress wants to follow the original Addams Family more closely for season 2.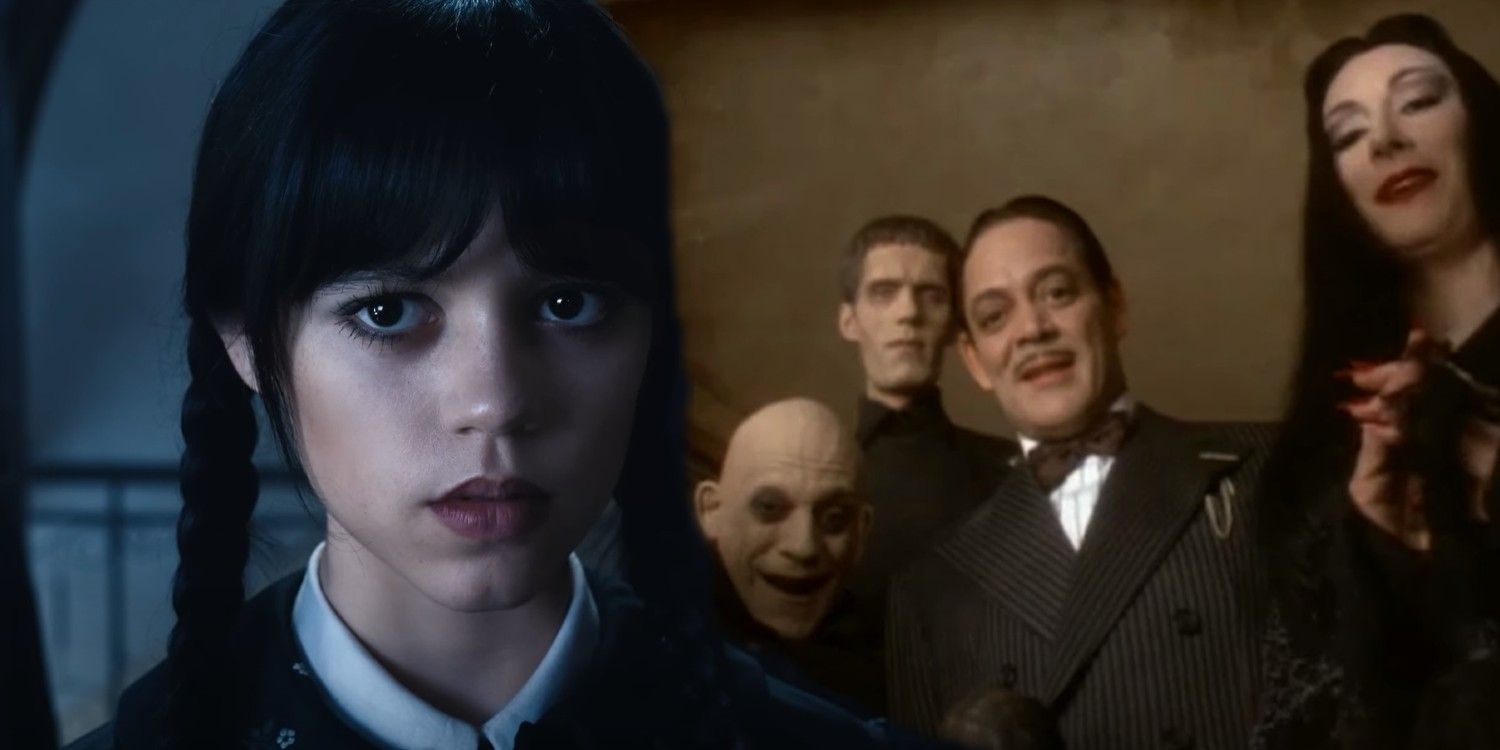 Warning! SPOILERS for Wednesday season 1Jenna Ortega, who plays the titular protagonist of Netflix's Wednesday, thinks season 2 should take a different approach to her character, and The Addams Family films prove her right. While the show did well in establishing the aesthetics of the Addams Family, it didn't quite touch on the core idea behind the themes and tone as the movies did. If Wednesday season 2 can manage to revivify the spirit of the original Addams Family, it could make both the show and the character much stronger.
On a fundamental level, the Addams Family has always been a group who loves the dark and macabre sides of life, but who are ultimately good people and an admirably tight-knit family. This juxtaposition is part of what made the early movies so memorable, but Wednesday didn't fully access this potential. Ortega herself expressed this in an interview with Entertainment Tonight, in which the actress admitted that she wanted Wednesday to use her hereditary powers for more morally impure reasons in season 2.
Related: How Xavier Predicted Wednesday's Nevermore Arrival
The Addams Family Movies Prove Wednesday Needs To Be An Anti-Hero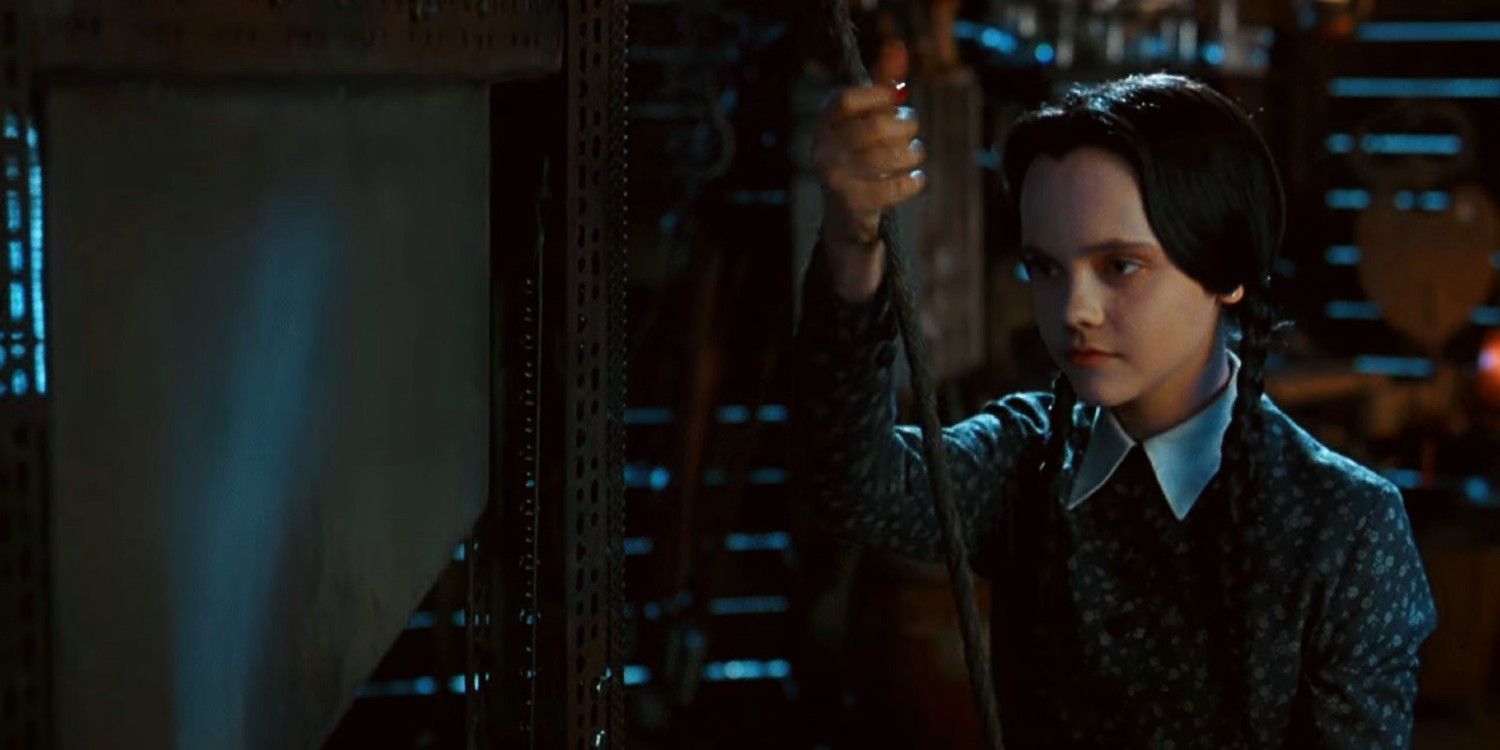 One of the largest differences between The Addams Family films and Wednesday is that Wednesday fills a much more heroic role than her predecessors. She is cast as a hero who is vulnerable and grows close with Enid (Emma Myers) and even has a romantic subplot. Meanwhile, the movies show a very different side of Wednesday. She still helps those who are outcasts, but does so in a significantly dubious way, such as how she staged a summer camp revolution in Addams Family Values and sold toxic lemonade to help her family in The Addams Family. Both instances demonstrate how Wednesday cannot be a typical young-adult hero but must be an anti-hero, proving Ortega's wish for a darker Wednesday to be well-considered.
Even beyond ensuring Wednesday is a faithful continuation from the movies for the Addams Family daughter, Wednesday needs to be an antihero because a heroic version of herself will never be able to explore the core paradox at the heart of the Addams family as a whole. The movies demonstrate this by showing Wednesday outlining how she'd be a serial killer and bury Lurch alive while still working to protect and rejoin her family at all times. Wednesday needs to do the same, allowing the titular character to explore how she and her family walk the line between familial love, macabre methods, and good motives to become a true part of The Addams Family canon.
Wednesday Season 2 Needs A Big Wednesday Addams Arc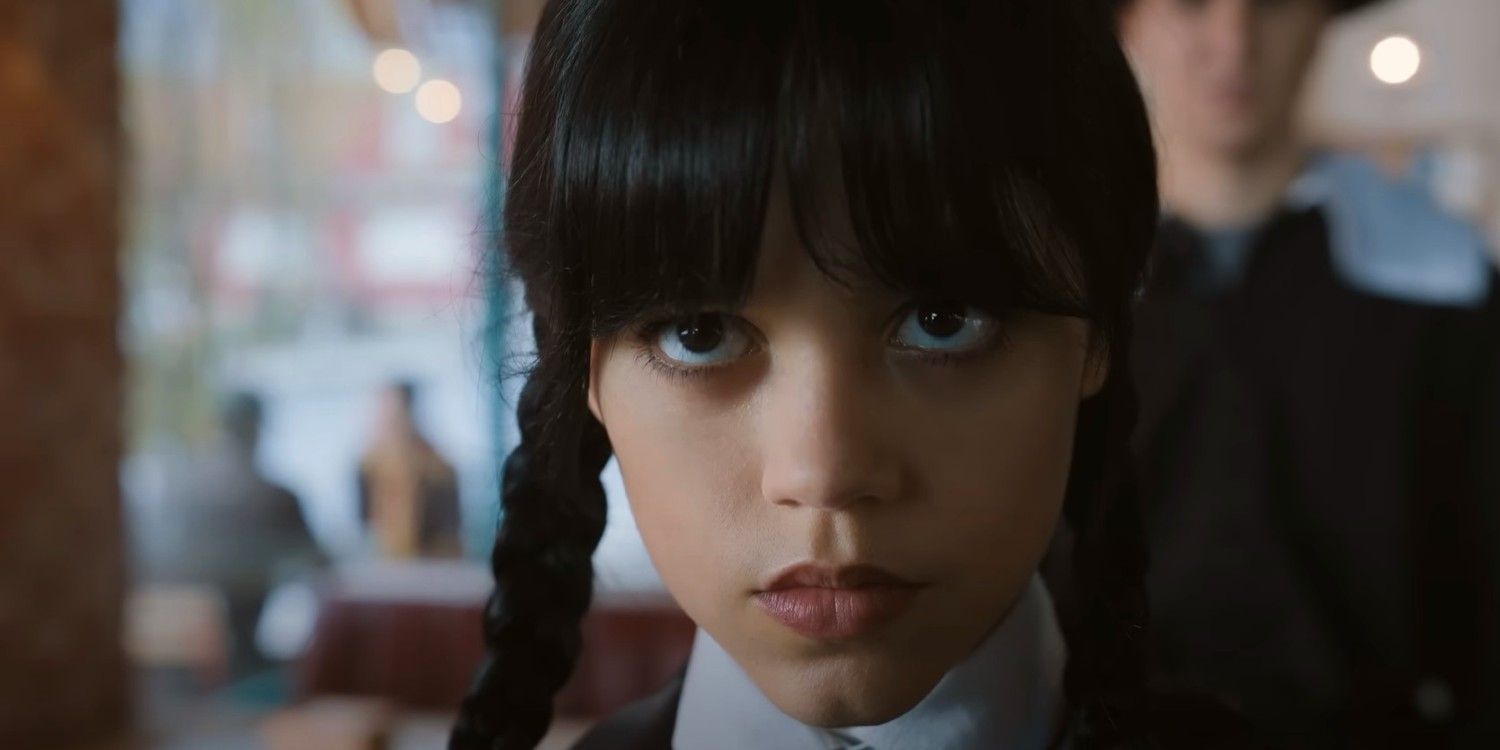 For Wednesday to achieve this, season 2 of the show will need a larger, character-focused arc. Season 1 had to devote much of its screen time to introducing Wednesday to Nevermore Academy, the season's overarching mystery, and supporting characters, as well as her current dynamic with her family and their past. With much of this groundwork done, Wednesday season 2 now needs to develop Wednesday herself and how she contextualizes The Addams Family movies' tradition of loving the macabre without compromising her (generally) good motives. Season 1 began this dichotomy by comparing Wednesday's chaotic problem-solving, such as when she dueled Bianca (Joy Sunday) and tortured Tyler (Hunter Doohan), with her work to stop the Hyde monster, giving the next season potential to work with.
The Addams Family movies have set up season 2 of Wednesday to take a traditional, but different turn than the first. The films establish that for Wednesday to remain true to herself and her family, she needs to be allowed to be both less and more than a heroic paragon. If the show can follow through on this promise, then Wednesday is sure to have a memorable second outing.