Alison Brie and Danny Pudi think the Community movie needs to return to the beloved sitcom's "underdog" roots and lean into what made the show great.
Alison Brie and Danny Pudi think the Community movie needs to lean into what made the show great. After years of speculation and #SixSeasonsAndAMovie memes, the Community movie was finally confirmed at Peacock in September 2022. Though it has yet to begin filming, original stars Joel McHale, Gillian Jacobs, Pudi, Brie, Jim Rash, and Ken Jeong are all set to return and reprise their roles.
Brie and Pudi have recently been making the rounds promoting their new romantic comedy Somebody I Used to Know, and during a recent interview with GamesRadar+, the two Community stars shared their hopes for the upcoming movie. The stars agree the Community movie needs to return to the show's "underdog" roots and not expand the scope outside of Greendale. Pudi, who plays the pop-culture-obsessed Abed, also chimed in to say the movie needs to reference some of the show's highlights. Read what they said below:
Brie: "I think what was always great about Community is it was such an underdog show. We always kind of leaned into that. I can only imagine that the movie will do the same in its self-deprecating self-referential way. The scope of it – it can't be bigger than Greendale."
Pudi: "There still needs to be a tin foil costume. You know, there still needs to be aluminum foil and cotton swabs to create alternate timelines."
Related: How Community's Movie Budget Could Pay Off Old Gags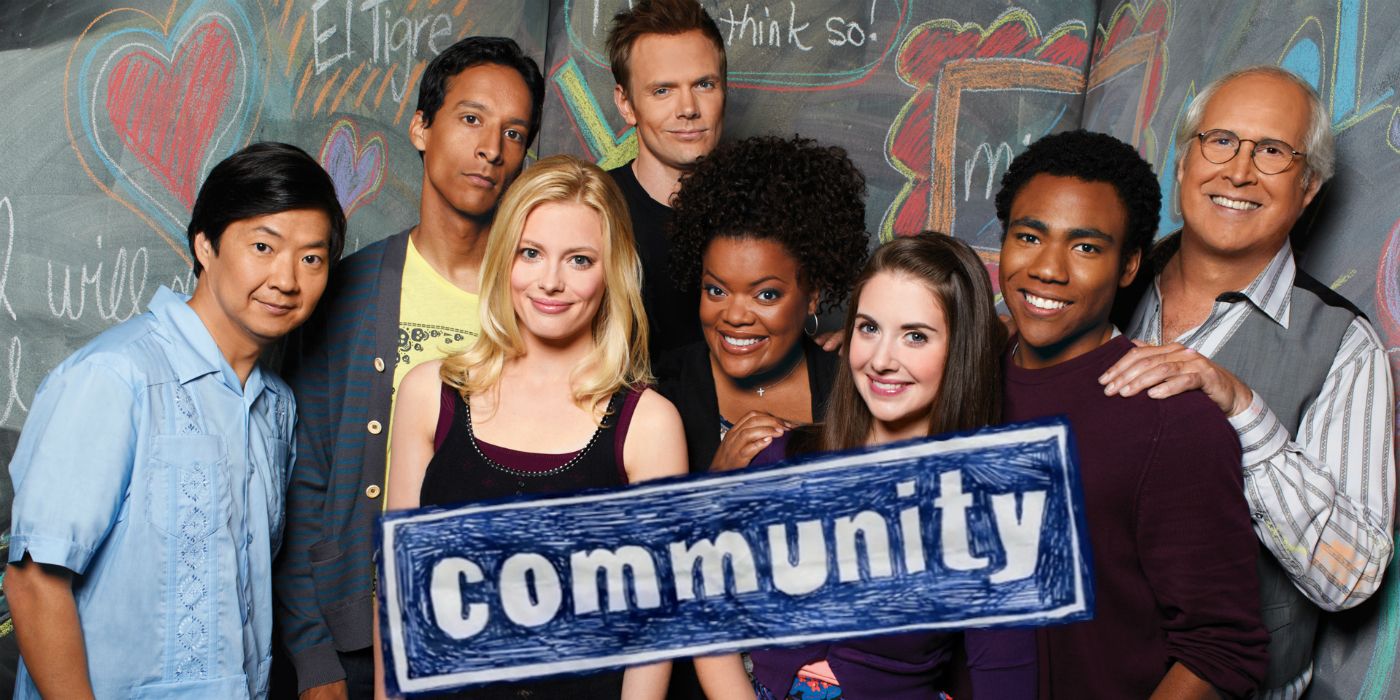 Both Brie and Pudi agree the Community movie should return to the show's roots, and with creator Dan Harmon returning to write the script, they will likely get their wish. Harmon acted as showrunner for the first three seasons before being fired and replaced by David Guarascio and Moses Port for season 4. This is arguably when the show started to decline, and as a result, Harmon was reinstated for season 5. With Harmon back yet again, the Community movie should return to what made the show great in the first place.
Brie, who plays the naive over-achiever Annie, also points out how Community is an underdog show, which has always been a core part of its identity and humor. As mentioned, the Community experienced various creative issues, with Harmon being fired and rehired before the show was canceled by NBC due to struggling ratings and moving to the now-defunct Yahoo! Screen for the final season 6. Despite all its struggles, Community has maintained a strong cult following and, evidenced by the upcoming movie, has always found scrappy ways to keep going, like a true underdog.
With Harmon and much of the original cast returning, the stage is set for the Community movie to lean into what made the show so beloved, including its self-deprecating and self-referential humor, as Brie mentions. The Community movie is also expected to be an incredibly emotional reunion for its tight-knit cast, who haven't been together for years. Hopefully, the Community movie comes together and starts filming soon.
More: The Community Movie's Missing Show Elements Are Actually A Good Thing
Source: GamesRadar+