Tom Felton is synonymous with his Harry Potter character Draco Malfoy, but the actor originally auditioned to play someone else in the movies. Like most lead actors of the film franchise, Felton played Malfoy throughout all eight movies, beginning with 2001's Harry Potter and the Sorcerer's Stone and concluding with 2011's Harry Potter and the Deathly Hallows – Part 2. The movies chronicled the Boy Wizard's battle against Lord Voldemort and his adventures at Hogwarts School of Witchcraft and Wizardry where he had to contend with another enemy, Slytherin bully Draco Malfoy.
Felton has worked steadily after the Harry Potter movies, starring in films like Rise of the Planet of the Apes and A Babysitter's Guide to Monster Hunting. He has also worked in television, notably appearing in the Arrowverse as Doctor Alchemy in The Flash. In 2022, Felton also published a memoir, Beyond the Wand: The Magic and Mayhem of Growing Up a Wizard, which debuted at number on The New York Times non-fiction bestseller list. Felton's big break as Harry Potter's enemy Draco Malfoy showed the world his tremendous talent, but it could have turned out very differently if he played the Harry Potter character he originally auditioned for.
RELATED: Tom Felton As Lucius Malfoy? 7 Actors Who Could Return In The Harry Potter Remake
Tom Felton Auditioned To Play Harry Potter And Ron Weasley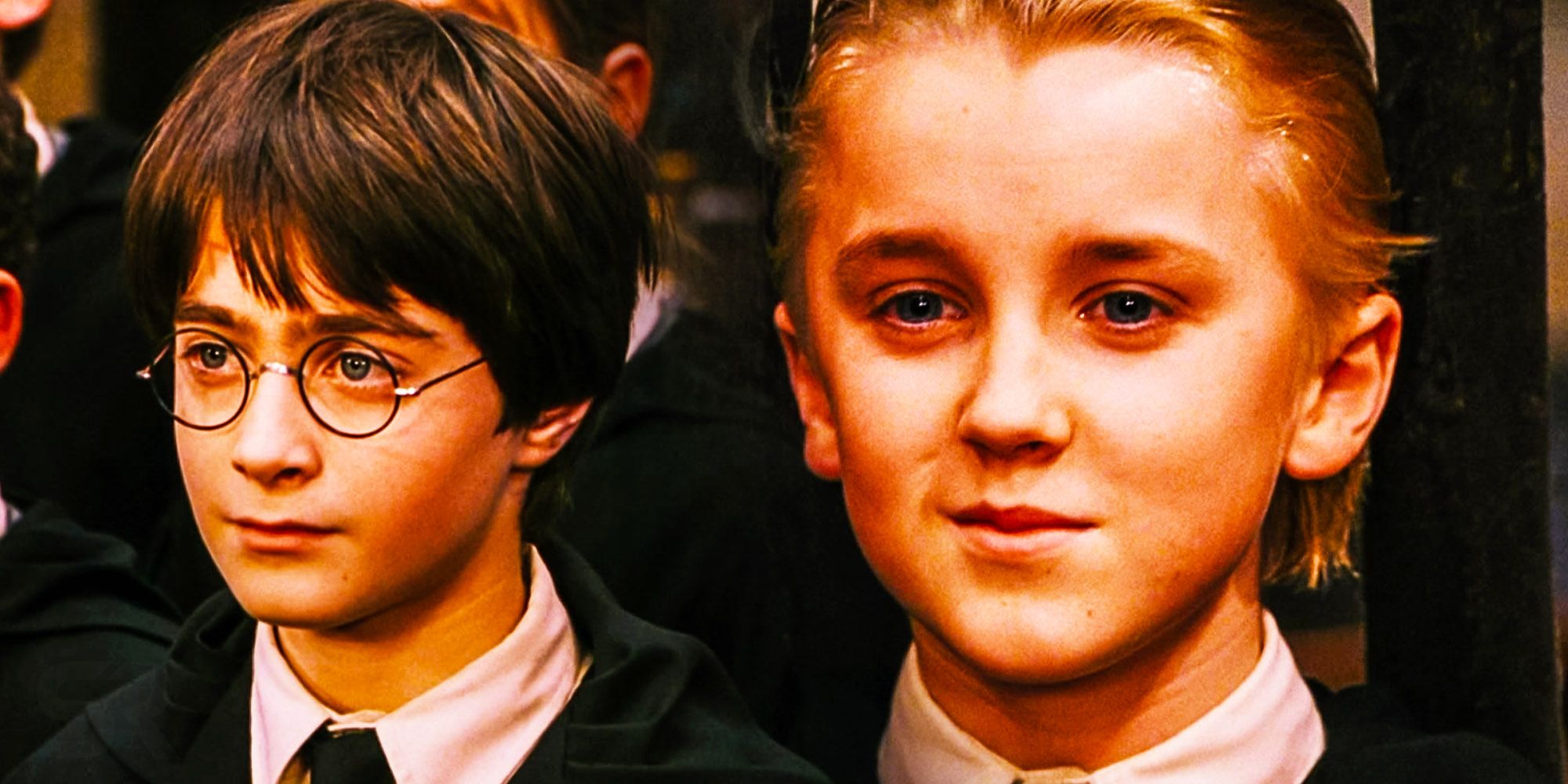 Ironically, Felton's first Harry Potter audition was to play Malfoy's enemy, the Boy Who Lived himself, and then he went on to try out for Ron Weasley. Felton told MTV News that he would have become a "very different individual" if he won either of those roles, and that he was "very grateful I am in the film at all, but even more grateful that I got the character of Draco." The actor went on to praise his co-stars Daniel Radcliffe (Harry Potter) and Rupert Grint (Ron Weasley) for their work in the roles and for their ability to handle the fame that came with them.
Felton's humility is a stark contrast to his arrogant, status-obsessed Harry Potter character. However, in spite of Malfoy's negative traits, he became a fan-favorite character and that's likely due to the complexity and depth Felton brought to the part. While Draco was little more than Harry's Hogwarts enemy in the first few movies, Felton was really able to show the character's vulnerability in the sixth film, Harry Potter and the Half-Blood Prince. Though the Harry Potter movie changed Dumbledore's death from the book, Voldemort still tasked Draco with killing him. Despite Malfoy being unable to go through with it, Felton's performance won him "Best Villain" at the MTV Movie Awards.
Felton's Slytherin Cunning Won Him The Role Of Draco Malfoy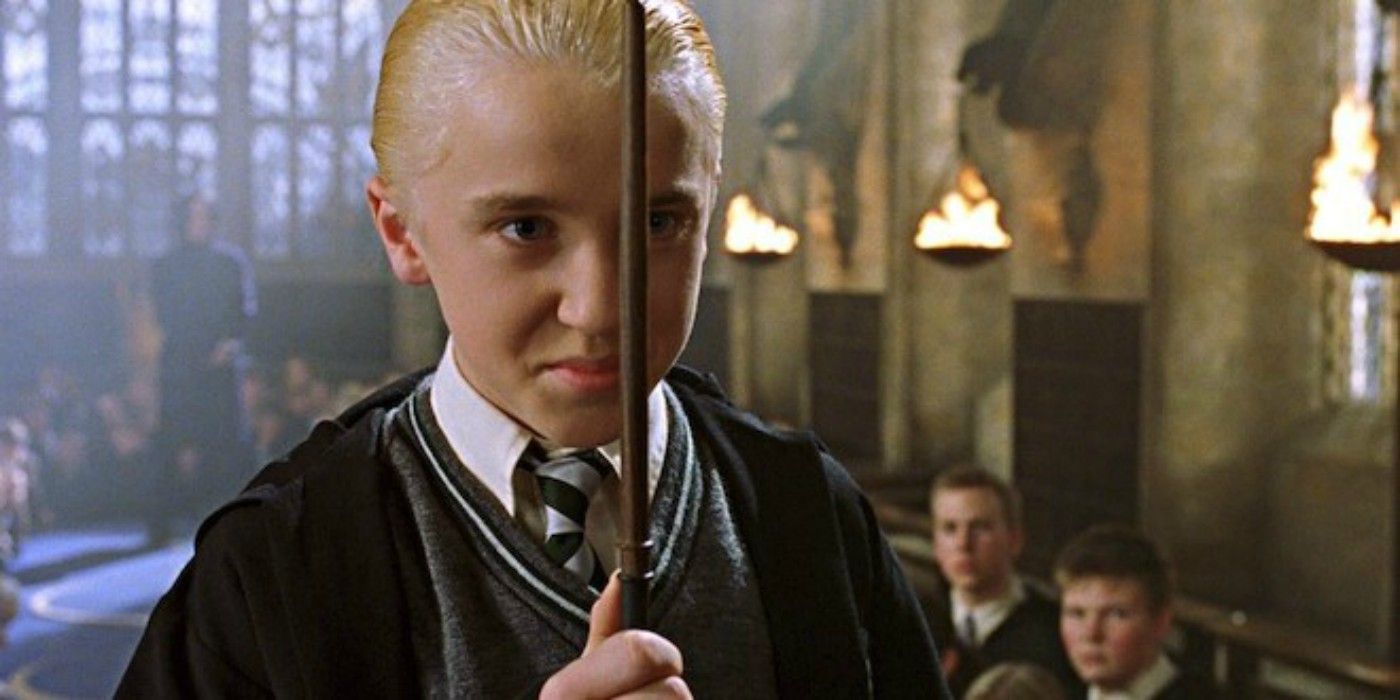 Though Felton is famously kind, he shares some positive Slytherin traits with his character. In Beyond the Wand, Felton reveals that for his audition, he was required to share his favorite part of the Harry Potter books (via The New York Times). However, Felton hadn't read them so he lied and said the same thing as the child next to him. He said that director Christopher Columbus saw through the lie but that this worked in his favor, as it's the exact same thing that Draco Malfoy would do. This was the first time Felton proved himself perfect to play Harry Potter's enemy, but it certainly wasn't the last.
Sources: