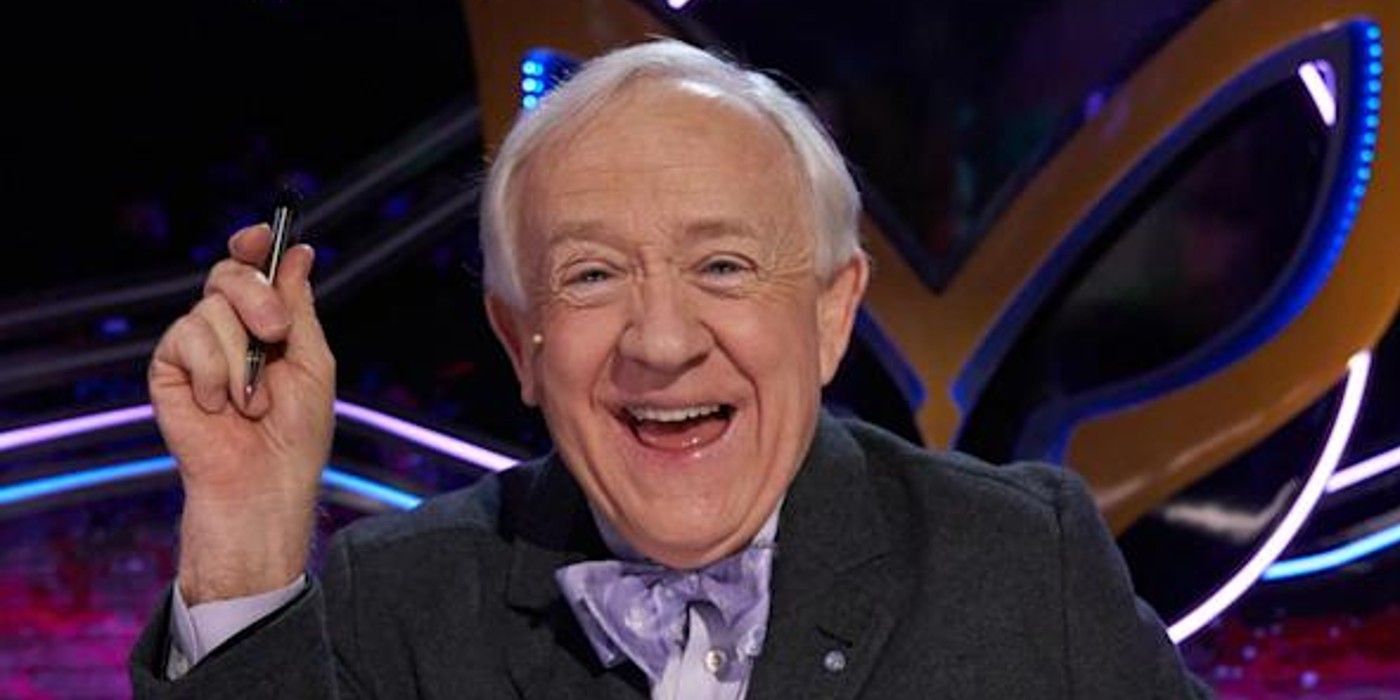 The Masked Singer had some significant losses in 2022 that both the cast and fans are mourning. The Masked Singer season 8 was one of the greatest in the show's history. The finale brought the unmasking of winner Amber Riley (Harp) and runner-up Wilson Phillips (Lambs). The season also featured theme nights for the first time. In addition, several guest stars and panelists joined Robin Thicke, Jenny McCarthy, Ken Jeong, and Nicole Scherzinger as they tried to guess who was behind the masks.
However, The Masked Singer season 8 also had moments of great sadness as three of the most beloved stars in the show's history passed away in 2022. Bob Saget, Leslie Jordan, and Kirstie Alley each entertained audiences with their Masked Singer appearances. They will forever be missed and remembered by fans of the show.
Related: Why Amber Riley Joined The Masked Singer Season 8 As Harp
Bob Saget (Squiggly Monster)
Bob was best known for his portrayal of Danny Tanner, the beloved dad from Full House and its sequel Fuller House. He was also a successful stand-up comedian, the original host of America's Funniest Home Videos, and the narrator of How I Met Your Mother, providing the voice of the older Ted Mosby. Bob joined the cast of The Masked Singer season 4 as Squiggly Monster. His costume was silly and made entirely of multi-colored synthetic fur. It had six arms, five eyes, a smiling mouth with bright white teeth, and a small top hat on its long, shaggy hair. During the competition, Bob sang "Have You Ever Seen The Rain" by Creedence Clearwater Revival and "(I Can't Get No) Satisfaction" by The Rolling Stones, highlighting his fantastic voice. He was a good friend of The Masked Singer panelist Robin Thicke's father, actor Alan Thicke, so Robin was able to guess him easily.
Bob died on January 9, 2022, at the age of 65, due to blunt head trauma from an accidental blow to the back of his head, most likely from a fall. He was found unresponsive in his hotel room at the Ritz-Carlton in Orlando. During The Masked Singer season 8 TV Theme Song Night, the show paid tribute to Bob. In the Battle Royale, Harp performed a slowed-down gospel-inspired version of Full House's theme song, "Everywhere You Look." It showcased the meaning of the lyrics in a way that no one had ever heard before. The audience and panelist Ken Jeong were brought to tears. Jodie Sweetin, who played Bob's daughter, Stephanie, on Full House was a special guest on that episode of The Masked Singer, which made the moment even more touching.
Leslie Jordan (Soft Serve & Guest Panelist)
Leslie had many film and television credits to his name and was best known for his roles on Will & Grace, American Horror Story, and The Cool Kids. At the time of his death, he was playing the lovable character Phil on the sitcom Call Me Kat. He brought joy and hope to people during the COVID-19 pandemic shutdown when he became an online sensation with his viral videos.
Leslie was also a guest panelist on The Masked Singer. During season 6, he wore the Soft Serve mask and sang "This Little Light of Mine" before revealing himself and joining the panel. He returned as a guest panelist in season 7. His final appearance on The Masked Singer was during season 8 after his death. Leslie died at the age of 67 in a car crash due to a suspected medical emergency on October 24, 2022.
Related: Why Wilson Phillips Joined The Masked Singer Season 8 As The Lambs
Kirstie Alley (Baby Mammoth)
Kirstie was a legendary actress whose Masked Singer season 7 stint as Baby Mammoth was her final television appearance. Kirstie had numerous television and film credits to her name, including her Emmy Award-winning role on Cheers, Veronica's Closet, the Look Who's Talking Franchise, and two seasons of Dancing With The Stars. As Baby Mammoth, Kirstie dressed in a gigantic, fuzzy, hot pink baby mammoth costume, complete with hooves, two tiny tusks, a trunk, and big eyes with long eyelashes. The costume was truly adorable, and everyone loved it. She lasted two weeks in the competition before her elimination.
During The Masked Singer season 7, Kirstie sang "Walkin' After Midnight" by Patsy Cline, "The Shoop Shoop Song (It's in His Kiss)" by Cher, and "Me Too" by Meghan Trainor during a Duel Performance against Shaggy as Space Bunny. Kirstie also created a cute Baby Mammoth song and dance that delighted the panel and the audience. It was a silly and sweet moment that really captured Kirstie's personality. Kirstie died on December 5, 2022, at 71, after a short battle with colon cancer.
The Masked Singer fans were devastated by the shocking deaths of Bob, Leslie, and Kirstie. No one could have predicted their tragic deaths when they were performing on the show. They were taken from the world far too soon. They thrilled their fans by appearing in the singing competition. Fans will always remember how much joy they brought to The Masked Singer.
More: Why The Masked Singer Season 8 Had The Best Contestants In Years
Source: The Masked Singers/YouTube, The Masked Singers/YouTube, The Masked Singer/YouTube