[ad_1]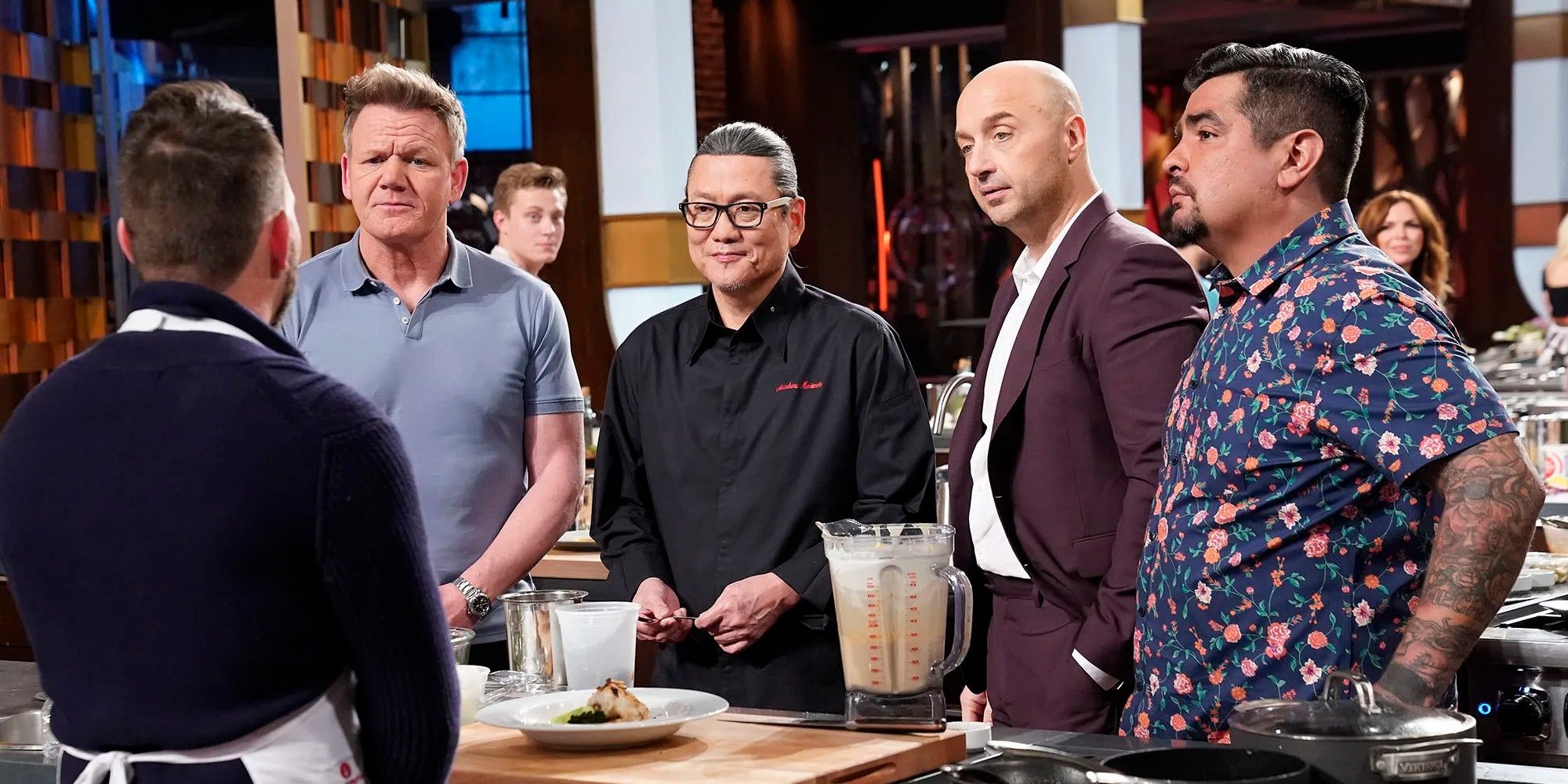 There have been hundreds of beautifully delicious dishes served throughout the years on MasterChef, but some contestants have made such detrimental mistakes that they have gone down in MasterChef history for the wrong reasons. Since MasterChef premiered back in 2010 with Gordon Ramsay, Graham Elliot, and Joe Bastianich as judges, the franchise has expanded dramatically with dozens of spin-offs and international renditions. Unlike Gordon's equally popular series Hell's Kitchen, MasterChef has featured wholesome home cooks who not just support one another, but are also faced with some seriously impressive challenges despite their lack of experience.
That being said, however, it's not rare for home cooks to fail mystery box challenges and pressure tests on MasterChef, especially as the show operates under a strict time frame. While some contestants have risen to the occasion and wowed the judges with their creations, others have crashed and burned. Now that MasterChef season 13 has been greenlit by Fox, here are some the worst mistakes MasterChef contestants have made on the show in the hopes that they are never repeated.
Related: MasterChef: Contestants With The Most Successful Post-Show Careers
3. When Andrea Lost Track Of Time (MasterChef Season 7)
Andrea Galan was only 21 years old when she competed on MasterChef season 7, but she showed a lot of promise despite being the youngest contestant, Although Andrea's fiery personality clashed with other home cooks, Andrea won several challenges before her shocking elimination. The MasterChef contestants had to make homemade sausages in 60 minutes, but Andrea mismanaged her time and presented her dish after time was called. Andrea's dish was praised by Gordon, Christina Tosi, and Edward Lee, but she was ultimately disqualified in one of the biggest upsets in MasterChef history.
2. When Tyler Served Jaimee's Desert (MasterChef Season 5)
While viewers disliked several MasterChef season 5 contestants like eventual winner Courtney Lapresi, fans rooted for several home cooks like Tyler Viars and Jaimee Vitolo. Although Tyler had a relatively safe journey throughout his time on MasterChef season 5, his elimination was the result of an accidental, but nonetheless huge, error. When the contestants were assigned to make either veal or panna cotta by Elizabeth Cauvel, Tyler and Jaimee were both given panna cottas. Both desserts looked delicious, but when Tyler presented his, Gordon dropped a major bombshell: Tyler accidently took Jaimee's extra panna cotta out of their shared blast chiller instead of his own. Tyler was automatically eliminated over the mistake, and although the moment shocked MasterChef viewers, they praised Tyler for how he gracefully bowed out.
1. When Alejandro Dropped Steaks (MasterChef Season 12)
When 20 former home cooks returned to compete for a second shot at the title on MasterChef season 12 in May, styled as MasterChef: Back To Win, Gordon, Aarón Sanchez, and Joe made it clear that there was little room for error. For the first team challenge, Alejandro Valdivia from MasterChef season 11 led the Red team and decided to serve a New York strip. With the stakes (no pun intended) higher than ever, Alejandro began to fold under the pressure. He committed a cardinal sin when he attempted to cook a batch of steaks he dropped directly onto the ground. Alejandro attempted to explain to Gordon that he thought the move would kill off bacteria, but Alejandro was quickly stripped as captain and immediately eliminated from the latest season of MasterChef after the challenge.
More: Watch MasterChef's Gordon Ramsay Teach Lil Nas X How to Make a Panini
[ad_2]

Source link