In a new preview for X-Men Annual #1, Marvel Comics gives a sly shoutout to the beloved 1980s cartoon Spider-Man and His Amazing Friends!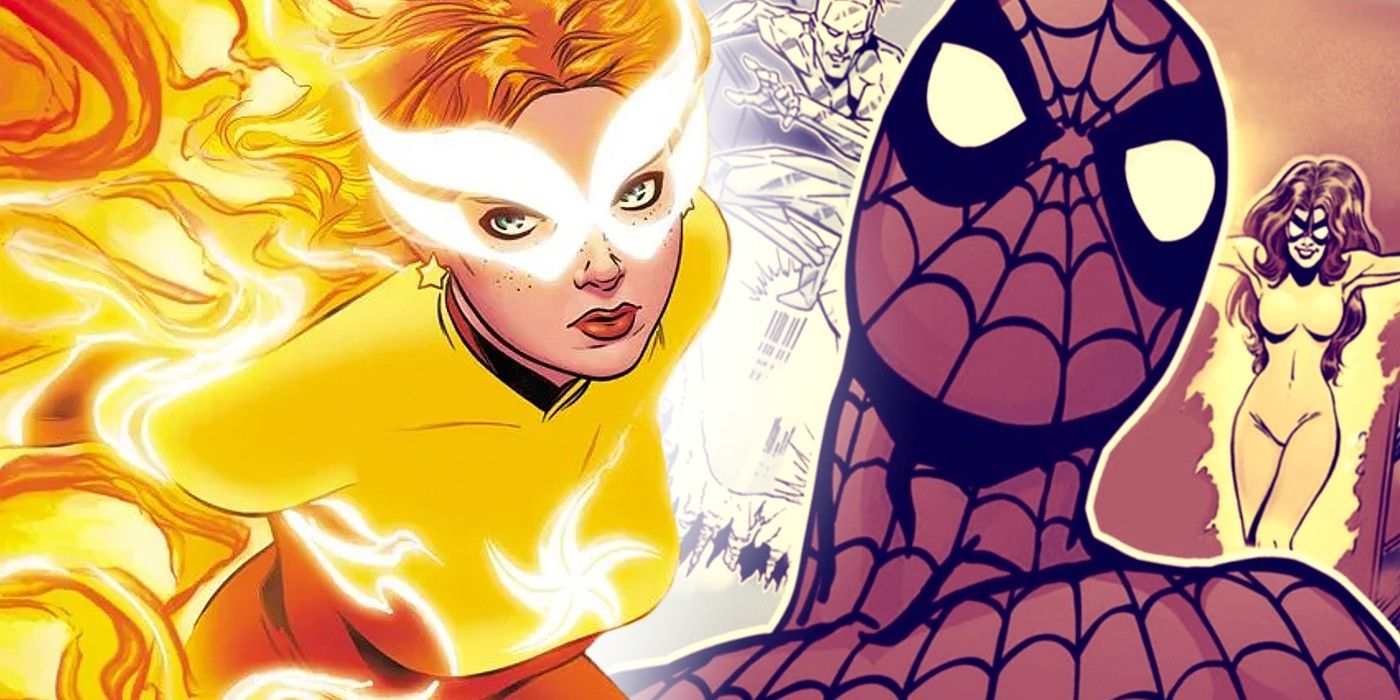 Warning: Contains potential spoilers for X-Men Annual #1!The X-Men just gave an awesome shoutout to a classic Spider-Man cartoon. A generation of fans fell in love with the Wall Crawler thanks to the classic Spider-Man and His Amazing Friends animated series, and in a preview for X-Men Annual #1, this beloved cartoon, which also starred Iceman and introduced the world to Firestar, gets a sly call-out.
The preview opens with Firestar, who recently joined the X-Men, fighting a group of Hellions. The Hellions, angered over the distance Firestar kept from the team and the mutant community in general, have confronted her, provoking a fight in a Krakoan bar. Iceman comes to her assistance, and the Hellions back down. Iceman and Firestar are also late for the team meeting at the Treehouse Headquarters. Havok notices, saying, "Fire and ice are dragging their feet this morning." Forge then quips, "Maybe Spider-Man called." The issue is written by Steve Foxe, illustrated by Andrea Di Vito, colored by Sebastian Chang and lettered by Clayton Cowles.
Related: Spider-Man Calls Out a Huge Marvel Cliché the MCU Should Avoid
Spider-Man And His Amazing Friends Is Still Influential
Premiering in 1981 on the NBC Network, Spider-Man and His Amazing Friends aired for three seasons–and in the process helped create a new generation of comic book fans. The cartoon, which saw Spidey team up with Iceman and Firestar (his "Amazing Friends") to fight a variety of Marvel villains. Marvel exerted a large degree of creative control over the cartoon–Stan Lee served as an executive producer and regularly worked with the screenwriters, even contributing narration to some episodes. The cartoon was also notable for introducing Firestar to the world. The producers of the show initially wanted the Human Torch to be the third "Amazing Friend," but when he was unavailable due to licensing issues, Firestar was created instead. She would make the jump to comics four years later in Uncanny X-Men #193, going on to become a member of the New Warriors and the Avengers.
Spider-Man and His Amazing Friends helped create a new generation of Spider-Man fans, many who would go on to discover the Marvel Universe (and the wider comics field) thanks to the inclusion of other Marvel heroes and villains, ranging from Sunfire to Doctor Doom, in the cartoon. Furthermore, it gifted the Marvel Universe Firestar, who would go on to become a popular hero in her own right, and her current story arc, unfolding in the pages of X-Men, is set to take her to a whole new level. Thanks to Stan Lee and Marvel's creative control and input, the show hemmed close to the comics that inspired it as well.
And now this beloved cartoon has gotten a shoutout in the modern era, proving its popularity and influence did not end when it finished airing. The generations of fans it created would go on to work in comics and animation, and given its enduring nature, it is no surprise that Marvel still references the show 40 years later. Spider-Man and His Amazing Friends is a classic, and now the X-Men have given it the best kind of call out.
Next: X-Men's Strongest Mutant Wouldn't Survive a Marvel/Alien Crossover
X-Men Annual #1 is on sale December 21st from Marvel Comics!