After six moving and well-crafted seasons, This Is Us offered an ending that was as gripping as the rest of the series, and each main characters' arc is wrapped up in a meaningful way. The fact that the story of Jack (Milo Ventimiglia) and Rebecca Pearson (Mandy Moore) raising their three adopted children, Randall (Sterling K. Brown), Kate (Chrissy Metz) and Kevin (Justin Hartley) is told in both the past and the present brings more weight and emotion to every episode.
It's clever that This Is Us shares that Jack has died early on in the series, which results in a compelling mystery of what happened to this character along with how it impacts everyone else. It was clear that the This Is Us series finale, which has many emotional quotes, would be a tearjerker, and the last episode is one of the show's best.
RELATED: Every This Is Us Main Character's First & Last Line
Rebecca And Jack's Love Story Feels Complete In The Final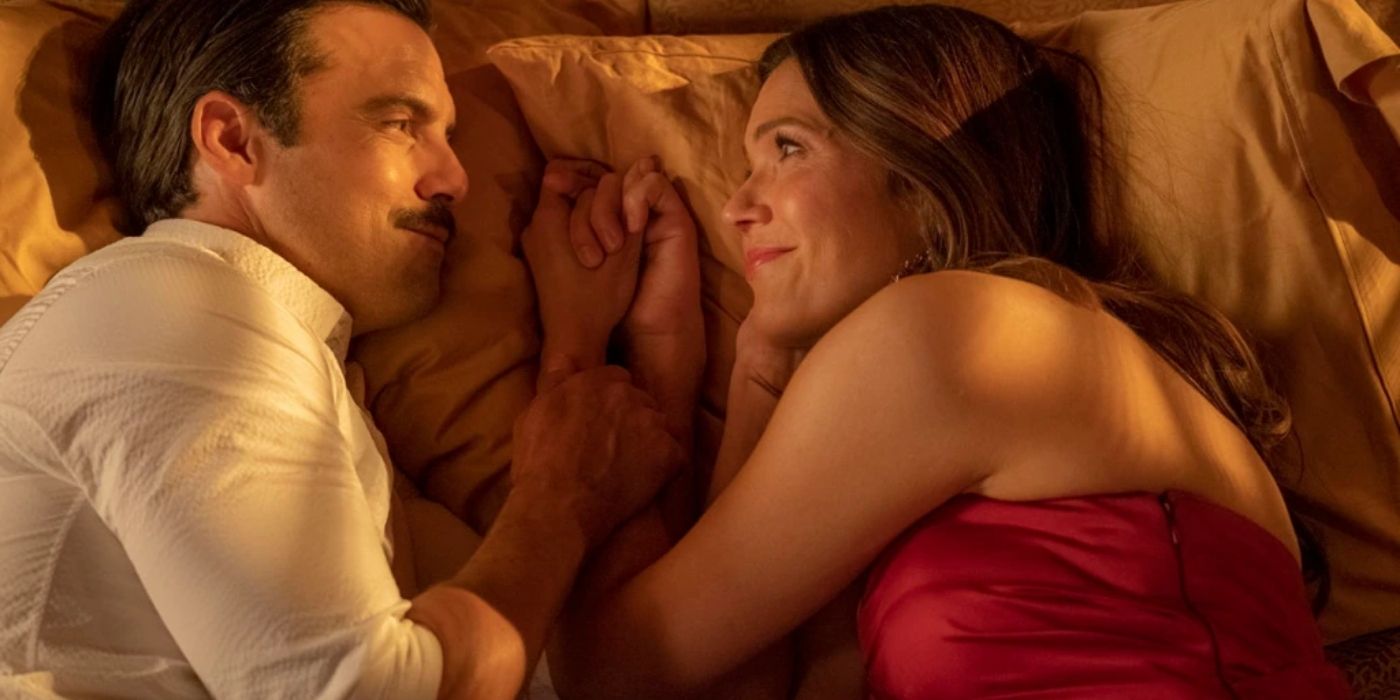 In season 6, episode 18, "Us," Rebecca boards a train, which is a smart metaphor for moving onto the afterlife, as she passes away in 2032, and sees Jack. This feels like the only natural conclusion and proves that while she married Jack's best friend Miguel Rivas (Jon Huertas), Jack is her real love and soulmate. When Jack says that he is proud of Rebecca for raising their three children, she knows that she has achieved the goal of being a strong, compassionate mother. If the two characters didn't interact in the series finale, something would be missing, as the show begins and ends with this sweet couple.
While it's possible to debate Miguel and Jack as Rebecca's best love story, the finale proves that she has always belonged with Jack. Since she has felt guilt over moving on and re-marrying after Jack's death, the series finale expertly shows the difficult balance of remembering a loved one but needing to still live life. With this train scene, This Is Us comes full circle, as at the end of the pilot episode, Miguel is revealed as Rebecca's second husband, which is unexpected given her love for Jack.
Why Kevin And Kate's Stories End As They Should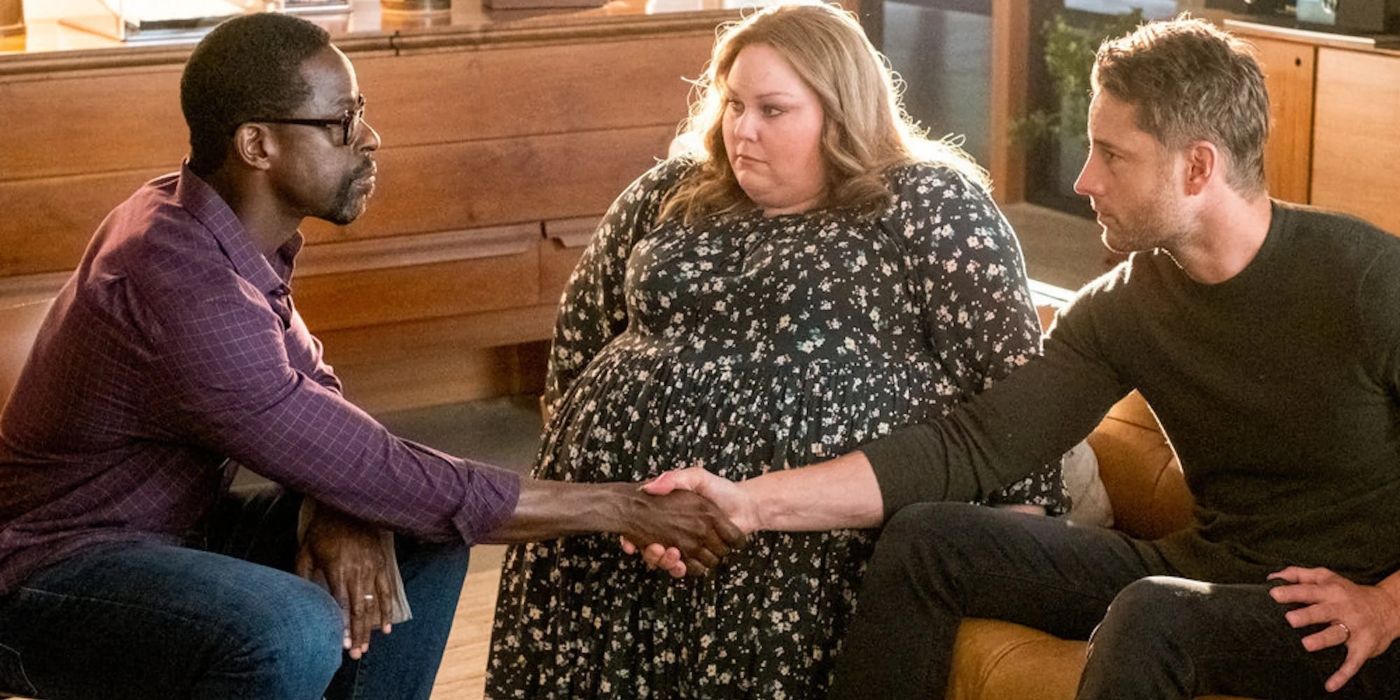 This Is Us also has a flawless ending because Kevin and Kate's storylines are wrapped up properly and realistically. Kevin has always loved Sophie Inman (Alexandra Breckenridge) ever since they met as children and got married at 18. While Kevin and Sophie got divorced on This Is Us, they have always been in love, and now that Kevin is older and appreciates what he lost, he is finally able to commit. It makes sense that the series has them reunite and hints at a happy, healthier future as the series has themes of the power of family and how fate ensures that people end up where they are meant to.
Kate, on the other hand, doesn't end up with Toby (Chris Sullivan), and the series makes clear that they are going to stay divorced. This works because it wouldn't feel realistic or logical if they stayed together given the pain and resentment that they feel. Toby feels that Kate wants and expects him to be the perfect family man like Jack and that isn't fair to him. This Is Us revealed Toby and Kate's divorce earlier in season 6, and the characters will never be truly at peace or happy together because they have been too hurt.
RELATED: The Biggest Plot Twists On This Is Us
Since Kate stays married to her second husband, Phillip (Chris Geere), she still receives the happy ending that is typical of a drama like This Is Us. However, the show makes it clear that Philip is the right, better partner for her. It's also important and telling that Randall has the most stable romantic life throughout the series, but the show makes sure to keep this aspect of the story grounded in reality. Beth (Susan Kelechi Watson) and Randall do experience ups and downs, but she supports him through his struggles with anxiety, and she is still his biggest support system as he wants to run for President.
Why This Is Us' Ending Was So Perfect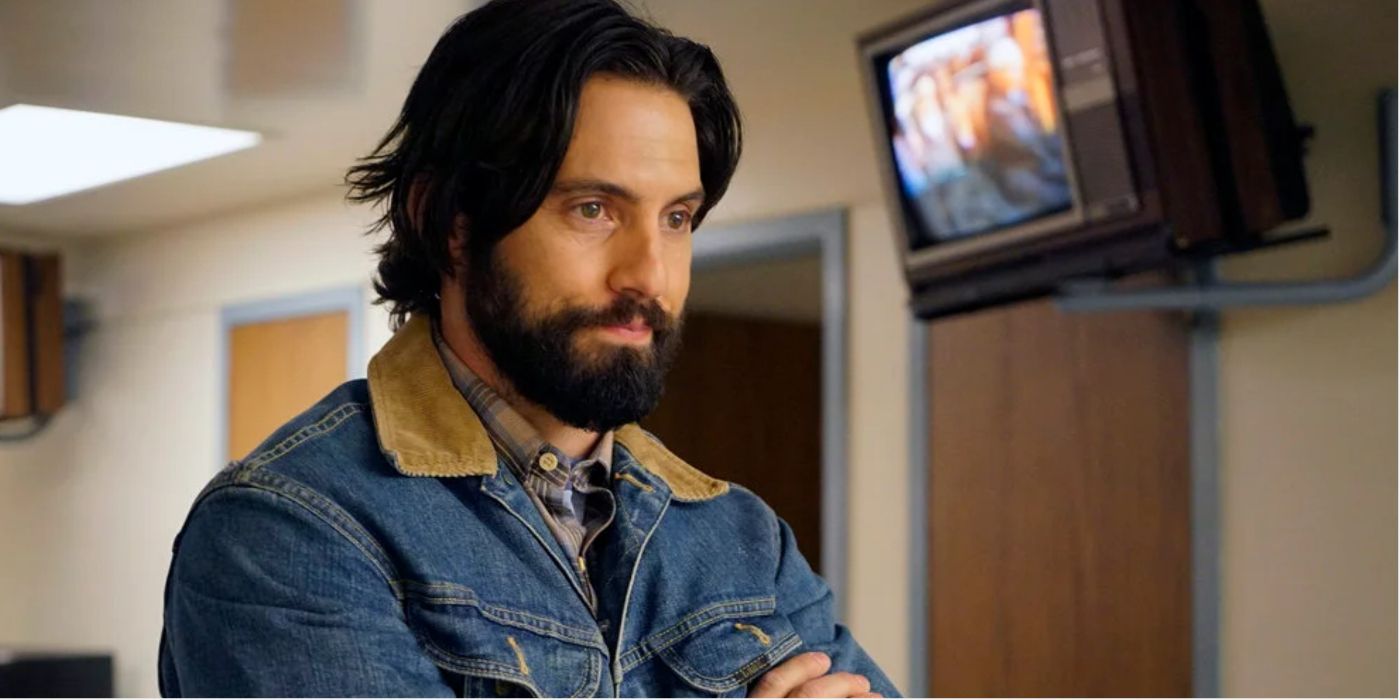 Every This Is Us character ending is perfect, as the show wraps up the main arcs the way that is necessary for a series finale, but dives deeper by bringing the series full circle. Since the show begins with Jack and Rebecca adopting The Big Three, it's beautiful to see the three children grown up and living the lives that they were meant to. From Kate raising her children and co-parenting with Toby to Kevin admitting his feelings for Sophie and Randall becoming a grandparent, the characters have learned lessons from Rebecca and Jack about having a happy family life.
Kevin, Kate, and Randall are also prepared for the next phase of their lives now that they are without both of their parents, and because they learned how to process their grief the first time around, they are better equipped to handle the loss of Rebecca. The Big Three are the best This Is Us characters and agree to remain a big part of each others' lives, and they will take care of each other, as they appreciate that they are the only family that they have left.
What This Is Us' Final Shot Means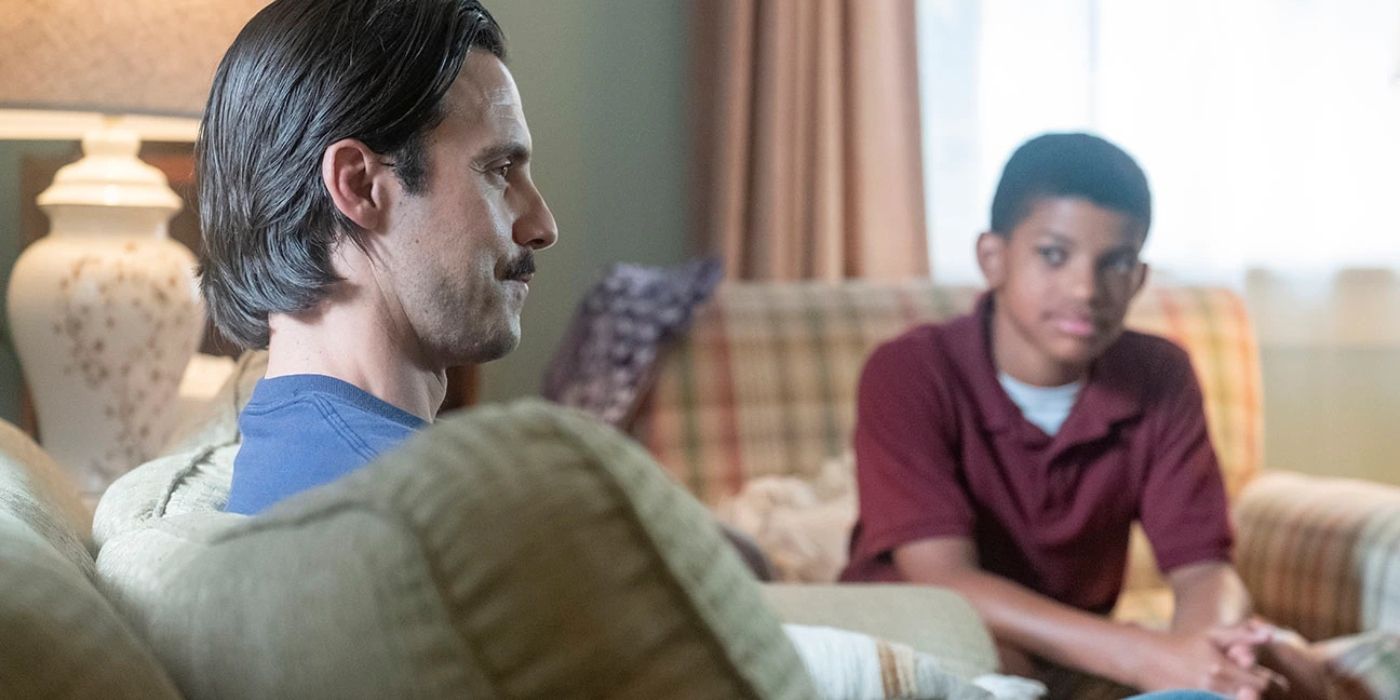 The final shot of This Is Us sees Jack and a young Randall sitting together, with Randall seeing that his father is looking at Rebecca, Kevin, and Kate. This is an important, beautiful, and memorable way to end the show. Although it would still be impactful if Jack was sitting with Kevin or Kate, particularly since Kate has always taken Jack's death the hardest, it makes more sense for Randall to be here. Because of his anxiety and concerns that he isn't doing what he should for his family, this is a clear reminder that Jack has always known the strong person that he can become.
RELATED: The 10 Best Quotes From The This Is Us Finale
Although Jack's passing is a heartbreaking This Is Us death, the fact that he isn't around for so much of Randall's life makes the series finale meaningful and powerful. In this brief scene, he sits with his son and proves that he is content to be at home with the people who he cares about most. The significant final shot ties into the This Is Us theme of remembering a loved one long after their death. Even though they are gone, they are never truly far away, and Jack has shown Randall that he can be happy, appreciate his wife and children, and feel lucky and grateful.