Tom Sandoval's affair with Raquel Leviss on Vanderpump Rules has caused current speculation over Raquel's whereabouts, as rumors have swirled that she's staying at a wellness resort, not a mental health facility. The scandal has turned the Vanderpump Rules world on its axis, angering the cast and fans alike. After receiving heated reactions from the public, a rep for Raquel stated that the disgraced reality star voluntarily checked herself into a location for mental health counseling following the taping for the Vanderpump Rules season 10 reunion. Shortly after, Tom Sandoval hit back at Miraval Resorts, as the chain hinted that a VPR cast member was on their guest list.
The news outlet TMZ always happens to appear when Tom needs to get a word out. When questioned this time, Tom clarified that he was the one staying in the resort for rest and healing, not Raquel, which he did indeed do. Tom stated, "it was amazing man, I had some nice time by myself." When asked if he saw Raquel, Tom stressed, "dude, I'm gonna just tell you. Raquel is in a mental facility, no visitors…no phones, ok?" He made it clear that the exact location where Raquel is staying is private, adding, "whether she decides to tell you where that is after the fact, that is where she is."
Tom Calls Out Vanderpump Rules' Dayna And Peter For Casting Doubt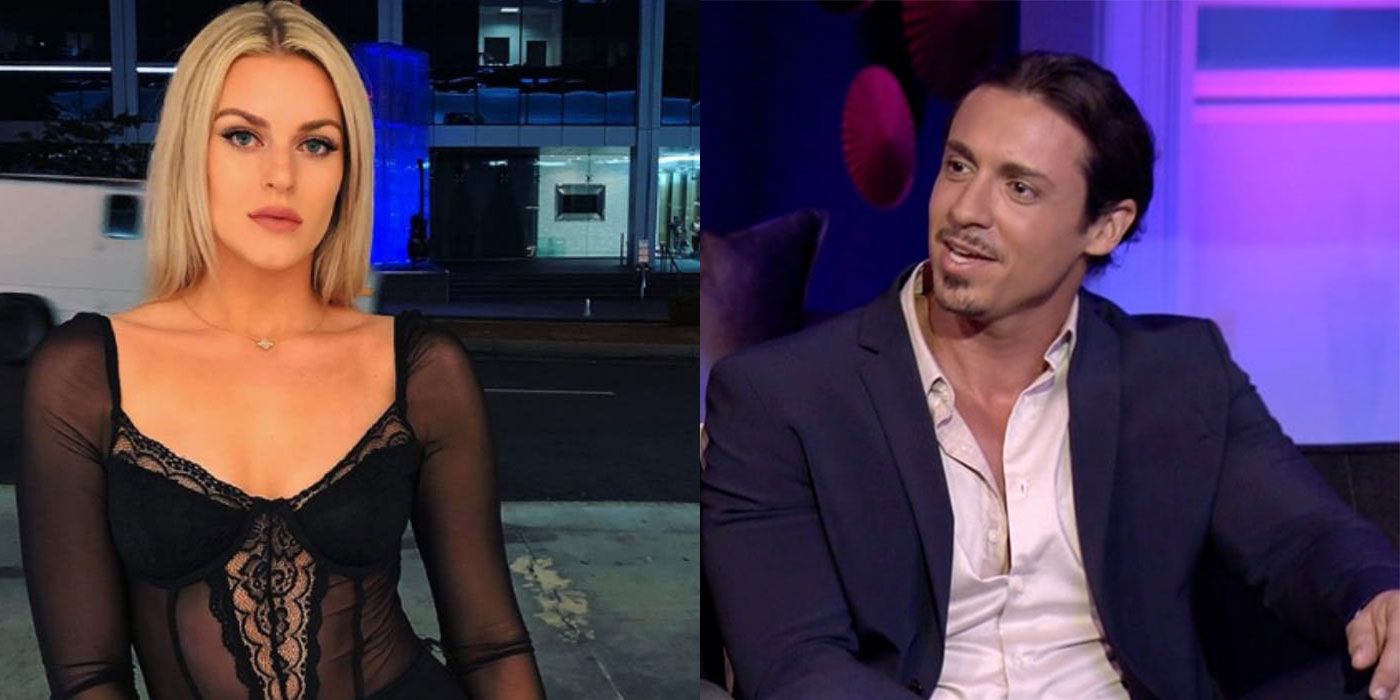 Tom blamed Vanderpump Rules cast members Dayna Kathan and Peter Madrigal for the rumors, saying, "these people have absolutely no idea what's going on, like, she's in a mental health facility, I went to a resort." However, this interaction was shared on Reddit by mmuffinfluff, and it's only bringing further questions, similar to the ones held by the cast. For the "no phones" claim, one user questioned, "but didn't she update her highlights to Sandoval dressed as her for Halloween like last week?" On Tom's insistence that he wasn't with Raquel, another user asked,"there are resorts all over the country, so you just happened to pick Arizona where Raquel is?"
It's easy to see why doubt continues to swirl over Tom's words, as nothing feels genuine or truthful post-affair. For example, Raquel's current location is rumored to be somewhere in Arizona. Interestingly enough, Tom was booked at Miraval in Arizona, but claims that he canceled his reservation due to their cryptic posting that pointed to his stay. That said, Tom still went to Arizona, staying in an undisclosed resort to rest. The "no phones" claims, when paired with Raquel's recent Instagram usage, is also not adding-up. These reasons, combined with Tom's deflection over his actions, are casting doubts across viewership and within the long-standing VPR friend group.
Sometimes, the best answer is no answer at all. However, reality television thrives on drama, so in part, Tom is merely doing his job with each of these interviews given post-affair. Unfortunately, Tom's constant feeding into this drama-loving machine, while fueling the show's ratings, is only aiding in the viewer's dissension, as each move on Tom's part feels calculated and filled with holes. As only a handful of episodes remain in season 10, hopefully more light will be shed on all sides of the equation, painting a clearer picture of the events occurring this year. If not, viewers can likely expect a messy Vanderpump Rules season 11.
Sources: TMZ, mmuffinfluff/Reddit, Tom Sandoval/Instagram