90 Day Fiancé: The Other Way season 4 has featured six couples, though many of the plot lines have become tedious to watch. The popular 90 Day Fiancé franchise spin-off show focuses on Americans who travel abroad to pursue their international romances. This often makes the show popular as the original premise is reversed, and the American partner is forced to deal with culture shocks. However, a boring cast has rendered numerous The Other Way season 4 scenes, making them uninteresting for fans.
When it comes to evaluating the six couples who appeared on The Other Way season 4, the majority of the cast appear to have bored fans to some degree. The relationship between Debbie Aguero and Oussama didn't appear to bore many viewers, as it wasn't shown as much as the other romances, and had a satisfying conclusion and some moments of humor and drama in between. Meanwhile, the marriage between Jeymi Noguera and newfound 90 Day Fiancé franchise villain Kris Foster has left some viewers annoyed due to Kris' lies, though the plot line has brought drama to The Other Way season 4.
How Jen & Rishi Frustrate Viewers
Reddit user u/andrea211219 started a thread to ask fans which The Other Way season 4 couples they skip, with the user sharing that they fast-forward through Rishi Singh and Jen Boecher. A number of commenters echoed that Jen and Rishi are a couple they don't watch. The duo faced criticism before their season aired, as their backstory of Rishi hiding his engagement to Jen due to his parents wanting him to have an arranged marriage sounded a lot like The Other Way romance between Jenny Slatten and Sumit Singh. Therefore, Jen and Rishi's relationship in India felt repetitive.
Another reason why Jen and Rishi aren't a fan-favorite 90 Day Fiancé franchise couple is because of their lack of chemistry. "Jen and Rishi have ZERO chemistry," one commenter complained. "I agree that Jen and Rishi are terribly boring. Jen always looks like she's trying to remember where she is and how she got there," another user echoed. Jen and Rishi's plot also hasn't been action-packed, as they've spent the majority of their storyline waiting for Rishi to tell his family about their engagement, only to have Jen's friend finally break the news.
Why Nicole & Mahmoud Are Hard To Watch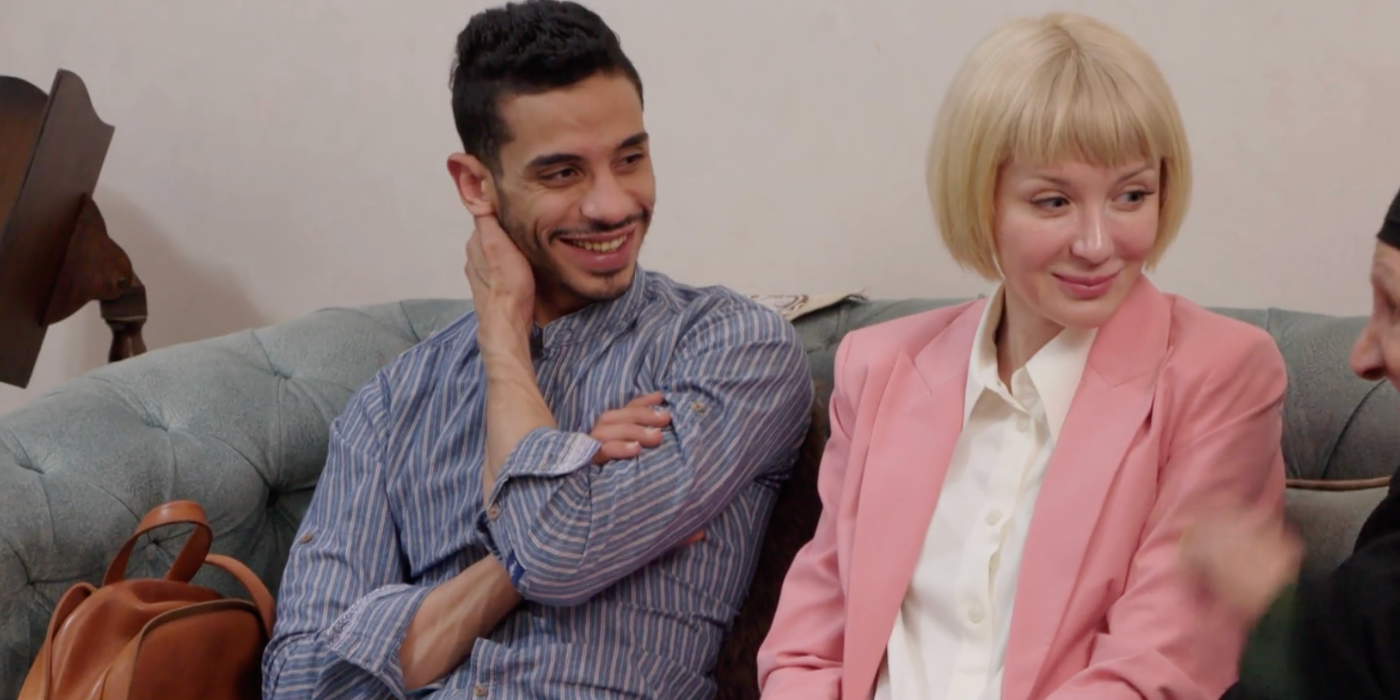 While Jen and Rishi's storyline can be considered boring, the plot between married couple Mahmoud Elsherbiny and Nicole Sherbiny has definitely not been without drama. However, the arguments between Mahmoud and Nicole are tedious and repetitive, as the conservative Egyptian man and liberal American woman fight constantly during The Other Way season 4 about their own beliefs and way of life. This leads to the airing of fight after fight, with a lack of resolution or progress for viewers, amounting to no payoff.
Numerous 90 Day Fiancé franchise fans cited Mahmoud and Nicole as the low part of The Other Way season 4. "Nicole and Mahmoud. Mahmoud: 'Wear the thing.' Nicole: 'I don't want to wear the thing.' Mahmoud: 'Wear the thing or we will divorce, my love.' Nicole: 'I cannot live here. Waaah!' Lather, rinse, repeat ad nauseum," one fan wrote, summing up the couple's storyline. "Nicole only went back to Egypt for the show. Waste of a story line. Guess they're running out of couples," another annoyed user speculated.
Daniele & Yohan Earn Flack From Fans
Daniele Gates and Yohan Geronimo are the only couple on The Other Way season 4 who already appeared in the 90 Day Fiancé franchise, as they previously aired their relationship on Love in Paradise: The Caribbean. The couple already tied the knot before their season of The Other Way, though Daniele and Yohan presented nothing but nonstop fights and issues. The duo wasn't even on the same page as to where they were living when the season started, while Daniele established herself as an early villain due to her dismissive and self-centered attitude.
While Daniele and Yohan started The Other Way season 4 on a rough note due to their communication issues, their relationship hasn't picked up since. The couple fights constantly, and both deal with communication issues, jealousy, and general immaturity and incompatibility. "I have to say Daniele and Yohan – the others are either somewhat interesting OR have entertaining/likeable family members, but these two are irredeemable," one viewer admitted. "They have nothing to liven up their storyline – not even a fun friend or weird in-law! It's just that one-note henpecked husband trope," another user chimed in.
Even Gabe & Isabel Have Critics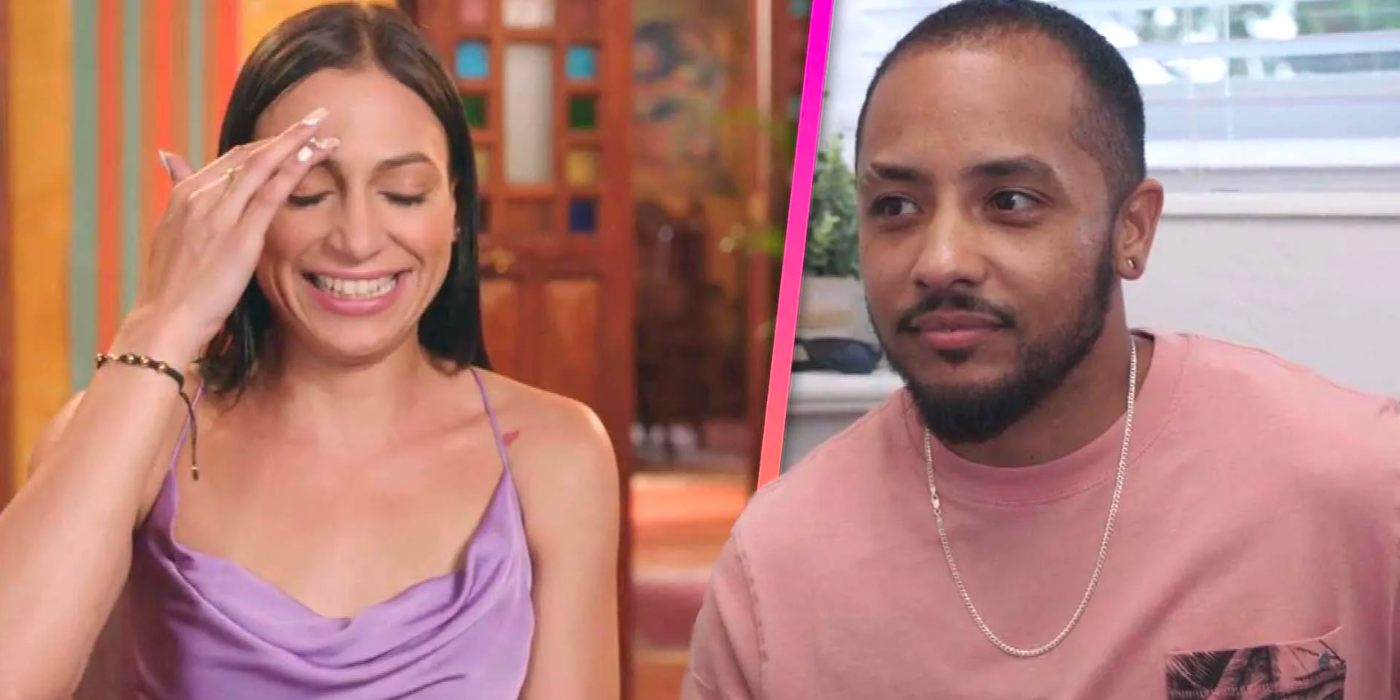 Gabe Paboga and Isabel Posada are considered to be a highlight of The Other Way season 4, as the trans man and Colombian woman educated viewers about trans issues and presented a genuine love story that wasn't plagued by constant arguments. However, the pair still picked up some critics who lost interest in their storyline. While Gabe and Isabel started off as a strong pair with a real love story to tell, their romance plot line fizzled out and then started to become repetitive. Even worse, the couple seems to be acting out many of their scenes to contrive drama for viewers, which led to the pair to be called out.
One comment read, "Gabe and Isabel are so boring. I started skipping all their scenes since the proposal episode," referring to the 90 Day Fiancé franchise pair. "The drama is so manufactured and unexciting," another user agreed, as fans noted The Other Way season 4 pair comes across as staged at times. Other viewers expressed frustration with Gabe's behavior. "Gabe is immature and doesn't research anything about moving to Colombia anything, the birth certificate, the stamp/labels for the underwear," one user vented. Fortunately, for 90 Day Fiancé: The Other Way fans, another 90 Day Fiancé: Before the 90 Days season is right around the corner with new couples and plot lines.
Source: u/andrea211219/Reddit