Ana de Armas stars as Marilyn Monroe, but Blonde will take a few creative turns because it's not a biography. Here is what the film is based on.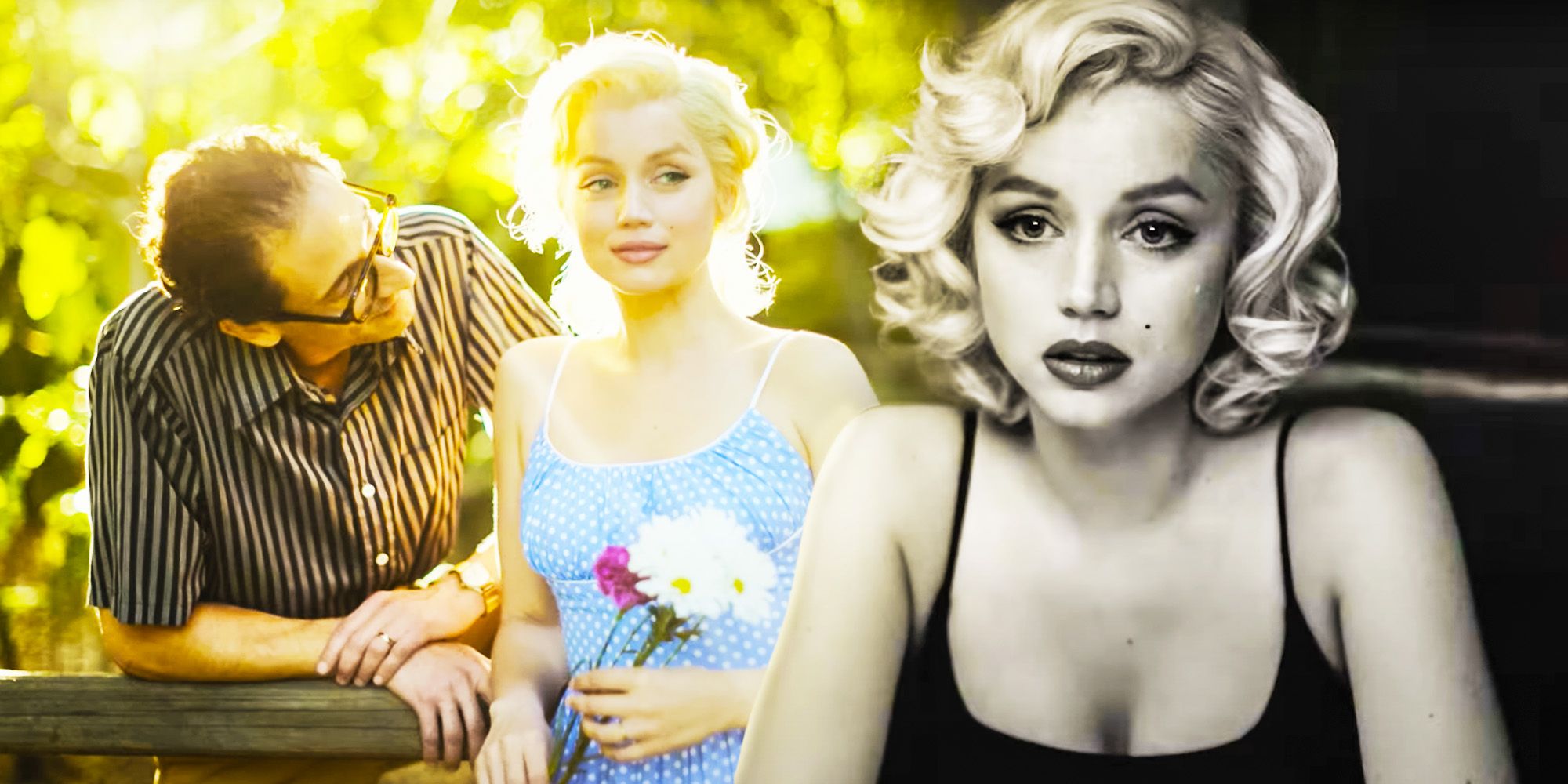 The Ana De Armas Marilyn Monroe biopic Blonde is a critically-acclaimed, yet controversial Netflix film. While it's about the late Marilyn Monroe, it's not actually a biopic at all. Written and directed by Andrew Dominik, Blonde is the latest in a long line of films about the famous actress. Blonde's NC-17 rating created a stir online, especially since it streamed on Netflix. Marilyn Monroe was born Norma Jeane Mortensen and rose to fame in the 1950s. Though she died in 1962, several films exist about her life. Blonde sets itself apart by showing mostly the dark moments in Marilyn's life.
Blonde is not a traditional biopic; the film is a fictionalized take on the late actress' life based on the book by Joyce Carol Oates. The novel, originally released in 2000, chronicles Marilyn Monroe's life from her perspective. Monroe never wrote an autobiography, so the words and thoughts of the actress in Oates' novel aren't technically factual. The book itself keeps certain names out, using only initials. In Blonde, Dominik had a specific goal in how he wanted the world to view Marilyn Monroe in this story. Blonde ended up as a divisive movie that showed the dangers of celebrity, and the strange voyeuristic nature of people who love to watch the biopics of these tragic celebrities.
Related: Blonde Ending Explained (In Detail)
Why Blonde's Story Is Controversial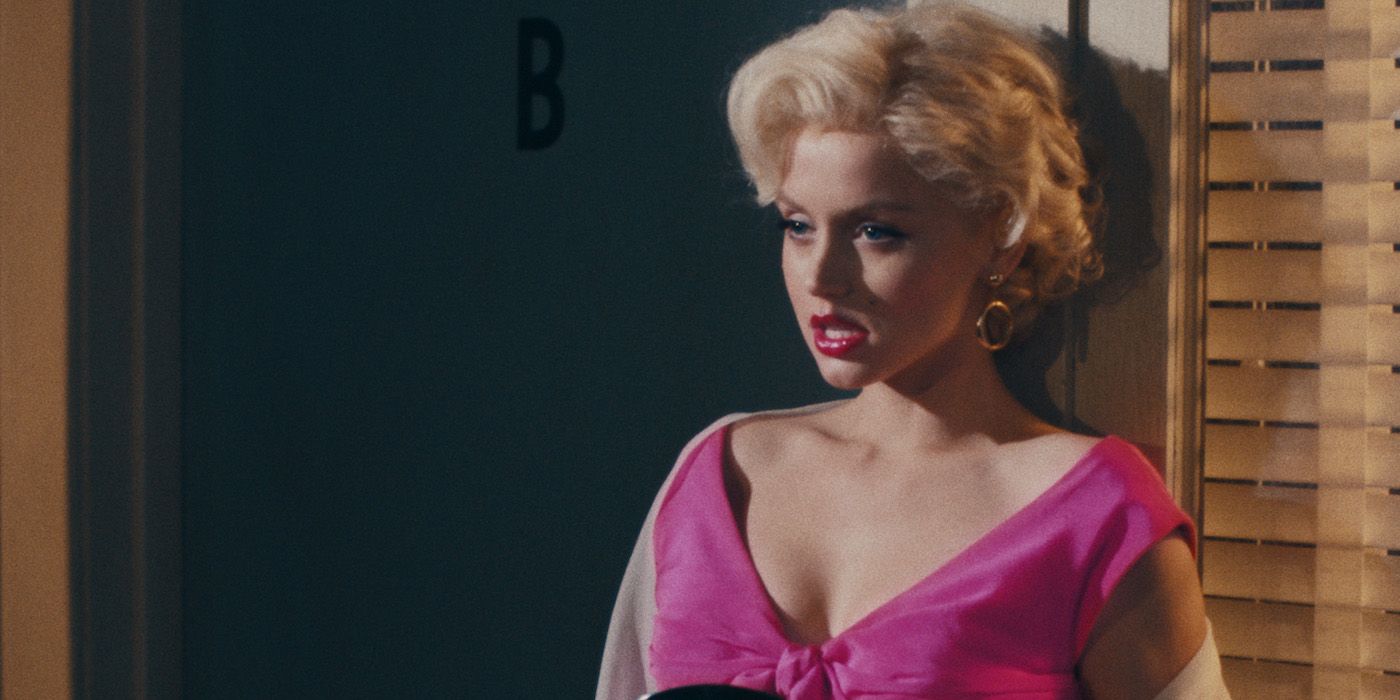 The Ana De Armas Marilyn Monroe biopic received a lot of attention since its release. Blonde was controversial primarily because of its NC-17 rating, which was certainly a surprise for a Netflix movie. There were also criticisms that the film's rating — with its graphic nature and storytelling — would further exploit Monroe's life and career, something which often happened when she was alive. As an example, Oates' book depicts Monroe's first movie audition, which, while fictionalized, depicts sexual violence. There was the worry that Blonde would lean heavily into the darkness of Monroe's life, possibly taking advantage of her trauma at the expense of exploring her humanity.
However, that was the point of the movie. This was not a movie about Marilyn Monroe as a sex symbol or movie star. This wasn't a movie about the highs in her life, of which there were many. Blonde was about the dangers of becoming a celebrity, and the torture and pain that Marilyn Monroe went through in her life just to keep her fame. The fact that Blonde isn't a traditional biopic allowed Dominik to change or depict Marilyn Monroe's life in its own unique way, which made Blonde more interesting than a generic biopic, regardless of the controversy the film sparked.
Blonde Received Limited Oscar Awards Recognition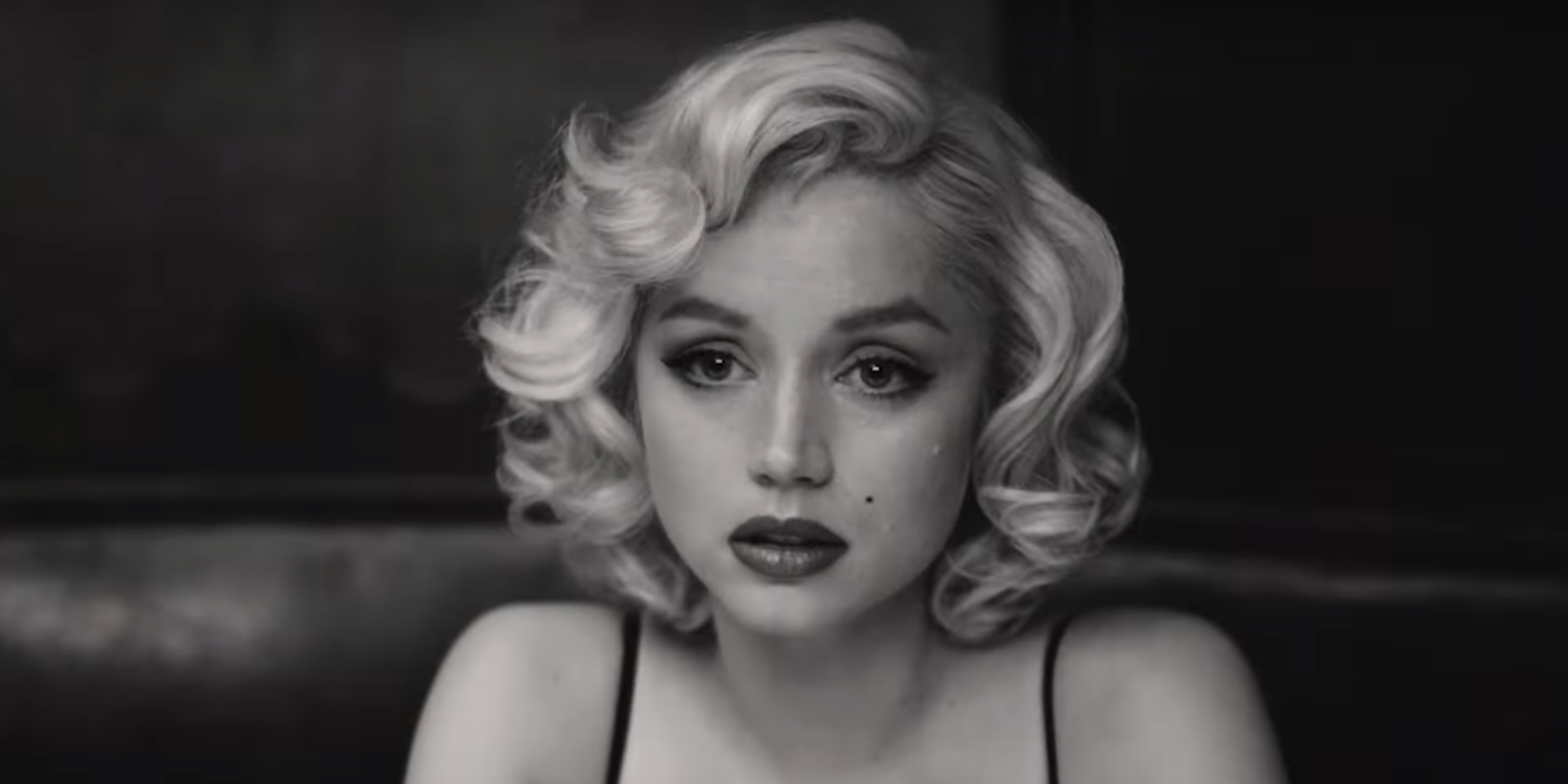 While the Ana De Armas Marilyn Monroe biopic arrived with high critical hopes behind auteur filmmaker Andrew Dominik (The Assassination of Jesse James by the Coward Robert Ford), Blonde didn't get anywhere near the acclaim that many thought. Much of the reason the Oscars and Golden Globes shunned the movie was because of the script, which didn't really tell the story of Marilyn Monroe's life and only touched on what possibly led to her death. This was not a happy movie about Marilyn but was one that really shined a light on why tragic stories are so popular for people to watch.
The movie even picked up a lot of Golden Raspberry nominations at the Razzies, with the screenplay as one of the honors there. However, there was one shining light for Ana De Armas' portrayal of Marilyn Monroe in the biopic. Armas herself picked up nominations for Best Actress at both the Golden Globes and the Oscars. While she lost out to Cate Blanchett at the Golden Globes, the fact she picked up the nominations to begin with speaks volumes about her performance in Blonde.
Next: Blonde Trailer Hints Marilyn Monroe Is Only One Of Ana de Armas' Roles