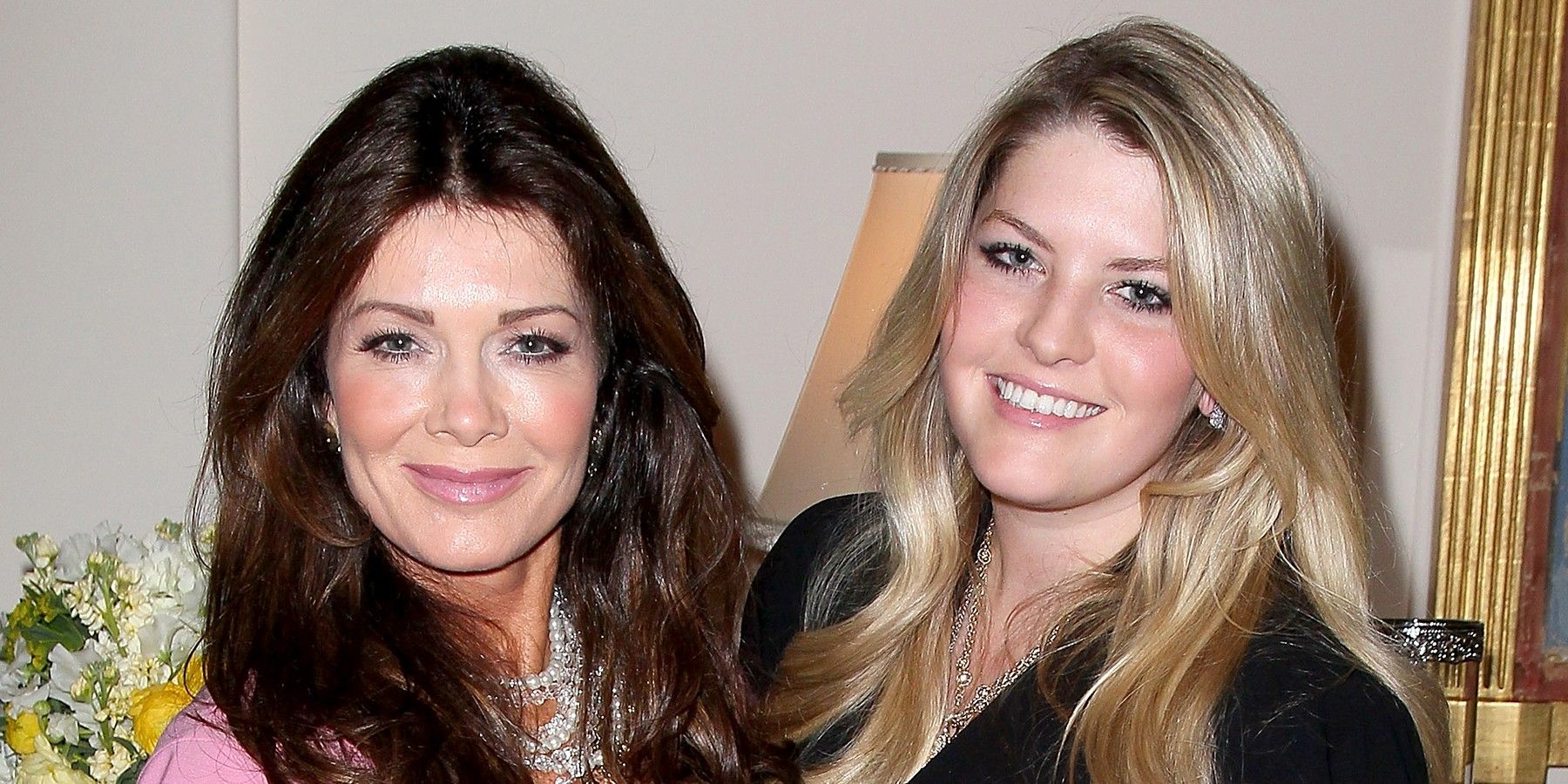 Pandora Todd, now known as Pandora Vanderpump Sabo, made several appearances as Lisa Vanderpump's daughter on The Real Housewives of Beverly Hills and has remained heavily involved in her mother's business ventures since. The Vanderpump-Todd family, which also consists of Lisa's husband, Ken Todd, and son Max Todd, was first introduced in 2010 when Lisa debuted as an original RHOBH cast member. Pandora had a larger role throughout RHOBH season 2 as Lisa helped plan her daughter's lavish wedding to Jason Sabo in 2011 and continued to appear on Bravo until Lisa quit after RHOBH season 9.
Throughout her time on RHOBH and the successful spin-off series Vanderpump Rules, Pandora was shown to be a kind, loyal, and empathetic person. Pandora was emotional during Max's search for his birth parents during RHOBH season 7 and stated several times that Max was "ours" to Lisa. She also had an affinity for animals like her mother and formed a close friendship with Stassi Schroeder and Scheana Shay on Vanderpump Rules. Despite her upbeat demeanor, Pandora wasn't afraid to stand up for herself or her family, especially when it came to Lisa's restaurants SUR, Pump, and Villa Blanca. Since then her time on reality TV, Pandora has been busy with her personal life.
Related: Vanderpump Rules: The Evolution Of Ken & Lisa's Relationship
Pandora Vanderpump Sabo Welcomed Her First Child In November 2021
Several stars of Vanderpump Rules became pregnant during the COVID-19 pandemic, including Stassi, Brittany Cartwright, Lala Kent, and Scheana. Pandora announced her first pregnancy in August 2021 and gave birth to their son Theodore "Teddy" that November. Pandora frequently shares photos of Teddy and her family on Instagram, with one of her latest shots showing the Sabo's visiting the Eiffel Tower. As for Lisa, the former RHOBH star loves being a grandmother and last shared photos of Teddy on her page in July.
Pandora Vanderpump Sabo Created The Cocktail Menu For Vanderpump Á Paris
Pandora and Jason have remained significant figures in Lisa's businesses, with the duo board members of Vanderpump Dogs and Pandora and Lisa co-running a blog, Very Vanderpump. In April 2022, Lisa and Ken, along with partner and designer Nick Alain, opened a new restaurant, Vanderpump á Paris, in Las Vegas. Pandora, who created the cocktail menu for Vanderpump á Paris, has shown off several drinks on Instagram to entice customers. Pandora drew inspiration for the cocktails, like the No. 5 pictured, from previously living in France and the hustle and bustle of Las Vegas.
Pandora, Jason, & Teddy Sabo Recently Vacationed In Italy
Pandora, who hails from England like the rest of her family, enjoys traveling around Europe when she isn't dealing with affairs at home. Since Teddy's birth, Pandora and Jason have taken their son to Hawaii, France, and, most recently, the Italian island of Ischia. Pandora shared adorable photos of Teddy enjoying the yacht life with his parents and their friends, along with another shot of her son posing in front of Ischia's beautiful scenery. Many fans of Lisa and the rest of the Vanderpump-Todd clan are hoping that the former RHOBH stars return after Lisa was spotted filming with Garcelle Beauvais, but it's clear that Pandora, Jason, and Teddy are doing just fine without being on television.
Next: Why Lisa Vanderpump Is The Shakeup RHOBH Season 13 Needs
The Real Housewives of Beverly Hills airs Wednesdays at 8 p.m. EST on Bravo.
Sources: Pandora Vanderpump Sabo/Instagram, Pandora Vanderpump Sabo/Instagram, Pandora Vanderpump Sabo/Instagram