Will Turner was transforming into a monster in POTC 5, but everything known about the Flying Dutchman's curse says this shouldn't have happened.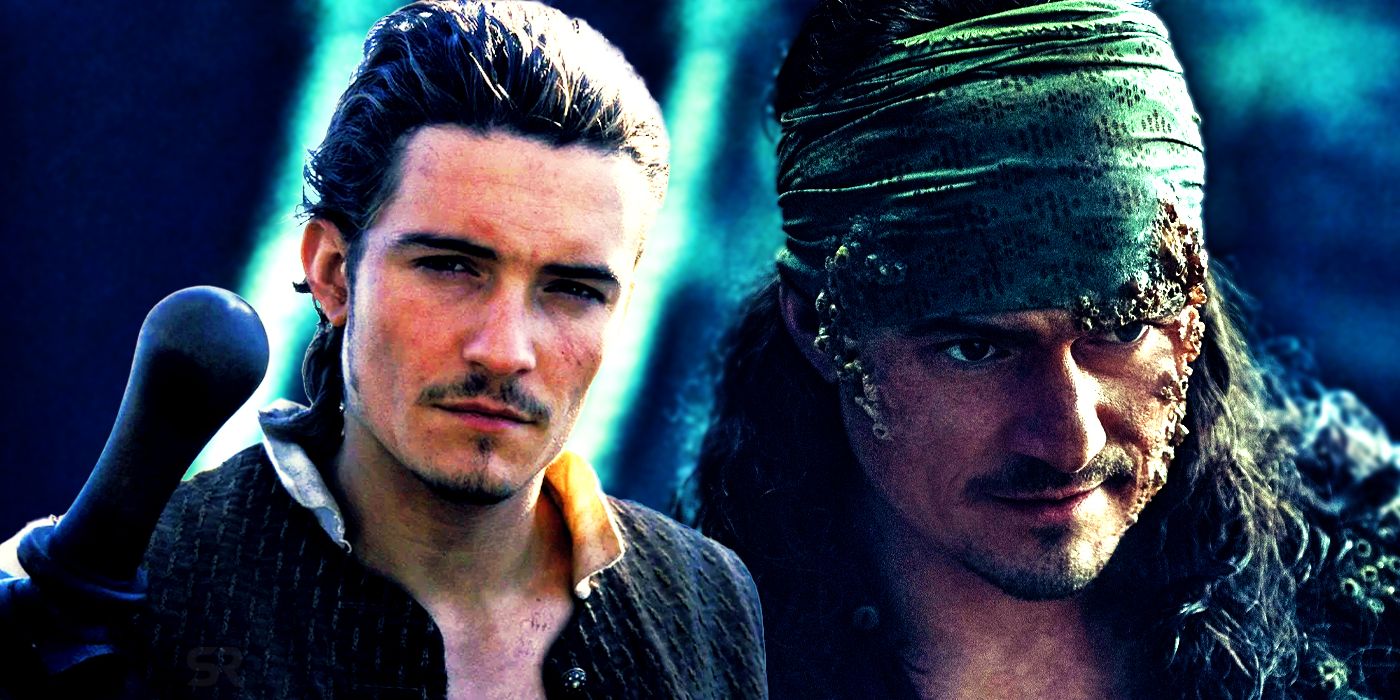 Pirates of the Caribbean: Dead Men Tell No Tales brought Will Turner back to the franchise, but his physical transformation made no sense. The last time audiences saw him, Will was the new captain of the Flying Dutchman and was therefore cursed to only return to land every 10 years. After that first decade, he looked much the same as when he departed from Elizabeth. However, when his son, Henry, came to find him only a few years later in Pirates of the Caribbean 5, Will's appearance had changed drastically.
In Pirates of the Caribbean: At World's End, Captain Jack Sparrow used Will's hand to stab Davy Jones' heart. This served a dual purpose: it killed the tentacled villain and saved Will from the sword in his own heart since he would then become the new, immortal captain of Pirates of the Caribbean's Flying Dutchman. Once Will had officially taken on the mantle, the Flying Dutchman and its crew looked shiny and new. They no longer looked as if they were becoming one with the sea, which had been the consequence of Davy Jones neglecting his job. However, this all changed by Pirates of the Caribbean 5.
RELATED: Bruckheimer Is Right About Pirates Of The Caribbean 6's Future
Will Turner & The Flying Dutchman Shouldn't Have Looked Cursed Again In POTC 5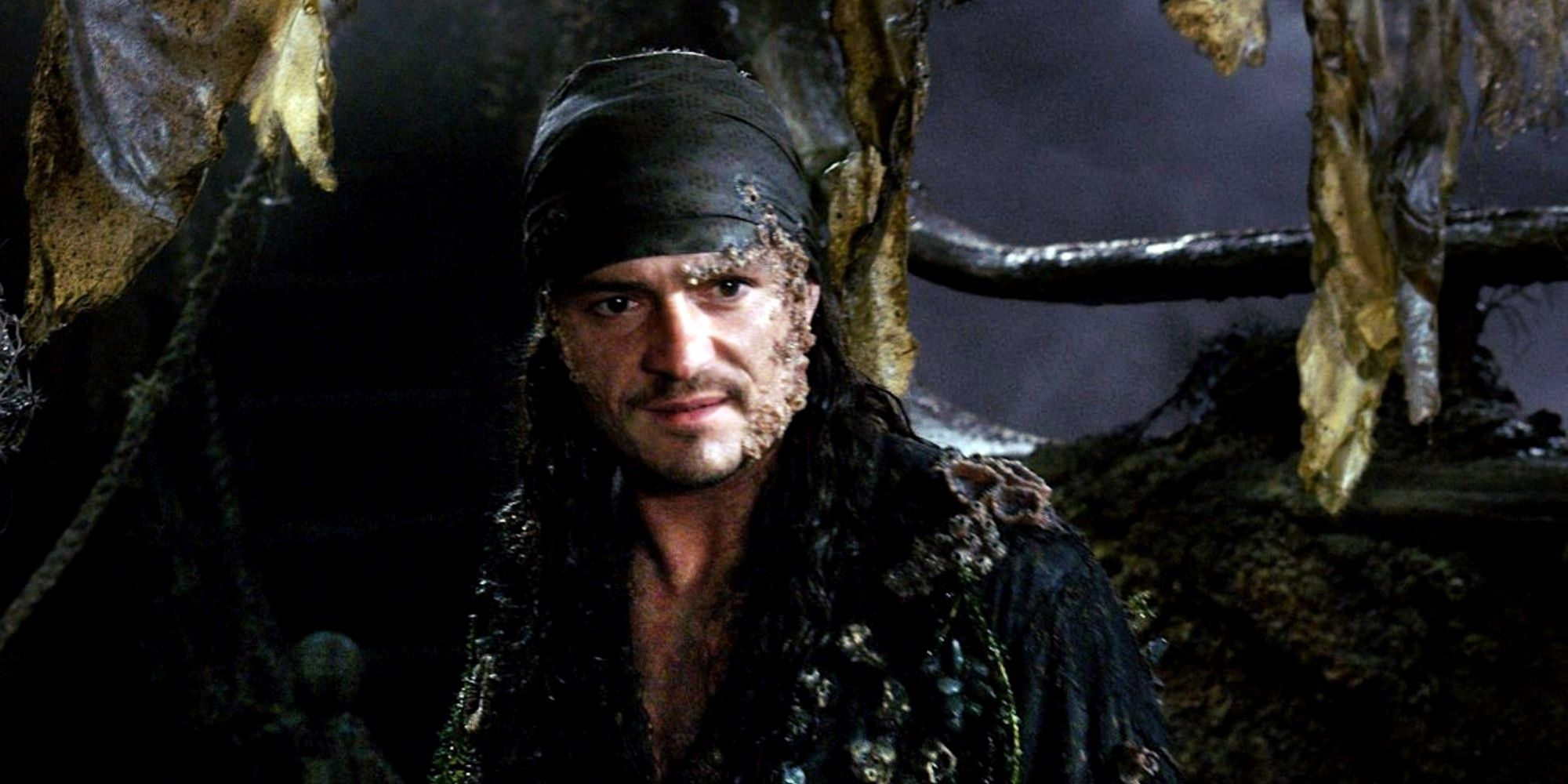 In Pirates of the Caribbean 5, Will's son, Henry, managed to sneak onto the Flying Dutchman and find his father. Though Henry only looked a couple of years older than when he was last seen in At World's End, Captain Will Turner was almost unrecognizable. His face and clothing were covered in barnacles, and the ship had returned to its cursed appearance. Given the hard reset the curse had received at Davy Jones' death, this was a jolting difference.
Will seemed fearful to find Henry during his Pirates of the Caribbean 5 opening scene cameo and looked around anxiously to ensure that no one in his crew had noticed the boy was there. This implies that the captain's leadership made little difference to the overall mood of the ship and that it was still a place for cursed, cutthroat villains. Of course, this further motivated Henry to break his father's curse, which was the overall premise of Pirates' fifth installment. However, it makes little sense that so much would have changed so quickly.
Did Will Turner Start Breaking The Rules Before Dead Men Tell No Tales?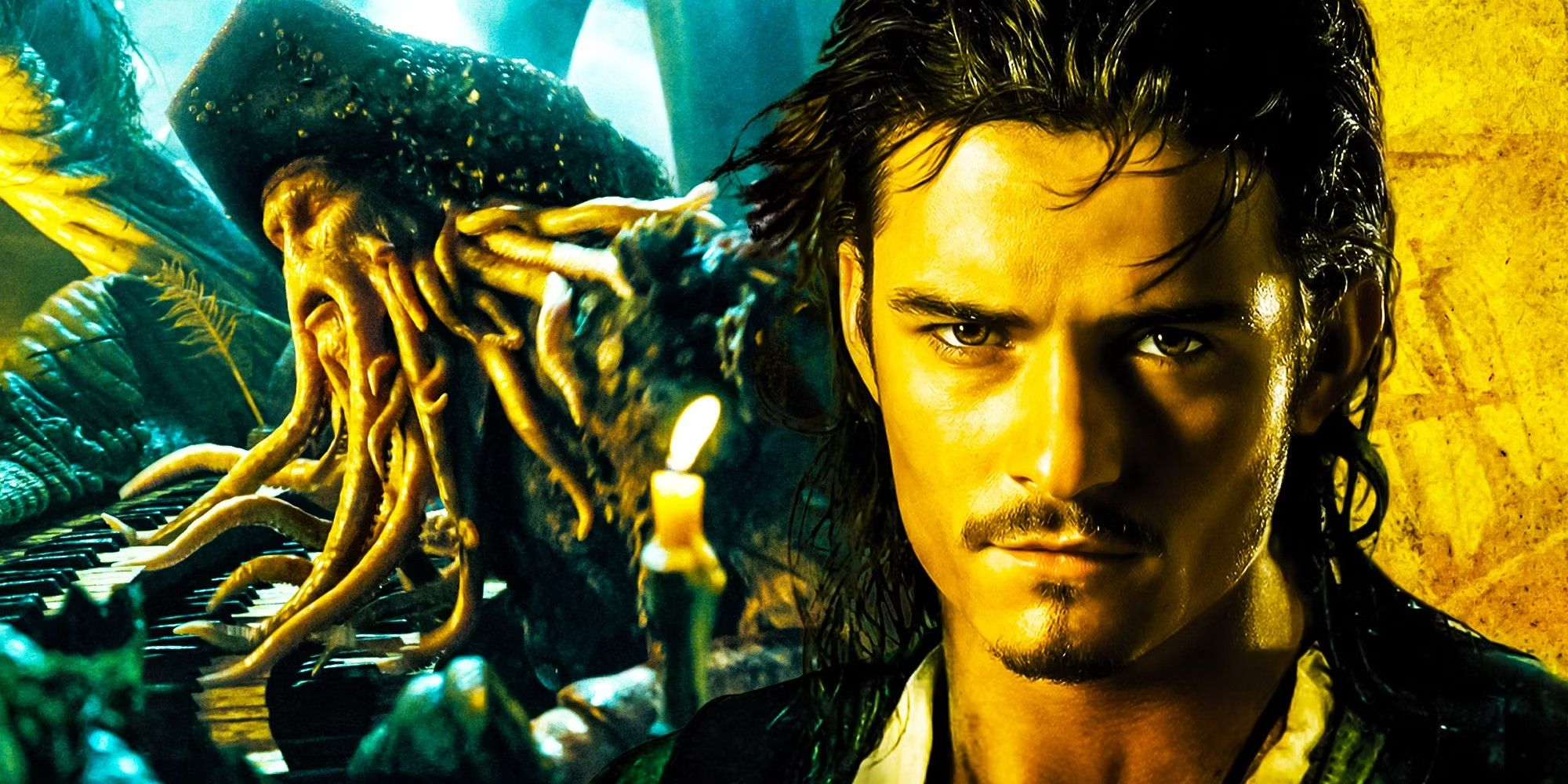 In Pirates of the Caribbean: Dead Man's Chest, Tia Dalma (who was Calypso in human form) revealed that Davy Jones had looked like a regular man until he began to neglect his duties. Combined with his decision to cut out his heart, this resulted in his transformation into the beast seen in the Pirates of the Caribbean movies. When Will Turner became the new captain of the Dutchman, it was assumed that this transformation would not happen to him as long as he did his job right — so what changed?
It could be that after returning from his first 10-year stint at sea to find a son in Pirates of the Caribbean 3, Will Turner struggled to stay away for another decade. Perhaps he tried Davy Jones' bucket of water trick to visit Elizabeth and Henry and was punished for bending the rules with a face full of barnacles. Alternatively, it might have just been that with the increasing wars, the death count at sea was just too hard to keep up with. Still, it seems more likely that Will Turner's transformation in Pirates of the Caribbean 5 was just a continuity error that was overlooked for the sake of drama. MORE: Every Pirates Of The Caribbean Movie In Chronological Order